This highly-experienced U.S luxury furniture maker has over 70 years of experience in the market. All of this experience can be seen and felt in its line of home cinema seating. Introduced into the market first in 1997, Fortress' 'Off Broadway Home Theater Seating' keeps evolving to meet the needs of today's home cinema market. Fortress places a big emphasis on R&D and are always working on new concepts. Focusing strongly on form and function, the company's continued investment means there is no home cinema seating requirement that the company cannot meet.
Fortress recognised the need for a brand of home theatre seating which matched the build quality of the rest of the equipment going into homes in the late nineties. Today the company offers over 30 exclusive luxury designs, but also recognises the need and demand for customisation too.
Drawing upon the experience the company has from the commercial seating sector, Fortress has built the strongest theatre chair available. Seating is personal – that is why the company builds every chair according to the order. All home Cinema systems are not the same, neither are the people that use them. This is the starting point for the Fortress approach, each cinema seat should be of the same standard as all the other furniture in the home and match exactly the requirements of the people using them.
We really wanted to maximise our room and thanks to Fortress' willingness to make chairs of different sizes, we were able to get 15 chairs instead of the 13 quoted elsewhere.
No matter what the design, be it a chair or a sectional sofa, customers can be sure they are buying it from the company that actually manufactures it, precisely how the customer wants it. The chairs are fitted with the customer's choice of accessories, hand-selected fabrics, and with distinct attention paid to every fine detail. Fortress Seating has solutions for dedicated home cinemas as well as media rooms and living spaces which have AV and cinema experiences build into the fabric of the room. Naturally a full design and specification service is provided, so relax in the knowledge, knowing your home cinema seating requirements are covered. Off Broadway Seating: 50/50 Leather (grade 3)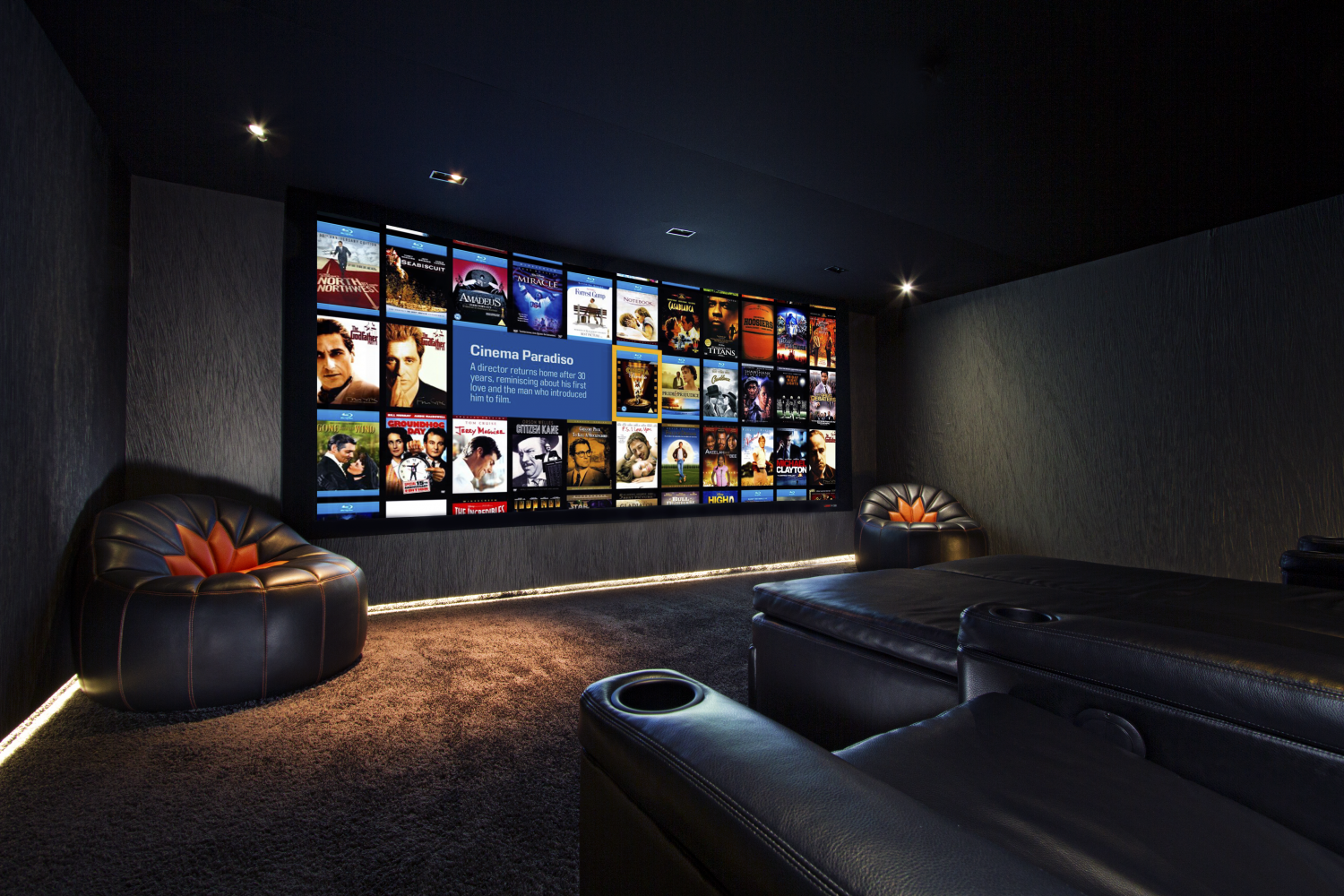 The Off Broadway Seating Range represents the best in custom seating for the finest home cinemas.
Contact us today to discuss you exact requirements and the multiple ways in which Fortress Seating can be the perfect addition to your cinema.