Plush High-Performance Home Cinema
A high-end luxury dedicated home cinema room is not just a thing of beauty, but a doorway to a whole new level of indulgence and enjoyment.


This large cinema displays an understanding of classic lounge room comfort, timeless style and of course world-class cinema performance. Only Pulse Cinemas and our installation partners can deliver at this level and create something that will deliver hundreds of hours of enjoyment, as well as being the most talked about room in the house.
The striking décor and seating in this dedicated cinema space was created to take you back to the golden age of cinema, when cinemas were places for the public and created an air of sumptuous surroundings even before the movie began.
The seats are not just great to look at, but deliver supreme support and comfort, so watching the owner's favourite content is always a joy. This larger space also has a full complement of Vicoustic treatment panels which control the sound and enhance the already high-performance audio visual systems inside the room. The panels add to the luxury look and feel of the room, helping to build the aesthetic the design team wanted to create.
A full Dolby Atmos immersive audio package is delivered by the Paradigm range of speakers, supported by an Anthem processor and amp.
In this dedicated and well-appointed space, the design team opted for a high-performance fixed screen from Screen Research, partnered by the powerful SIM2 NERO 4S, able to deliver the very latest visual advancements like High Dynamic Range, which offers a more lifelike colour palate.
The IsoTek brand offers its support in making sure all the equipment in the cinema is protected from any power surges, or spikes, but there is another function for IsoTek. This clever range of UK engineered products, allows all of the equipment to hit new heights as it offers a completely clean and stable power supply so each component can reach its true potential.
One for the purists, this classic cinema really does underline just how opulent and special a dedicated space of this kind can be. It is where luxury is combined with performance, comfort and cutting edge technology, all in perfect harmony.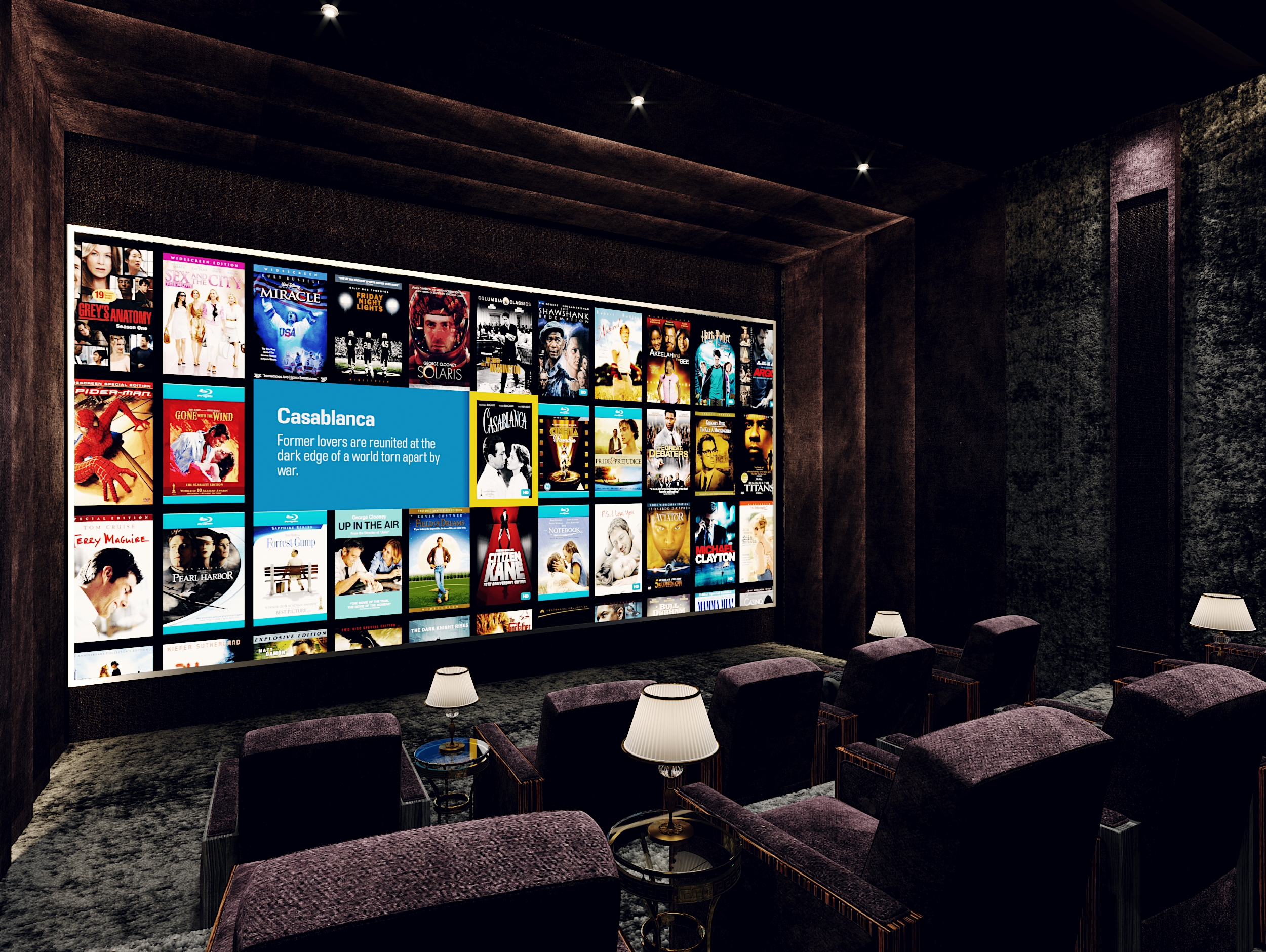 Suggested Equipment List: Plush High Performance Home Cinema
Speakers - LCRs Paradigm E7, Rears/Wide Fronts -

Paradigm E3, Atmos - Paradigm

E80-R
Subwoofers -

Paradigm Prestige Sub 2000's

Processor - Anthem MRX1140
Amplification -StormAudio PA 16 Elite Amp
Screen - Screen Research - FS3-160 Fixed Frame Screen - 240 Ratio
Projector - Sim2 NERO 4S (x1)
Power Conditioning - IsoTek - Alpha with Control
Movie Playback - Kaleidescape - Strato 12TB
Acoustic Treatment - Vicoustic Vifoam 120
COMPLETE COST OF KIT USED IN THIS PROJECT: £140,712.65