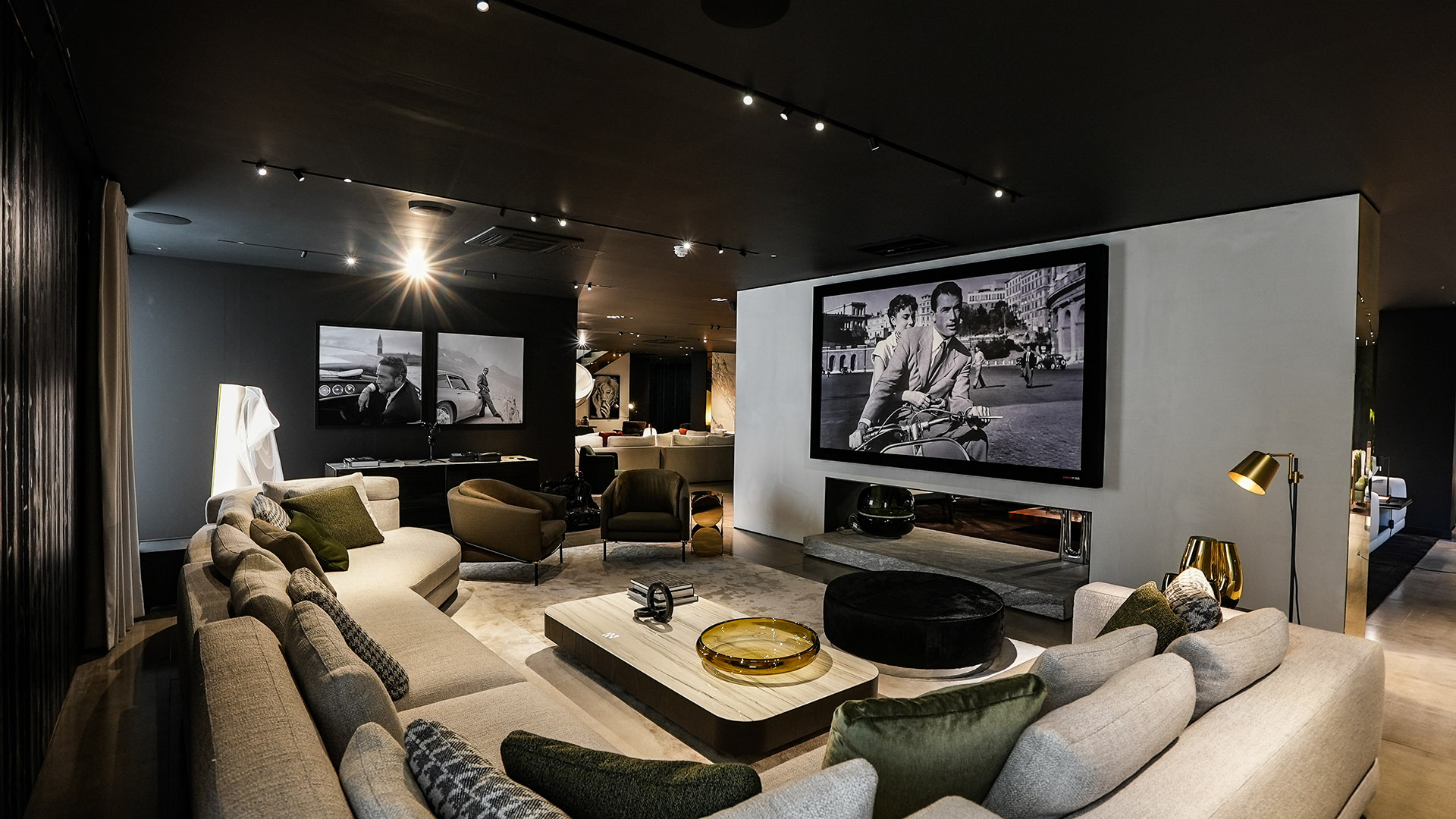 Yet another amazing deal is coming your way from Pulse Cinemas this time supporting our amazing projection partner Sim2.
Offering our dealers special access to this fantastic brand and some new deals make the Sim2 proposition even more attractive.
During October and November dealers will be able to receive special discounts on the Domino DTV line and the Domino 4H by coming and experiencing the incredible performance delivered by these models at Pulse Cinemas HQ. All dealers need to do is make the commitment to attend one of our Open Days or make a separate appointment to come and experience the power and agility of Sim2.
The Domino DTV can be seen at work in our reception area underlining just how well this concept copes with ambient light conditions and delivers an incredibly integrated installation. In our Apartment Cinema the Domino 4H is own show delivering stunning performance for rooms of medium or smaller sizes. Dealers can also qualify for this special programme by visiting the Minotti London showroom and experiencing the excellent execution of the Domino DTV concept that is showcased there.
The special offer
One dealer will win a Domino DTV model in an exclusive prize draw conducted amongst all those dealers who attend during the months of October and November.
All dealers will be eligible for a £300 discount on their first order of any Sim2 product following their visit. This voucher system will remain valid until December 15th.
If any dealer purchases over €110,000 during Q4 of 2022, they will receive a rebate of 4% of the total.
Get on board with this fantastic Sim2 offer, experience, implement and deliver better home cinema performance!