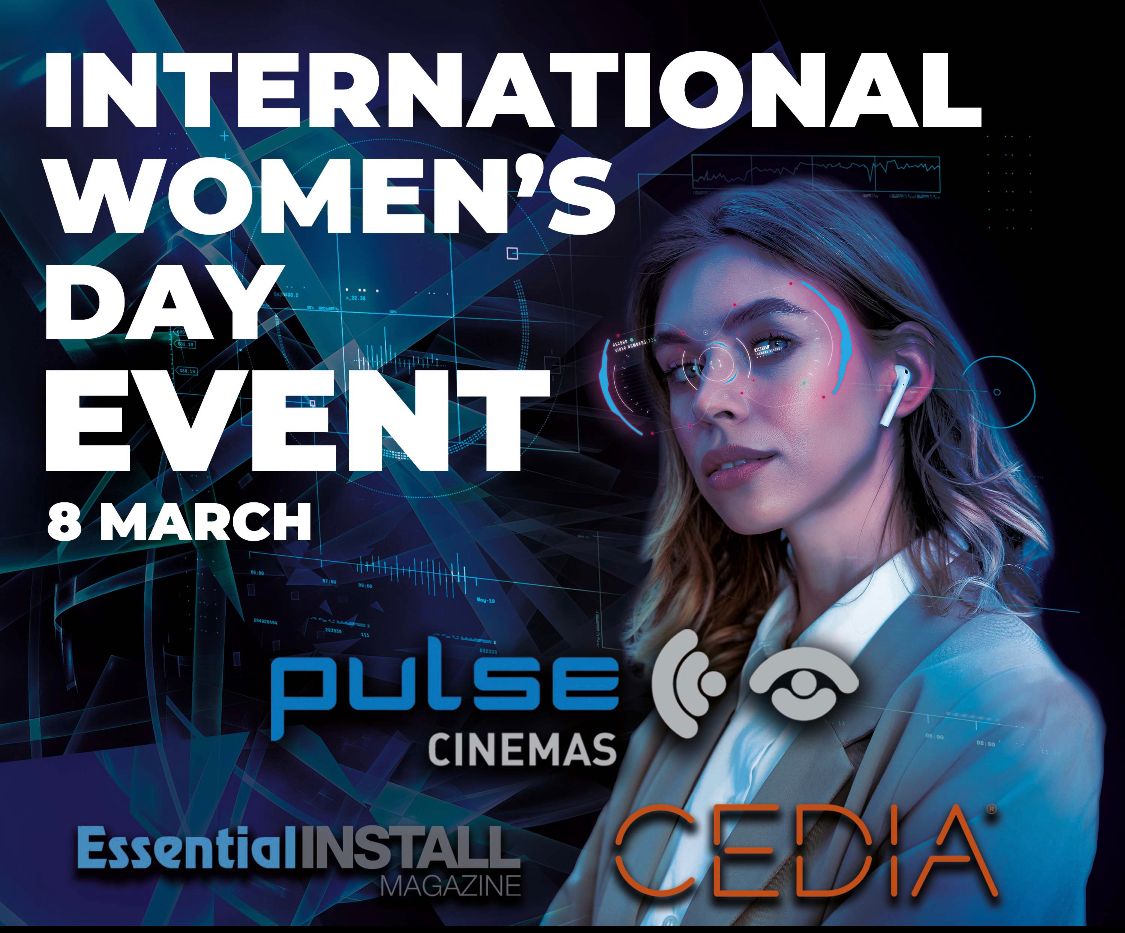 On March 8 Pulse Cinemas will be opening our doors for a special event to celebrate International Women's Day (IWD) and underline this year's theme of #EmbraceEquity.
To be more successful and equal the AV world needs to promote all abilities and talents and therefore deliver a stronger and more relatable face to the wider world and potential customers. Encouraging and enabling more women into the AV industry can only make us stronger and more successful on every level.
The theme of this year's IWD addresses this concept by encouraging individuals and businesses to think about the concept of equity as opposed to equality. Equity means providing a person with the opportunities and support they need to succeed precisely shaped to their needs. Merely providing 'equality' of opportunity may not achieve the desired result because this does not address the fact that people will have different challenges and issues in their lives that prevent them from taking advantage of 'equality' of opportunity. Women often face a different set of challenges in entering the workplace or developing their career than men, so equity means thinking about this and providing opportunity based around individual needs and those experienced by different groups.
These issues are not straightforward or easy to resolve and take careful thought and collaboration, so Pulse Cinemas is holding this special event to embrace views across the industry to see how we can improve as a company and as an industry, we would love input from across the sector!
As usual for any Pulse Cinemas event we will be laying on wonderful food, entertainment and raising money for an appropriate local charity.
Are you a woman in AV and would like to come along to or support the event? Do you know a woman in AV who you think would be interested? Then please get in touch! Register for this very special event below and we look forward to seeing many of you on March 8.