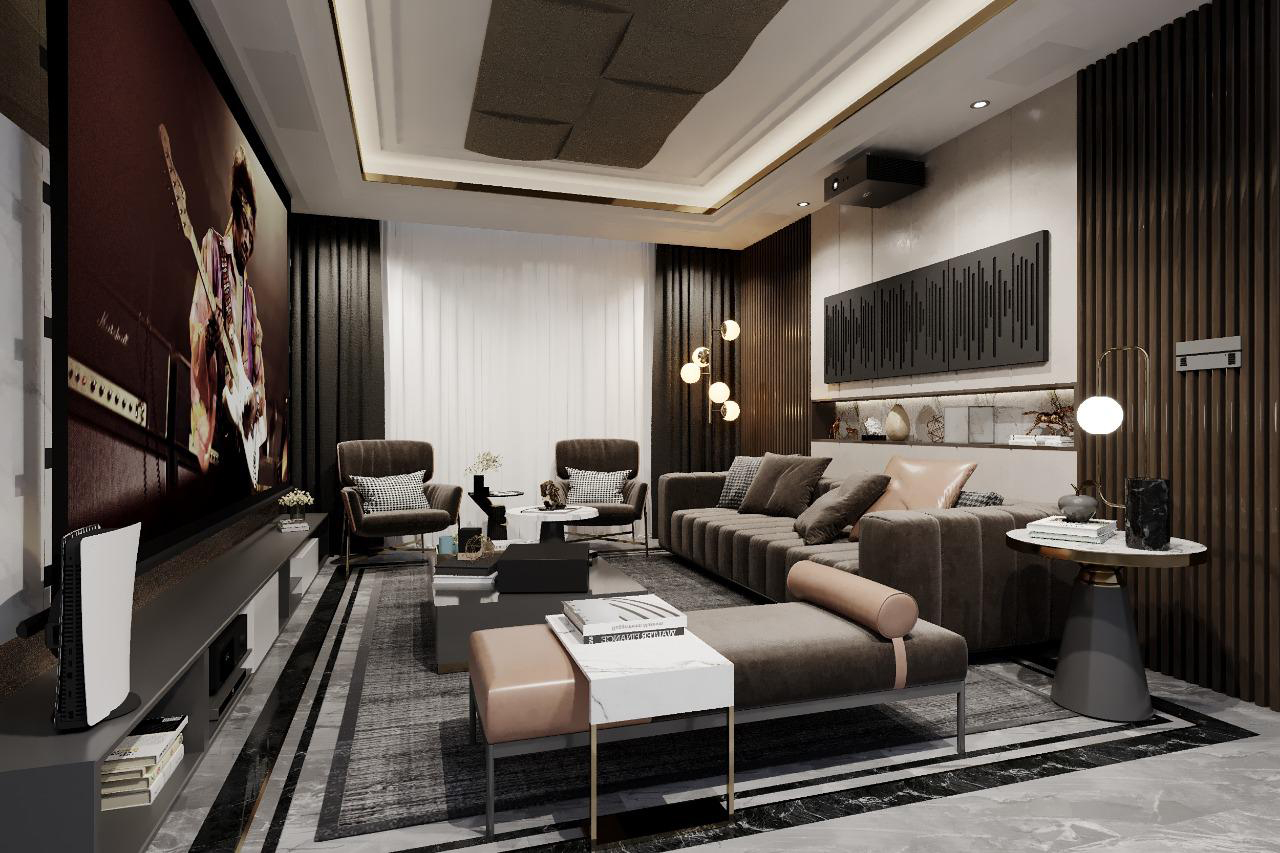 As an outstanding engineering company, Screen Research are always continuing to create new technologies to make their offering more appealing to consumers and more agile and comprehensive for installers. The range is perhaps best known for high-performance products, but this is far from the whole story….
Simon Schino, Brand Manager for Screen Research at Pulse Cinemas is a huge fan of this brand. Always keen to show off exactly what Screen Research screens can do during demos at Pulse HQ or during our ISE show tours, Simon enthuses, "People might just associate Screen Research with the higher end and features like the fantastic Décor Mask which covers and protects the screen with artwork of the customer's choice during down time, but it's really important to note that the maker has one of the most versatile and wide ranging collections of screens on the market.
"The nature of what a screen needs to be able to do and the price points it needs to be able do it at, has evolved. The trend for cinemas based in existing living spaces continues and the dedicated room sector is changing too offering a wider range of viewing types and opportunities. Screen Research has kept pace with all of this and can offer solutions no matter what the need, just ask us and we can guide you through the many different options including the more 'affordable' part of the range. For starters, check out this case study which features a keenly priced system with Screen Research at its heart."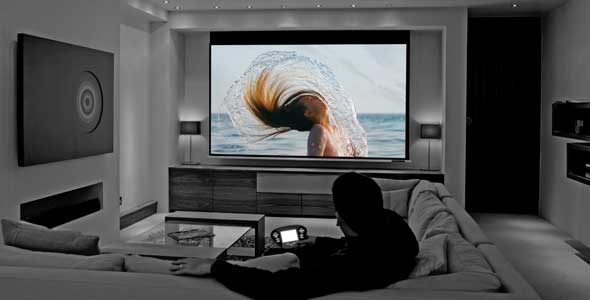 The Classic Line
Now, as stated earlier, we all know that Screen Research can deliver at the high-end of the market, its track record there is undeniable. However, did you also know that the company delivers some fantastic products at more competitive price points? This is where the Classic Line comes in, created specifically for this class. The family offers fixed screens for dedicated home cinema projects, as well as on-wall/ in-ceiling motorised screens for multi-use spaces, all created with no compromise on the high-standards Screen Research sets for itself. With the Classic Line, if budgets need to be kept in check, it is great to know you will not be dropping down to a less accomplished maker and you still get all the fantastic advantages of working with a brand at the top of the food chain.
As projectors with decent performance levels have come down in price and more content suitable to playback over a home cinema system has proliferated via streaming and more established broadcasters, the demand for true home cinema has expanded to a wider audience. This trend looks set to continue as it is not just movies and big named streaming series driving demand, sport and other appointment viewing such as festivals and sporting events are contributing too. There is a big summer of sport coming with the Olympics and UEFA Euro football championships finally getting underway after being postponed and for the first time ever the Glastonbury Festival will sell tickets to a live stream of specially invited acts.
This trend for musicians and festivals selling these types of experiences is only going to get bigger, some of the biggest acts on the planet have already done it from pop like Justin Bieber to veteran rockers like Kiss, and it will continue to grow in popularity. Even once big shows with an audience return, how many acts are going to want to turn down the extra revenue of also selling the show to those who could not get a ticket or simply want to stay home and enjoy the performance. Simply put, there has never been a better time to make sure the entry side of the business is covered in your portfolio as more and more people want to enjoy big screen entertainment for a whole host of reasons.
Being part of the Screen Research family really pays dividends with the Classic Line benefiting from many of the technologies developed for its cousins further up the range. The Classic Line delivers easy-to-configure and fast-to-install options as well as an automatic adjustable tab-tensioning system, high precision black borders applied with high frequency welding, vibration proof and silent stop motors, crease-proof, fold-free rolling mechanism and fast-mount constant elastic tensioning system for fixed frames.
The Classic Line keeps the high-quality coming as the screens only use ISF certified SolidPix screen surface for high-performance imaging. The screens of course also benefit from all the advanced manufacturing techniques Screen Research has access to ensuring each product ordered reaches the site in perfect condition.
Genuine support
Screen Research does not just offer a wide range of options and performance curves, but well thought out support too. Not tried the dedicated Screen Configurator yet? If not, why not, it literally takes seconds to register and you immediately gain access to the whole range of screens and fabric options. Using the configurator, no matter where you are, a smart phone, tablet or PC gets you to the right choice for any type of project quickly and accurately. The configurator gives access to all the standard Screen Research products which come in aspect ratios of 16:9, 4:3 or 2.35:1 and in sizes from 60in to 159.5in wide in 10in increments. As well as a huge choice of designs and fabrics from the standard ranges, because Screen Research is a genuine innovator, any special customised options that you require can be created and accommodated.
This type of service has become especially useful as what home cinema is has expanded and evolved, there really are very few places and situations now that cannot be furnished with a high-performance screen. All of the company's screens, standard and customised, are produced in the company's own factory in Poland which is packed with the very latest equipment and production techniques that enable the company to be agile and stay at the cutting edge. The company does not just churn out product, there is a constant programme of development ensuring Screen Research keeps its edge and enables it to maintain close relationships and certifications from globally recognised bodies such as ISF and THX. Some notable developments that have been birthed by the company include the ClearPix acoustically transparent screen material, the unique in-house created Décor Mask technology mentioned by Simon and the TFX floating tab-tensioning system. Technologies like these do not merely reflect what is occurring in the market but have helped shape the sector by leading from the front.
Simon concludes, "If you think you know all about Screen Research, think again, high-performance or more affordable, you really only need one name in your head when thinking about your next home cinema project, think Screen Research, the clue is in the name, nobody knows more about developing the best screens around no matter what the use or price point."