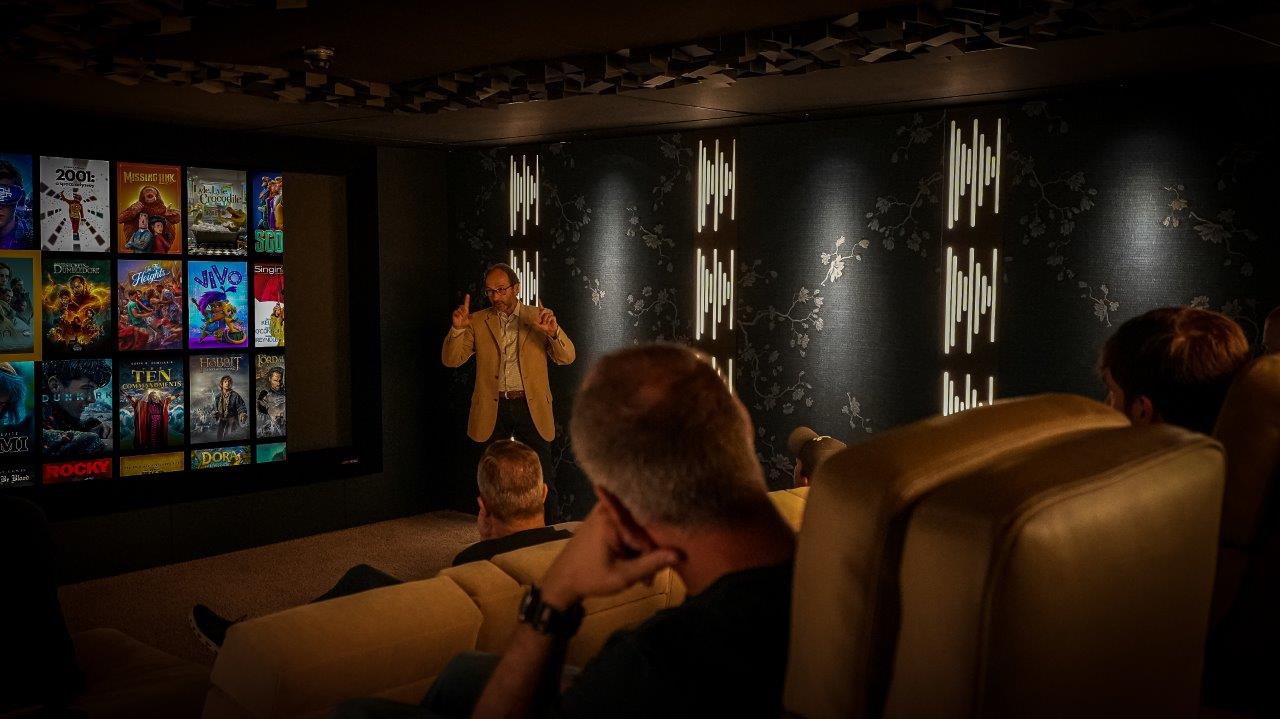 Massimo Zecchin, International Sales Director at Sim2, celebrates 30 years of the company and reveals some very special deals available from Pulse Cinemas.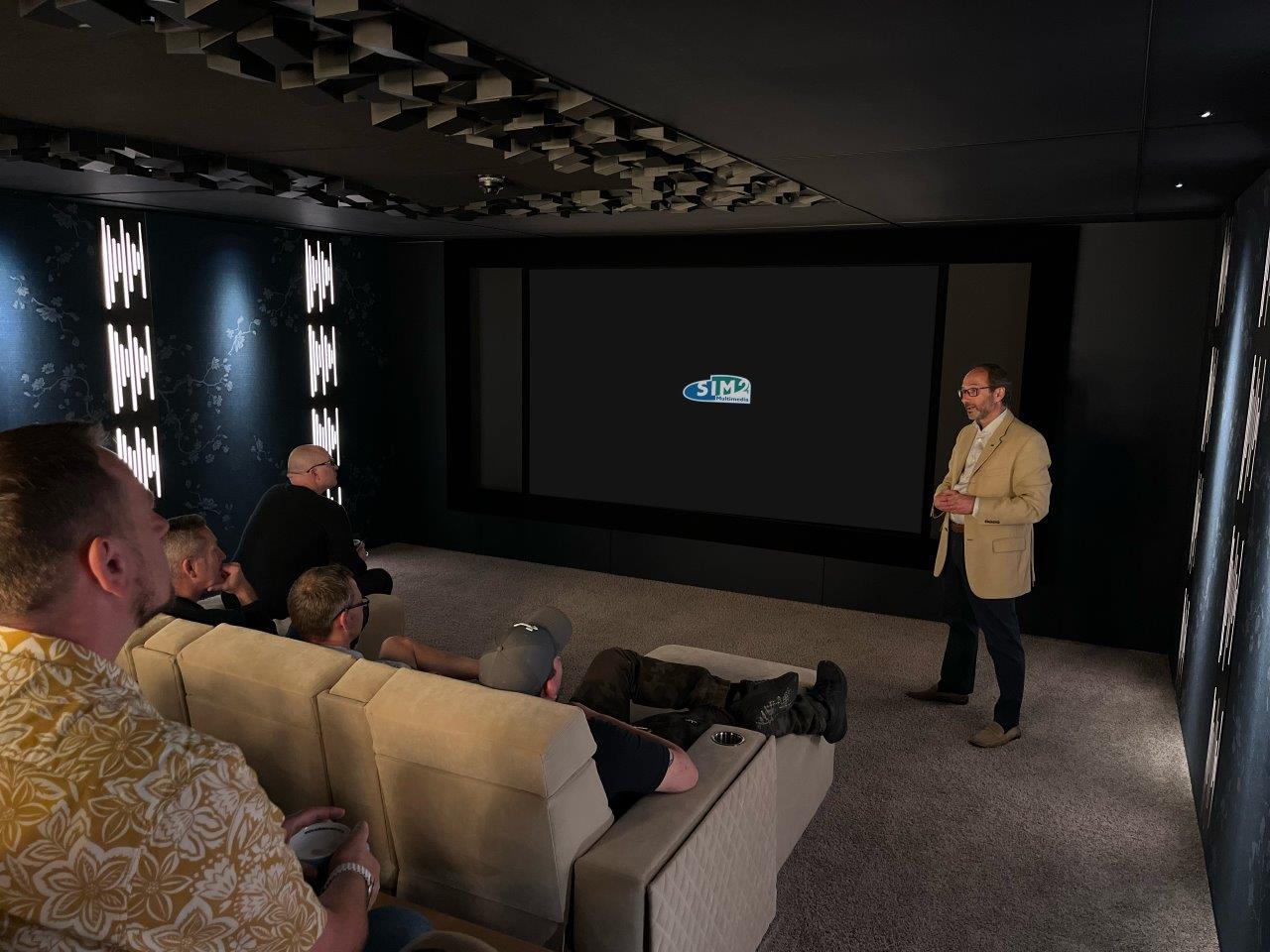 Speaking at the recent Pulse Cinemas Open Days, Massimo spoke about 30 years of Sim2, what the company is currently offering in terms of products, but also some exciting opportunities to trade in older machines from any brand and gain the advantage of a brand new Sim2 including Nero Gold, Nero Gold 4S or Crystal 4 SH.
The official offer is a 15% discount for the end user when any projector from any brand is traded in. The offer is valid for the Nero 4S Gold, Nero 4S, Crystal 4 SH models and is available until the end of August 2023.
Massimo explained, "The event has been very good, like everything done by Pulse, a great distributor with a great facility and exciting experience centre. This is definitely the right location to celebrate this important milestone.
"30 years in the projection industry is like 100 years in the audio industry if we consider the development of the technology and the products. We have always bought innovation to the market, and we wanted to celebrate 30 years in partnership with our dealers who are able to breathe life into the innovations we work so hard on." Massimo added, "The opportunity to meet our partners in the UK and listen to their feedback and comments is very important for Sim2, which is a smaller company, but because of this we are able to innovate, and be agile, bringing in new technologies that have created a good business over the last three decades. Dealer partnership is what we care about the most."
In terms of opportunity for dealers, Massimo argued, "What we see globally is that the home entertainment experience is something that consumers want more and more. The pandemic was a big tragedy, but it did force lots of consumers to stay at home and realise that entertainment in the home was something very important. Not just for themselves, but for entertaining, inviting all their friends to enjoy their system. We believe projection is the best for delivering the emotion of not just movies, but sporting events, and music concerts. Also with video games, it's very exciting what can be achieved here.
"So, despite a mixed picture in the economy, there is opportunity if we focus on selling the 'experience'. I always say people who want to buy a product, can and will go on-line from the many platforms offering that, but what is important to us is to provide end users with a complete experience, a system that truly delivers the emotions and has everyone involved proud of the result. The dealers that are following this approach are growing the business, the dealers who are just selling products, could suffer a bit more."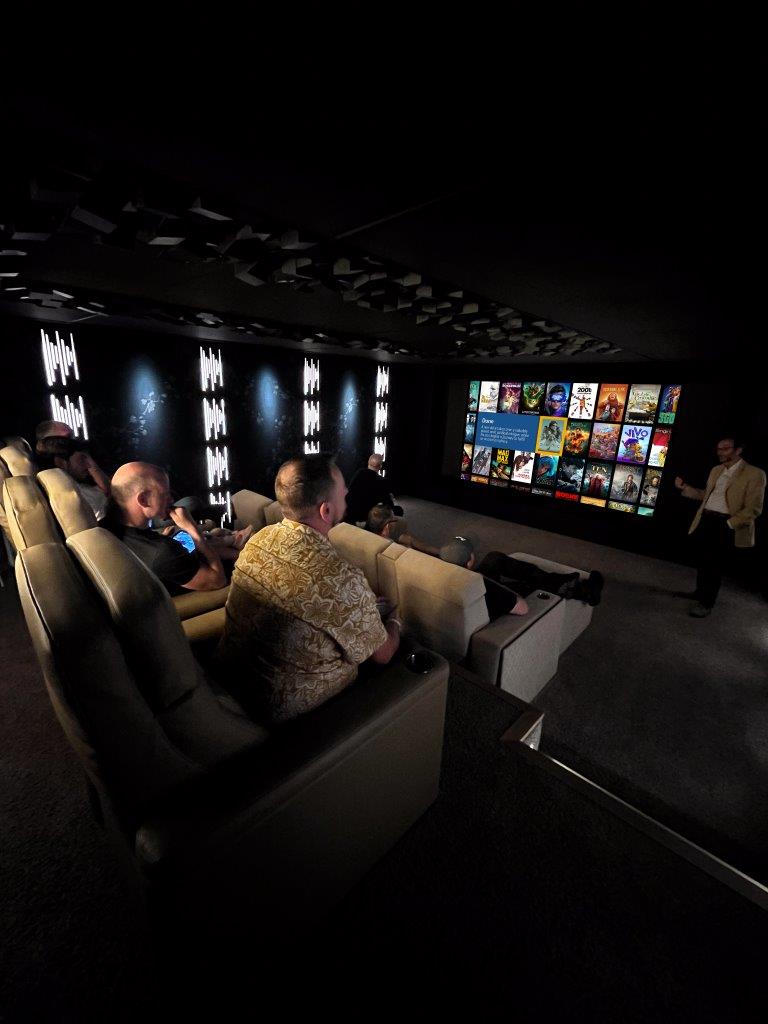 TRADE IN ANY BRAND FOR A NEW SIM2 PROJECTOR!
Currently Pulse Cinemas is offering a trade-in scheme which allows dealers to trade in either an existing Sim2 product or any other brand, to gain access to a new Sim2 Nero 4S Gold, Nero 4S or Crystal 4 SH projector.
Massimo explained, "Pulse has great staff who can explain all the details of this programme, speak to them and find how to access this exciting scheme. Since the beginning, Sim2 has always aimed to make products that can be long lasting, we want our customers to enjoy our products for many years, even decades with full satisfaction. We are doing maintenance on products sold 20 years ago.
"We have lots of customers who still want to keep these products and are happy with their image quality, the colours, the excitement is still there. Of course, now the technology has really changed, so this why we want to offer customers a new generation of Sim2 so they can carry on enjoying great images for many years to come."
The Pulse Cinemas demonstration facility allows dealers and customers full access to the whole Sim2 range. The Domino 4H is the Apartment Cinema, the DX-TV hidden projector in Reception, the Crystal 4SH in the Media Room, even the training room gets in on the act with a D-TV system and the Nero Gold 4S has pride of place in the Reference Cinema.
Massimo explained, "Pulse Cinemas has a great facility with a number of spaces fully equipped with Sim2 so dealers and their customers can experience all of what we can offer. The Reference Cinema is particularly exciting for us as it features the Nero 4S Gold Series, our flagship model in a special edition form. Featuring great colours and 6000 lumens, because to get great HDR you must have strong brightness, we wanted to offer a signature version of the Nero 4S. It offers some extra features, but most importantly it is made a totally different way.
"We hand select only the finest components for this version, and we have a dedicated team producing it with the ability to pause or start again if they are not 100% happy. There is no time limit for producing the Nero Gold 4S, the goal is to arrive to a virtually perfect product. Part of this process is to simulate the conditions of the specific space the projector is going to installed in so we can be sure everything is correct before moving to site. There is no inventory for this range, it is produced specifically for each customer. So, to have the Nero Gold 4S in the Reference Cinema here at Pulse is something unique and very special. Witness the performance for yourself and we are very confident you will be impressed."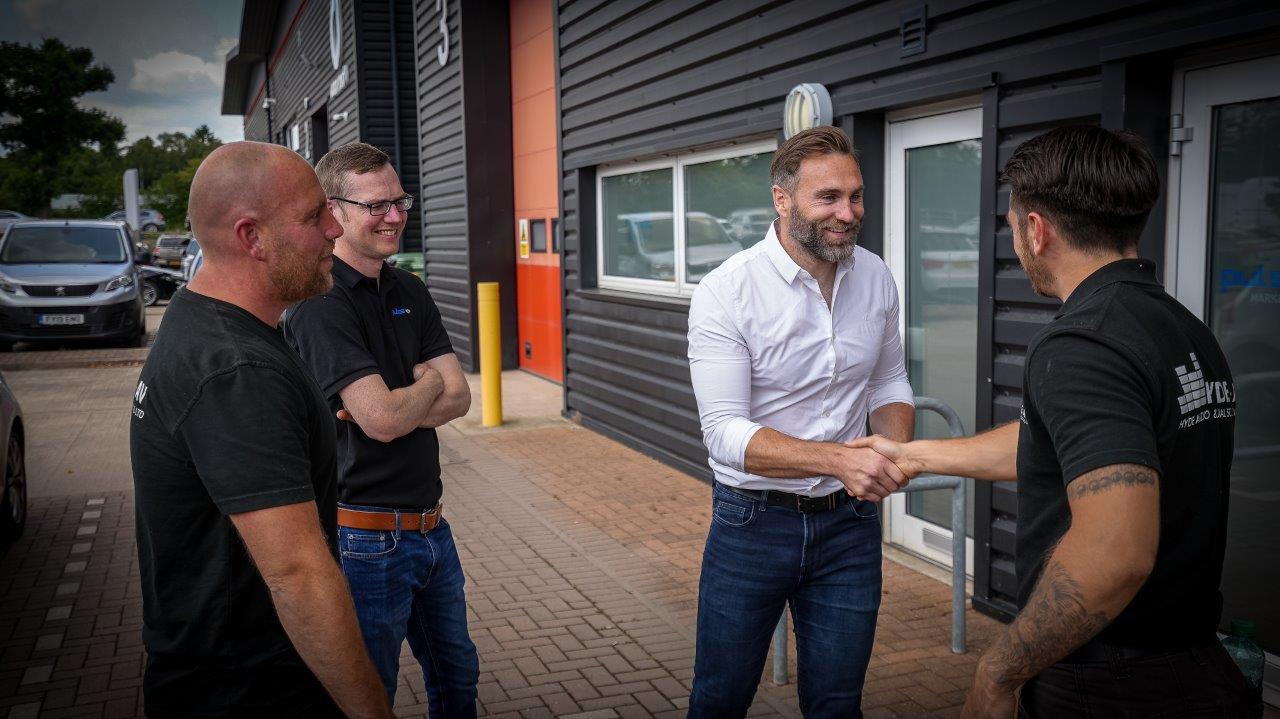 The official offer is a 15% discount for the end user when any projector from any brand is traded in. The offer is valid for the Nero 4S Gold, Nero 4S, Crystal 4 SH models and is available until the end of August 2023.
Sim2 has had a long and fruitful relationship with HDR, one of the key deliverables for a modern home cinema.
Massimo took up the story, "Sim2 is the very first company to have worked on a HDR display 17 years ago now. We were working with Dolby on this even before it became known as HDR and was based on some patents Dolby had acquired to do with image quality.
"This took a few years, there were many challenges, but 15 years ago we began producing screens with HDR. Then we moved all the experience into projectors which is definitely more difficult, but we did arrive at a place we felt comfortable with, and the first version of the Nero 4 launched in 2017 had HDR processing which was reviewed very positively at the time and we have kept on improving from there. We feel very confident in our abilities to deliver HDR."
So, what is the opportunity facing dealers? Massimo concluded, "Attention on our market has definitely increased, but even 20 years ago we were told projection was a dead business because you can get a large screen TV for a competitive price. However, we are still here because the projector is a leader in technology and remains the best way to get a qualitative experience. In comparison to large screen TV, the image is more pleasant, you can stay there for hours and still be happy and relaxed.
"But again, this is part of an experience, the projector is one part of, an important part of course, but it's the whole experience, the seats, the sounds, the feel of the room that is vital, it should feel like an event, not ordinary, to get to this feeling, projection is still what people are looking for."
Get in touch to find out more about this special time limited trade-in scheme and make an appointment to come and witness just how good Sim2 is and the joy it can bring your customers.