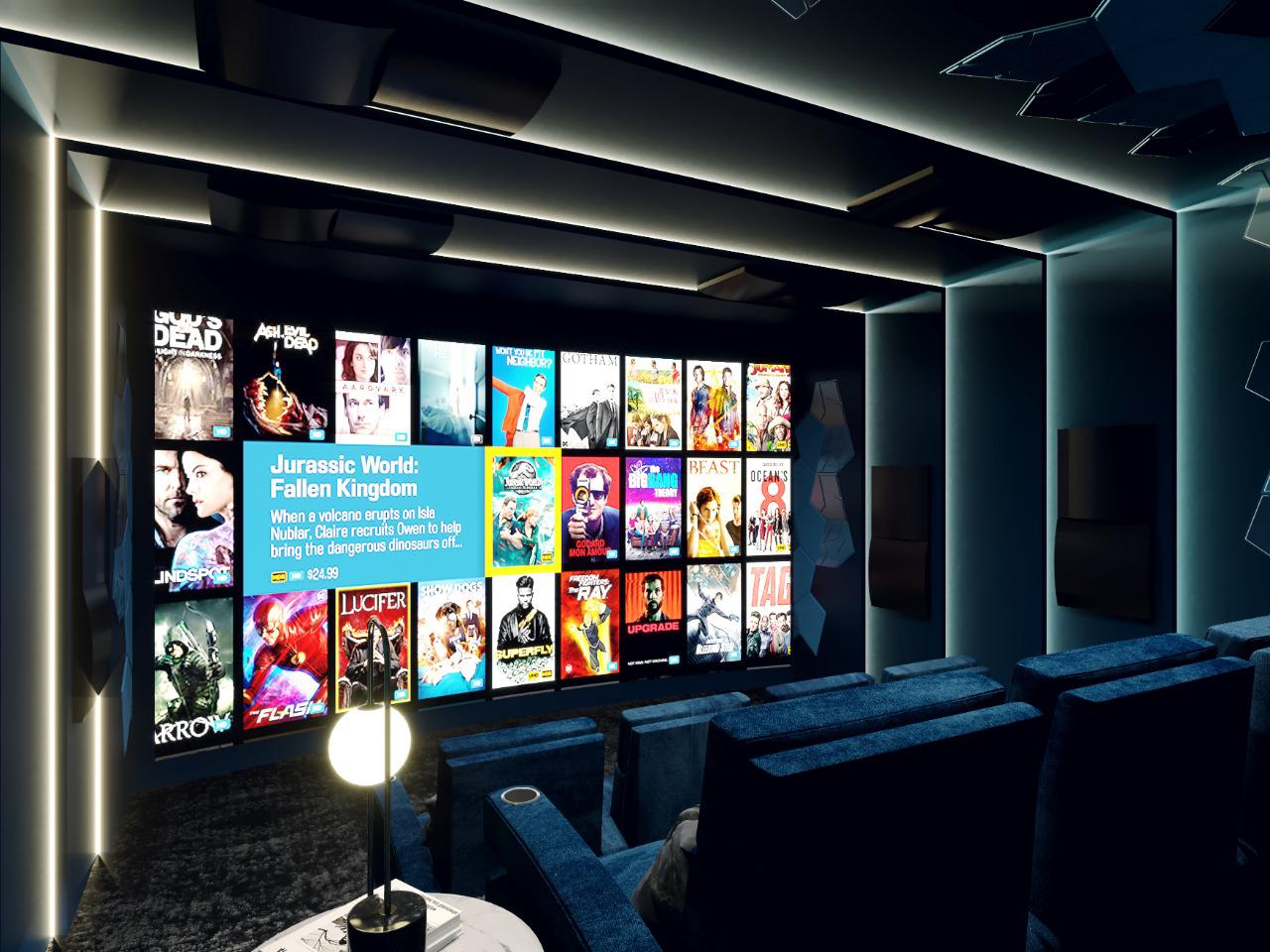 Available this Spring from Pulse Cinemas, the Alcons Audio CRMS-Series represent the true state of the art for home cinema and AV audio reproduction. Here we present the full family of products and explain what makes them special.
The range is of course designed to deliver the famous Alcons Audio performance for residential cinemas. The CRMS-series (Cinema Reference Monitor Systems) deliver uncoloured, ultra-low distortion 1:1 reproduction of any high-quality media, intuitive linear response with unparalleled definition and dynamics, a flat frequency response up to/beyond 20kHz with optimised phase response.
The CRMS-series delivers a fully integrated eco-system with transducers, processing and amplification and control all in one convenient package.
A key Alcons Audio ability is having the headroom to provide the 'space' for all of the audio to shine without pushing the system or trying to manipulate and colour the sound.
Tom Back, Alcons Audio Founder, explains, "With our experience in the live world, bands often tell us that with other systems you need to manipulate the set up and the audio mix to find 'room' for things like guitar solos, with Alcons the room is already there."
The fully matched screen and surround systems in the Alcons range have identical mid/high frequency transducers which results in a very uniform sound stage, the perfect platform for an immersive audio experience.
The CRMS-series features the company's multiple-patented RBN pro-ribbon transducer technology which delivers on the company's promise of 'what goes in, comes right out', only louder.
The impressive low distortion capabilities here offer two other key Alcons characteristics, excellent speech intelligibility, and no listening fatigue, excellent performance curves to have in today's binge watch culture and in an environment where users constantly find they use their cinemas far more than they had planned.
Another unique advantage of Alcons Pro Ribbon technology is the patented constant horizontal coverage and the patent-pending vertical coverage, up to and beyond 20 kHz.
Tom Back, Alcons Audio MD, explains, "Showing our roots in pro-audio is the directivity control of our systems. Something we noticed that is hardly ever addressed in residential sound systems."
The Alcons pro-ribbon drivers deliver precise horizontal and vertical projection control, for a perfect holographic imaging with an exceptionally wide 'sweet-spot', Essential in the (relative) near-field listening position in residential applications.
Tom adds, "Besides this so called 'direct-field coverage', the constant directivity also guarantees a consistent reflected diffuse-field. This means that the sound response in the room, direct and reflected, is very coherent, dramatically enhancing the natural hearing experience."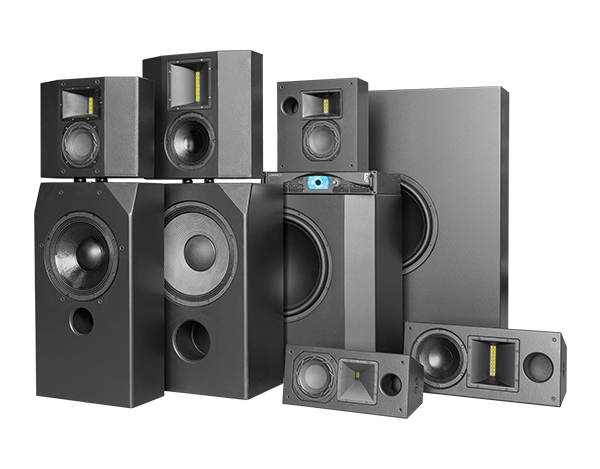 CRMS-Series Range Details
CRMSC
The CRMS-series includes the CRMSC family designed for small to medium sized rooms. A three-way system, the CRMSC line consists of a separate mid-high frequency section, featuring the RBN202 2in pro-ribbon driver with non-vented 6.5in midrange and a low frequency section with a vented 12in with low power-compression 4in voice-coil design.
The CRMSC is driven by ALC controller-amplifier, delivering maximum sound quality and utmost operation reliability, through features like Signal Integrity Sensing (SIS) cable compensation.
The SIS circuit dynamically compensates the effects of long speaker cables resulting in a tight sub and bass response regardless of cable length or impedance. CRMSC-matching on-wall, in-wall and ceiling surround solutions with identical MF/HF components are available, for perfect screen/surround blending.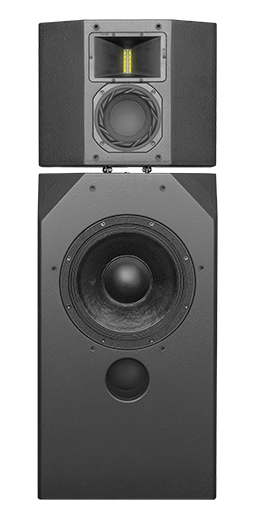 CRMS mkII: Cinema Reference Monitor System
This part of the Alcons family delivers reference-quality sound reproduction for medium-to-larger rooms. Also a three-way approach, the mk11consists of a separate mid-high frequency section, featuring the RBN401 4in pro-ribbon driver with non-vented 8in midrange and a low frequency section with a vented 15in with low power-compression 4in voice-coil design. The mk11 offers all of the same technology as its smaller cousin and of course is also driven by the ALC controller-amplifier, but with the extra power its larger drivers provide. This part of the range also has matching on-wall, in-wall and ceiling surround solutions with identical MF/HF components.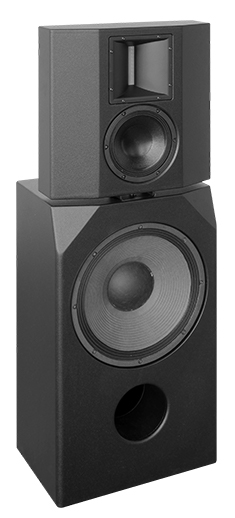 CRMS LFE18: large format reference subwoofers
A reference-quality LFE subwoofer system, these products offer extended in-room frequency response down to below 10 Hz and offer superb impulse response for the most realistic sound experience.
The range delivers a single 18in extreme-excursion woofer with dual 3in voice-coils and also offers SIS cable compensation technology which adjusts to compensate for the impact long cable runs can have on performance. The products also come in a space saving design, with 27,5cm/10.8in depth. The super-fast impulse response from the range is a perfect match for the ultra-fast transient response of the Alcons pro-ribbon drivers.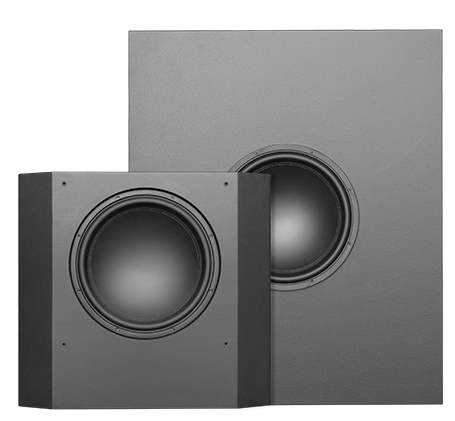 Sentinel amplified loudspeaker controllers
As part of the Alcons synergetic system approach, the in-house created Sentinel amplified loudspeaker controllers are the driving force behind Alcons sound systems.
The Sentinels combine a powerful four-channel DSP-based controller with audiophile-grade high-headroom ClassD amplifier stages and are designed to get the maximum performance out of the pro-ribbon systems.
The upgradable DSP engine enables a range of functions, such as equalising, delay, user-pre-sets and system feedback, while the dedicated factory speaker pre-sets feature Alcons' VHIR processing, for an optimised phase response.
The192kHz-capable AES3 digital inputs offer the most direct 'lossless' signal path from source to speakers. The Sentinels are also the home of SIS technology which uniquely compensates for the effects of long speaker cables, resulting in a fast and tight sub and bass response regardless of cable length or impedance. SIS also delivers even further reduced distortion (due to optimised cross-over drive).
The essence of the Sentinels are the speaker-dedicated pre-sets, including system optimisation for highest headroom with maximum obtainable performance and reliability, including the latest VHIR processing for a flat phase response.
Here at Pulse Cinemas, we have always strived to evolve our offering as the market itself evolves and changes, in Alcons Audio we are confident we have found the perfect audio partner to continue on that journey. Contact us to find out more about this fantastic family of products and to arrange your first demo at Pulse Cinema's demonstration suite.