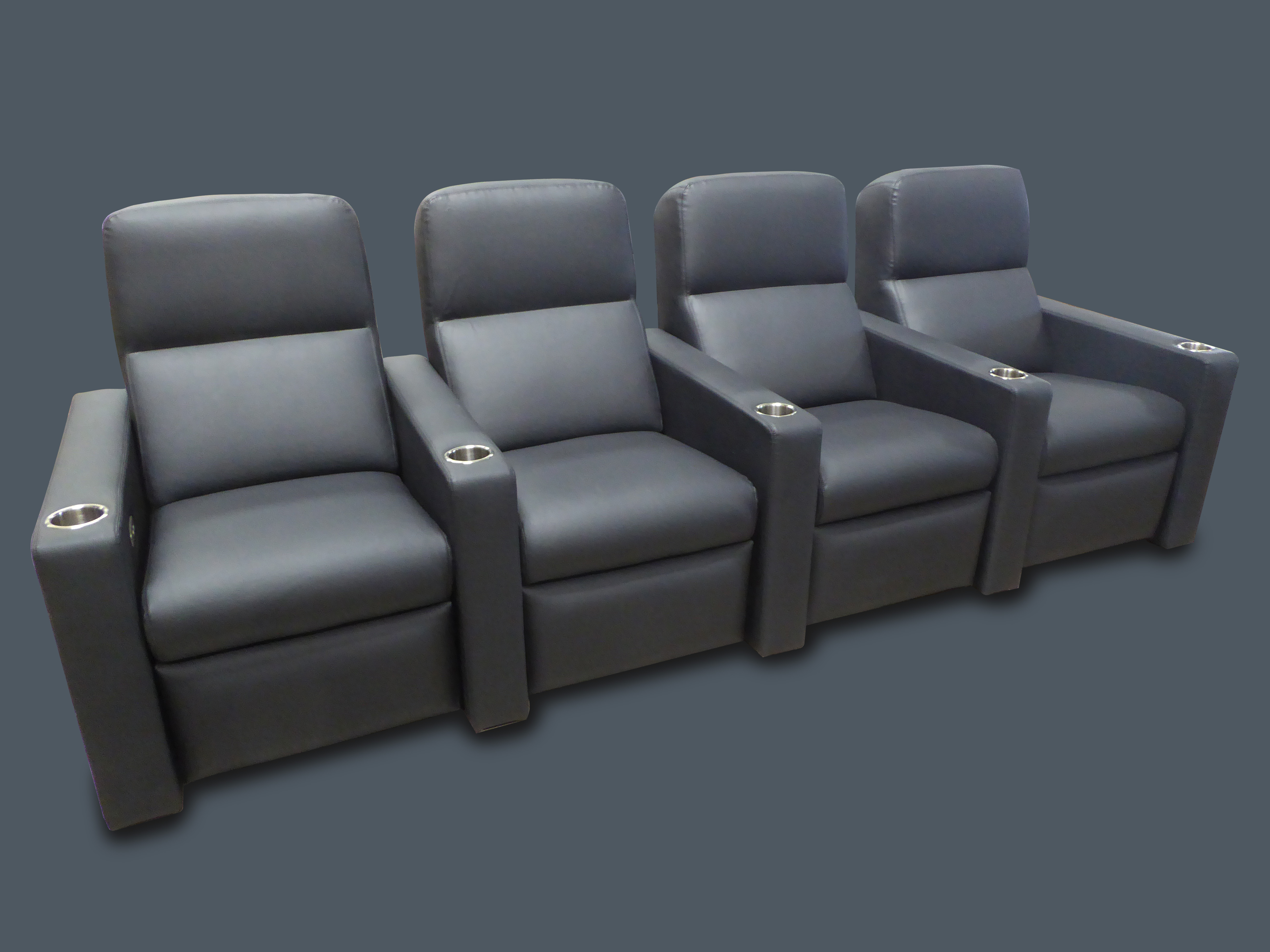 Our close working relationship with this fantastic luxury home cinema seating manufacturer, has enabled Pulse Cinemas to create an exclusive offer just for our customers that delivers Fortress Seating levels of luxury at a very competitive price.
Offering the best brands around is just half the Pulse Cinemas story. We work very hard to build unique and fruitful relationships with the manufacturers that are part of our line-up. We take great care not just in choosing which brands to support and supply, but in building close contact and conversations that enable our team to add value wherever possible. This new offering from Fortress Seating is a great example of those endeavours in action.
Simon Schino, Director of Sales and Marketing, explains, "There are lots of home cinema and media room seating options available these days, some manage to offer affordability, some offer high end luxury, but how many combine these two and also offer stockholding and next day delivery?
We have worked directly with Fortress Seating to create an exclusive range for our dealers based around the very popular Bijou model. Using vegan leather, the seats still offer all the quality, style and comfort that Fortress Seating is known for, but at a highly competitive retail price of £2K per seat, inc VAT."
Simon Gibbs, Director of Technical Sales adds, "You might think that at a price like this, the seats would not carry as many features as 'standard' models, however these seats come complete with the most popular features the brand offers. Fully motorised operation via the stainless-steel integrated switch, USB charging point and stainless-steel cup holders are all included. Added value is available not just via the products themselves, the level of stockholding that we have committed to means that in most cases the seats can be delivered to wherever they need to be the next day."
Our first shipment of this special offer is arriving at the end of July and will be on display at Pulse HQ from August. Past experience with initiatives such as this strongly suggest that early ordering is beneficial as stock tends to move fast. So, get in contact for more information and make sure you are in the front row for high level comfort at a very competitive price.
Simon Gibbs concludes, "When you can get the very best brand in the market at a competitive price, ordered from us and sent wherever it needs to be whenever it needs to get there, the choice is clear, choose to build your next home cinema or media room around Fortress Seating."