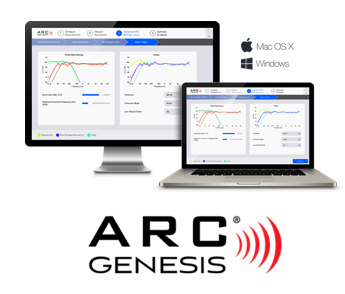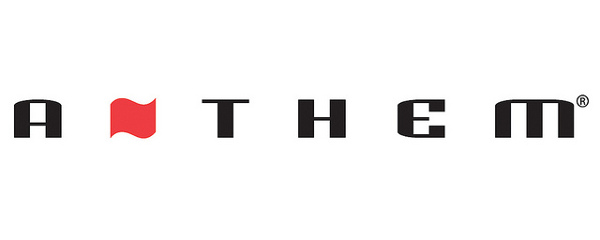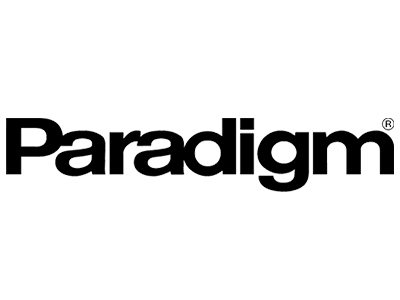 Online training webinars:
Wednesday, June 5th, 2019
ARC Genesis: The Industry's Best Room Correction Just Took A Giant Leap Forward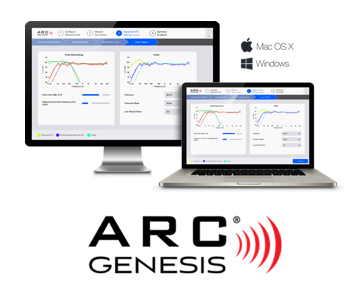 Retailers and integrators spend thousands of dollars figuring out win-win ways to get in front of their customers again. The new ARC Genesis software, a free upgrade to you and your customer, is not only a golden opportunity for that, but by definition, you have to be in their home to run ARC again and implement the improvements (labor not included, of course!), which opens the doors for other upgrades and add-ons to the work you've already done.
Since Anthem Room Correction (ARC) was first released in 2008 on Anthem's legendary $10,000 D2 surround sound processor, audio professionals and end users alike have declared that ARC's combination of professional results and ease of use made it the go-to digital room analysis and correction suite. However, one had to purchase the D2 to take advantage of its listening-experience-transforming benefits. Gradually, ARC worked its way down the line to the $4,000 SSP.
Anthem and Paradigm figured out how to build ARC capability into Paradigm's high-end subs in the form of the Perfect Bass Kit, and even in every one of Anthem's receivers. Eventually Anthem engineers developed ARC-2 which worked on second gen and current MRX receivers, as well as other Anthem & Paradigm network attached audio devices and USB connected devices, like Defiance subs down to $549, $899 soundbars, and streaming audio devices as inexpensive as $349, significantly increasing the sound quality of sound systems that almost anyone could afford.
With the release of ARC Genesis, the owner of any Anthem or Paradigm audio device that is ARC-2 capable can once again significantly improve the sound of their existing system by simply downloading the free upgrade and running ARC again on their AVR, SSP, sub, wireless streaming device, etc. And as a professional, you should be charging them to do it for them!
These are dramatic improvements in ease-of-use and in sound quality and customization that can be heard. Imagine having a product where you can call the dozens, if not hundreds, of customers to whom you've sold ARC compatible products, and booking an appointment to get in front of them again, with a FREE upgrade that will improve their system for every listener in the room. Again, give your labor and expertise value by charging for your time!
And even if some DIY customers want to do it themselves (it's easier than ever!), this is still an opportunity to call them with great news about the upgrade, and start the discussion about upgrading/adding other parts of their system!
And of course, moving forward, ARC Genesis will make your demos and presentations on new sales that much more compelling.
This is not a reworking of an old platform; this is an all-new, ground-up re-writing of the industry's best room correction, including everything under the hood (code, algorithms, bass management, etc.) and the usability and UI. I'll present an overview of the new features of this amazing new software, giving you the tools you need to leverage the opportunity to create revenue in sales and service
---
REMINDER: Webinars are held each Wednesday, at 8:00AM and 2:00PM (GMT-7:00) Pacific Time. Please mark your Calendar! Don't miss out!

There will be two webinars to make it easier for folks in different time zones.
---
After registering, you will receive a confirmation email containing information about joining the meeting. Our meetings are hosted by Zoom Meetings, a robust, full video-supported webinar platform. If this is your first time attending our webinars, please plan on logging in to the meeting at least 5 to 10 minutes before the start time, because the first time you attend one of our webinars, you will need to download and install a small application for your browser, similar to any online-based webinar platform. Once you've downloaded the app, you will be set to go for future meetings when you use that computer and browser.
We will be holding training webinars on a regular basis, on a wide range of topics of vital interest to all Paradigm and Anthem dealers. Please look for future inviations.
---
Questions? Please contact me directly!
Rob Sample
Director of Training
rsample@paradigm.com