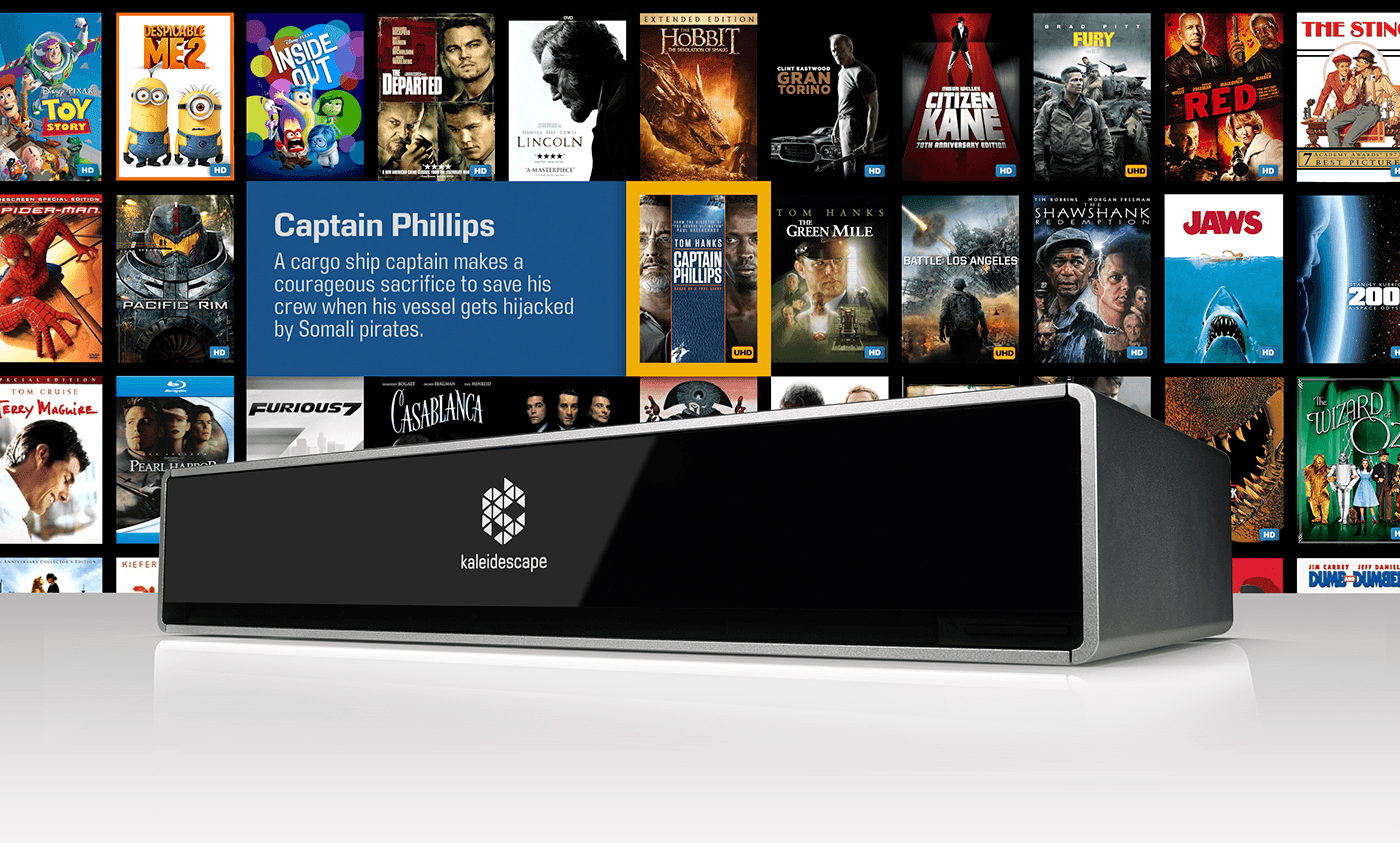 Chances are many potential customers ask why they should purchase a Kaleidescape system when they already have Netflix. The truth is that Kaleidescape and Netflix aren't competitors and they each have an important role to play in a home-entertainment system.
Great Movie Selection
Kaleidescape offers the best movies from all of the major studios, as well as from many important independent and "boutique" studios. For instance, while Netflix only has a few titles from the AFI list of Top 100 movies, almost all of them are available on the Kaleidescape Movie Store.

All Hollywood New Releases
Kaleidescape offers movies sooner after the theatrical release than Netflix and other subscription video on demand (SVOD) services. (It can take years for new release movies to appear on SVOD.)
Cinema Quality Like No Other Service
With new-release and popular movies available in high-bitrate 4K HDR with a lossless Dolby Atmos surround soundtrack, Kaleidescape offers by far the best-quality cinematic reproduction of any Internet-based delivery system. The Kaleidescape Movie Store also offers thousands of titles in true Blu-ray quality with immersive, lossless surround sound.
A Perfect Playback Experience Every Time
Because Kaleidescape's content is available via download, customers will never experience problems with buffering, artifacts, motion blurs, low-quality soundtracks, and so on.
Always Available
Kaleidescape customers have access to the finest films and concerts from the Movie Store, and titles don't disappear as with subscription services like Netflix.
Always a Pleasure to Find Which Movie to Watch
Kaleidescape's interface has been widely praised as the most comprehensive, most intuitive, and easiest to use onscreen display in home entertainment, designed specifically for social settings with family and friends.
Created for Luxury Home Cinema
Every Kaleidescape title comes with event cues that work seamlessly with a variety of home automation systems to dim the lights, open the screen curtain, adjust screen masking, and do other things that help create a truly cinematic experience.
The bottom line is that anyone who loves movies and wants to enjoy the finest cinematic experience has to have Kaleidescape as the primary source component in their home cinema system.
Published By: Stephen Carr, Kaleidescape Brand Ambassador, Pulse Cinemas