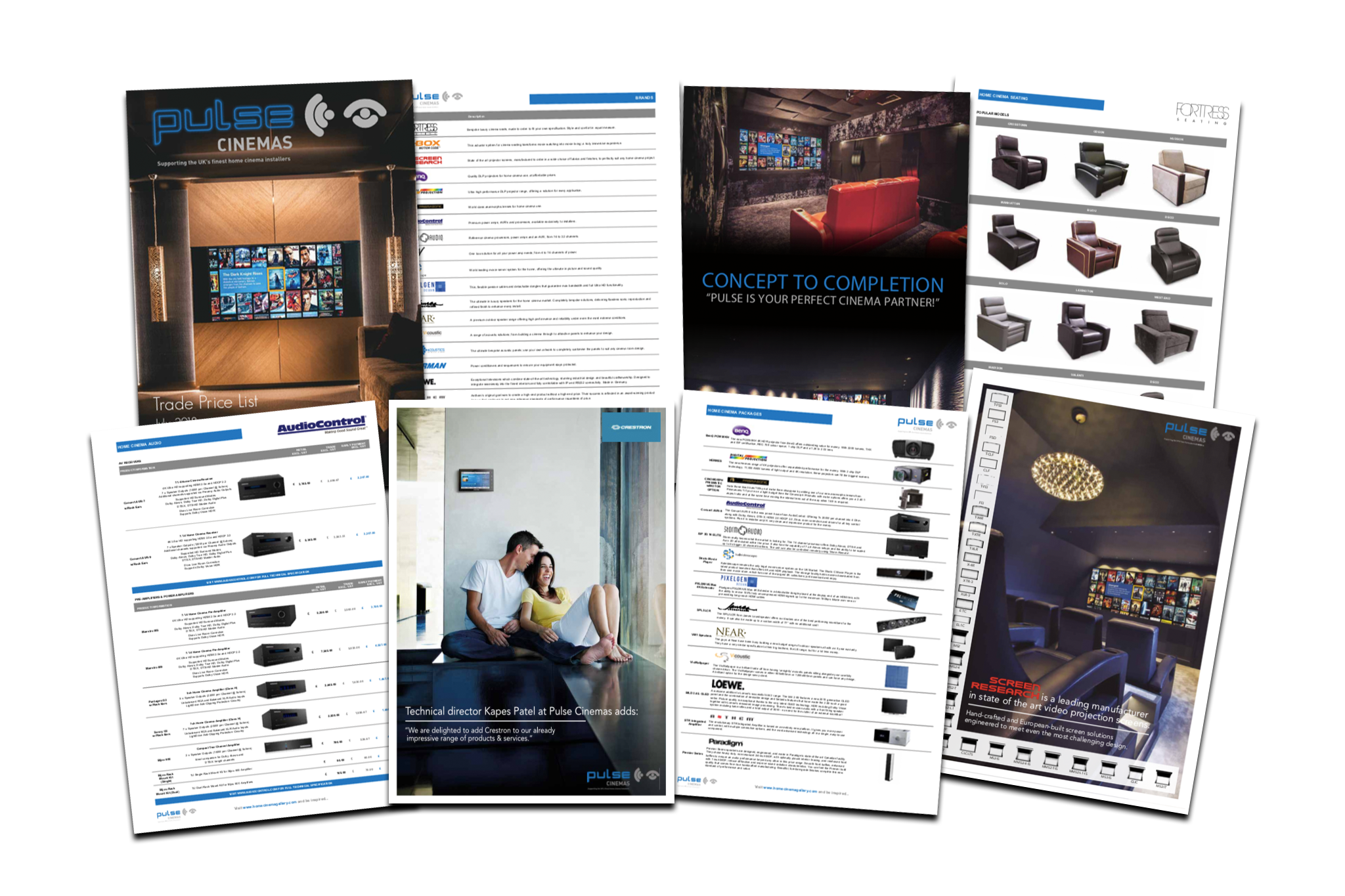 In the fast-moving world of AV and home cinema installation, here at Pulse Cinemas we are constantly updating our ranges, communications and pricing structures to make sure our install partners don't just have the best brands to work with, but also have all the information they need to plan projects effectively.
In recent months we have added several brands that are key to our family of technologies and will be real game changers for the industry in general moving forward.
We have updated our control offering by including the capable and easy to install RTI platform of automation solutions; a platform that combines ease of use and ease of installation in one compelling package.
We have also added the highly accomplished IsoTek brand, delivering the clean and controlled power that AV products need to work at their very best.
Pulse-Eight has also come on-board to offer its highly-accomplished UK made family of AV control and distribution systems.
Highlights from Pulse-Eight's product offering include the neo:X Video and Audio Matrix which delivers eight HDMI inputs, eight HDBaseT outputs and two HDMI outputs, as well as an integrated audio matrix.
This product can extend 4K images up to 100m and deliver a 1080p image as far as 150m, all over a single Cat5e/6/7 cable.
Reflecting genuine joined up thinking, these most recent additions sit perfectly within the existing Pulse Cinemas family and means our customers have a one call solution for all their install needs.
From the same school of thought, pricing structures have also been updated to reflect these additions and new opportunities.
Pulse Cinemas' MD, Mike Beatty, explains, "We are keen for all our highly-valued customers to be aware that we have updated prices for many of our brands, along with adding several new products and ranges to our portfolio. When quoting for systems and products, please make contact with our office to ensure you have up to date pricing. If you have a copy of the latest Pulse Cinemas Price book, please disregard the inner pages and keep the outer cover. New pricing will be sent to you in due course."
All the changes and new additions are being migrated onto our new and more features rich website.
Mike comments, "Our website is currently being updated to include online pricing. We have plans in place for an online shopping cart, where dealer/installers can purchase and build system quotes directly online. Look out for further news and a launch date for this new and exciting service through the Pulse Cinemas website."