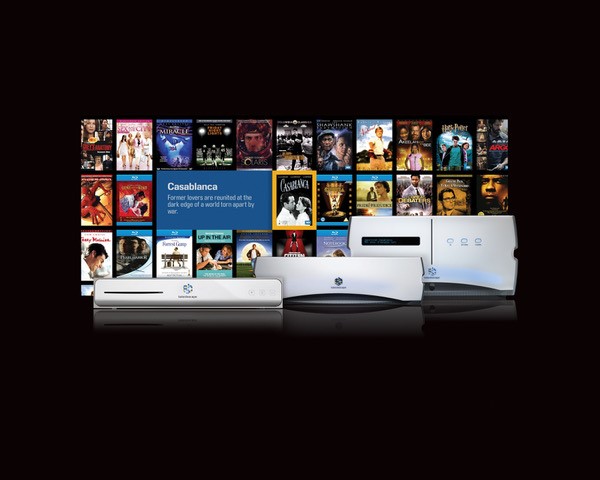 Under a complete revamp of the company's trade-up program (formerly restricted to the Premiere line) Kaleidescape has revealed details of a new upgrade program which covers its entire line of products!
Driven by a commitment and desire to support all Kaleidescape's customers, the new Kaleidescape Upgrade Program offers dealers and end users the opportunity to upgrade any working products to a new unit from the range with discounts of up to 25%! The whole program is from one easy-to-use system, controlled and administered via Kaleidescape's dealer extranet site. The process is very straightforward, meaning tasks such as executing each upgrade, creating quotes and setting up logistics for getting the old stock and new stock to the right place, is all handled from within the site.
Simon Gibbs, Technical Sales Support Manager for the brand here as Pulse Cinemas, says, "We are really excited about this new initiative. It is a fantastic sales tool for dealers to revisit every single one of their existing Kaleidescape customers and talk about an upgrade. The program is valid for every product in the range subject to a few terms and conditions and allows dealers to support and engage with every customer and every product. Comprehensive and powerful, just like the Kaleidescape system itself."
Much of the impetus for this new approach has come from the new management team, which took over the day-to-day running of the brand last year. Tayloe Stansbury was appointed as new chief executive officer and Norma Garcia-Muro joined as vice president of marketing. Tayloe's CV includes time as interim CEO of Watermark Insights, as chief technology officer of Intuit, and as executive vice president of product and operations at Ariba. Norma has an impressive record as an entertainment industry innovator in the motion picture, home entertainment and premium cinema technology sectors. Norma was also an integral part of the launch of Dolby Cinema worldwide, and premium cinema experience at THX. Other posts Norma has held include head of international marketing at Lucasfilm, and as director at Paramount Pictures Home Entertainment.
This impressive new team has delivered fresh ideas and an expanded ambition to deliver new ways to support Kaleidescape dealers and customers as well as create enhanced interaction between the two groups using the company's extensive product line-up and internal logistical muscle. It is also important to note here that before joining the manufacturer, Tayloe was an enthusiastic and knowledgeable Kaleidescape customer, so he understands the desire of loyal customers to feel supported and cared for no matter what type of investment they have made. Here at Pulse Cinemas, we know that Kaleidescape is a very special product, so it follows that any promotional support or upgrade programs should be very special too, and that is the spirit within which the new trade up program has been created.
Simon Schino, our Sales Manager for the brand, enthuses, "As the Kaleidescape range has evolved over the years with fresh introductions such as embracing 4K playback, significantly increasing storage sizes and introducing its own online store, there are many opportunities to upgrade customers to functionality they simply don't have at the moment, offering a genuine upgrade in performance, with significant discounts and a fuss-free execution. We always want to make existing Kaleidescape customers feel special, and this program does exactly that, rewarding their investment with a special service not available to anyone else. For dealers, the program delivers a fantastic sales opportunity right across the board, a genuine reason to revisit all your Kaleidescape customers and offer them something special."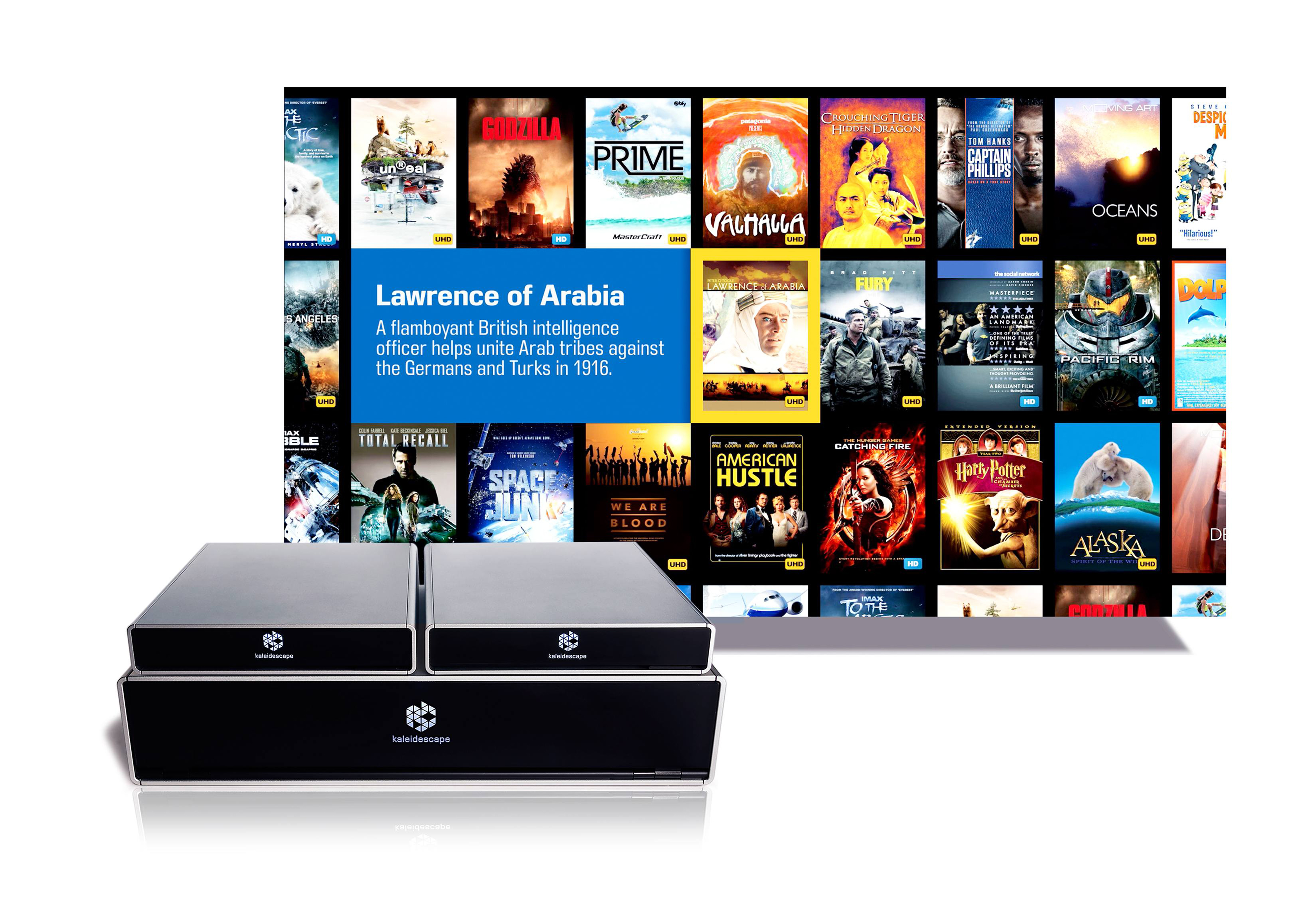 Kaleidescape Upgrade Program: How Does It Work?
To access the Upgrade Program, all dealers need to do is access the Kaleidescape extranet site (ask us about login details if you don't already have them) the whole program can then be understood and executed from the dedicated space created for the program. Go and check it out for yourself, and if you want any support or help looking for what you need, just give us a shout. From here dealers can see exactly what products are in the program and what products they can be traded up for. The system can also be used to work out quotes to send to clients (email templates are already there for you to use), and it also deals with the logistics needed to make the program work. The extranet can also be used to browse your Kaleidescape systems that are live currently and see what possible upgrades might be appropriate for each customer and system.
To be eligible, products must be in good cosmetic condition and of course be working, these products will be fed back into the remanufacture program and become part of the stock that can be accessed when the customer wants to upgrade to a remanufactured system, but of course customers can upgrade to new products as well. Return packaging is provided free of charge for every customer. Kaleidescape is also running a service where clients upgrading from one digital storage product to another can have all of their existing content transferred onto their new or remanufactured product. There is a small charge for this, but it is already proving to be a very welcome and popular part of the service. Customers with large physical disc libraries can also be supported with new machines with larger storage or those who just want to refresh with a newer version. The program also sees the return of the M300 player, but exclusively for the marine market as it is a great option for this sector due to its super reliability and compact form factor.
As stated previously, all the options are already loaded to the extranet site, but some highlights include the ability to upgrade any player and many of the storage products to the very latest Strato C player or
Terra 48TB/Terra 24TB server products. Other options include upgrading a Cinema One (first or second gen), Alto or Strato to new Strato S 12TB or Strato S 6TB variants. The ability to upgrade between the whole Premiere line of products that was already in place of course remains. Have a look at the site and review all of the options.
Simon Gibbs, concludes, "We are here to support all of our dealers with this new program, but I am confident that once dealers look around inside the space set up for the program inside the extranet, it will become their best friend here. The Kaleidescape team have done an excellent job setting it up, and the whole system and program is live right now and ready to start delivering sales and creating loads of very happy Kaleidescape customers."