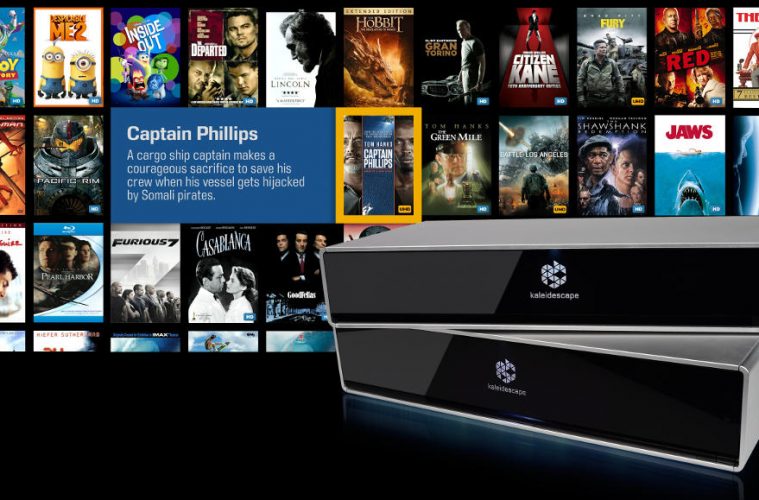 By Alice Gustafson for CE Pro
---
Kaleidescape has announced that it is now providing Sony content in UHD on its online store, now boasting over 70 UHD titles from the major film studio.
Cheena Srinivasan, CEO and co-founder of Kaleidescape and Pulse Cinemas' Andy Jones answer key questions on the availability of high bit rate, true 4K UHD content.
---
The Kaleidescape store now offers Sony content in UHD; why is this important news for the industry?
CS: Since 2003, Kaleidescape has been the manufacturer of premium movie players and servers for the home.
Kaleidescape is the only company that offers very high bit rate titles from its Movie Store and whether it be standard definition (DVD quality) content, or whether it be high definition (Blu-ray quality) content, the availability of UHD content is the highest bit rate. This means that customers can continue to enjoy convenience without compromising quality with new formats and technologies.
We have added a broad variety of popular films from Sony Pictures Home Entertainment to the UK Kaleidescape Movie Store.
"4K UHD TVs have been shipping for three years and its biggest impediment has been the lack of availability of high bit rate true 4K UHD content"
This expansion includes franchises such as The Amazing Spider-Man, Men In Black, The Smurfs and 21 Jump Street. It also provides film classics like Lawrence of Arabia, Taxi Driver, Close Encounters of the Third Kind and prominent and critically lauded TV series including Breaking Bad, House of Cards and Justified.
These fabulous titles from Sony Pictures Home Entertainment now enable UK customers to conveniently access a wider selection of high-quality movies from the Kaleidescape Movie Store, at the highest audio and video quality.
---
Why is important that Kaleidescape offers this UHD content in today's marketplace?
CS: Kaleidescape is the only company in the world that offers premium products and premium titles, in premium quality for customers who seek value in the movie watching experience with their family and friends.
The latest products are the Terra Server with a 12TB or 24TB configuration and the award winning Strato 4K Ultra HD movie player. The Strato movie player supports also HDR (high dynamic range) video and lossless Dolby Atmos and DTS-X surround sound.
---
How does Pulse Cinemas anticipate this will affect people's willingness to invest in Kaleidescape products?
CS: The Kaleidescape brand is aspirational and has been offered in the UK market for over a decade for residential and marine dealers.
The Kaleidescape experience is the pivotal differentiator that makes any home theatre or multi-zone AV system look stunning. The Strato 4K Ultra HD movie player with a 6TB Disk Cartridge is a luxury video product with no direct competition.
At ISE 2016, we had over 100 UK dealers who witnessed our demo and were enthusiastic about the impact we could have to their business and the thousands of smiles it would produce for their clients. This is a one and only product for any project that requires 4K UHD with a HDR video source.
---
Have you seen a steady increase in the consumers' awareness of UHD content?
"Sony appears to be the only movie studio genuinely embracing the format, both shooting movies in 4K and creating a 4K digital intermediate"
CS: 4K UHD TVs have been shipping for three years and its biggest impediment has been the lack of availability of high bit rate true 4K UHD content.
All you need to do is research UHD content to realise how continuously painful this problem has been for years.
The Encore products linked to the Kaleidescape UK Store are targeting the mass affluent customers who are investing in an OLED TV or 4K home projector with a good surround sound system and who aspire to have the highest quality source device to enjoy the best immersive experience.
These are also movie lovers who over the years have purchased a collection of Blu-ray discs and DVDs and wish to rediscover their favourite movies by housing them in a Kaleidescape Disc Server.
This device enables you to browse your collection, select and play movies on any player in your Encore system, without the inconvenience of having to find and insert a disc. Strato's 4K user interface switches seamlessly to and from 4K Ultra HD, and 4K up-scaled Blu-ray and DVD content, without changing output resolution.
Studios are working on increasing their catalogues of UHD content and Kaleidescape is pursuing its effort in licensing more content as it becomes available.
---
Which other content is available in UHD (and from which studios)?
Currently, The Kaleidescape UK Store includes almost 80 UHD movies and documentaries from Sony Picture Entertainment, The Orchard, K2 Communications and Moving Arts and more to come.
---
Why is Pulse Cinemas (by extension) pleased to be able to offer this Sony UHD content?
AJ: Pulse Cinemas is pleased to sell the Kaleidescape Strato 4K UHD High-Dynamic Range movie player that goes together with the Sony UHD content offer as currently they are the only movie studio that appears to be genuinely embracing the format, both shooting movies in 4K and creating a 4K digital intermediate. This allows Kaleidescape users to truly experience 4K at its very best.
Read on to reveal the most recent new releases in UHD available on the Kaleidescape UK store.
---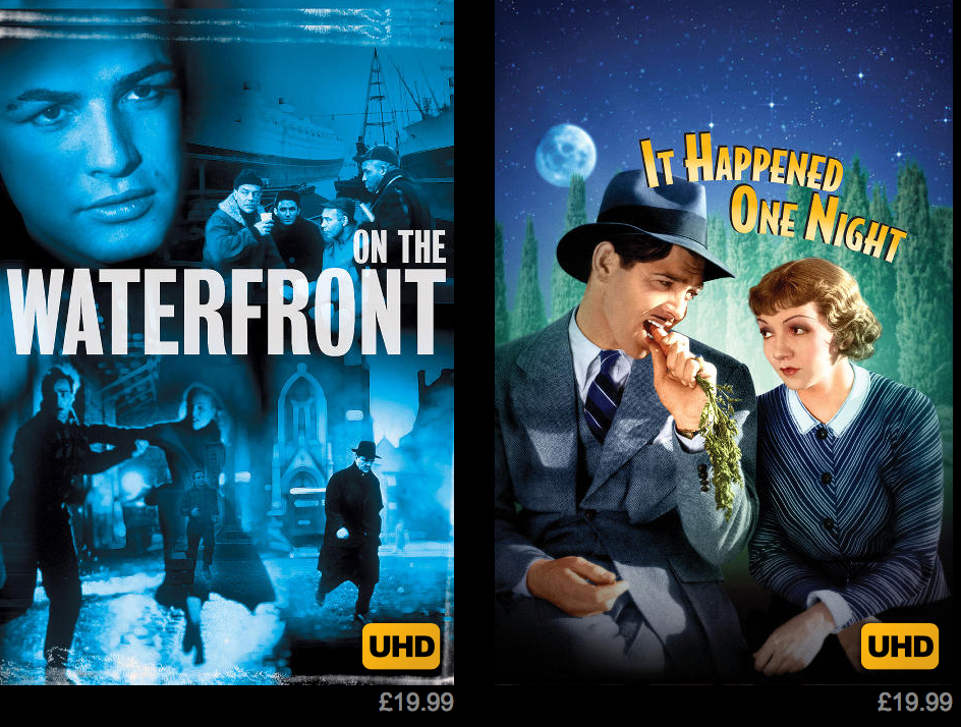 ---
PUBLISHED ON CE-PRO.EU