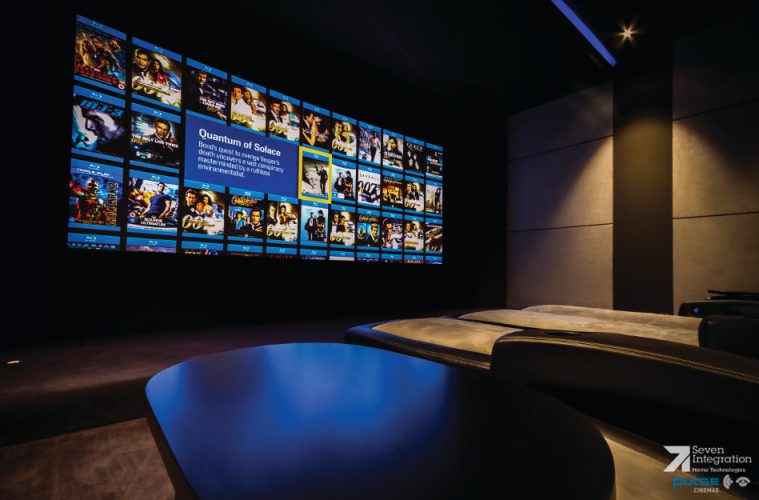 ---
Kaleidescape won a CEDIA Best New Product award at the recent exhibition for its new Strato movie player, described as the world's first 4K Ultra HD high-dynamic-range movie player for the home.
Strato is the centrepiece of a new product line called Encore, which also includes the Alto movie player, the new Terra movie server, and a 320-slot Disc Server for optical discs.
4K movies are downloaded and stored on a local hard drive, either on a Strato, or on a Terra movie server. Strato then plays back the movie in full 4K Ultra HD, at up to 60 frames per second, without start-up delays, buffering messages, or quality drops, says Kaleidescape.
Strato also supports lossless multichannel audio and is capable of playing HDR content on televisions and projectors that can process open standard 10-bit HDMI 2.0a HDR.
CE Pro Eu caught up with Cheena Srinivasan, Kaleidescape company founder and CEO after the company's CEDIA win for a Q&A on the new line.
---
What's the history behind the Encore line?
We have been working feverishly for the past 18 months, striving to create the most fantastic 4K movie player.
With all the changes that are happening with video technology, we knew that whatever we were going to be building and offering for today's market had to be superb; it had to render the finest quality video and audio – just as the director intended it to be.
This required a whole new hardware architecture, as well as extensive content licencing work to ensure we'd have the best content.
---
Does 4K present any challenges when building new products?
Doing 4K properly is an enormous challenge because it is very rich in information, and the high quality 4K displays are very revealing of imperfections.
Unfortunately, many of the service providers that are touting 4K don't do it justice. For one thing, Kaleidescape does not believe 4K streaming is a good idea; when you stream 4K, you are actually doing a lot of things that are going to render a substandard picture.
The reason for this is the fact that streaming, by definition, is designed to serve multiple millions of users simultaneously through an Internet pipe of a limited size.
As a consequence, you're getting a movie which is highly, highly compressed and the lossyness associated with that renders a mediocre picture on the TV.
The finest way to watch a 4K Ultra HD movie today is via download, stored on a local hard drive played back at full bit rate, as we do.
There are two things that contribute to picture quality. One has to do with being sure you deliver a file with enough information that it can actually render a stunning image – that's why we download – and the second has to do with reproducing that high bit-rate file in a manner that gives you gorgeous playback.
---
How does Kaleidescape tackle this?
Kaleidescape does the whole thing; or as we say in the US, 'the full enchilada,' – from the beginning until the end.
We get the mezzanine files from the studios and take the care and trouble to transcode them in such a way that the file we deliver to the hard drive plays back at bit rates between 50 Mbit/s and 100 Mbit/s.
That's up to six times more bandwidth than the lossy compressed 4K streamed content.
Then we decode and render that file on state of the art hardware that is capable of delivering all of the quality inherent in that file.
As a consequence, Strato – which is a wonderfully engineered, beautifully architected product – is a one of a kind product. It is the one and only product that belongs in the highest end of the video market for home cinemas.
---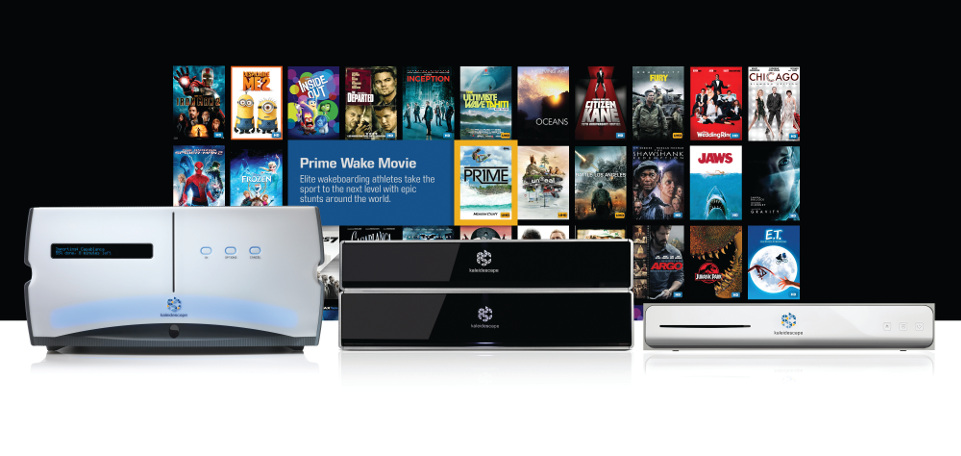 ---
Who is Kaleidescape targeting with the new line?
We have served the home cinema market for well over a decade and we have garnered an incredible reputation – we have a market share that is probably in excess of 60% among the finest home cinemas in the world.
No, we don't serve the bigger, broader market, but our brand has always been an aspirational brand – it is what everybody wishes to have.
What is so great about the Encore line of products is that technology is now making it very feasible for people in the mid market to own a Kaleidescape system. We call this the mass affluent market – people who are driving the BMW 5 Series and the Mercedes C Class.
These people can basically say: 'I am investing several thousand pounds for the finest display device,' whether it be an OLED TV or a beautiful 4K home projector.
What they hunger for is a high quality source that can actually light up those TVs and projectors in a way that gives them that immersive experience. That's Strato.
---
How did you prepare for CEDIA?
When we decided about CEDIA 2015 – a manufacturer has to prepare about a year ahead of time – we set our eyes on this being a tremendous show for us.
We knew that the buzz at the show was going to be all about 4K; everybody at the show is talking about 4K video switchers, 4K displays, 4K this and 4K that…
At the end of the day, you've got to worry about one and only one thing – give me the 4K source – and we own the source.
We know we can build great hardware, but in order for us to be successful, we've also got to have a fantastic working relationship with the content owners.
And the content owners are very picky about licencing 4K content, which is the most pristine form of their intellectual property, for download.
You will see a lot of people doing 4K streaming, which is lossy, but for us to be able to licence content for download onto a hard disk and play back using equipment in the home requires us to satisfy enormous security and content protection requirements. The bar is extremely high.
Not only do we have to jump through hoops to go satisfy those security standards or meet those security requirements, but once we've licenced the content we've got to render it in pristine form.
"No, we don't serve the bigger, broader market, but our brand has always been an aspirational brand – it is what everybody wishes to have"
That's why we've developed the in-house expertise to do the high bit-rate content encoding. And, of course, we had to design and build the hardware to play it at the highest possible quality.
---
Is it true 4K?
I've been talking a lot about video because video is something that is very easy to see – an artefact, a blurry image, a buffering message, annoyances when a movie basically varies in bit rate between 480p and 720p and 1080p and 2160p – you're told it's 4K but it's not true 4K. These things all happen with streaming.
It feels very dissatisfying to a consumer because it's deceptive; when you play back a Blu-ray disc you never worry about if it is really truly a Blu-ray, but with streaming, you never know what you'll get.
The experience with Strato and 4K Ultra HD isn't like that – the quality is always there. It's always spectacular, always true 4K. It doesn't depend on all sorts of factors outside your home and beyond your control.
Consumers are getting annoyed at the fact that there is a huge divergence between the state of the art with display devices and the state of the technology with source devices.
We are not at all focussed on a gazillion people looking for a £39 gadget, we are focussed on the discerning customer.
Strato is built for the finest home cinemas in the world. However, we are very pleased that it is at an affordable price point that makes it a good fit to accompany any 65-inch or greater 4K HDR high dynamic range TV, or a 4K projector.
---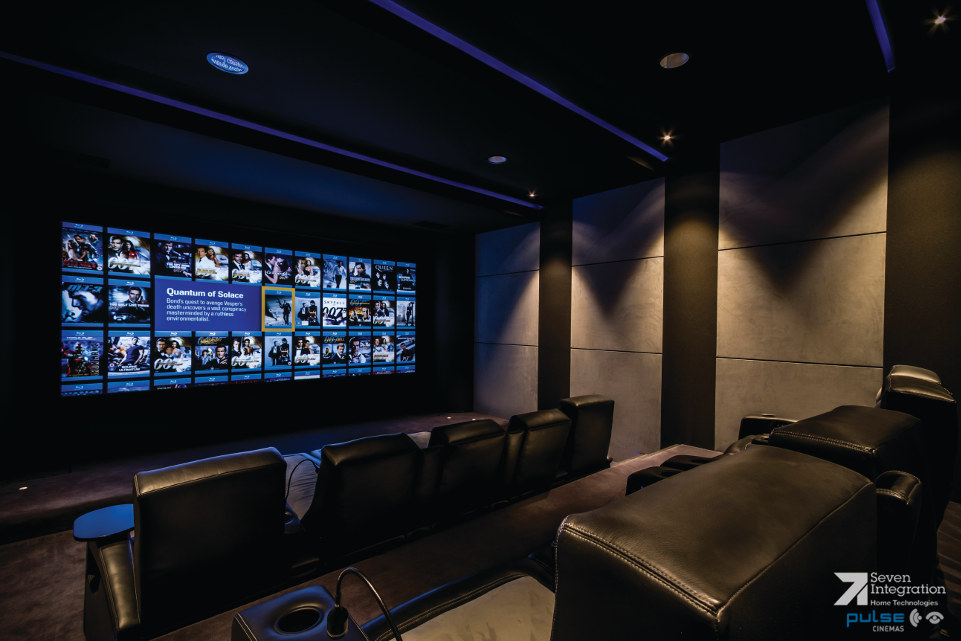 ---
Why did it win the CEDIA Best New Product Award?
"When you play back a Blu-ray disc you never worry about if it is really truly a Blu-ray, but with streaming, you never know what you'll get"
We wanted to launch Strato for the show. Like everything else in life, CEDIA doesn't move its date, we had to adjust our schedules to make it to CEDIA. We worked incredibly hard.
For those people who don't know how many people we are, we are just an 80-person company – most people compare us to the Amazons and Apples of the world, but we're a tiny company.
We are largely technology and engineering driven and we are extremely proud that this brand has become synonymous with home cinema.
We applied for the CEDIA Best New Product Award, knowing very well that our relentless passion and persistence in not compromising on the audio and the video quality would pay off.
And I've been emphasising 'video' a lot, but I must tell you: we care as much about audio as we do about video. Every one of our 4K movies come with lossless multichannel audio and that's very important to us.
The immersive experience is about more than just the image – it's the combination of video and audio and even the subtleties of the control system integration to automatically adjust the screen masking and lighting.
The people who cater to the very finest experiences understand why CEDIA exists worldwide, but a lot of people lose perspective of what makes custom, custom.
Selling a £39 commodity video source device with a £5,000 TV is mismatched – you can't blame the TV, the TV is only as good as the source device.
The way we look at the world is, the weakest link of the chain is about as good as you are going to get and people too often compromise on the video source and the audio source.
We are very pleased that we have something to contribute which is going to make the whole system look and sound great, from your screens to your projector, to your displays, to your audio processor and your speakers.
We want people to say to themselves: 'that was a fantastic time that I spent with my friends and family'.
That's why we love our business, so we are very happy that CEDIA recognises the impact that we bring to the custom install market.
---
Is it available now?
The Encore line is available in territories where the Kaleidescape Movie Store is available – including in the UK now from Pulse Cinemas.
All Encore products are shipping today except Strato, which will begin shipping in early 2016.
Content selection on the Movie Store may differ from country to country based on licensing rights and terms.
We've always had a love for the UK market, largely driven by the cultural similarities with the US and the advancements in the custom install market that is rich in the UK compared to elsewhere in the world.
In fact, the UK has traditionally accounted for a solid 10% of our annual revenue, so we try to keep it on par with our innovations.
---
PUBLISHED ON CE-PRO.EU