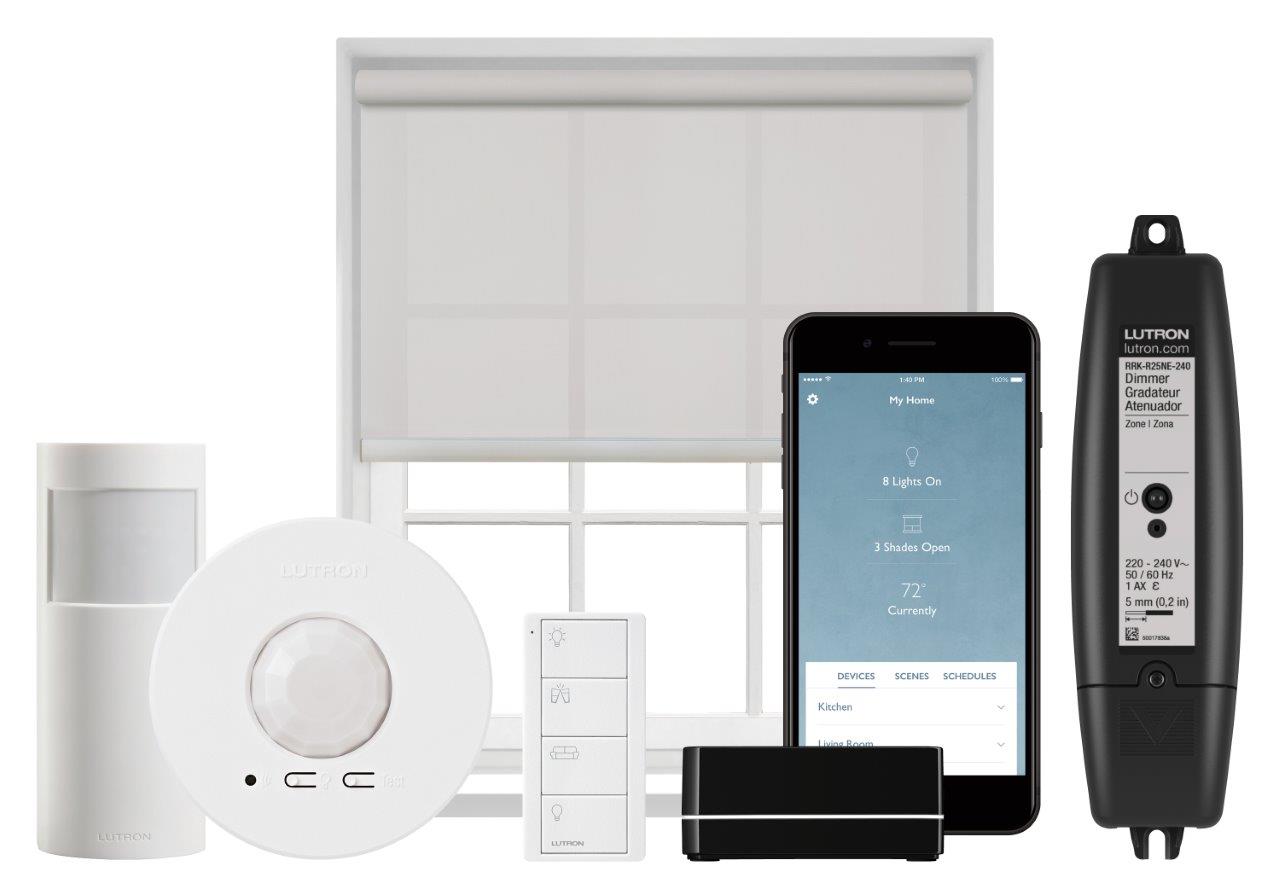 As intelligent lighting continues to gain popularity and add functionality, Pulse Cinemas is excited to present a major training opportunity with the UK's premier intelligent and automated lighting platform, Lutron.
A big part of the Pulse Cinemas family, Lutron made a major addition to its offering recently with the introduction of the RA2 Select family of products, which deliver easy to retrofit and high-functioning products to a wider audience than ever before.
The Lutron and Pulse Cinemas Open Day, showcasing the RA2 Select range, will be held on Tuesday 30th July; look out for your personal invite. If you want to find out more about how you can get involved with the brand, reach out and get in touch directly with someone in our team.
Revolutionary product design
Heading up Lutron sales at Pulse Cinemas, Oliver Deakin-Faux explains, "Lutron's RA2 Select wireless lighting control system is a simple, reliable and affordable way to introduce smart control of lights and motorised window treatments to projects as small as a single circuit or room.
"The quick smartphone- or tablet-based programming interface, allows installers to quickly deploy standard features such as an astronomical timeclock and app control. The system can be integrated with several other industry manufacturers, either via IP, or through cloud connection. The system is so simple to install and control but retains much of the power and functionality that has made Lutron the number one brand in its category."
The RA2 Select platform offers wireless keypads and sensors, in-line dimmers and switches, all of which leverage Lutron's patented 'Clear Connect' wireless technology, generated by very small 'repeater' modules.
For installation, the only wiring needed connects the in-line dimmers and switches. The main repeater (with a range of nine metres), is plugged into a wall socket for power and connected to the home network for integration – simple.
As many as four auxiliary repeaters, (each with the same nine metre range), can be added to extend the system for larger homes and projects.
The Lutron RA2 Select app, available for iOS and Android, delivers all the personalised control users need from a smart device in any location.
Through the same app, installers get all the control and commissioning power needed. Within the app, installers can add each device to the system, pick which room it goes in, give it a name, and then let the app automatically configure the programming. Simple, quick and repeatable.
---
Get involved!
Our open day, which begins at 09:30 and goes through to 17:00, is based around a drop-in format and includes four 30-minute system overview presentations at 10:00, 12:00, 14:00 and 16:00. Outside of those times, Lutron sales managers and Pulse Cinemas' own Lutron experts will be on hand to provide further details on the system, or to work through any projects or plans you would like to bring with you on the day.
All attendees can also enter into a draw at the end of the day for an RA2 Select Starter kit comprising a System Main Repeater, two dimmers, and three Pico wireless remote controls.
The whole team looks forward to welcoming dealers on 30th July and beginning a new journey together into the wonderful and lucrative world of Lutron RA2 Select.