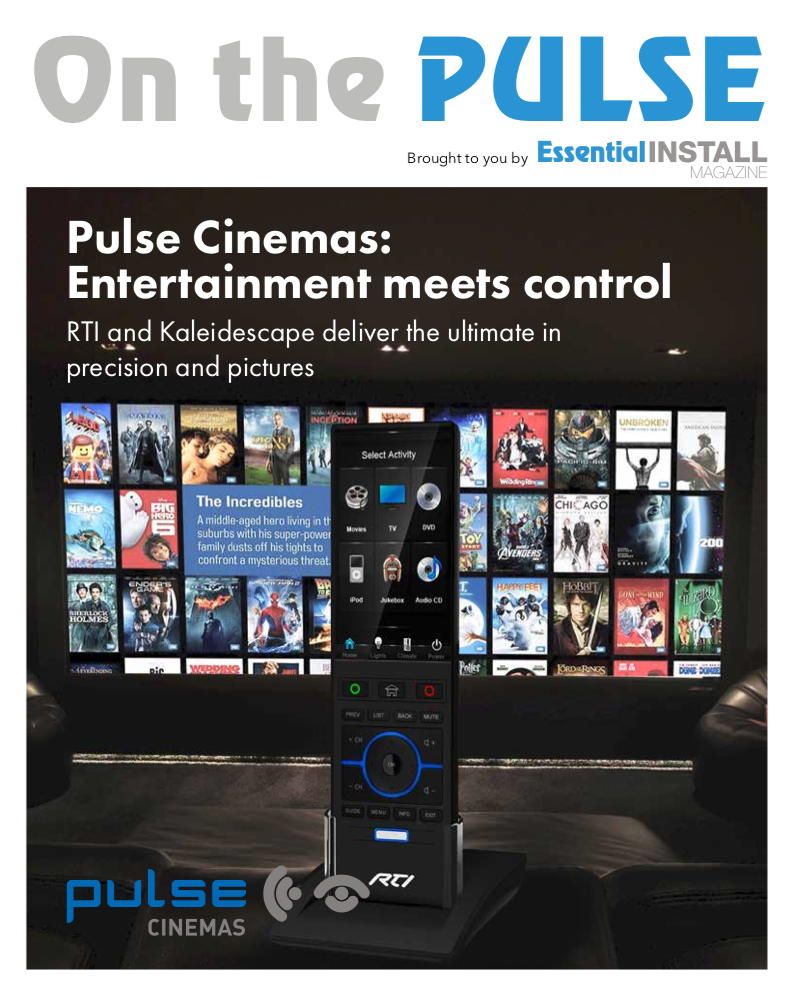 On The Pulse: Download the Latest Issue

Being a value-added distributor in the high-quality AV, automation and home cinema sectors means always being on point to make sure everything we do at Pulse Cinemas is the best it can be.This includes making sure that our installation partners are fully aware of all the services, products, events and support initiatives that we offer.
We do this in a number of ways, communicating with the industry through trade magazines such as Essential Install and attending industry events, as well as holding our own events at company HQ.
A further way we reach out is through our regular 'On The Pulse' newsletter; a multi-platform communication initiative that brings the whole industry fully up to speed with everything the company is doing now or in the future.
This month is a special edition as we have just completed an enhanced version of On The Pulse, which has been produced in partnership with Essential Install and has been sent out in printed form with their August issue, look out for that coming through very soon.
If you can't wait that long and want to get all the information on everything that is happening right now, you can download a digital version of this expanded On The Pulse right here. In this issue you can find out how to showcase your Kaleidescape installs and cinema rooms through Pulse Cinemas, get the lowdown on the Pulse Cinemas Book, which profiles the company and its installation partners and get news on our fantastic dealer Golf Day which happens later this year.
You will also find news on our enhanced dealer portal contained within the Pulse Cinemas website, our presence at ISE 2020, along with a wealth of additional exciting news.
Download your copy now and treat yourself to a totally Pulse Cinemas update!