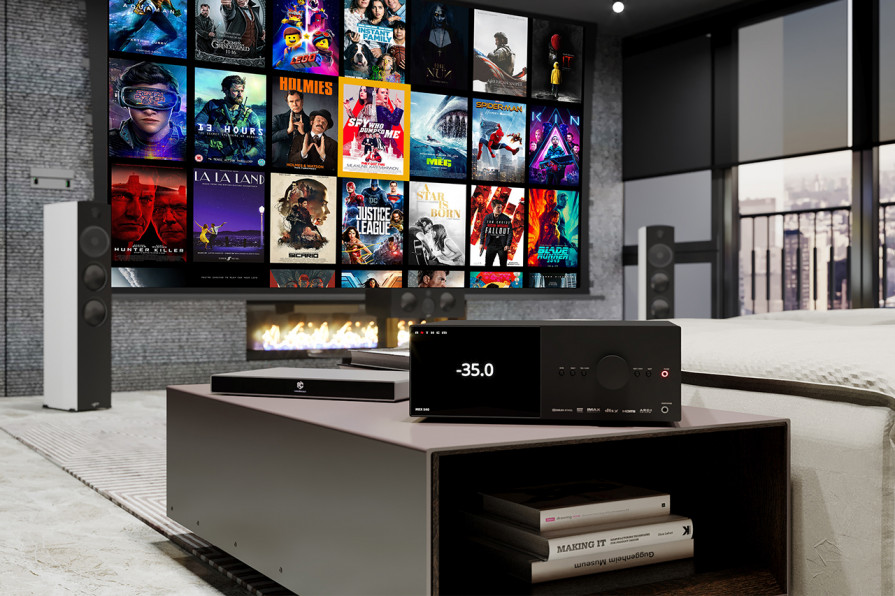 We are blessed with brands at Pulse Cinemas that are not just great at making high-performance AV systems, but are also great communicators. What followers are the highlights of a recent communication from John Soden, Vice President International Sales for the Paradigm, Anthem and Martin Logan brands, bringing everyone up to speed on what has been an eventful recent period and also supplying details of future plans.
Looking back over the past 18 months, supply chain issues remained a significant challenge for our industry due to the global pandemic, shortages of parts, logistic difficulties and spiralling material costs. And while PML has fared much better than many manufacturers, as we look ahead to the next 18 months, we anticipate even greater struggles with these ongoing issues.
Our global distribution model has shifted significantly because of this. As manufacturers, we are here to help you adapt and change the way you currently do business to ensure you maximize market share in your country. Just in time (JIT) shipping is a thing of the past unless you are willing to pay exorbitant air freight costs. Also, counting on your supplier to have stock of all models at all times is not possible. We are handcuffed at every step from parts procurement, to container space on ships, to weeks-long line-ups at the port to unload vessels. All of this adds up to significant delays on an ongoing basis. Remember, those with stock will win! Considering all of these challenges, we reflect at the end of our financial year in a very positive light, as we are pleased to announce that we achieved our best ever year for International Sales. New products like MRX, Founder, and strategic changes in distribution were significant factors for this growth.
PML Sound International would also like to make a special mention of our UK distributor Pulse Cinemas UK. Considering the challenging events of the past 12 months that are far from over, their hard work, dedication and professionalism towards our brands have superseded our highest expectations. This growth would also not have been possible without their dealers demonstrating to customers the performance that is achievable with Paradigm and Anthem and our CI partners being confident in our brands to make them the default choice when specifying projects both large and small. As a family owned company, and speaking on behalf of Scott and John Bagby, we thank you for all the support, it means the world to us.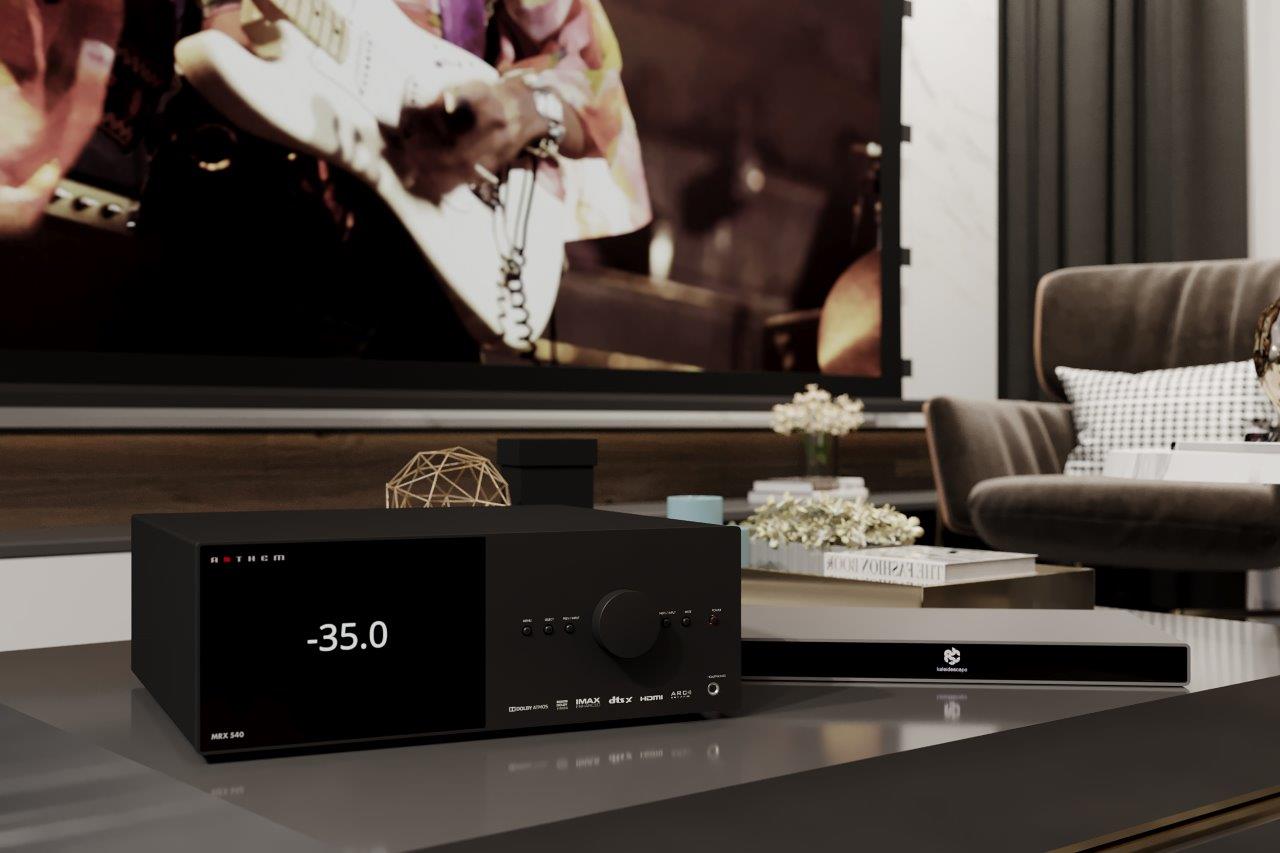 Sales Update
MRX / AVM Production
We have seen unprecedented demand for the new Anthem MRX and AVM series. The products have been extremely well received by both press, dealers and consumers. Production to meet the huge demand has and will continue to be challenging for the foreseeable future due to part shortages affecting all brands in this segment.
Our purchasing team have been working around the clock to obtain as many parts as possible. Whilst our competitors continue to struggle, we have been able to build and supply so far thousands of units worldwide.
We do expect the situation to improve over the coming months and will continue to keep you fully informed of future production. The development of the 8K Upgrade board is going well. We are continuing to internally beta test our solution with planned production early Q1 2022. We can confirm that the AVM90 will now launch with the 8K board.
Paradigm Founder Series Inventory
Our original intention was to be in a more positive stock position at this time. However strong demand in North America and supply shortages to critical components has caused a backlog.
ROW markets that are now starting to receive stock are reporting very positive market feedback and already reordering, which will cause additional strain on production. We have already shipped separate containers with Founder series to our global hubs and staging another, which will depart soon.
We would strongly advise to work with your Account Manager to provide a forecast of your requirements and ensure a back order is placed. This will assist with our production schedule and ensure we load the containers as accurately as possible.
Paradigm Premier Espresso MK.2
We are expecting stock of the new mk2 Espresso finish in December. We have a limited quantity left of the existing finish; we would advise you to take advantage of the remaining stock to balance your inventory to ensure multi-channel packages can be provided.
New Product Update and recent releases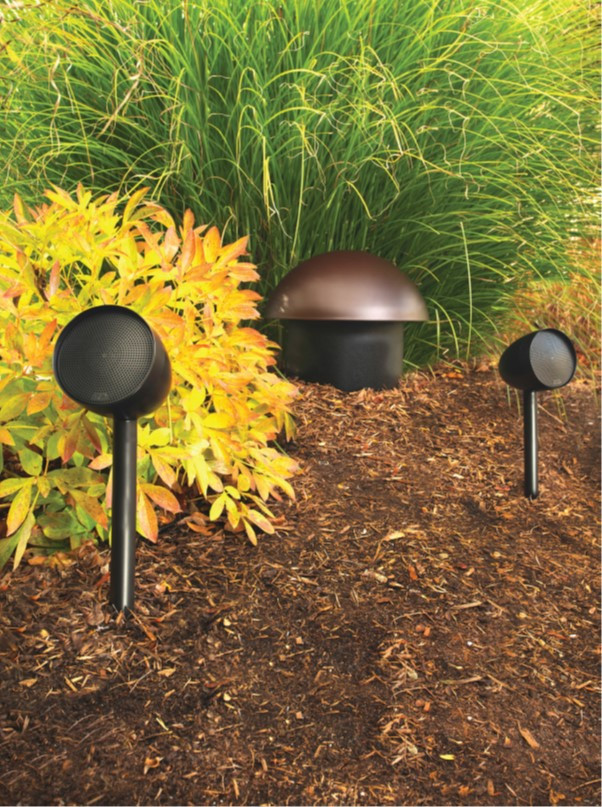 Garden Oasis
Performance outdoor sound is easy to achieve with the Garden Oasis Essentials Outdoor System, an all-in-one package with 8 speakers and ground stakes, in-ground subwoofer and waterproof wire connectors for easy installation in outdoor spaces. Even coverage means you can enjoy music at comfortable levels without any hotspots or dead zones, all without disturbing the neighbours in the process.
Outdoor Living Foundation 8.1 System
The Outdoor Living Foundation System is the perfect way to add crystal clear audio to your outdoor entertainment space. The system consists of 8 satellite speakers and 1 in-ground subwoofer that are designed to evenly distribute sound in your outdoor space, giving you maximum coverage. The system all but disappears in your landscaping and can be easily powered by a typical stereo amplifier. Its all-weather construction means you can enjoy many years of maintenance free entertainment, any time of year. Simple setup. Stealth appearance. Incredible sound.
End of life Update: Prestige Subwoofers
You have recently seen the news about the discontinuation of our Prestige 1000SW and 2000SW subwoofers. There is very limited stock of 230v remaining, if you require stock to complete any projects, please place your order as a matter of urgency.
What are we working on?
As we continue to see an increase globally for CI products. Feedback has been received by key partners and distributors on the additional products you would like to see from Paradigm and Anthem in the future. For those that requested a more powerful and exceptionally sounding in-wall subwoofer. We are pleased to announce a solution will soon be ready under the Paradigm brand, and it is expected to be available before the end of the year. Stay tuned for more information!
Recent Reviews
Founder Series 100F
Hi-Fi News (UK)
"Top passive floor-stander in Paradigm's new Founder series is keenly, but not ambitiously priced. A high-end bargain? "
Paul Miller, Mark Craven. Full Review here.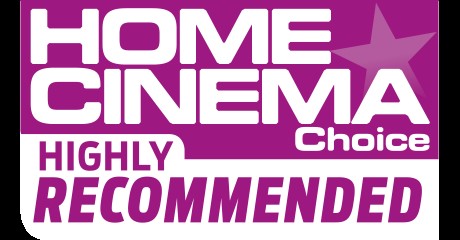 Founder Series 40B
Home Cinema Choice (UK)
"The Founder Series is the first new range of speakers released by Canadian corp Paradigm since founder Scott Bagby returned in 2019 – which explains the name. Bagby, who launched the brand in 1982, sold his majority stake in 2005 and left in 2009, but has now reacquired full ownership of Paradigm and sister brand Anthem. And he's back with a bang. "
Steve Withers.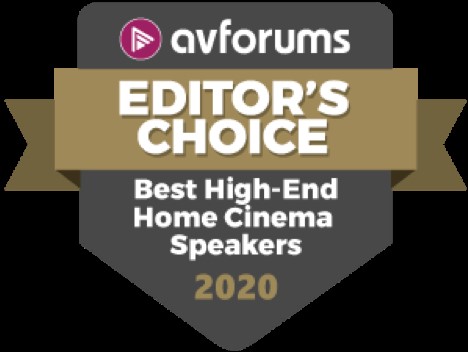 Anthem AVM70
AVForums (UK)
"The Anthem AVM 70 AV processor sports an attractive new design, a useful web-based interface, and incredibly immersive 15.2-channel decoding. The performance with Dolby Atmos, DTS:X and IMAX Enhanced is a revelation, in part thanks to Anthem's excellent ARC Genesis room correction. There's no HDMI 2.1 support, although an upgrade is in the works, and there's no Auro-3D decoding, which is hardly a great loss these days but, otherwise, this is a very accomplished AVR processor that's sure to please fans of object-based audio." Steve Withers. Full review here.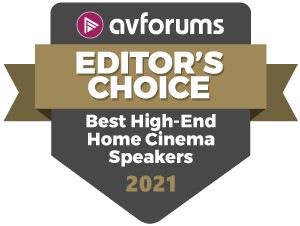 The Paradigm Founder Series was also named as 'Best High-End Home Cinema Speakers' by AV Forums in its round-up of the best products of 2021 in its Editor's Choice Awards. Full details here.