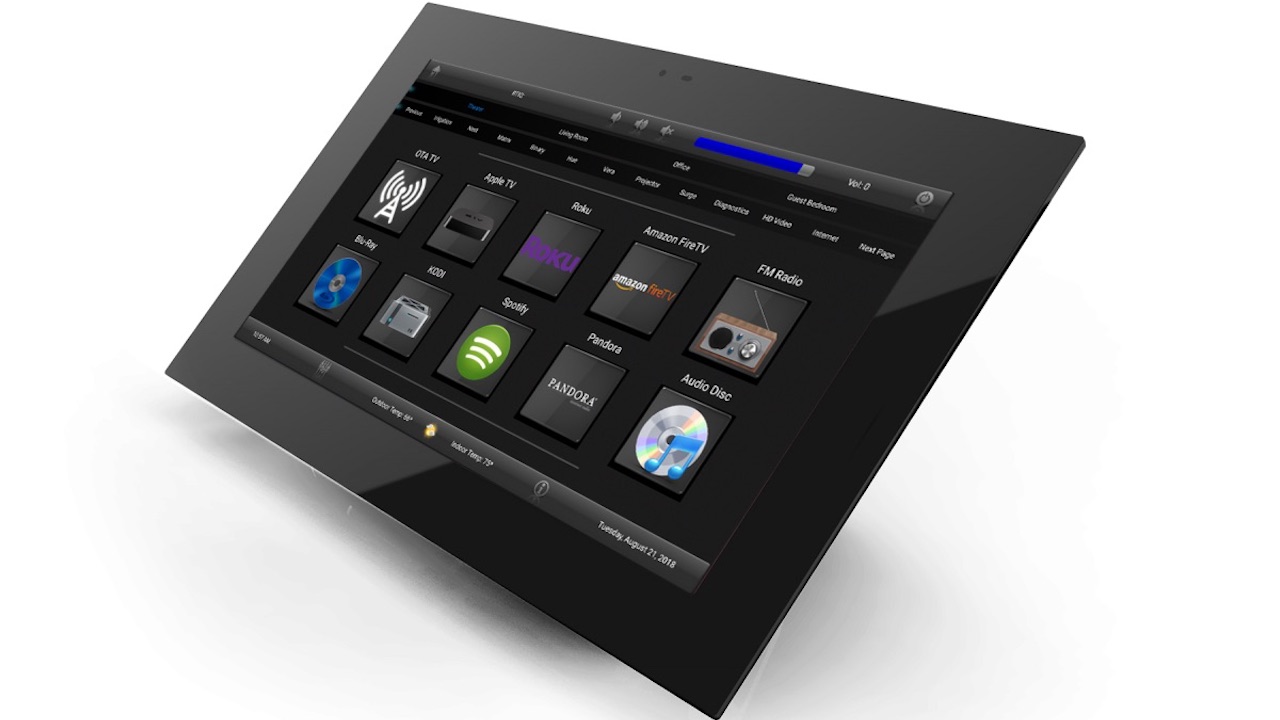 Russell Hughes, Technical Sales Support Manager and Kapes Patel Technical Director, discuss the benefits of working with the RTI automation platform as the system evolves to deliver increased customisation, flexibility and power.
Kapes enthuses, "RTI is a very open system stuffed full of personalisation opportunities. Installers can create comprehensive systems tailored exactly to the customer's needs at a very competitive price. Pound for pound, we believe it's the best automation platform available, and that's why we made the move to bring it into the Pulse Cinemas family."
Russell adds, "As Kapes says, it's really easy to create truly bespoke interfaces for the customer. With other systems it's either not possible to do this, or if it is, you must pay a premium for the privilege. People are used to being able to interact with interfaces that are unique to them because of the smart phones and tablets they use every day, an automation system needs to be able to deliver this type of experience too."
Another plus highlighted by the team is the ability to write drivers for the RTI platform making system expansion and compatibility a really strong aspect of the brand.
Kapes explains, "It's much easier to write a driver for RTI than say a system like Control4. Also, if a driver is certified, it automatically has send and receive communication built-in, so you can get very creative with control options and what the user sees within the UI."
Russell adds some detail, "Take the driver for Sky Q for example. Because of the two-way comms, you can tell within RTI if the Sky box is on or not. Even if the Sky Q box is off, it will still output the channel it was on before being turned off, so in some systems you can't tell if it's on or not, leading to frustration and confusion, not so with RTI."
Both Kapes and Russell also agree that the RTI driver for the Kaleidescape systems is an absolute belter, being a key player in functionalities, such as adjustable screen masking automatically setting itself to the correct format for the content being played.
As well as for the home, Kapes and Russell point out that RTI is a strong system for commercial projects like hotels or business environments if those are areas you operate it. Again, the level of customisation is a strong fit for this market, as is the price point.
Kapes argues, "A product like the KX3 in-wall controller comes into play here. It's a hybrid device that combines the functionality of an in-wall touch-panel with a built-in control processor. The result is a product that offers control simplicity and power in one low-cost unit."
The KX3 offers a 3.5in high-resolution colour screen as well as its two-way feedback for enhanced control and video intercom capabilities.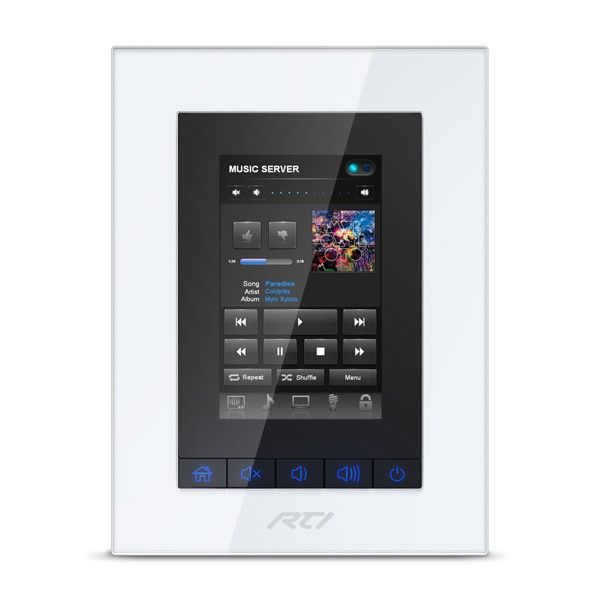 Five Hard Buttons offer quick access to the most popular control options without the need to navigate through the graphical interface on the touch-panel. These buttons can be customised with graphics or text. The unit also delivers convenient and reliable control with status feedback from controlled devices such as on/off or arm/disarm status, dimming value of lights, playlists, available stations.
Standard wireless Zigbee connection is also included for bidirectional control communication with RTI remotes, so extra Zigbree modules are not needed, avoiding the dreaded wall-acne that customers and designers hate so much. The astronomical clock allows further timed events to occur.
Russell explains, "In the home, the KX3 is particularly useful in larger properties if you need control of a zone that is either a long way from the main system or is isolated in some other way, with all the power in one small product, it's a really handy part of the line-up."
Check out all the details of this featured packed item right here.
Power and flexibility
Other Control options highlighted by the team include the powerful KA8 and KA11 touch-panels. Both are designed to deliver simple, intuitive control of the entertainment, environment and security systems in residential or commercial settings.
These attractively designed touch-panels feature a fully customisable LCD screen (8in and 11.6in respectively) with integrated capacitive functionality for swiping swiftly and intuitively through pages. Handily both are programmable in landscape or portrait mode and come equipped with sensors to automatically wake the unit and adjust the screen brightness as a user approaches.
Installation is easy using the included wall bracket or an accessory stand available for table-top installations. Only one Ethernet connected Cat-5/6 cable is required to power the unit and enable control via the RTI ecosystem. Like the smaller KX3, the touch-panels provide status feedback from controlled devices.
These stations also provide a handy information point to check the weather, view video from cameras or perform remote programming updates through a standard 10/100 BaseT network connection. These options can also be powered via a PoE network switch or injector and have an ambient light sensor so the right level of brightness for the screen is set automatically.
Russell explains, "With its android abilities, the KA11 also offers the option to become an access control point via the built-in video intercom. There will also a firmware update to add the ability to use this unit as an intercom later this year, so that customers can communicate around larger properties."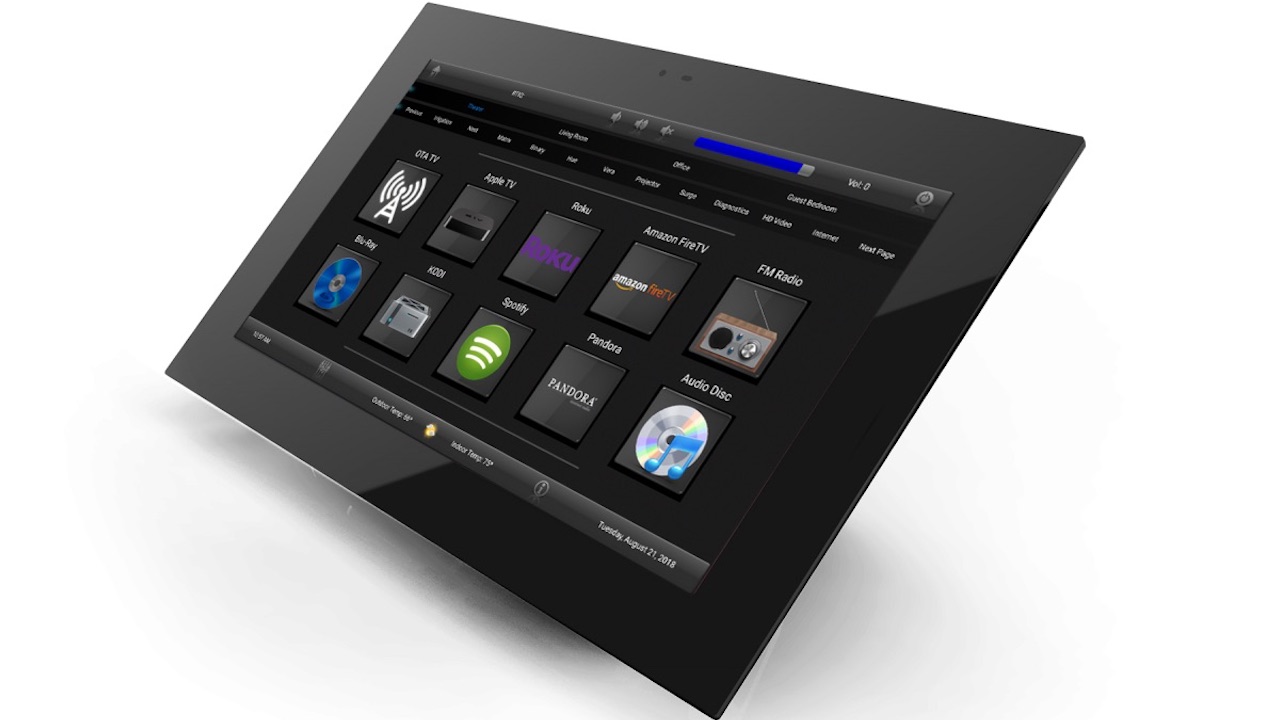 Kapes adds, "The customisation available within RTI is particularly strong with these larger screen controllers. Not only can you offer an interface completely unique to the home, but it's a strong tool when keeping interiors professionals happy. The screens are very sleek but can also be programmed to match a particular colour scheme or look and become much more just another part of the home."
Another product highlighted by the team is the TX4 remote. RTI has worked really hard to bring the best of both worlds to this controller as it apes the control interfaces and buttons customers would be used to on say a Sky controller, but adds the enhanced control from a dedicated automation remote.
Russell says, "It feels really nice in the hand, it's the right weight, its tactile, it makes you want to use it and touch it. Quite a few makers have tried to go down this route, but we feel RTI's efforts here put it right out in front."
Kapes adds, "Again the theme with RTI is customisation. This product offers the hard-button, touch-screen combo that is very popular, but the touch-screen element offers customisation, taking this powerful remote up a notch."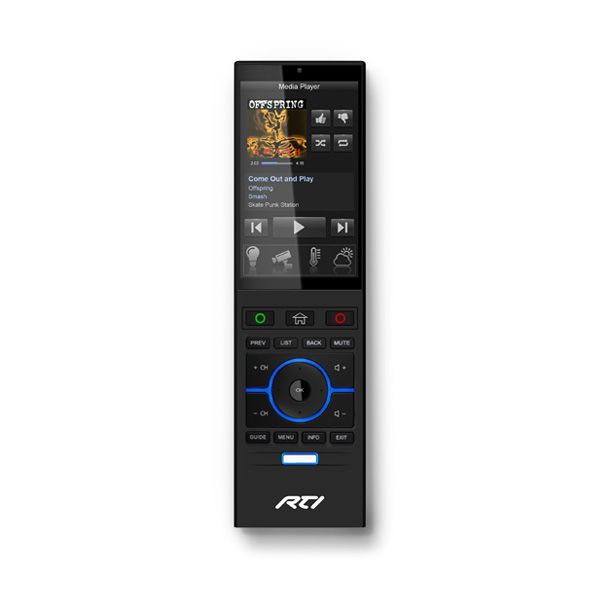 Like its larger siblings, the TX4 offers status feedback from controlled devices and the ability to check the weather forecast, view video from cameras and you can perform remote programming updates through a standard 2.4 GHz WiFi 802.11b/g/n connection.
Standard wireless Zigbee IEEE802.15.4 connection for bidirectional control communication with RTI processors is also included as is wireless unidirectional RF communication on the 433 MHz band for control communication with RTI processors.
The unit also offers 20 hard buttons for fast access to the most used control functions. A handy accelerometer wakes the screen up as soon as it is picked up and the grip sensors keep the remote awake whilst in use. One charge lasts between 5 to 7 days and charging happens conveniently with the included cradle.
More power!
Kapes points out, "An important point to remember is that in the past RTI was seen by some as a platform for smaller systems or single rooms, lacking the processing power of its rivals. We are keen to underline that this is very much no longer the case. The system is capable of delivering control to even the largest homes as well as offering strong performance in the commercial sector."
Russell agrees, "Products like the XP-8v control processor take the brand to the next level in terms of power, handling anything larger projects can throw at it. This is the third generation of the popular XP-8v line and brings into play more processing power, larger memory and an HDMI output for an OSD (on-screen-display) interface."
The XP-8v offers real time/multitasking, strong expandability and of course is compatible with any RTI controller or app. With all the wired and wireless control you would expect from a unit such as this, the XP-8v delivers the grunt you need for larger more challenging projects.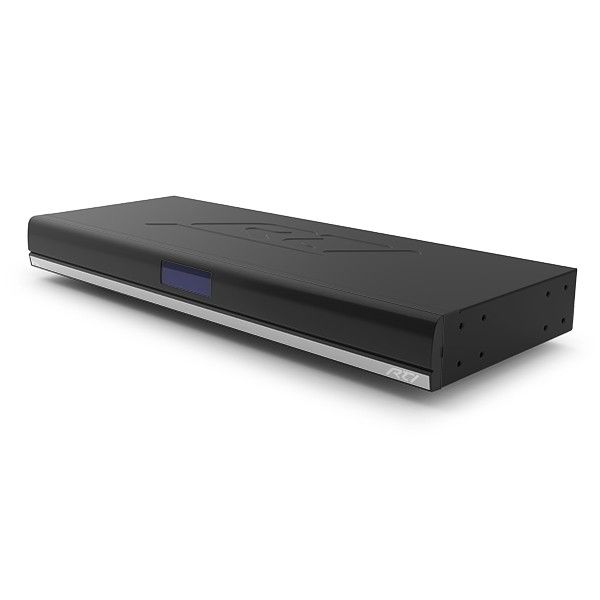 In-house training
Another important point underlined by the team is that all RTI training is now taking place in house at Pulse Cinemas HQ. The plan is to put on the two-day introduction to the system once per month. At the end of this course, attendees will be able to programme a four zone RTI system and create customisable interfaces.
As for the intermediate and advanced courses, which delve deeper into the system's abilities, these will be hosted as and when demand is there. Kapes and Russell also point out that RTI has a very strong on-line presence via the RTIXCEL Training Program which offers a range of options designed to give installers the resources needed to introduce themselves to the system as well as lots of other useful content which focuses on specific aspects of the system.
So, there you have it, a control system truly fit for the 21st century that offers all the power, control and price point you could want. Get in touch and find out how you can begin your RTI journey with Pulse Cinemas.