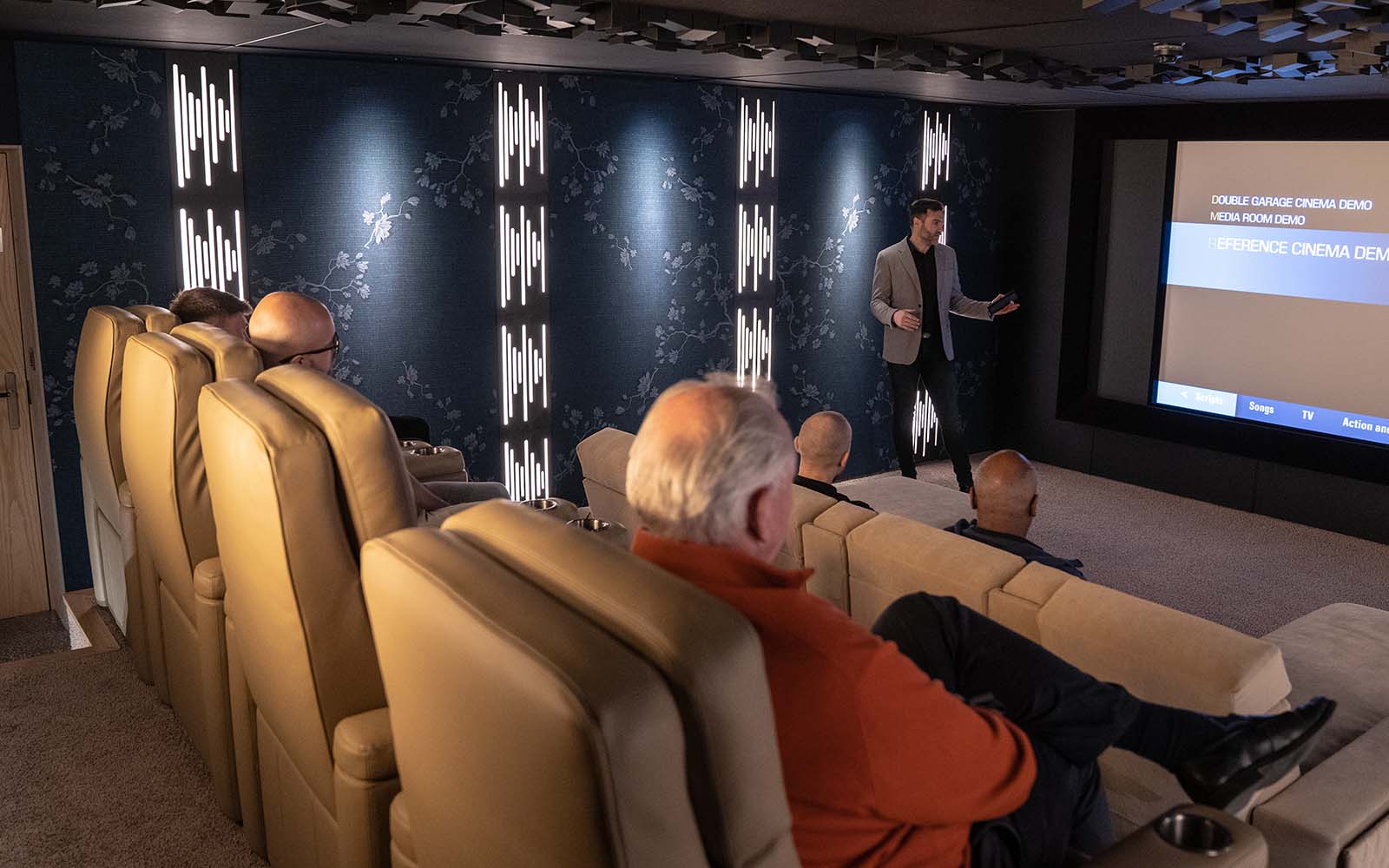 Visitors blown away with the quality of sound at Pulse Cinemas
Recently, Alcons Audio teamed-up with a new Pro-Ribbon partner, the high-end UK home cinema companyPulse Cinemas. Shortly after the signed agreement, Pulse Cinema built a professional demo room in Stansted, Essex to bring its industry-leading pro-ribbon audio systems to British home cinema aficionados. With an event of five Open Days in March and April, it was the first staging of Alcons Audio in the new Pulse Cinemas showroom.
Home Cinema fans in de UK can now experience the great sound of Alcons CRMS-series in a perfect Home Cinema demo setting. The Cinema Reference Monitor Systems offer the most natural 1:1 sound reproduction possible, with outstanding audio quality and a unique digital dynamics capability. The fully matched screen and surround systems, with identical MF/HF transducer components bring a very uniform sound stage, specifically in immersive surround environments.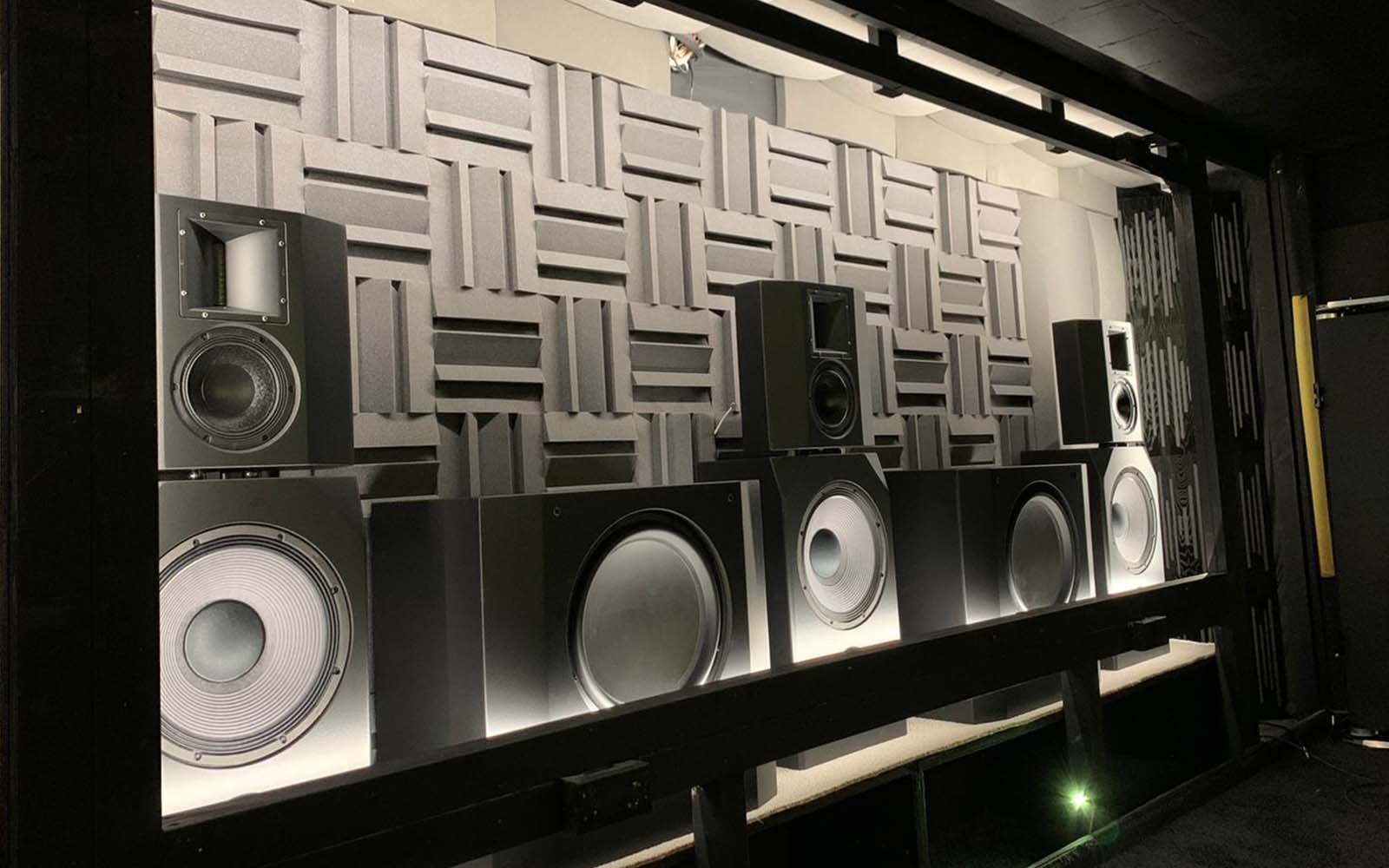 The kit in the Pulse Cinema has a 13.4.10 layout and is composed with the following Alcons products:
· LCR: 3 x CRMS-MKII, 3-way screen system, Featuring a vented 15" for LF, an 8" for MF and the patented RBN401 4" pro-ribbon driver for HF.
· Front Wide channels: 2 x CRMS-SRHV 2-way immersive surround sound system. Featuring an 8" for MF and the patented RBN401 4" pro-ribbon driver for HF.
· Base Layer surround channels: 8 x CRMSC-SRIW/120 2-way immersive surround sound system. Featuring an 6.5" for MF and the patented RBN202 2" pro-ribbon driver for HF.
· Height Layer surround channels: 10 x CRMSC-SRIW/120.
· Front subwoofer channels: 2 x CRMS-LFE18 large-format extreme-excursion 18" reference subwoofer system.
· Rear subwoofer channels: 2 x CRMS-LFE18sl slim-sized extreme-excursion 18" reference subwoofer system.
Experience sound as it was intended
Visitors of the Open Day start with a demonstration of a new and exclusive Virtual Reality Cinema Creator experience. The exclusive software package takes customers and installers along in the design process of a home cinema. In this way they not only get the look and feel of the space, but also learn how it works.
Visitors can move through a completely three-dimensional space and thereby understand why screen size and distance from the seats are so important. They can fine-tune the cinema in real time to their specific requirements.
To understand why acoustics are so important in home cinema, the system also shows how audio behaves in a particular room. The user can 'see' the standing waves and other audio phenomenon here with this software.
The virtual viewing and listening is followed by the experience in the real reference Cinema, where Pulse Cinemas has acquired the performance of the very best commercial cinema with Alcons Audio. The unique internal Sentinel10 intelligent amplifiers and The Cinema Reference Monitor Systems allow the audio in this room to reach new levels of precision and power, but it is never mechanical.
"The visitor gets a truly unique musical experience, as the makers of the music intended,' says Kapes Patel, technical director of Pulse Cinema.
Phenomenal response
"We have had a phenomenal response so far from the 3 events we have had," says Simon Gibbs, technical sales director. He is very happy with the number of visitors to the Open Days. The dealers had a lot of great comments about their experience in the well-designed demo room.
"After experiencing this at Pulse I have to say this was amazing. I was totally blown away," says Kieran McGuire, managing director at 1 Install, one of the visitors.
In the upcoming two events he expects a visit of some big companies in the industry. If they are as enthusiastic as the earlier visitors, it will be a great boost for the brand Alcons Audio.
Visits to this trade only showroom always need to be booked via appointment.
More information on https://www.alconsaudio.com/pulse-cinemas-opens-alcons-home-cinema-experience-in-uk/