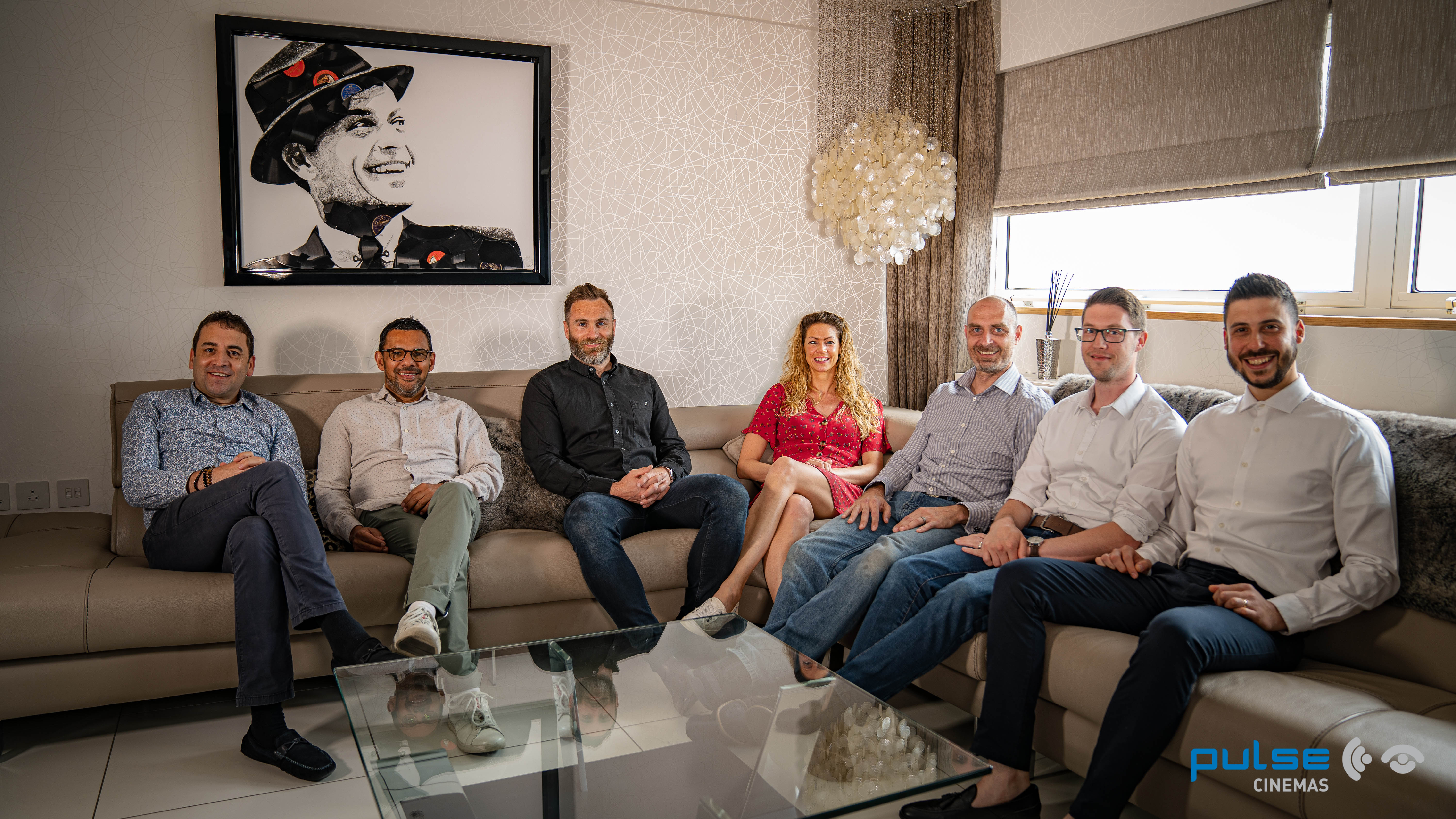 Pulse Cinemas recently welcomed EI to company HQ for a full catch-up interview. The article has now been updated with additional information on new team members, a full suite of demonstration facilities fully open for business and new initiatives to support and promote Pulse Cinemas dealers. Read on..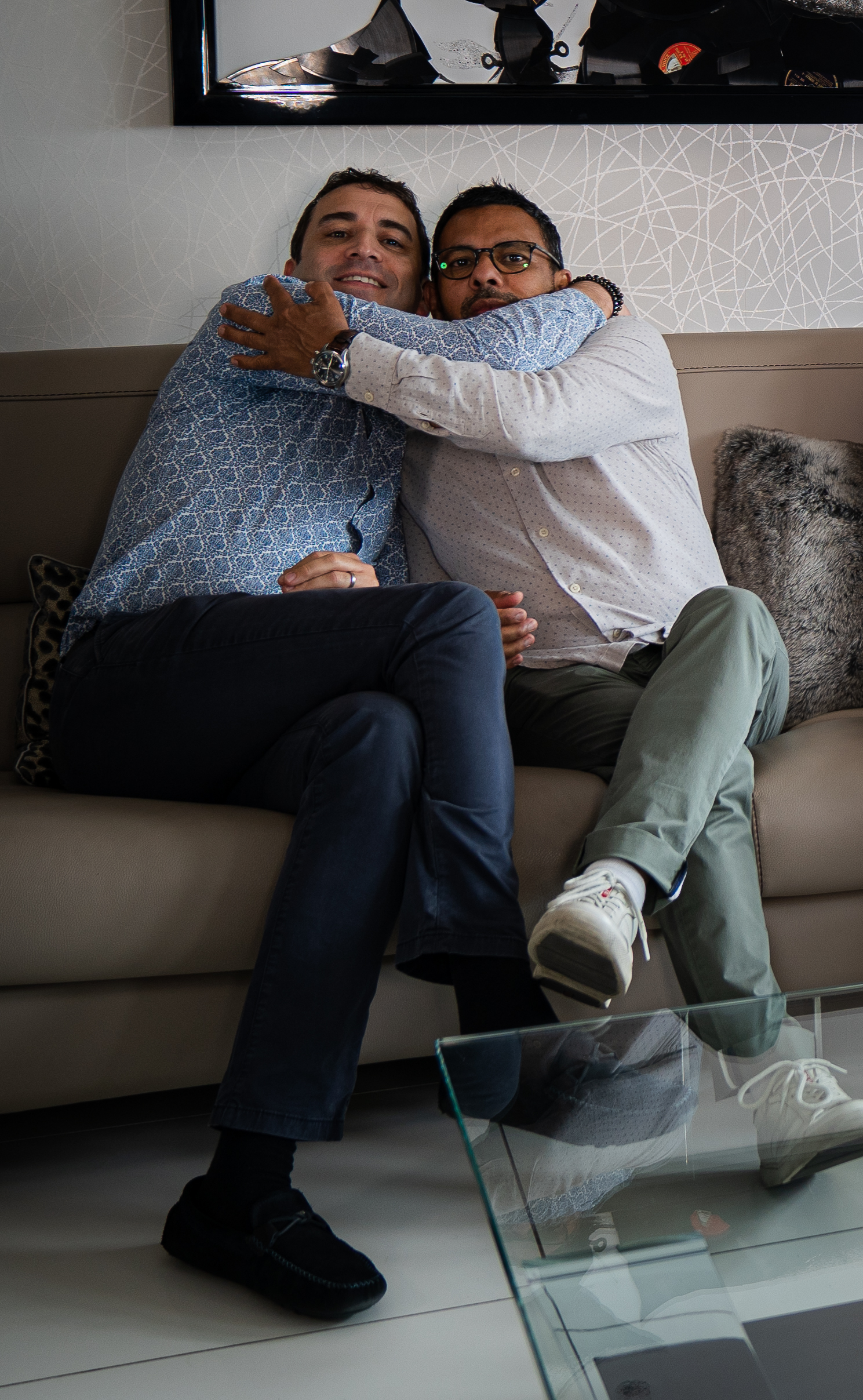 Mike and Kapes have now been partners for almost 20 years - one of the most enduring and successful partnerships in the industry. This experienced duo have driven the company forward to where it is today, focusing on their clearly defined roles and forever searching for new products and brands to offer, also identifying new ways to support and promote their installation partners.
Mike says, "After what has been an unpredictable year where decisions had to be made to protect our company; we are delighted to announce that we are now back in a position to re-employ and add additional staff to our already impressive team. Whilst the country was in lockdown; resulting in our showrooms being closed, our sales staff only being able to use our social media and phone/video calls to communicate with our dealers, we used this time to massively improve the infrastructure of our company and look for ways to streamline the efficiency of every department and process."
Mike explains, "Whilst still under full lock-down we began by adding a brand-new barcoding system, CRM and a full ecommerce shopping cart for dealers to purchase with ease on-line. This more technologically advanced approach frees our own staff up to perform other important tasks and spend more quality time with customers. The purchasing experience for our dealers has also been totally transformed, moving from a more 'analogue' approach to a fully modern, computerised, experience that saves time and makes the whole process far more slick. The ecommerce facility also allows dealers to search for stock, see what is available, look at pricing and even their own credit status within the system. With less time spent on ordering, more time can be spent having those conversations with our team that takes projects to the next level!"
World-Class Demo Facilities Open!
Since moving to its facility in 2011, Pulse Cinemas has been known for providing dealers with impressive demonstration facilities. The space has evolved over the years to offer three separate cinema experiences, the Reference Cinema, the Apartment Cinema and the Media Room, as well as smart home demonstration spaces contained in the reception, lounge areas and the training room. In the last few months all the main cinema demonstration areas have been overhauled. All of these spaces are open for visits, get in touch with the company and make your appointment today.
Arming yourself with the very latest knowledge of just where we can take system performance will take your potential business opportunities and confidence to a new level. Kapes explains, "Our Reference Cinema space in particular has performance that is out of this world. There are a few things to finish on this area cosmetically, but it is still well worth the trip to witness the audio and video performance on offer which is fully up and running created by a killer combination of Alcons Audio, StormAudio and SIM2."
Kapes enthuses, "We were determined to up our game and have undeniably the best home cinema demonstration space in the UK and one of the best available anywhere full stop. The Reference cinema now offers the killer combination of StormAudio's MK2 processing with Alcons Audio speakers, a proven partnership that is going to blow people away when they experience them together.
"The Reference cinema also features the SIM2 HDR Dual System. If you have been waiting to see just what HDR can bring to cutting edge cinema, you must see this system in operation. Specifically designed to get the best from HDR, it's just the most impressive image we have seen, ever. The Reference cinema also enjoys sumptuous new comfort from Fortress Seating and a new Screen Research set up."
Kapes continues, "The Apartment cinema has always been about showing what can be achieved in a compact space and it does that even more effectively now featuring Sim2's Domino 4 projector, a Screen Research 100in E-Mask screen and a Kaleidescape Strato 4K all presented via Anthem processing and amplification partnering Paradigm speakers. This room also houses the brand new Pulse Simulations concept, the last word in domestic driving simulation experiences. This completely turnkey solution uses D-Box technology to simulate g-force and give a very authentic performance. Book a test drive and see if you can set a record lap time!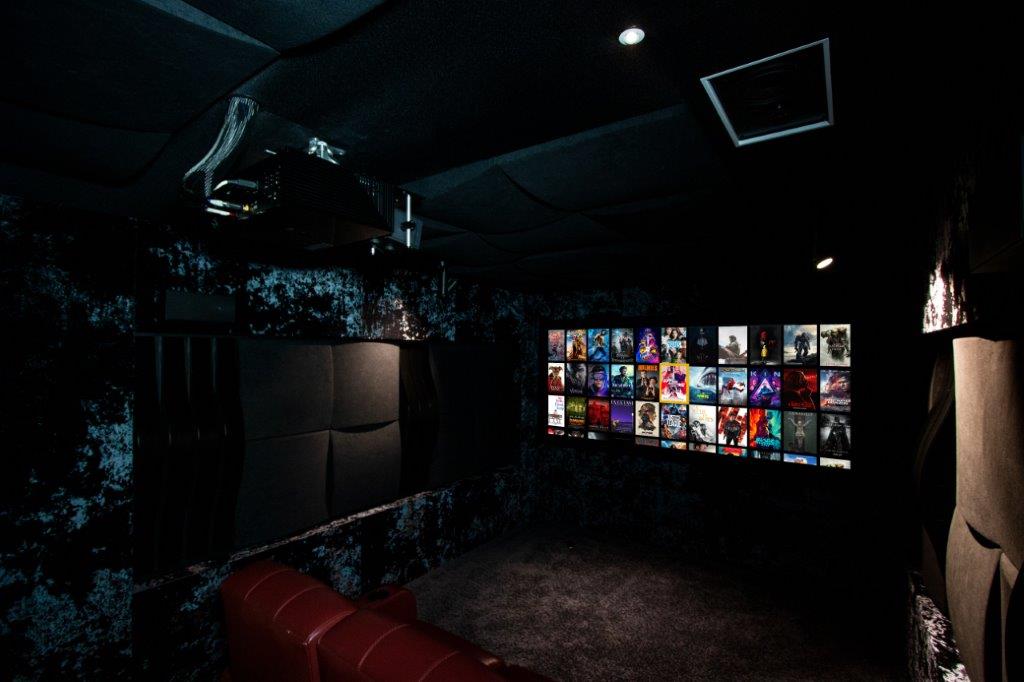 "Upstairs in the Media Room, we show what can be done when high-performance hidden cinema systems meet cutting edge interior design. People are always impressed with how we combine technology with furnishings in this space. Tuned and updated, it's better than ever. Book your date to come and see us as soon as you can." This room now features Sim2's Crystal Super Hybrid Laser 4K projector and a Screen Research 110in Décor screen with Lateral Masking. The integrated home cinema in this space features Screen Research with Décor Mask, Sim2 XTV, Anthem MRX740 processor and Paradigm speaker packages. A Kaleidescape system is also in place and the whole room is controlled with RTI.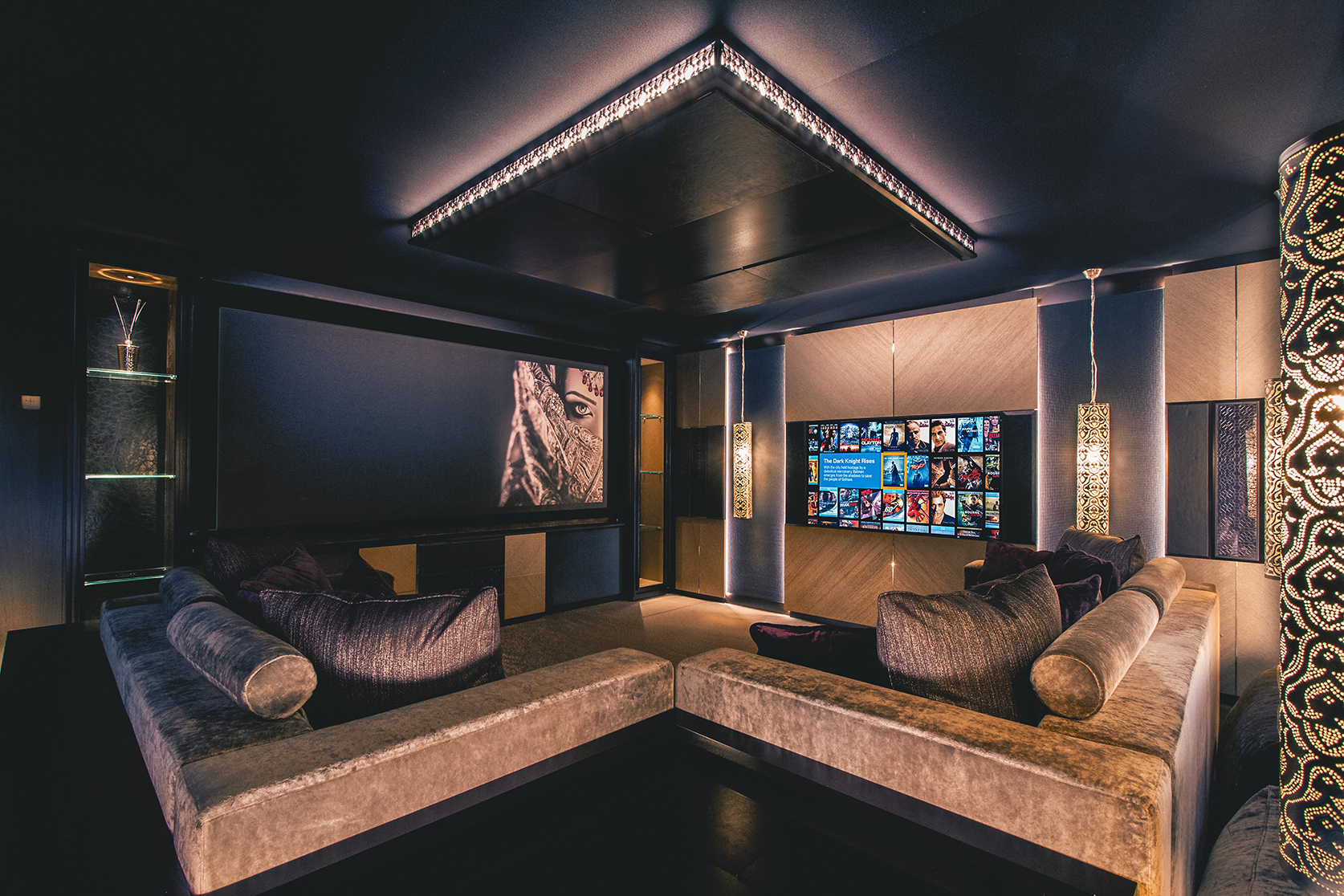 Demonstration spaces off site has been part of the Pulse Cinemas offering for some years now. The very latest initiative here takes the concept to a new level, with a fully integrated home cinema system contained in the prestigious surroundings of Minotti London, a luxurious furniture showroom in central London.
Mike explains, "A part of the Pulse Cinemas approach has always been to work with other companies and brands with similar standards of care and aligned customer groups to ourselves. Minotti is a great example of this, a family run firm that produces some of the most classic and timeless furniture designs you will ever see, packed full of Italian knowhow and flare. Minotti London is the company's UK showroom and we are delighted to partner with them to produce a space where installers and their customers can experience just how well home cinema fits into the best home interiors available."
The integrated home cinema in this space features Screen Research with Décor Mask, Sim2 XTV, Anthem MRX740 processor and Paradigm speaker packages. A Kaleidescape system is also in place and the whole room is controlled with RTI.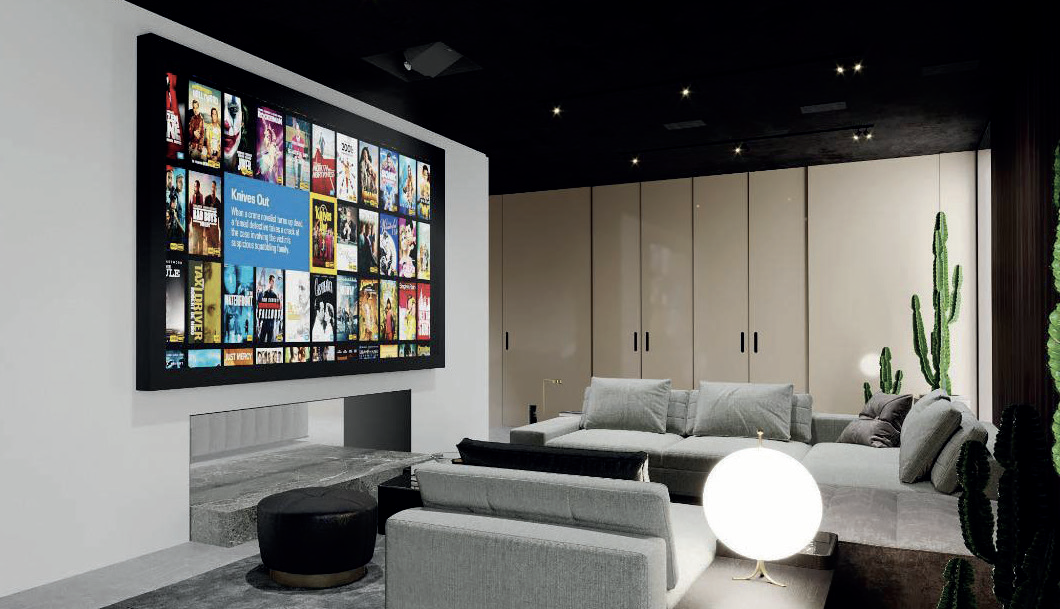 Pulse Cinemas offers increased support for the entire UK
More exciting news as the company expands its sales power with the addition of three new team members. One of the new Positions created includes that of Sales Administrator, allowing the team to spend more time proactively supporting their network of dealer/installers with demonstrations or on-site visits if needed. Felicity Miller is taking up this role and will be a vital part of the Pulse Cinemas support system.
The other two positions are a Northern Account Manager and Southern Account Manager. An announcement on the Southern position will be made soon, but Pulse is delighted to announce that experienced AV professional Corey Hall will be joining Pulse Cinemas to offer full sales support to the North of the UK and Scotland as he takes up the role of Northern Account Manager.
Mike says, "We have always wanted to offer more support to dealers working in the North of England and Scotland and with Corey's long experience in this industry stretching back to the early 90s, we can now do exactly that."
Corey's current role at a highly respected dealer/retailer includes programming home automation, selling and setting up AV systems as well as getting involved in the physical installation of whole home automation systems.
Corey explains, "I know Pulse Cinemas well as in my current role we deal with some of the brands the company supplies and supports. When the new role of Northern Account Manager came up, it felt like a natural fit for my experience and ambitions at this point. Pulse Cinemas' commitment to genuine support of customers and dealers fits with my own philosophy of how things should be done and so I am really looking forward to leveraging all my experience and contacts to improve the company's presence and support levels."
Based from Aberdeen, Corey will be reaching out to dealers across Scotland and the North of England to explain how he can support in expanding the amount of business integrators can do with Pulse Cinemas and introducing the company to dealers with no track record of working with the Pulse Cinemas line up.
Corey adds, "The potential for expansion in the North is considerable for Pulse Cinemas. Many of the dealers in the area will be familiar with the brands the company supplies, but perhaps less familiar with the value-added support that comes with Pulse Cinemas own brand, a powerful message in its own right. In my current role I know the amount of business we do with Pulse Cinemas, so I know the potential for expansion in this part of the world is considerable and I can't wait to get started!"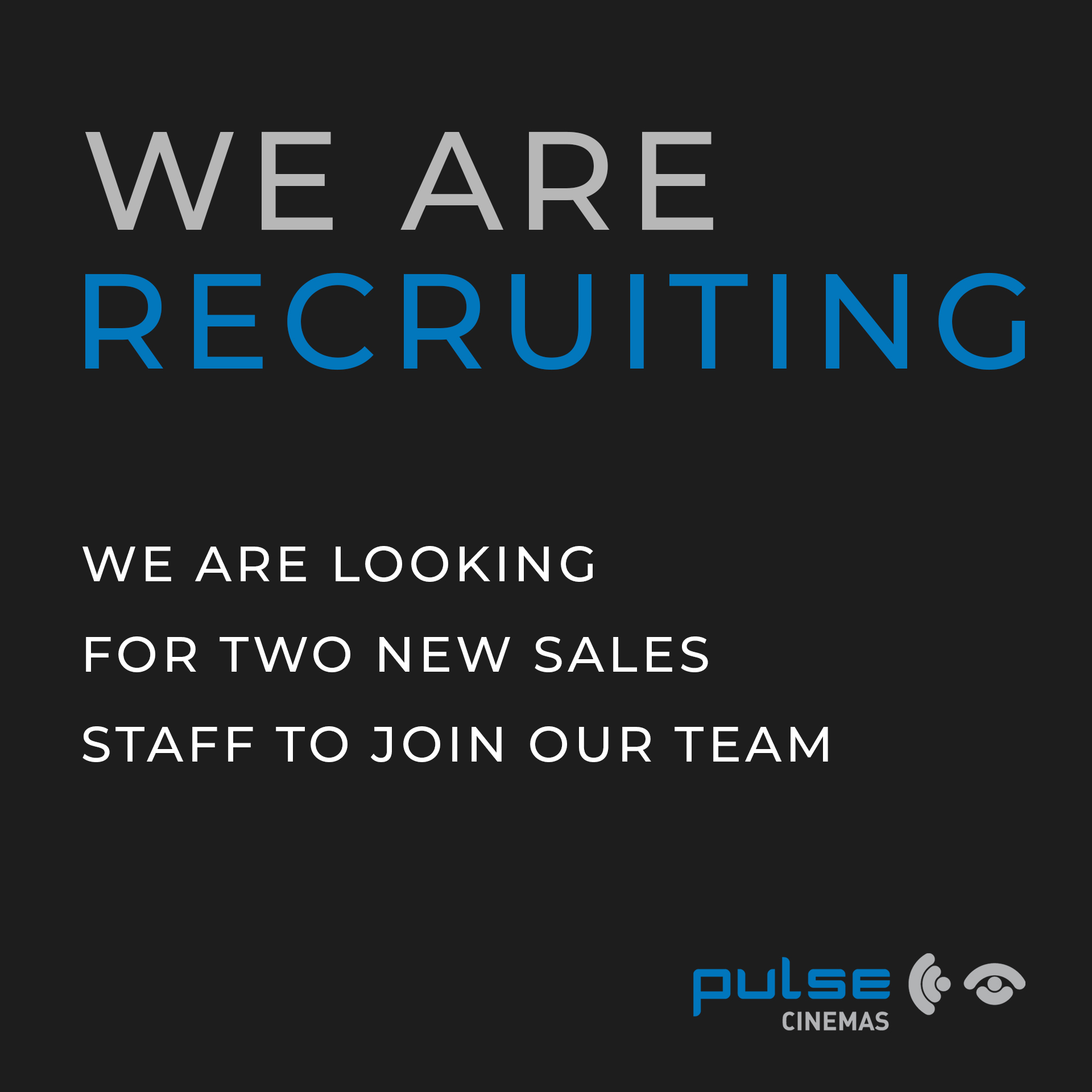 The additions to Pulse Cinemas do not end there however, two brand new divisions have been added to the group; Pulse Creative Solutions and Pulse Simulations. "Existing as separate entities, but within the Pulse 'Group' these initiatives take the company in totally new and exciting directions," says Mike. "Pulse Creative Solutions is responsible for creating all of the impressive social media output we now deliver, which includes specially created and in-house produced videos for our regular Terrific Tuesday, Sofa Sessions or Schino's Kitchen interview series. Pulse Creative Solutions has also been set up to provide the same level of multi-media support to other non-conflicting companies that exist in the high-end luxury sector.
Pulse Simulations is the brain-child of Sales Manager Simon Schino, who explains, "This is about delivering the best racing simulation systems in the UK. We have our demo unit now installed at Pulse HQ. More information about this exciting development will follow, but suffice to say for now, if you have customers who want the best racing simulation experience of their lives, talk to us and we will put you firmly in the driving seat."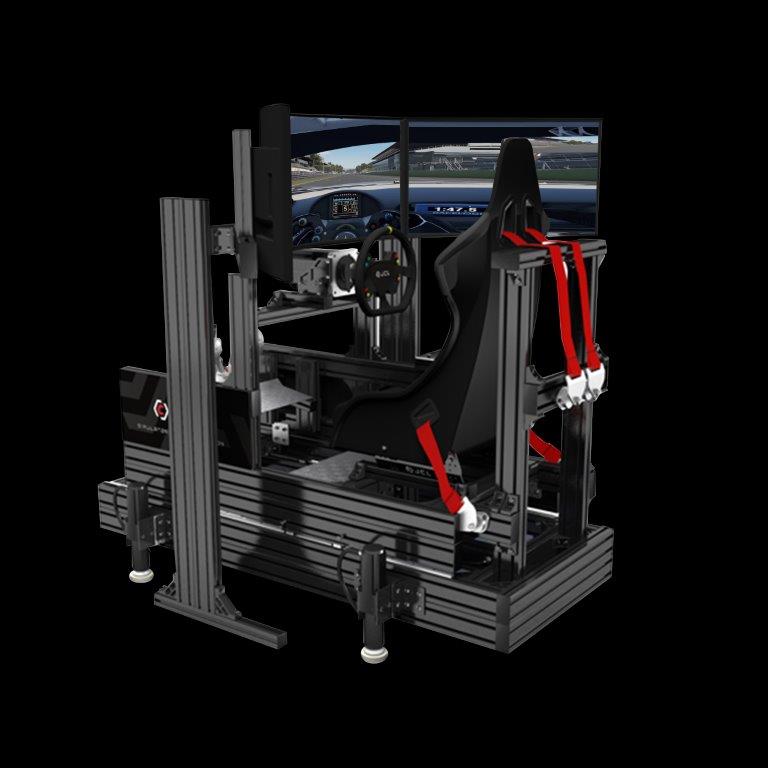 So, a very busy time for the company to say the least. Mike sums up, "It's all very well talking about imaginative support for dealers, but at Pulse, we don't just talk about support and innovation, we do it. We are confident that our mix of improved sales processes, demonstration space updates, staff additions, increased social media effort and support for our dealers puts us out in front when it comes to giving dealers truly what they need. Talk to us, come and see us and we are confident you will agree."