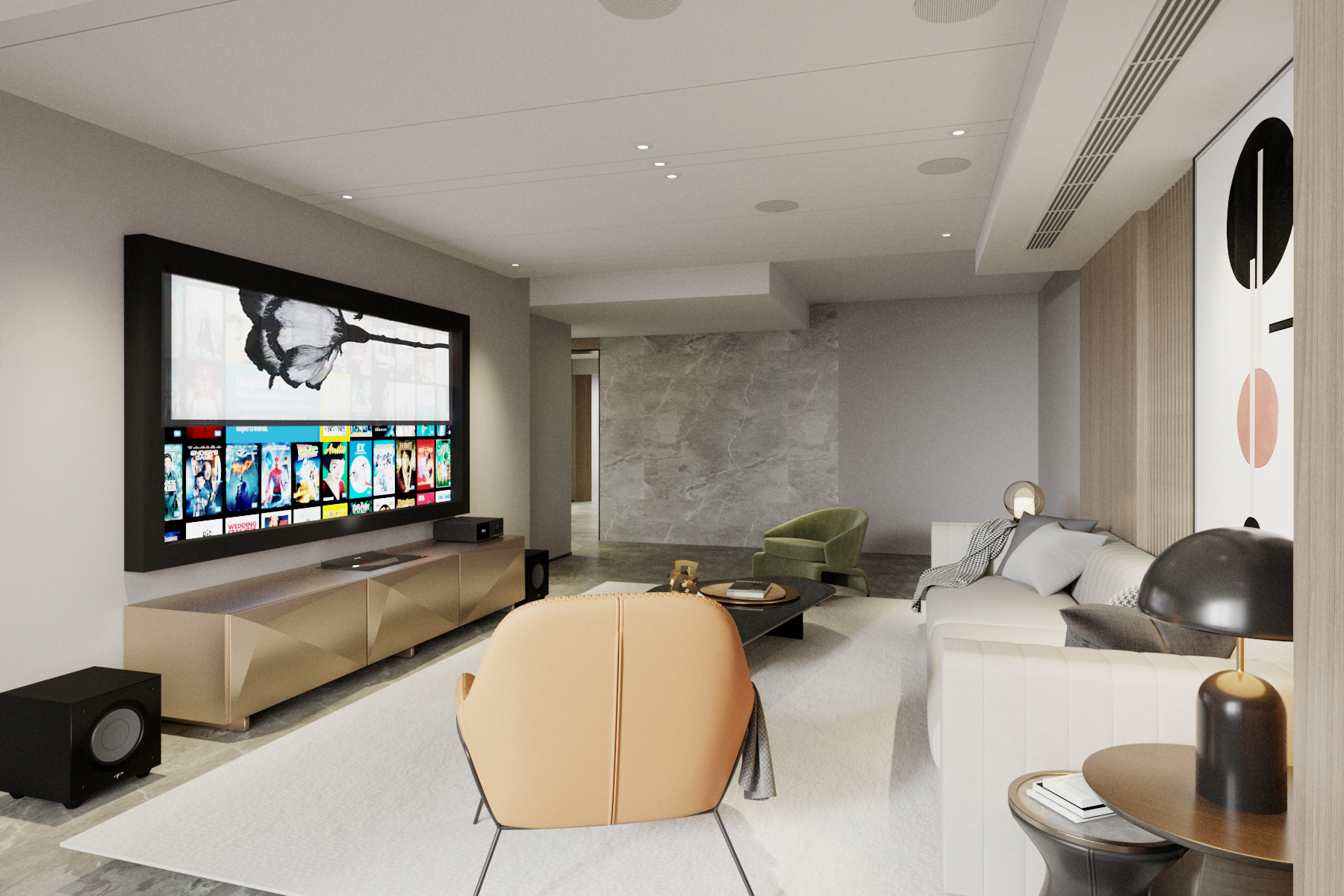 Italian masters of imagery Sim2 are delivering a new price point for short-throw high-performance projection with the revolutionary Domino DTV S.
Presented first to Pulse Cinemas dealers before any details have been revealed to the wider world and offered as a unique product for the install community, we are very excited about the capabilities of this projector. The Domino DTV S offers a keen price point to expand the reach of short-throw projector-based home cinema to a wider audience. This fast and easy system to install is ready in time for the peak season and we proudly introduce it to you right here, right now!
The Domino line within the Sim2 family will be well known to many of you, representing as it does, the entry point in terms of price for the brand. Domino has built its reputation not just on price, but using the expertise within Sim2 to create projectors that outperform other products at similar price levels. This part of the family has long seen Pulse Cinemas dealers able to reach a wider range of customers and deliver a wider choice of options expanding the concept of home cinema, whilst maintaining high-quality results.
Domino Sim2 DTV S details
The Sim2 Domino Sim2 DTVs is an Ultra short Throw projector powered by a pure laser system (just RGB lasers and not hybrid) delivering a high brightness and incredibly vivid colours, with a huge colour space that exceeds the REC 2020.
The adaptable DTV S also features a motorized focus adjustment, variable screen size up to a generous 120in, a digital keystone adjustment and an eight-points warping processing to adjust the projected image in case of a non-regular surface. All this adds up to a very versatile proposition and what is more, the product features a Wi-Fi connection, Bluetooth capability and two-powerful loudspeakers if external speakers are not to be used. The unit also operates at a very low acoustic noise (as low as 27dB). To cap it all off, it's a Sim2 product, so features a very elegant design that won't detract from the interior of people's homes and can be left on show permanently without distracting from the aesthetics.
End user price for all this functionality and cutting-edge design has been confirmed at Pricing £6,995 inc VAT, which compares very favourably with the super-sized fixed screens it is designed to compete with and strong dealer margins are available. Get in touch for full details and order yours today!
Technical Specifications
•Size of the projection: 90-120 focusable motorised lens
•Internal storage: 3GB
•Storage: 128GB
•Image correction: Manual 8 point geometric correction
•Projection ratio: 0,25
•Light source: Pure RGB Laser
•HDR
•HLG
•HDMI: 2-channel HDMI 2.0 (1-channel supports ARC return)
•USB: 2-Channel USB2.0 (1-channel side outlet)
•Ethernet port RJ45: 1
•Eye protection:
•Wi-Fi Built in: WiFi2.4G/5G,support 802.11ac
•Bluetooth 4.0:
•Working power consumption: 175W
•Standby power: ≤0.5W
•Noise: ≤27dB(SJ/T 11346-2015)
• Dimensions 20,5'' x 12,7'' x 6,2''
• Weight 20 lb