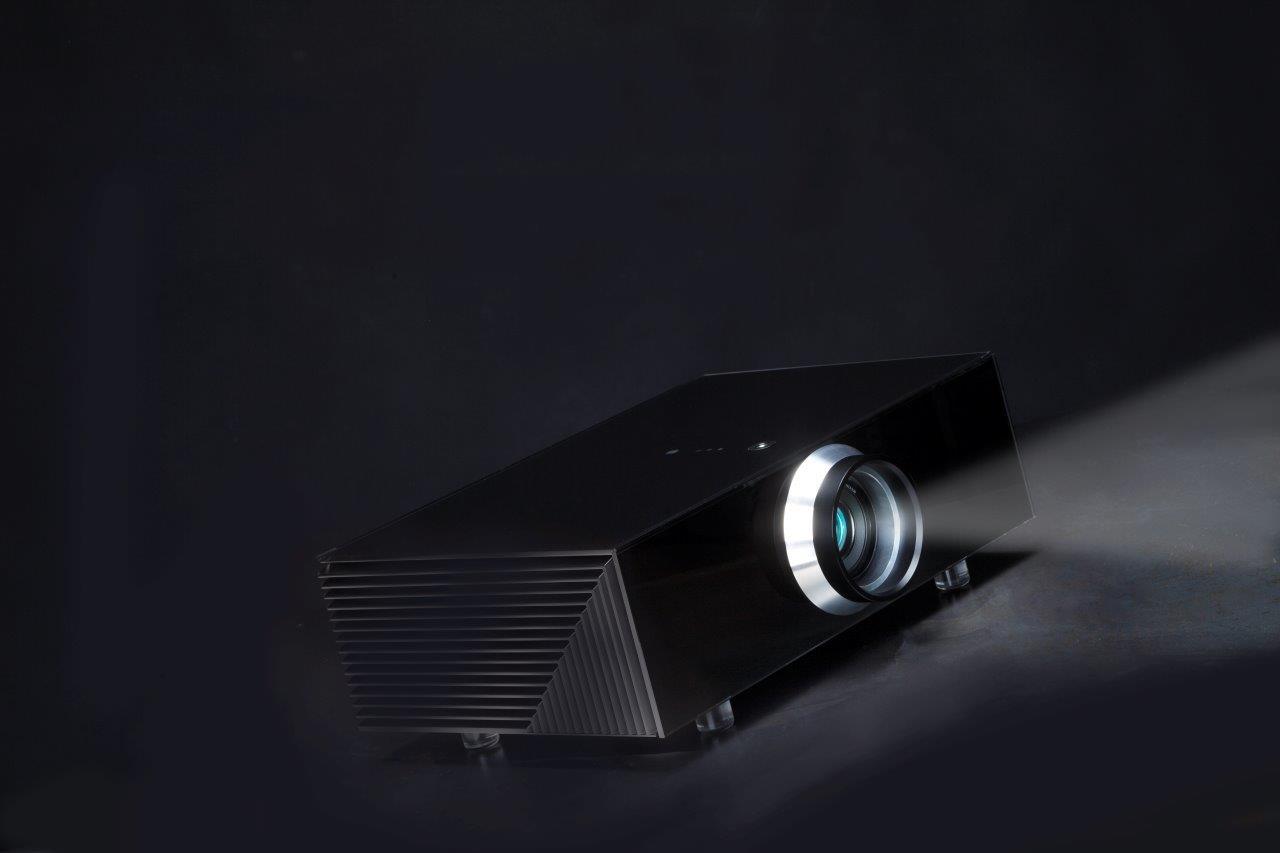 Everyone familiar with the Sim2 brand will associate it with high performance, carefully chosen components and one of the strongest reputations for stylish looking products. However, on closer inspection, it's important to note the value for money that Sim2 packs into its whole range. Pound for pound, these projectors deliver extremely good value for money when compared with the competition. But whilst stats are important, we would urge all home cinema stakeholders to just take a look at Sim2 performance in the flesh, we are certain you will be more than pleasantly surprised.
To underline all of this, let us first take a 'Deep Drive' into the specs of the SIM2 Crystal SuperHybrid (Crystal 4 SH) projector. The star of one of our most recent YouTube videos, this session provided a chance to look inside and see exactly what the end user and installer gets for the money, (£14,995 ex vat), 600 views and counting, so check it out here.
Before we look inside the projector, it is important to note that interior design is increasingly vital, especially with the 'flex' style of cinemas built around existing living spaces. This machine really delivers on that, with white and black options and the machines' attractive, sleek, mirrored exterior. Unless you see these in the flesh the aesthetics are not necessarily appreciated, but they are beautifully designed with the exterior and central lens making a strong balanced statement. The rear door for cable management is also important for a clean and attractive and well managed installation.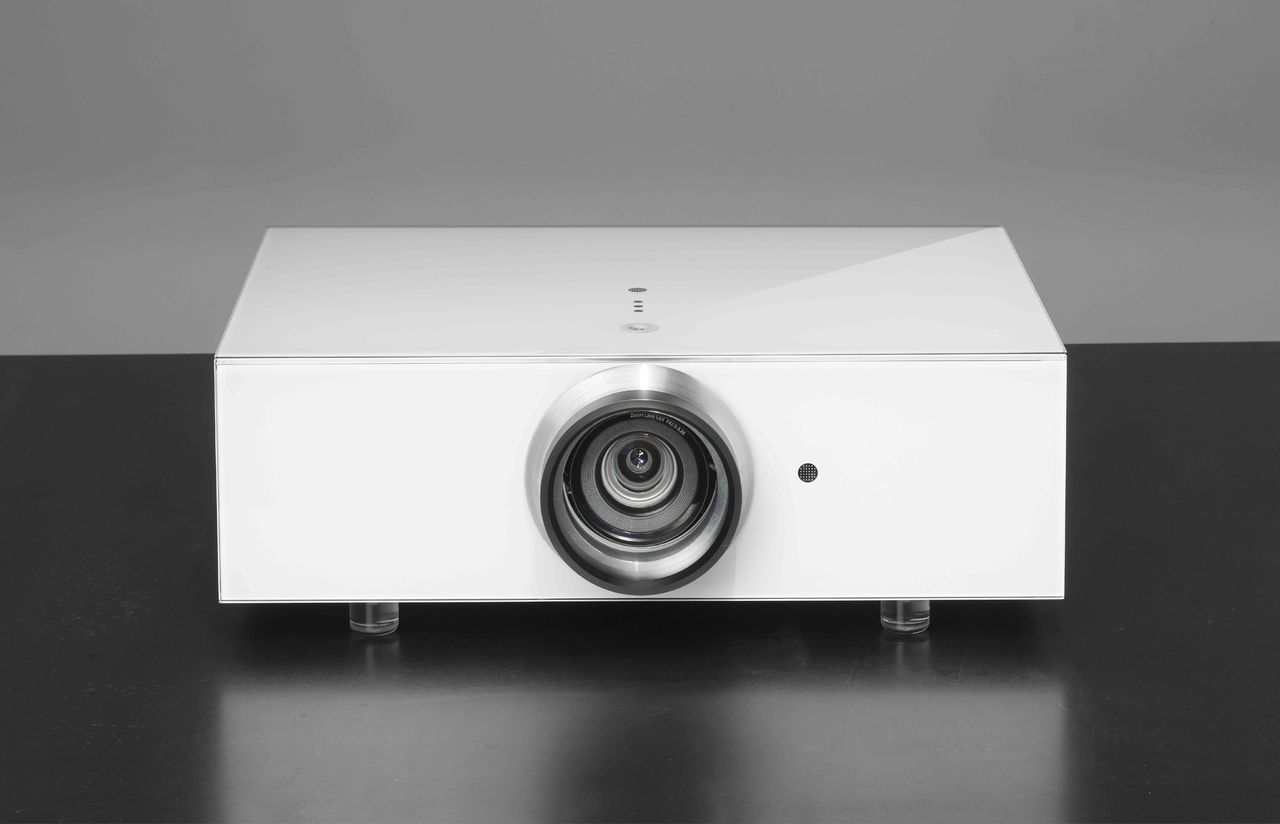 This machine is Sim2's first conventional laser projector (the company's short throw xTV concept uses one). Not the first to market with this tech, but as someone once said, 'don't be first, be second and be better'. The machine benefits from the very latest developments in blue laser technology and in phosphor tech, able to offer high brightness with a colour gamut that not only reaches REC709, but goes far beyond it. The Crystal 4 SH leverages two colour wheels, one with phosphors and one with dichroic filters. The first with its latest generation green and yellow phosphors offers constant emissions over the machine's lifetime and as the temperature changes. The dichroic filter purifies the colours, delivering extreme colour accuracy.
Feedback on this projector always mentions the impressive brightness, good for imaging of course, but also makes the machine versatile for different use scenarios. At a meaty 3,600 lumens the laser driven brightness is a real bonus here. Compare that to a projector like the Sony VPL-VW870ES, which retails for roughly the same price and the number drops back to 2,200 lumens.
Meanwhile back to the Crystal 4 SH, and calibration, we of course offer full calibration services via our very own Simon Gibbs, who has been extremely impressed with the out of the box performance of the Crystal 4 SH. There is no yellowish/greenish tinge that can sometimes be the case with other laser projectors in this class when first switching the unit on. Right from the off the Sim2 is delivering very natural colours including skins tones, so calibration is a straightforward affair. The Crystal 4 SH machine is able to deliver a perfect white point colour and an expanded colour space, exceeding 80% of the DCI standard (the colour space of commercial digital cinema projectors), meaning a natural image performance is its stock in trade. Assisting in the calibration effort is LCC 4.0 (Live Colour Calibration), a special PC software developed by SIM2 that allows accurate automatic colour calibration.
HDR performance is another area in which a projector must do well in and the Sim2 benefits from the latest 0.66in DMD panel from Texas Instruments with state-of-the-art processing and perfect HDR management, for fantastically strong image performance. The 0.66in DMD chip allows a higher brightness and much lower dispersed light performance, compared to the smaller 0.47in chip, delivering images with a higher contrast and lower black level, perfect for home cinema applications, especially in the evolving world of 'flex' cinema.
Sim2 is one of the longest and most qualified in the field of HDR, in flat monitors and in video projection. With already 13 years of experience in HDR development, the Crystal 4 Sh features the same HDR processing developed for the SIM2 NERO 4S, recognised as the reference standard for HDR image perfection.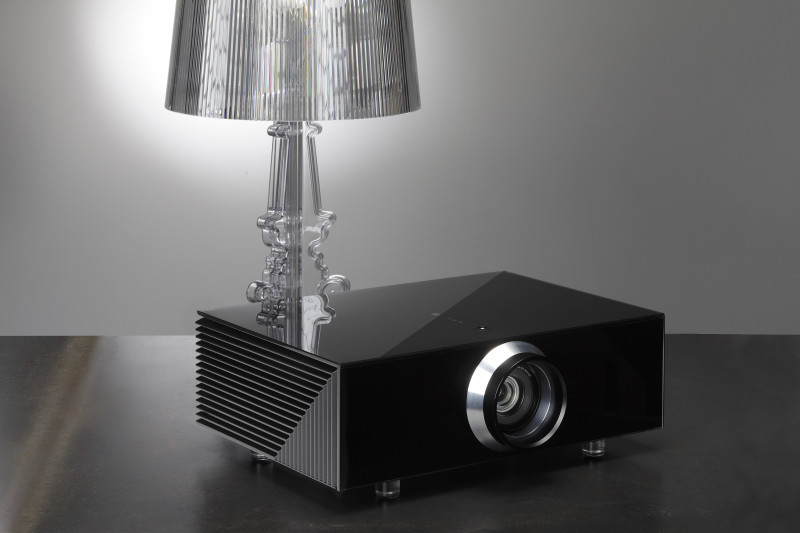 The right optics
Looking at the projector's lens, a high resolution, very low dispersion 1.6x zoom projection set up, partnered with the strong performance of the DMD, achieves very low background light and helps to deliver the model's impressive contrast, clarity, sharpness and uniformity over the whole screen. Some other impressive in-house developed tech comes in the form of the 'Anti-clipping Contrast Adjustment' which adjusts according to the 'nit' of any Blu-ray disk being played. The results are richer images full of detail. For keen gamers, the projector delivers a response time of between 15-20 milliseconds meaning play is responsive and immersive. Also important in today's market is quiet operation, especially if the projector is going to be relatively close to the people in the room. The Crystal 4 Sh is one of the quietest around thanks to the design of the cooling system and the solid 6mm Crystal glass cabinet that prevents noise coming from top, back and front of the projector. Connections wise, the machine delivers: Inputs: 1xHDMI 2.0 HDCP 2.2 /MHL 2.1, 1xHDMI 1.4a HDCP 1.4, 1xVGA HD15 and 1x12V Trigger, RJ-45 (support, web control), RS232 9 D-SUB, USB - Type A (service-FW upgrade). So, when looking at the Crystal 4 Sh, we are supremely confident that its performance and specifications match up to anything at a similar price point.
Sim2 HDR Duo
Impressive imaging has received a big boost in recent times with the introduction of HDR. But we have a challenge for you, have you seen HDR to its full potential? Because if you have not seen the Sim2 HDR Duo System, we would strongly argue you have not.
Being installed into our main Reference Cinema demonstration space right now is Sim2's HDR Duo System created specially to get the best from HDR. To create this superb piece of AV engineering, Sim2 tested many different solutions and concluded that the target values for a real HDR projection should be a Dynamic Range ≥16 f-stops and a Max illuminance Value ≥240 lx (70 fL).
To deliver this performance curve, Sim2 engineers designed a system relying on two totally different projection devices working together, one optimised for the low lights and the other for the high lights combined together on one screen to fulfil the true potential of HDR. When you think about it, this solution is totally in keeping with how we create cutting edge cinema performance, you would not expect to get immersive audio with one speaker, the same applies here, even within one speaker several different drivers can work to create the right performance. When our new Reference Cinema is finished (scheduled for early summer), we are confident you will be able to witness imaging as you have before, all courtesy of Sim2.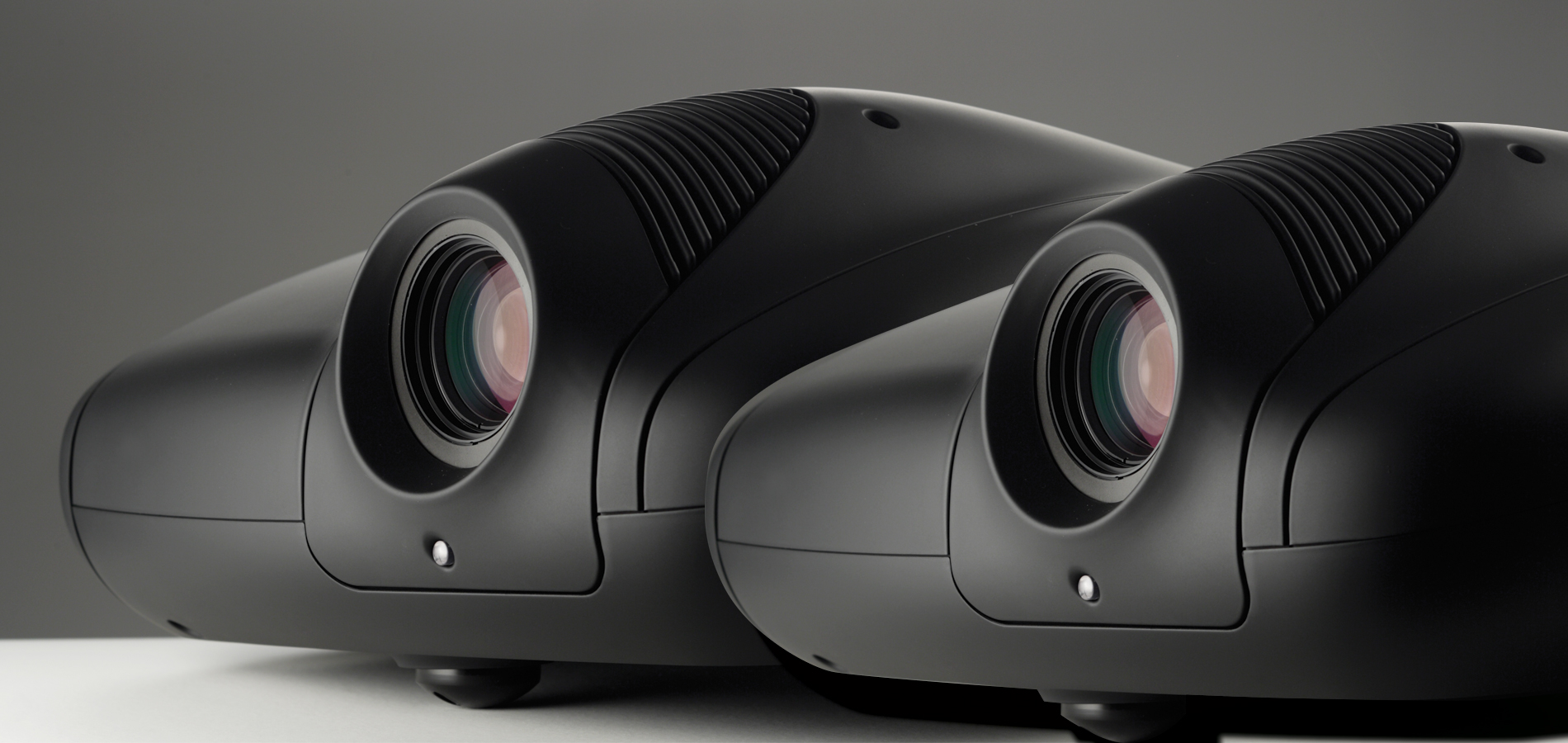 Sim2 xTV
Another key part of the Sim2 line up is the market's best short-throw projector family, the xTV. High-quality imaging meets the convenience and versatility of an attractive short-throw projector ideal to fit in with 'flex' cinema systems where the products need to fit in around an existing living space and not jar with the style of the interior. That xTV can pull this off is underlined by the fact that Minotti London, the destination showroom for this high-quality Italian furniture brand is Pulse Cinemas's latest demonstration partner with a soon to be completed full media room demonstration suite being incorporated into the company's London showroom. Watch our recent 'Sofa Sessions' interview that explains everything about this exciting project where you and your customers will be able to see just how good xTV is.
Impressive performance all round
High-quality imaging as highlighted above runs through the whole Sim2 family, from the xTV series, Domino range and the Nero products, all the way up to the Sim2 HDR Duo System, picture quality that beats the opposition is a constant.
The best way to really understand all of this is when you are able come along to one of our demonstration facilities and witness Sim2 for yourself. Before specifying your next projector, once restrictions are lifted, we would strongly encourage you to visit our showroom in Stansted and enjoy the different Sim2 projectors we have on demonstration; we are very confident that once you experience them in their full glory, the images displayed speak for themselves. When you think Sim2, yes think high-performance specs, but also think value for money and the best possible image available.