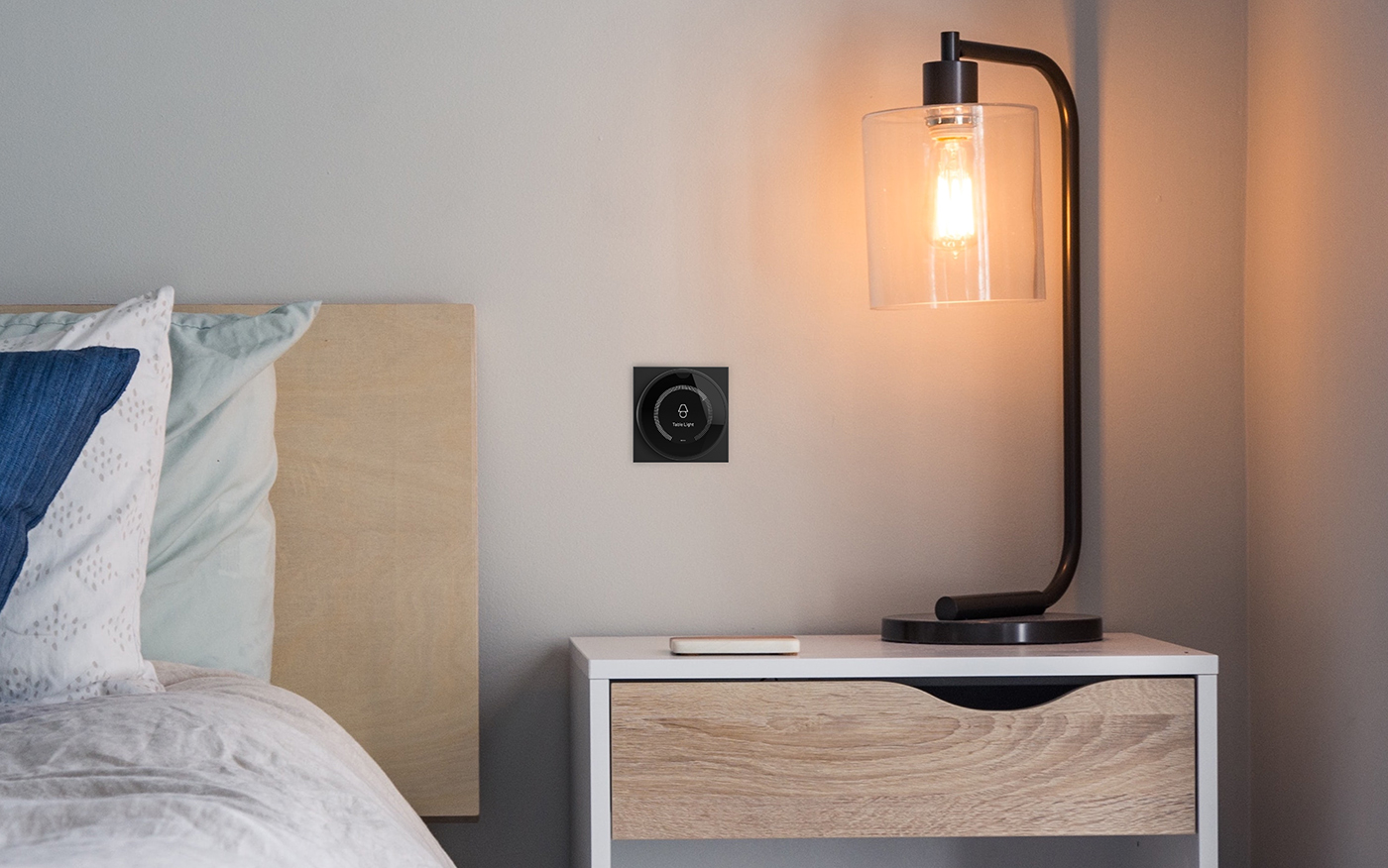 We are delighted to introduce a new brand into the select Pulse Cinemas line-up as the Tyba range of automation and music delivery products joins the family.
This highly focused manufacturer offers Turn 2 and Muse platforms designed specifically for the custom install market. Turn 2 is a high-performance, precision-built wall or table mounted room controller offering easy access to many smart home functions via its simple, but attractive turn and touch interface. Muse is a music delivery platform that so far has found many fans in the commercial space, but has real potential in the high-performance residential market as well.
Kapes Patel, Pulse Cinemas COO, explains, "Both products have been built with a huge amount of direct experience of the installation market by those with direct knowledge of what the market needs and how to deliver it. We noticed the products at this year's ISE and were impressed as were the RTI team who we took over to the stand to take a look. There was significant competition following the ISE show to sign Tyba as a brand. With the company already present in 16 markets around the world, we are delighted that the team has chosen Pulse Cinemas as the best fit to expand the brand's reach into the UK market.
"We are moving quickly to make both parts of the Tyba family available via Pulse Cinemas and will be offering training on the systems and making them part of our Open Day initiative for the rest of the year. We feel the products identify clear opportunities in the market and offer installers a high-quality solution for control and music delivery. Once up and running we will be handling all first line support on the brand, with Tyba handling second line support, the company also has an online ticketed support service."
Turn 2: High-quality, tactile, convenient
This attractive product is designed to offer intuitive and always available control of home or building automation via its simple turn, swipe and touch interface. The product was developed to combat the issue of too much un-attractive wall acne and offer a control option that delivered the right amount of functionality around the home for each zone in a beautiful and tactile package.
Lights, shades, climate and audio can all be bought under its spell, and with a sensor to tell the unit when a person approaches, there is never a delay in getting to the part of the system the user wants. A small LED glows in the dark to make the unit easy to find and a built-in temperature sensor adds extra functionality and data gathering capabilities. For lighting Turn 2 can set lights scenes and adjust individual circuits, climate control delivers adjustment of temperature, fan speed, modes and humidity, whilst shades can be opened or closed individually or in groups, and for music, users can change volume, skip tracks, play and pause.
Turn 2 is a high-quality controller which includes a powerful ARM processor and an ultra-secure embedded operating system. Smart home integration is enabled using wired proprietary communication and over Wi-Fi using the specially created REST API. Turn 2 can also act as a location beacon supporting iBeacon and Eddystone standards.
The product is also impressive on the outside, machined from a range of solid metals and available in beautiful hand-crafted finishes; black, silver, stainless steel and bronze. There are special order alternatives available as well for that extra level of bespoke delivery. The approach for this product is very much brand agnostic when it comes to automation platforms. Turn 2 currently works natively with Crestron, KNX and Control4, with 12 more integrations coming soon including RTI, the preferred automation platform at Pulse Cinemas. The company is also working on some direct integrations with platforms such as Sonos and Philips Hue.
Bus Connectors make installation easy and once installed, simply connect Turn 2 using the powerful magnetic mount, no tools required for this part of the process. The Cresnet and KNX Bus Connectors enable physical connection to the control bus, alternatively the DC Power Bus Connector is the right choice when only using Wi-Fi to integrate with automation platforms or directly with the REST API. The Tyba app streamlines device setup, configuration and control, providing a powerful yet accessible interface to manage Turn 2. The product is also easy to retrofit using the optional Wall Plate. If on-wall is not desirable, the handy and attractive Table Stand comes into its own working well in domestic or commercial spaces.
The product's display offers a rich 2.1in display screen at 216 ppi and has a chassis of W 81.6mm, H 81.6mm, D 22.6mm in size. The unit weights just 205g, operates over Wi-Fi 802.11a/b/g/n, 2.4GHz/5GHz and Bluetooth 4.2.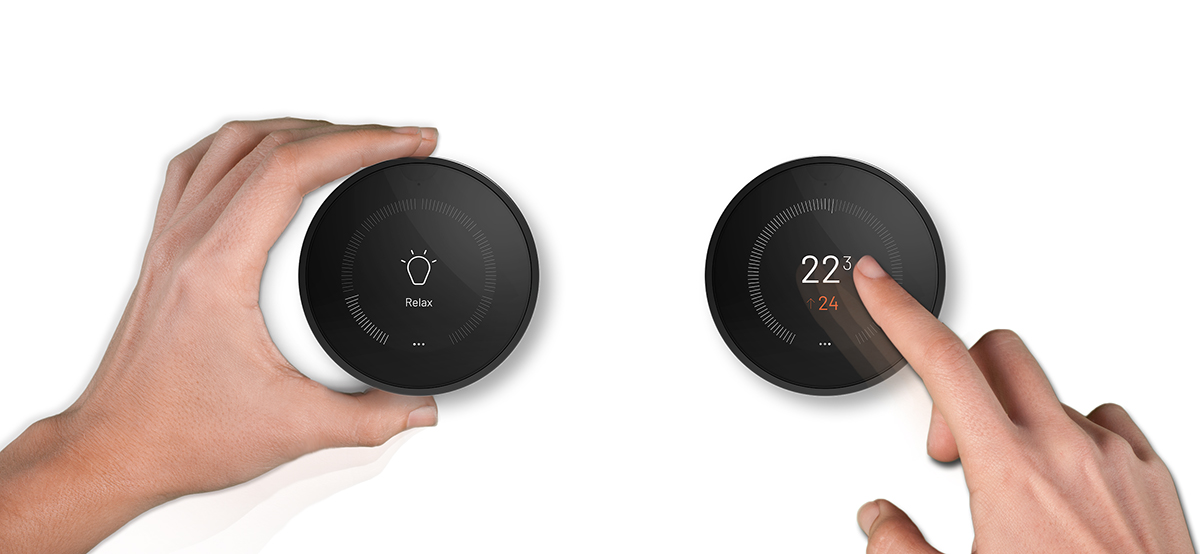 Muse: Music Maestro
Suitable for larger homes, marine market, resorts and commercial spaces such as clubs bars and hotels, the Muse Audio System is a powerful playback platform for streaming audio to a near endless number of Dante/AES67 end points. Whether the project needs scalability or simply a focus on high quality music reproduction, Muse provides the backbone and inspiration to get the job done.
Dante is the dominant AV-over-IP solution, found in over 2000 products from more than 400 manufacturers. Dante replaces point-to-point analogue and digital connections with a manageable IP network that delivers lossless audio, massive channel counts and near infinite signal routing flexibility, all while being easy to deploy and use. Muse uses Dante as its backbone which offers the flexibility to tackle any job in the commercial or domestic space.
The Muse family currently comes in two main variants. The D16 system is capable of 16 independent audio streams over Dante. This product is suited for small to medium applications where all the functionality of Muse is required but at a lower stream count. The D64 is the flagship system, providing 64 independent audio streams over Dante. Partnering all the hardware, Muse Manager provides full management of the Muse Audio System, available for Windows, MacOS and Linux. The platform delivers access and management of content, playlists, playback, stream monitoring and scheduling all in one place. Streaming services TIDAL and Deezer are built-in and the system also gives access to internet radio. Tyba is also due to deliver AirPlay 2 and Spotify Connect support in the near future. Both products have dimensions of W 440mm/H 44mm/D 262mm allowing them to fit into 1RU. Audio formats delivered are AAC/ALAC/WAV/FLAC/MP3/AIFF /OGG.
Kapes sums up, "We are well known for being very choosy about which brands we work with, but this new addition really was a no brainer. The build-quality and performance are really there as is the system's ability to fill needed roles in many markets. We have already had strong feedback from installers attending the Open Day on June 22 where we had Turn 2 on display. Dealers recognised the potential of the product right away. Get in touch to find out more."