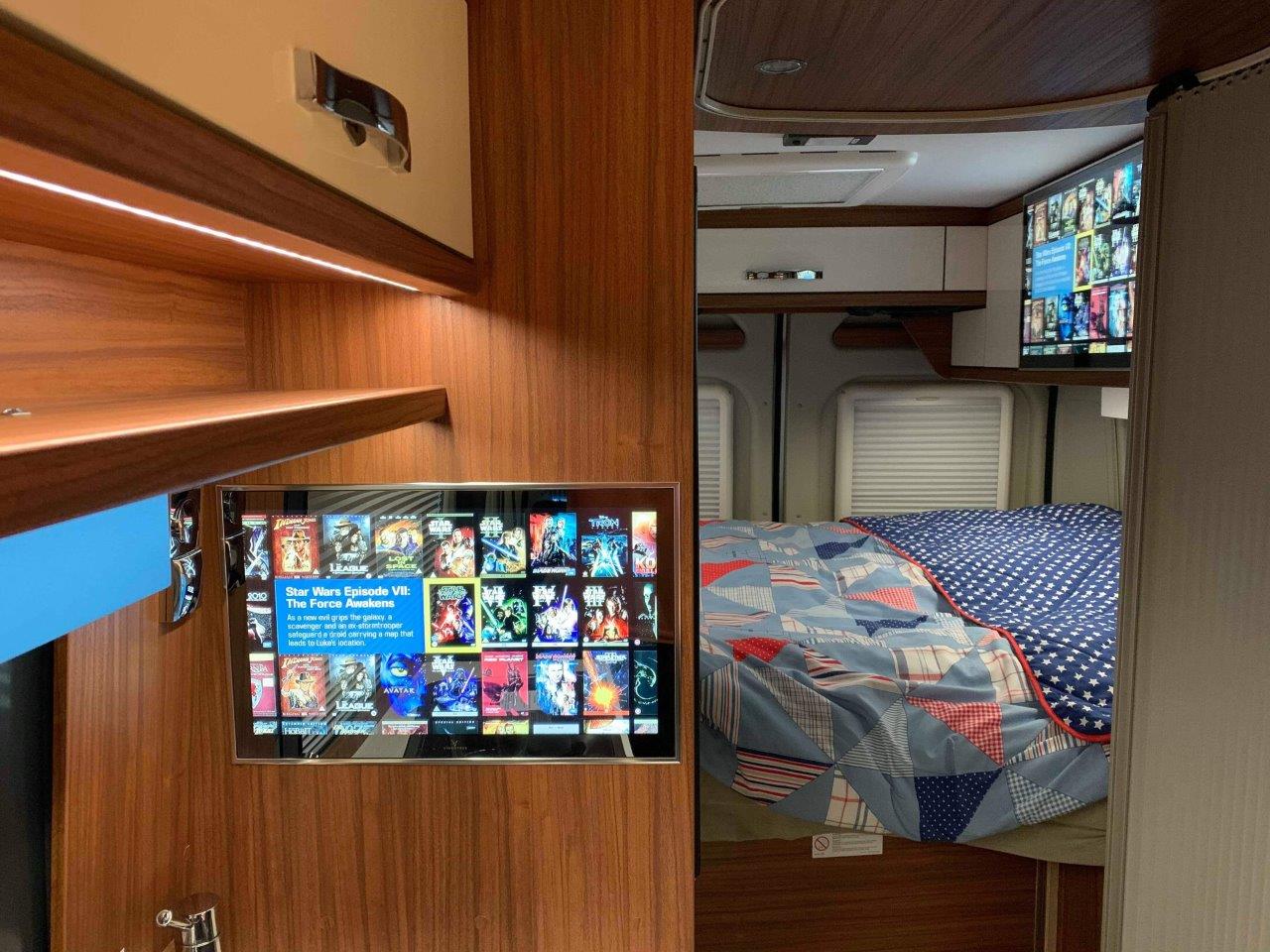 At a recent Pulse Cinemas event, Terence Ringwood, founder of iSee-AV, brought with him his tricked out camper van which showcases just how adaptable the Kaleidescape system really is.
Normally to be found gracing the UK's best home cinemas of course, this brilliantly adapted van was designed so Terence could create a mobile showroom to take to clients' homes and other events to show off the power of Kaleidescape and the other systems he supplies.
Terence explains, "We are a family firm and have been in business for about 39 years in the custom electronics industry, and have worked on many fantastic projects – including Stoneleigh Abbey renovations (working for Historical Buildings Rescue), offshore platforms in the North Sea, Texas and Rotterdam installing entertainment systems, the royal family, BBC, ITV, Anglia Television installing 150ft TV receiving towers – wildlife programmes, broadcast centres, M.O.D. and actors / VIPs. I am currently designing a very large DVX and fibre optic audio visual control systems for a client."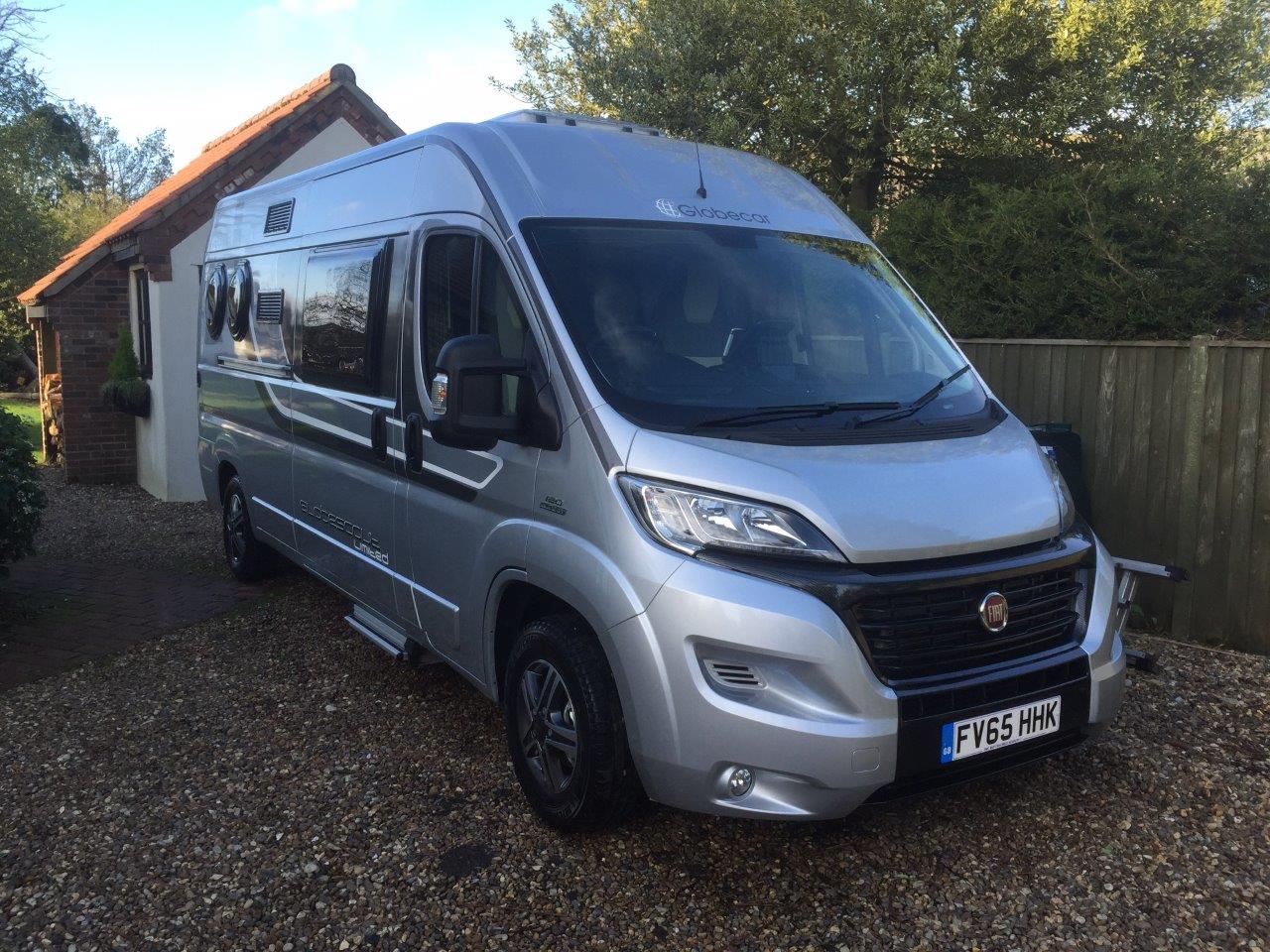 So why the Kaleidescape van? Terence explains, "We have had several different showrooms available in the past for demonstrating all the latest in audio visual and control technologies in industrial units, shops and with interior designers, but have found it getting more and more difficult to get clients to come out to view and hear our systems.
"For the future of demonstrating products, I think the best way forward is to take the products to the client. A couple of years ago, with this in mind, my wife retired from Boots the chemist and this gave us the opportunity to purchase a motorhome, with the latest technologies in place, and this then became a great opportunity to custom install the van with the latest audio visual control and lighting systems."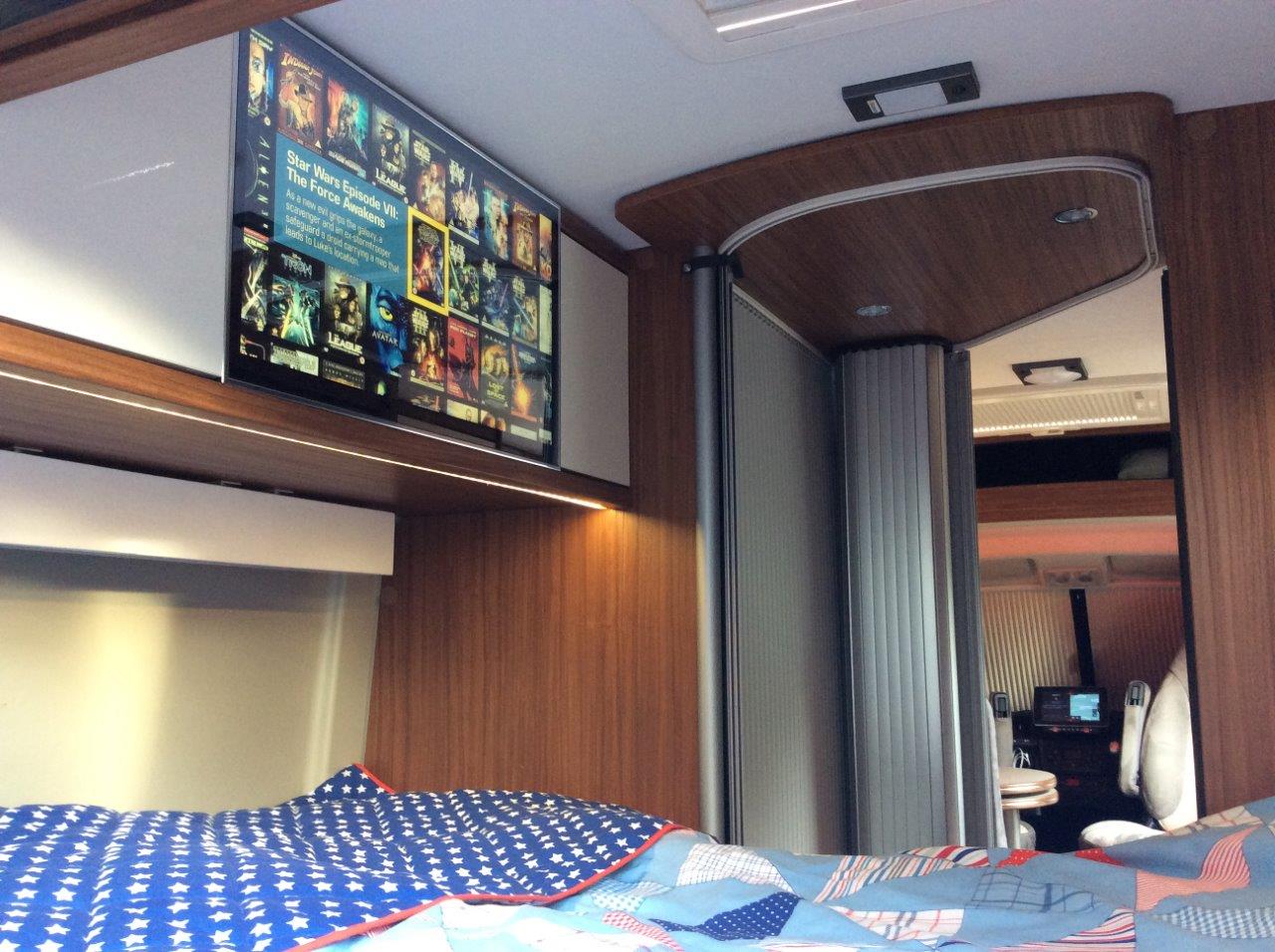 Terence adds, "I researched products that would be perfect for the project and set out to survey the van for cable routing. The cable installation took about three weeks to complete, while all other products took about another two weeks to finish. The sound system is a 5.1 home cinema system and in zone 2 there is also a 2.1 system for the living area."
The content shown around the van is driven by a Kaleidescape system cleverly hidden in the rear compartments of the van and piped around the various screen in the vehicle. It's a really impressive and unusual use of the Kaleidescape concept, and on the day it visited Pulse HQ, the van got loads of attention from other installers keen to see just how you get this much AV into a camper.
What is really clever, despite the amount of Kaleidescape driven content viewing opportunities in here, is that it does not actually over-power the interior and feels quite natural.
Terence says, "The main problem installing custom installation products in such a confined area is finding the right products for the project. I researched what was available from all the manufacturers and found the right fit for each aspect of the install."
As for life after the installation, Terence notes, "I have been demonstrating the van at business meetings around Norfolk and have had more invites from business people to view the van. I am in the process of contacting architects, builders, interior designers and consultant engineers to arrange meetings and demonstrations of the motorhome."