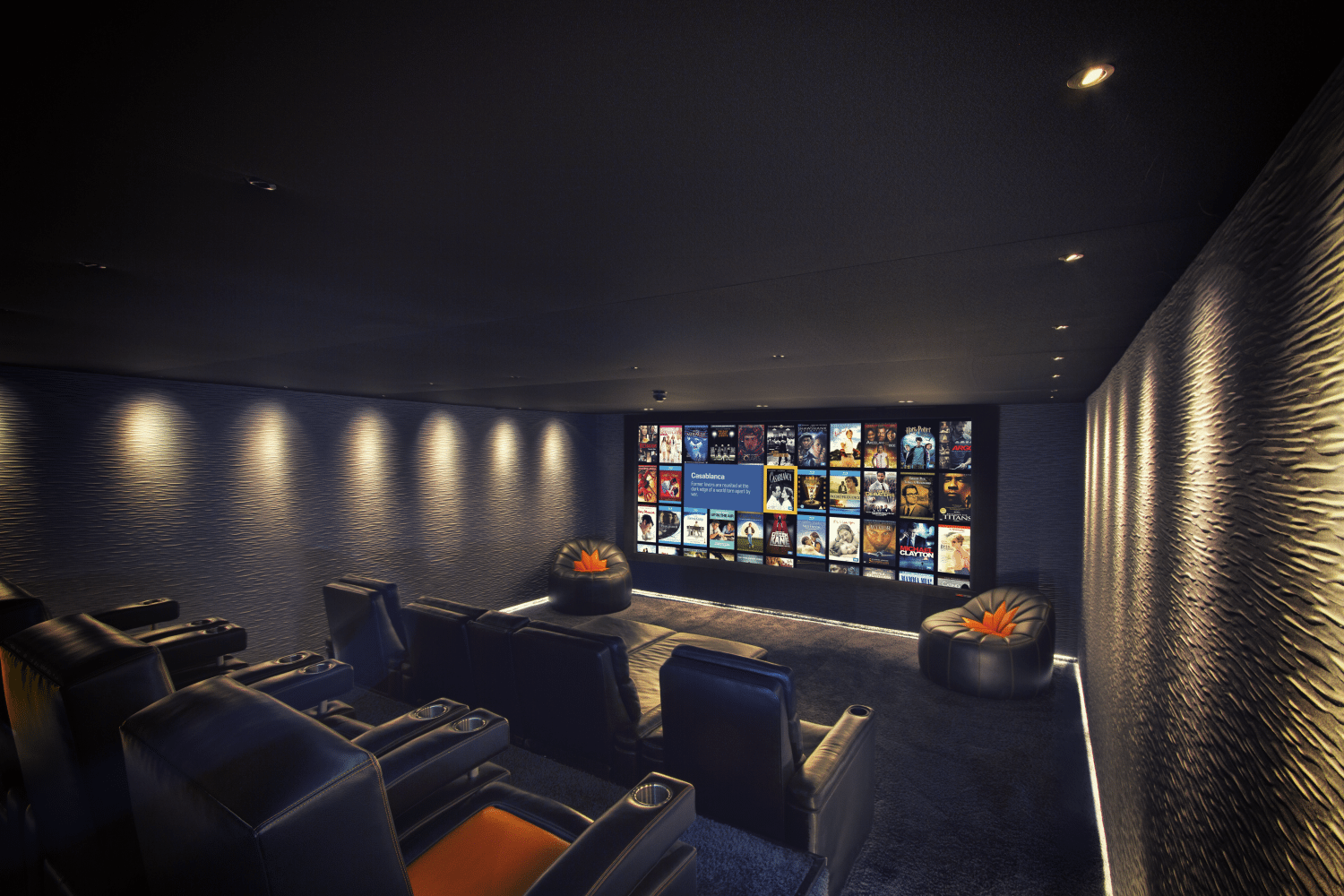 ---
Following the addition of Crestron control to the Pulse Cinemas HQ earlier in the year, the AV distributor has once again made some serious upgrades to its Stansted-based demo facility.
Pulse recently picked up distribution for the James Loudspeaker brand and has been busy making the necessary changes to its small and large cinema demo room to show off its new partner.
So, what advantages does the new addition to the line-up deliver? Mike Beatty, Managing Director at Pulse Cinemas, says: "We have recently made some enormously critical decisions to ensure Pulse Cinemas continues to prosper in what has been a challenging period.
"In our opinion, flying out to San Francisco in the middle of an uncertain time to agree distribution on James Loudspeakers will prove to be one of the company's most important decisions to date.
"Hearing the speakers in our updated cinema rooms has filled the team with massive confidence. Our Technical Director, Kapes Patel, has worked tirelessly to make the necessary upgrades and we are convinced that dealers experiencing these will see and hear not only some impressive sonic improvements, but also a range of speakers that will offer the much-needed dealer exclusivity and achievable margin expectations that dealers now demand."
---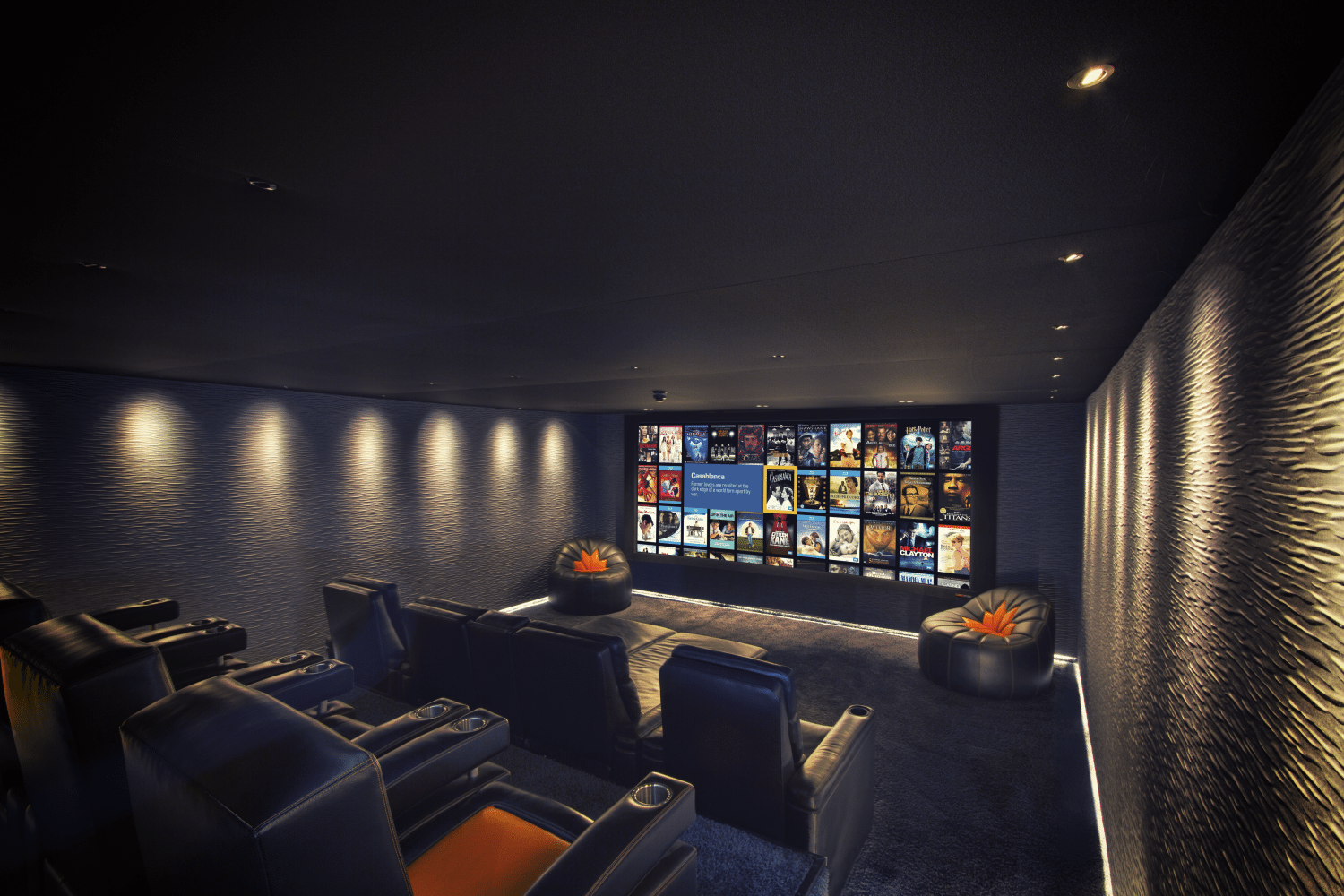 ---
Speakers are not the only new addition to the line-up, as the market becomes more receptive to acoustic treatment, and in truth manufacturers have upped their game in providing solutions that really work for installers, Pulse has added the Vicoustic brand to its family and has been busy installing the solutions into its facility.
Whilst the weeks of upgrades and improvements were costly and time consuming, the team at Pulse Cinemas used the opportunity to incorporate what they believe to be the most advanced and technically proficient acoustics company in the world. The team at Pulse confess to learning a huge amount more about acoustic installation during the past few weeks. Kapes explains: "Experiencing the changes in acoustics first hand has been invaluable."
Experiencing the changes in acoustics first hand has been invaluable.
Even though the numerous courses, years of experience and articles have helped the team build knowledge down the years, Simon Gibbs, Technical Support Manager, comments: "You simply can't beat first-hand experience and the past few months have certainly given us that."
Another recent addition to the Pulse family is the StormAudio brand, born from same team which created Auro 3D, but now a separate entity in its own right. It was created specifically to deliver high-quality performance into 3D-enabled home cinemas.
---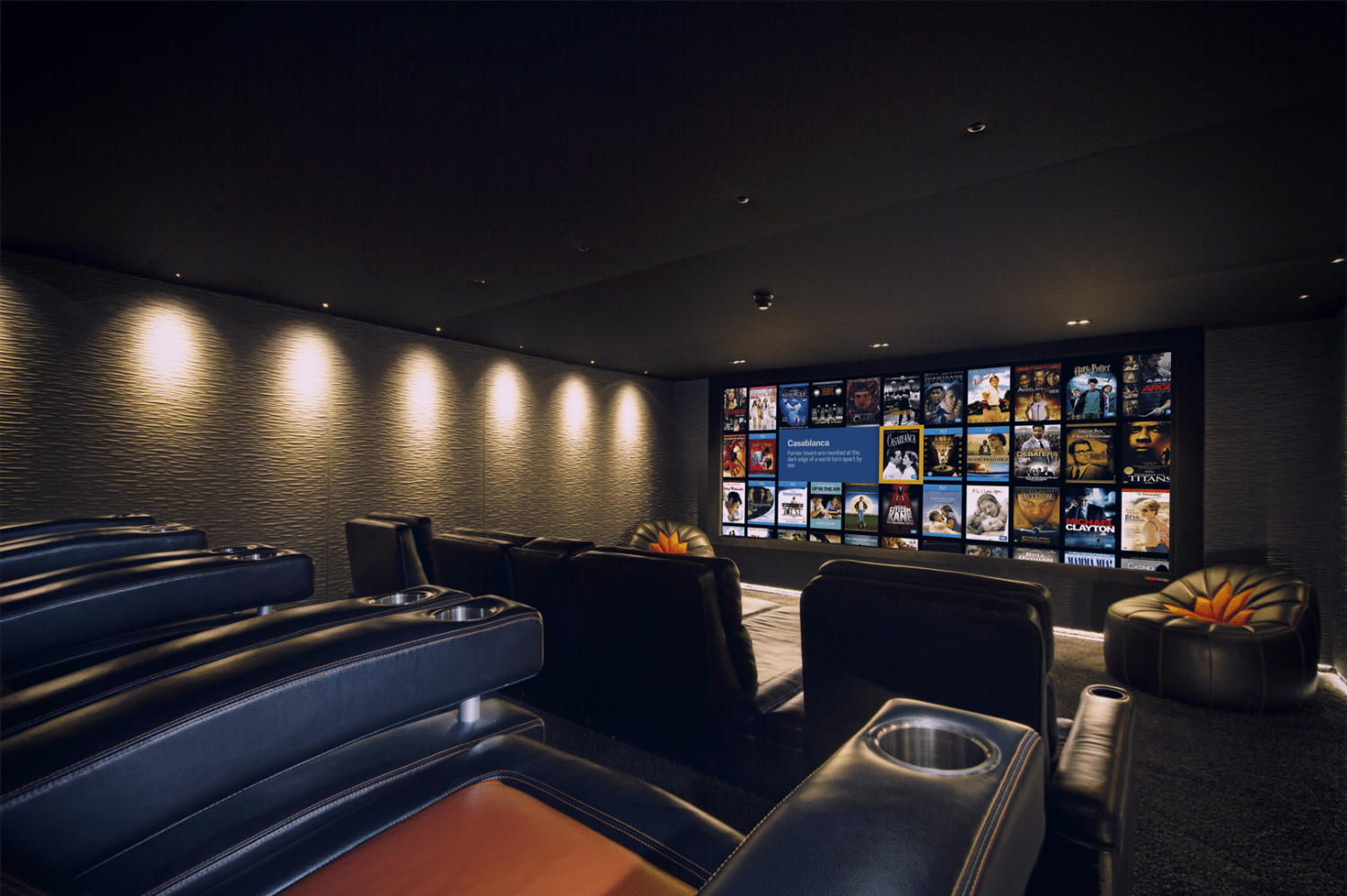 ---
StormAudio aims to deliver the ultimate in high-end immersive audio and supports Auro 3D, Dolby Atmos and DTS:X across a range of 16- and 32-channel audio preamp/processors, a 16-channel integrated processor and 8- and 16-channel power amplifiers.
Mike explains: "Adding Storm Audio was a difficult decision; we are a loyal company that doesn't change brands for changing sake. The forward-thinking nature of this business means that our distributed brands need to share our desire to always be one step ahead.
"Anyone that has been lucky enough to visit the Auro 3D head office at Galaxy Studios in Belgium (StormAudio's sister company) will know how seriously they take achieving audio perfection."
Charlie McClaren, UK sales manager for Pulse, was keen to announce that he and the Pulse team plan to repeat the successful trip to Belgium this Summer offering dealers a new opportunity to experience this quite incredible facility.
Having visited the facility on two occasions, CE Pro Europe can confirm that it really is worth the trip. Getting so close to where one of the leading 3D audio formats was created gives real insight, and now the company has StormAudio in its locker as well, it should be a great trip. Galaxy Studios is simply, for a movie or audio fan, one of the must visit facilities on the planet.
---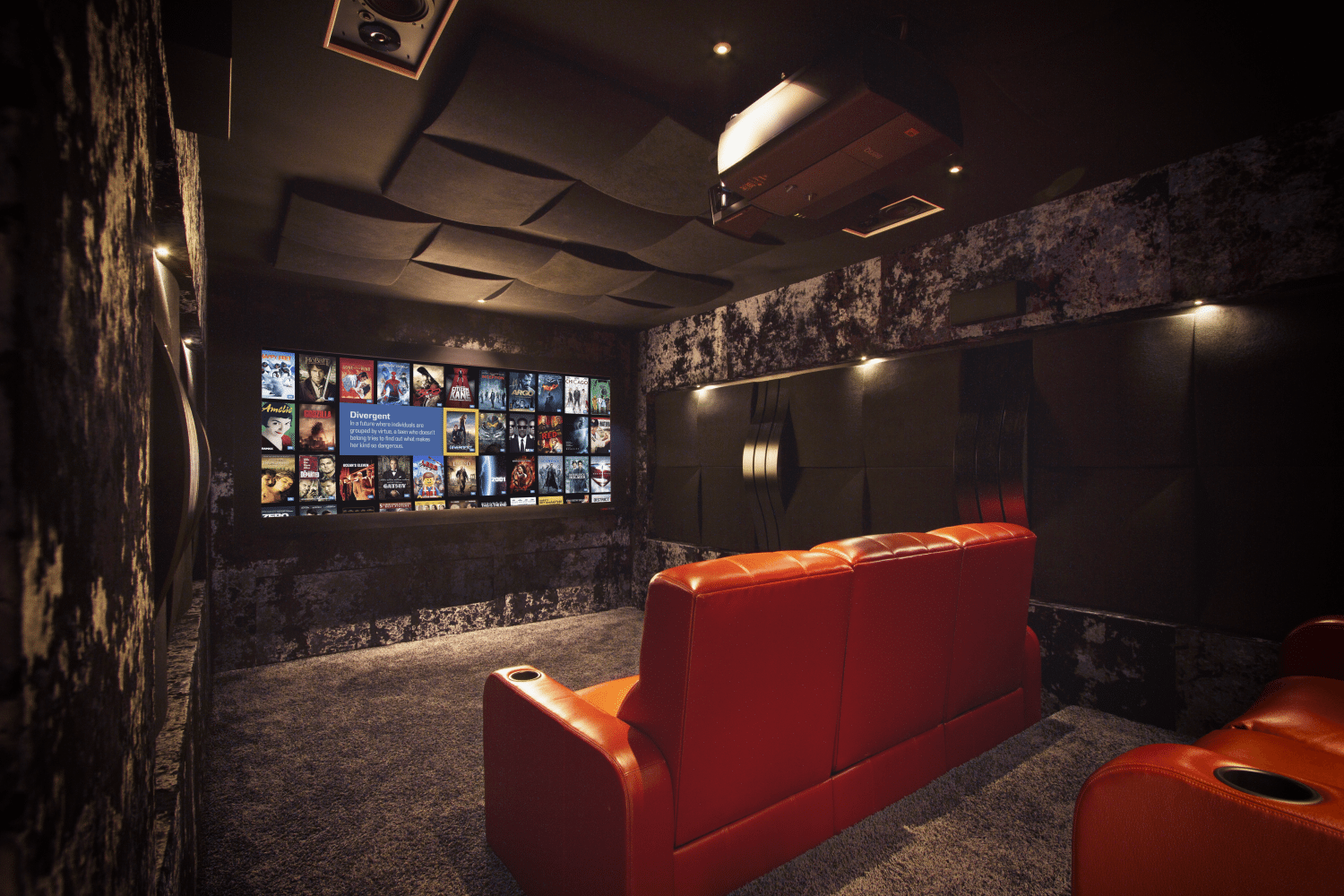 ---
Showing Some Class
Despite a busy time at Pulse Cinemas HQ, the company also found time to present a new concept at EI Live! 2017. At the show, Pulse Cinemas debuted a range of affordable cinema packages, which went down a storm.
Mike notes: "Signing up to any show or event is always a time of much uncertainty. Having been a part of many disappointing events in previous years means that we often agonise long and hard before spending money. The recent EI Live! show was a platform to show off our latest products and concepts. We are delighted with the feedback and business achieved after the show. We'd like to congratulate the whole team behind the show for their tireless work in making sure the show was such a success."
Keeping Installer's Options Open
As home cinema grows as a concept, Pulse has moved to accommodate a wider range of choices. The affordable packages it debuted at EI Live! start at £17k end-user price, while the Pulse clearance list is another good way for installers to find a bargain.
Mike says: "Here at Pulse Cinemas we often receive calls from dealer / installers communicating feedback from clients that want everything, but at a set price. Feedback from dealers is often along the lines that clients want the best, but don't realise this comes at a price. The clearance list exists for these rarer occasions and has products that will help to achieve the strong performance, but at a reduced price."
High quality projector brand Digital Projection joined the Pulse family last year and the next step in this relationship is for both companies to push the maker's 4K capabilities.
According to Pulse, Digital Projection has now developed what will be the installers' choice of high-end performance focused projector solutions. As of writing, the Pulse team is busy measuring up for this latest upgrade so that Digital Projection's latest 4K offering can sit proudly within the company's flagship cinema.
At half of the cost of the large cinema's current projector, Simon Schino, internal sales manager at Pulse, comments: "Digital Projection offers some impressive numbers, but until you experience what we have, I'm not sure I'd be able to articulate the level of performance you'll be able to achieve at a pretty modest budget. Be sure and come and check it out when its ready."
PUBLISHED ON CE-PRO.EU