Producing state of the art video projection screens for home theatre applications, Screen Research's hand-crafted and European-built products are engineered to meet even the most challenging design and installation requirements. Offering a huge choice of customised products ensures that whatever the project, dedicated cinema or hidden cinema for a living room, creating the perfect individual home cinema experience is delivered every single time.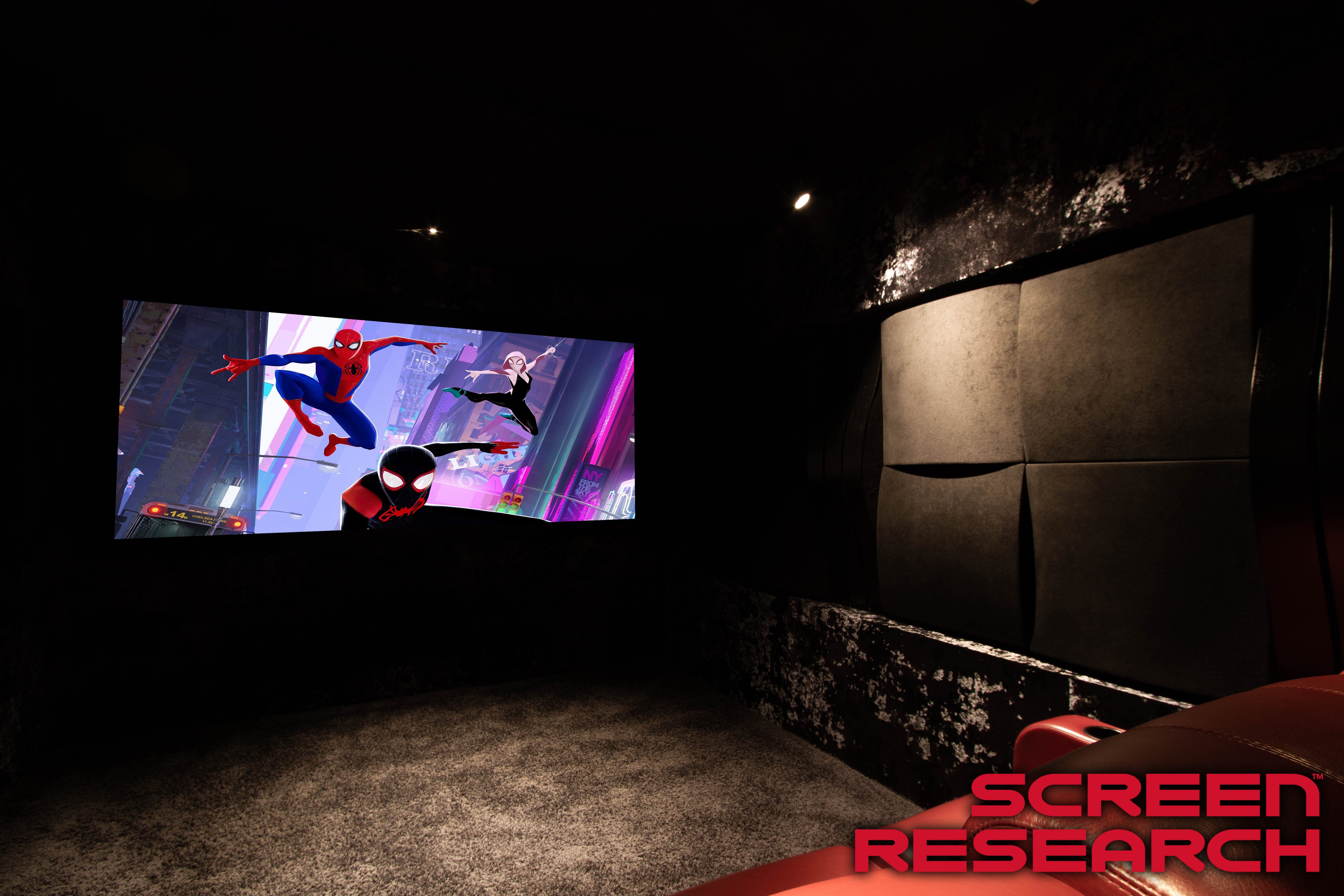 Screen Research carries out a rigorous programme of continuous development ensuring that the brand is always way ahead of the game, bringing the best fabric technology for any application. The need for high-quality in the fabric for getting any home cinema screen to the right level of performance cannot be overstated. This is of fundamental importance because the fabric is the surface responsible for the reflection and projection of the image, it's the heart of any screen and directly delivers the image back to the viewer.
Screen Research works with the industry's leading certification bodies, like THX and ISF and holds several key international patents that set their products apart in the market.
The best performance in any home cinema environment is always achieved by placing the front L/C/R speakers behind the screen. This is why acoustically transparent screens – which let the audio through, but reflect the image back – are so crucial. Screen Research holds patent over the company's ClearPix fabrics which enable delivery of the best acoustically transparent performance available. The company has also patented its own masking systems which allows the screen to adjust to whatever screen size is needed for the format being shown.
All of this quality and class-leading support is only available via homecinema experts who have a relationship with Pulse Cinemas.
Screen Research also offers one of the best configurator tools in the industry, where installers can check the exact screen size and type they need for each project. Read or Download the Screen Research Brochure HERE
Register for the Screen Research Configurator HERE