Making Waves Cinema
Echoing the natural world with its cool and cutting-edge wave design, this really modern home cinema room shows how contemporary design can play with shapes, technologies and visual cues that promote a feeling of well-being and also provide a backdrop for high-end cinema performance.
Cinemas come in all shapes and sizes and when working with Pulse Cinemas and our installation partners, you really can create the cinema of your dreams, matching perfectly with your personality and priorities.
This very special space uses a beautiful wave design on the ceiling, picked up elsewhere in the room, to not just make the room feel welcoming and stylish, but promote fantastic audio and increase the perceived quality of the images. It is the very definition of form meeting function.
The audio-visual impact created in this cinema begins with processing and amplification from Anthem, driving a full complement of Paradigm speakers to offer a fully immersive Dolby Atmos cinema.
A Screen Research 'Supreme' screen in this cinema is partnered with the powerful Atlas projector from Digital Projection; a brand with an unrivaled history in commercial and domestic cinema performance.
In this attractive and relaxing environment, the owners also get to enjoy the benefits of a Kaleidescape Strato content and movie server. There simply is no better way to enjoy high-quality content, completely uncompressed and as the director intended, (unlike some streaming services we could mention).
Fortress Seating has provided three rows of seating in various configuration so users can pick how they want to enjoy each viewing, always in comfort. The colour of the seating is, of course, designed to echo the rest of the look and colour scheme of the room.
Understanding how acoustics and equipment work together in harmony frees up the design process, so that there really is no limit to what can be achieved.
Pulse Cinemas customers can let their imaginations run free, safe in the knowledge the technical know-how is there to make it all work. Reflecting the natural world back at anyone who enters the room, this cinema creates a relaxed and open state of mind in the viewer, ready to enjoy whatever excitement comes next.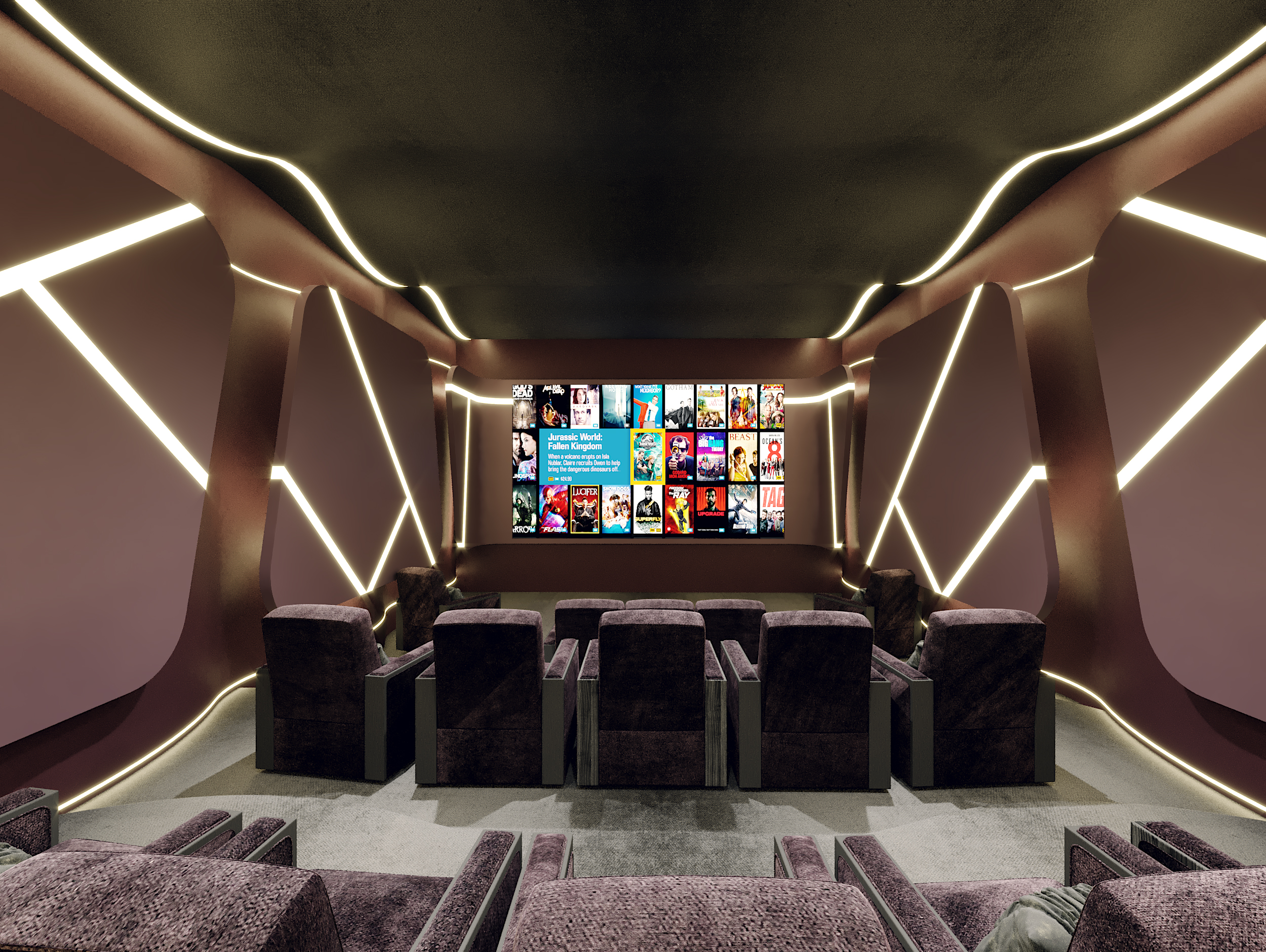 Suggested Equipment List: Making Waves Home Cinema
Speakers - LCRs Paradigm E5, Surrounds / Surrounds Backs - Paradigm E3, Atmos - Paradigm E80-R
Subwoofers - Paradigm - Defiance X15 Subs (x4)
Processor - Anthem AVM70
Amplification - Anthem MCA 525, Anthem - MCA 325
Screen - Screen Research - Supreme Screen
Projector - Digital Projection - Atlas
Movie/Content Playback - Kaleidescape - Strato 6TB
Seating - Fortress Seating Matinee Seats
Power Conditioning - IsoTek - Delta
COMPLETE COST OF KIT USED IN THIS PROJECT: £186,236.45