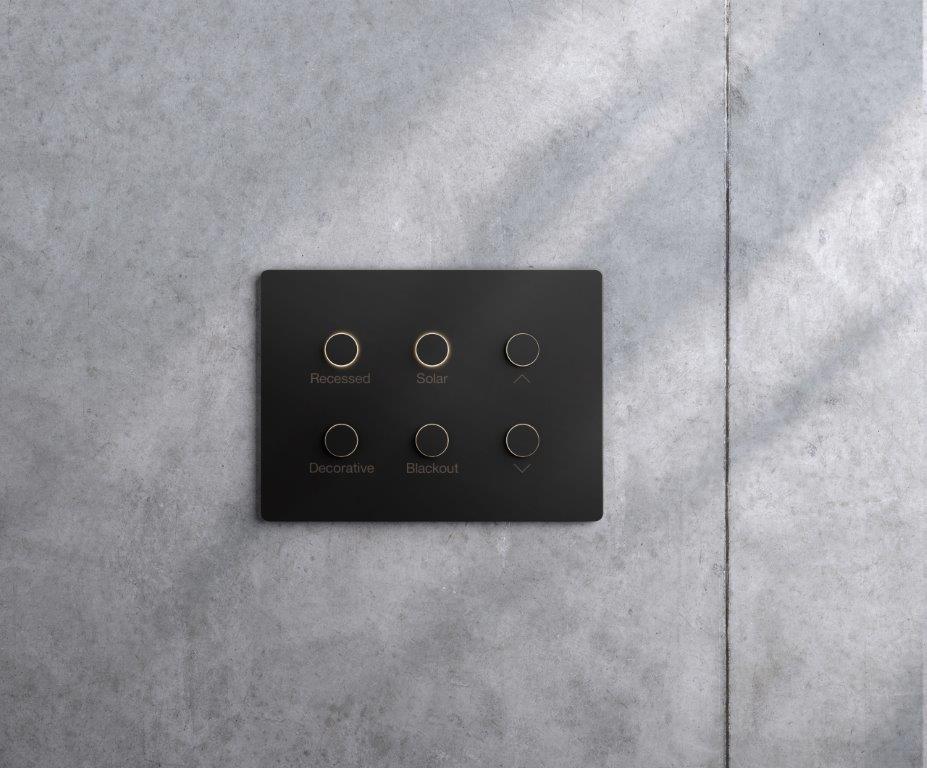 A brand that really chimes with Pulse Cinemas' desire to provide our installation partners with unique experiences to deliver to market is Lutron. These latest introductions underline the brand's position as number one in the world for luxury, automated and highly aesthetic lighting systems.
Powering the next generation of the famous Lutron Electronics, HomeWorks platform, its premium automation platform, is the HomeWorks QSX processor, a unit that delivers a serious upgrade to this already impressive and popular system.
The maker has poured an impressive level of investment, its largest ever for a product development programme within the HomeWorks family, to birth the muscular HomeWorks QSX Processor.
The new unit offers expanded connectivity and reliability and also streamlines and improves the whole installation process delivering benefits for installers and customers alike. Some of the headline abilities include backing-up and restoring project databases from the cloud to avoid project file loss and seriously increased processing power and memory to manage larger, more complex projects. In fact, the HomeWorks QSX Processor introduces 8 x the processing power and 16 x the memory compared to the previous generation!
Other noteworthy aspects of the QSX include the ability to work as a single or dual link device, Connect Bridge built-in to the processor to enable cloud software updates, off-site database storage and easier remote access for programmers increasing system creation and maintenance flexibility.
Its also important to remember that QSX is a genuine development from its earlier cousins and so has the same installation architecture meaning upgrades from QS to QSX without changing any other hardware is available, delivering the power of the new system to new or existing projects.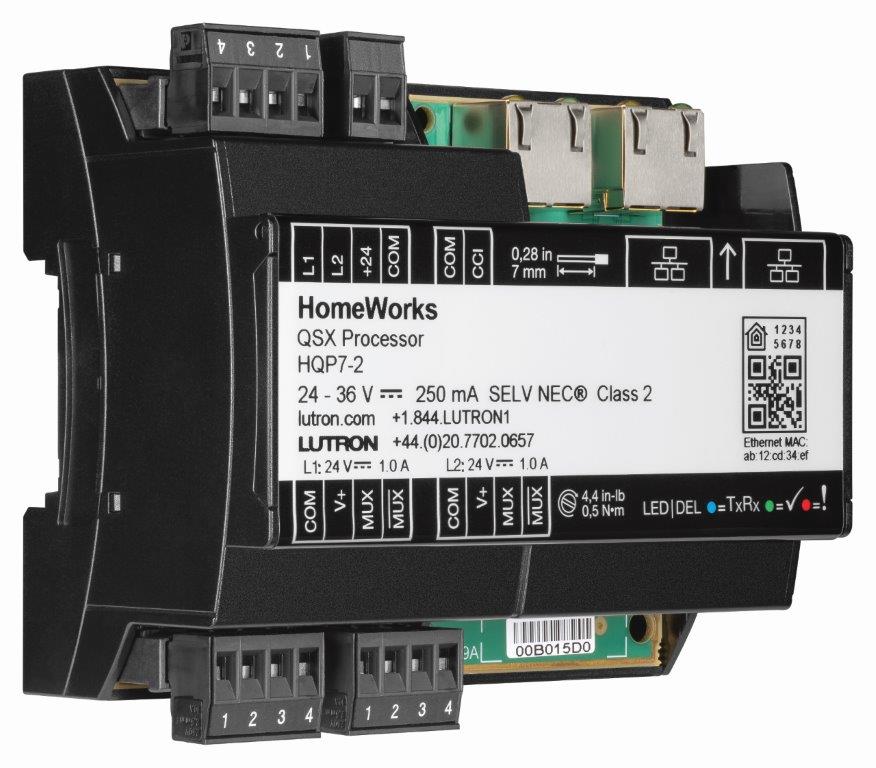 The QSX Processor is also compatible with all existing HomeWorks wired QS and wireless RF devices and securely connects to third-party products with the built-in Connect Bridge technology. Orders are being taken now for the HomeWorks QSX Processor with shipments from Lutron starting February 15. Note, although the new unit is backwards compatible with HomeWorks QS, it is not backwards compatible with HomeWorks Illumination.
A useful partner to the HomeWorks QSX Processor, and also new from Lutron, is the PRO LED+ Phase Adaptive Power Module. Strength and reliability are also to the fore as the high-wattage LED+ DIN module with RTISS-ICM withstands the most severe electrical stresses like LED in-rush, bulb blowout or short circuit.
A new addition to the Din-Rail mounted range of load control modules, this unit will work with the new QSX processor, and previous HQP6 processors. This model offers a higher load capacity with specific ratings for LED loads to cater for the latest lighting designs. Each zone has 0w minimum load requirement, whilst zone 1 offers 1200w maximum for Halogen/ELV loads and has a 1.7A (400w) LED rating. As for zones 2, 3 and 4 each has 800w maximum for Halogen/ELV loads and a1.0A (250w) LED rating. This product is also shipping from Lutron February 15.
The wind of change with Alisse
Built specifically to partner the HomeWorks QSX Processor, the Alisse family of wall mounted controllers offer versatility, control and beauty to match the power of the QSX.
The Alisse wall control range integrates Lutron's cutting-edge technology with sophisticated and timeless design to complement high-end designer led interiors. The ability to personalise button configurations and engraving for each device gives an aesthetic that will complement the clients lifestyle and décor. Seductive and sophisticated, these wall controls enable homeowners to get the most out of their system via a subtle intuitive light control experience. Created from high-quality materials and available in a variety of finishes, the Alisse wall control is a genuinely customisable luxury product. The range comes in a choice of finishes from the 'Lutron Signature Metal Collection' exclusive to this product.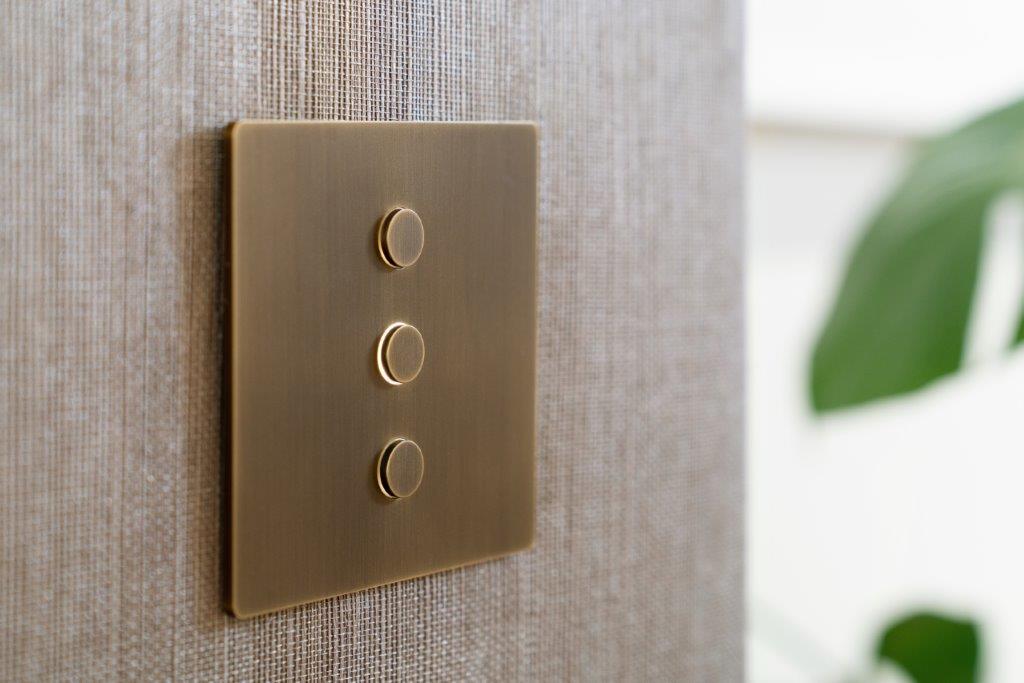 As you would expect here, each controller can be delivered to your project with tailor-made button configurations and custom engravings for completely personalised lighting control. The engraving is of high-quality using precise etching backfilled with complimentary ink.
All the buttons also have an LED halo to indicate system status with an attractive backlight to aid finding the wall control in the dark. Single, dual or triple button column configurations are available and all the configurations fit in a single UK backbox. This exciting new proposition will be available from March 2021.
Created to offer the level of control suited to the expansive new options from the QSX Processor, the Alisse range completes a powerful new trio for luxury automated lighting from Pulse Cinemas partner Lutron. Get in touch with our Lutron experts to ensure these products are planned in for your next project.