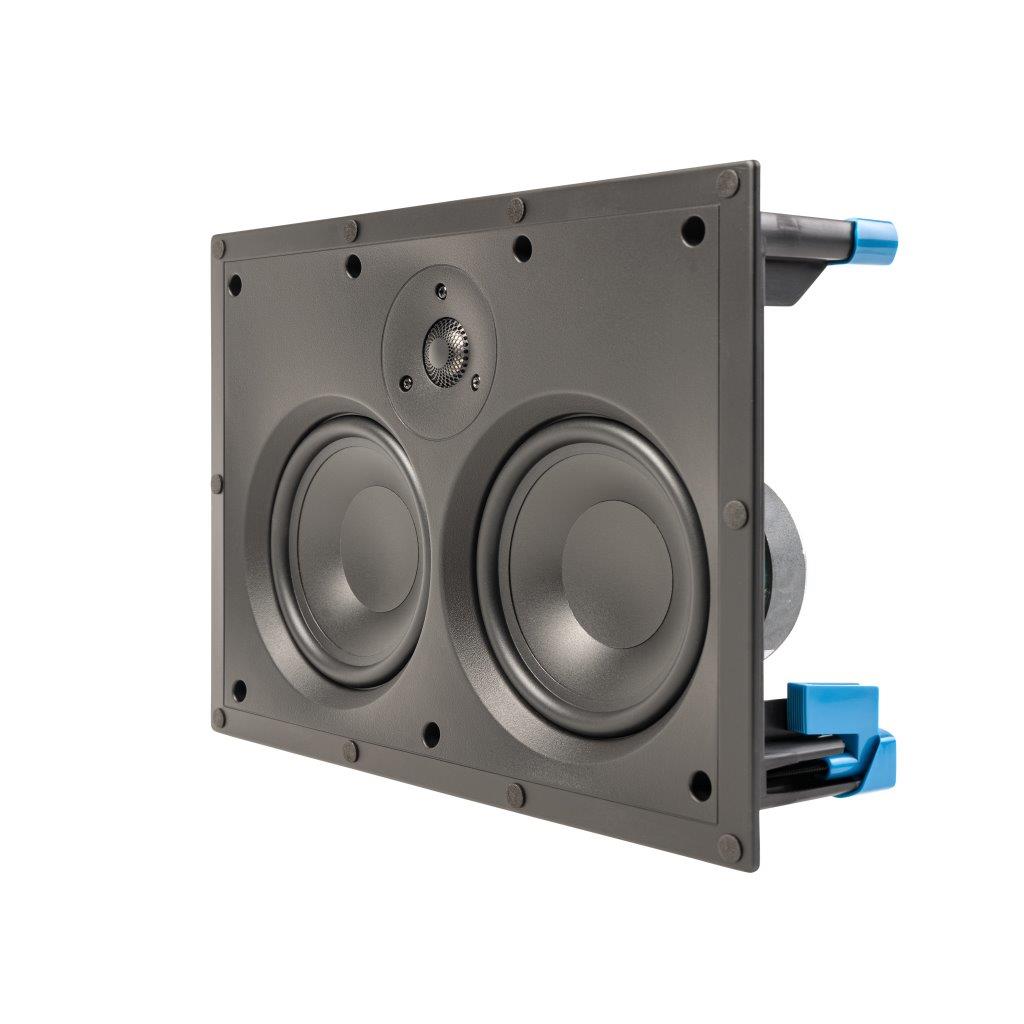 Created by Canadian audio experts Paradigm as the Affordable Audiophile Collection, the latest version of this excellent series of architectural speakers is now shipping and available to order.
The 'Go-To' custom install speaker, the CI HOME series addresses the important considerations when selecting truly integrated custom installation speakers.
Especially true in this new V2 variant, CI Home Series V2 delivers truly superior sound, includes important trickledown technologies, offers easy installation, and sports a bezel-free micro-perf grille with an incredibly discreet aesthetic.
Paradigm's exclusive Perforated Phase-Aligning (PPA) Tweeter Lens protects the delicate tweeter dome, whilst the PPA technology acts as the Phase Plug, blocking out-of-phase frequencies for smoother, extended high frequencies with incredible detail and higher output. The technology is also Ferro-fluid damped and cooled to ensure smooth high-frequency performance with amazing clarity across a wide listening area.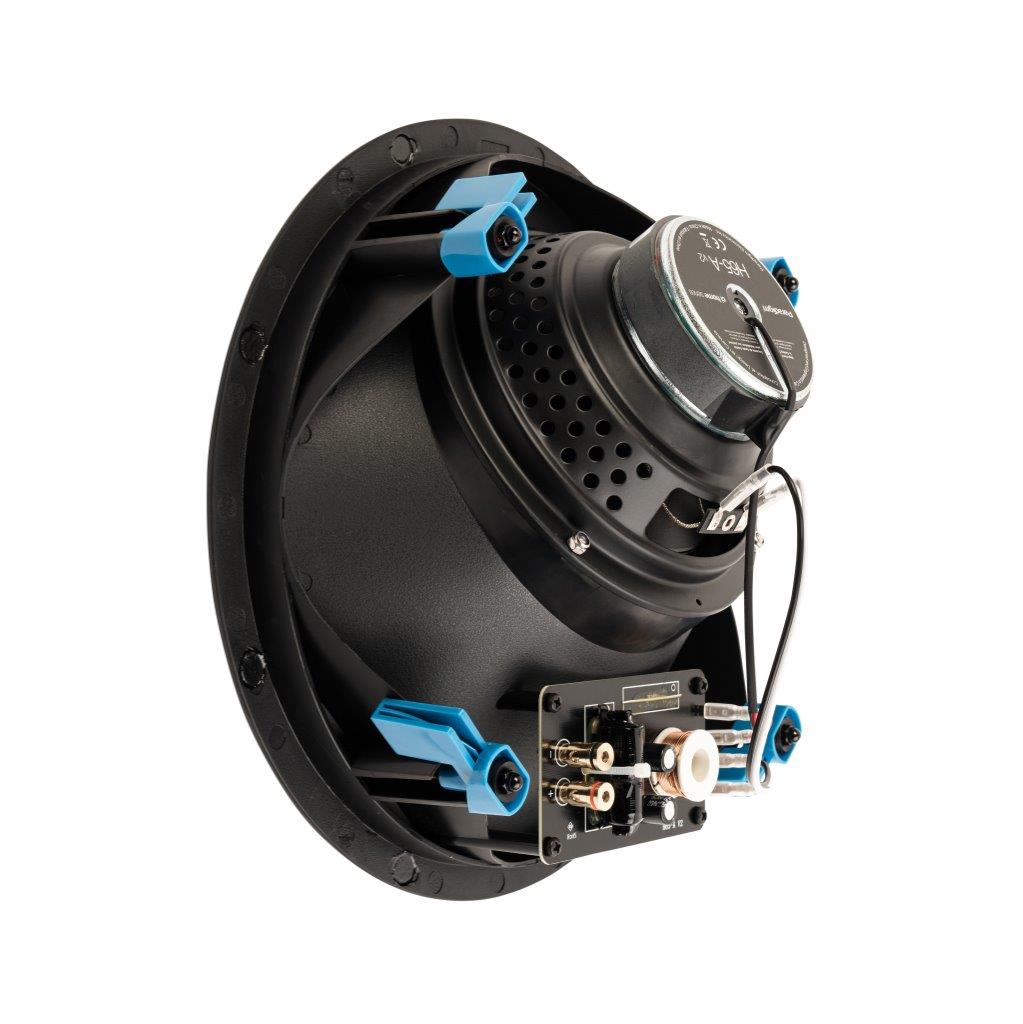 More unique features are included on the Dual-Directional Soundfield and 30°-Angled Guided Soundfield Models. Here Paradigm's Stereo/Mono (SM) systems offer rich pure-fidelity dual-channel L/R sound from a single speaker. The Dual Directional Soundfield provides wider-than-normal dispersion making the systems ideal in small rooms that are less suited to a stereo pair, or where a single speaker is preferred. Drivers in the 30°-Angled Guided Soundfield sit at a 30° angle from the ceiling, enabling installers to adjust the direction of the sound, without compromising the curial sound dispersion pattern between drivers and baffle, thereby preserving sonic integrity. 30°-Angled Guided Soundfield systems are also ideal as front speakers and as surround and/or rear speakers in a home theatre system.
The superior mineral-filled polypropylene bass/ midrange cones: partner oversized computer optimized ferrite magnets and high-power motor structures to deliver detailed midrange performance with clean, extended bass.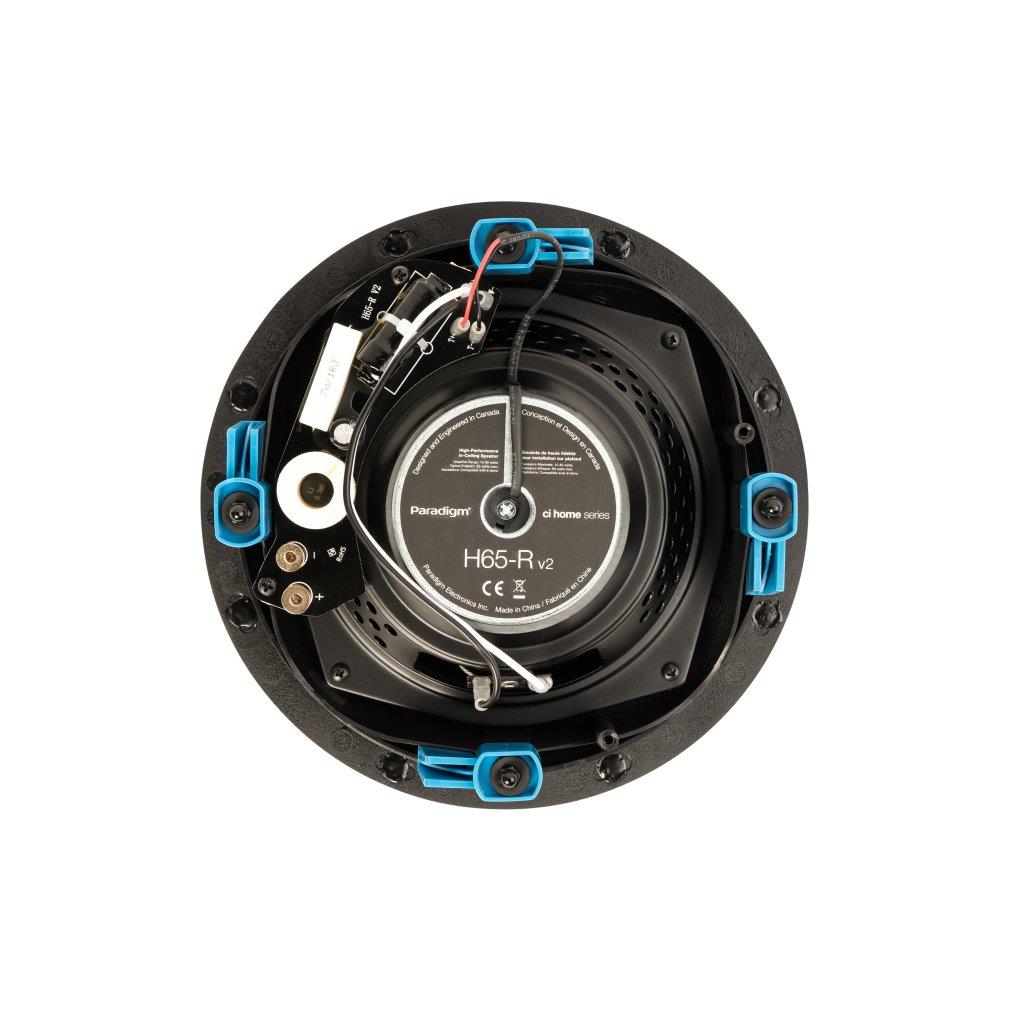 Other features of note that come with these installer friendly speakers include pocketed screw holes that help to hold the drill steady, making installation easier and straightforward. Exclusive TORX-guided clamps are also included to protect against screw cam out and stripping, whilst rigid ABS clamps simplify and reduce installation time. ABS also sandwiches and strengthens the area around the mounting hole, removing unwanted resonance and vibrations. Pre-construction brackets and square grille accessories provide more installation flexibility and high-quality binding posts feature a larger wire access hole and connect via banana plug, pin or bare wire. The magnetically attached grilles use neodymium magnets to hold grilles firmly in place and the bezel-free, micro-perf grilles allow installers to mix and match CI Home, CI Pro and CI Elite Series for a seamless aesthetic from room-to-room.
If you have any questions on this updated series, do get in touch with one of the team and remember, Anthem is the sister brand to Paradigm and designed to work in harmony, so do keep this mind when thinking about amplification and driving these fantastic speakers.