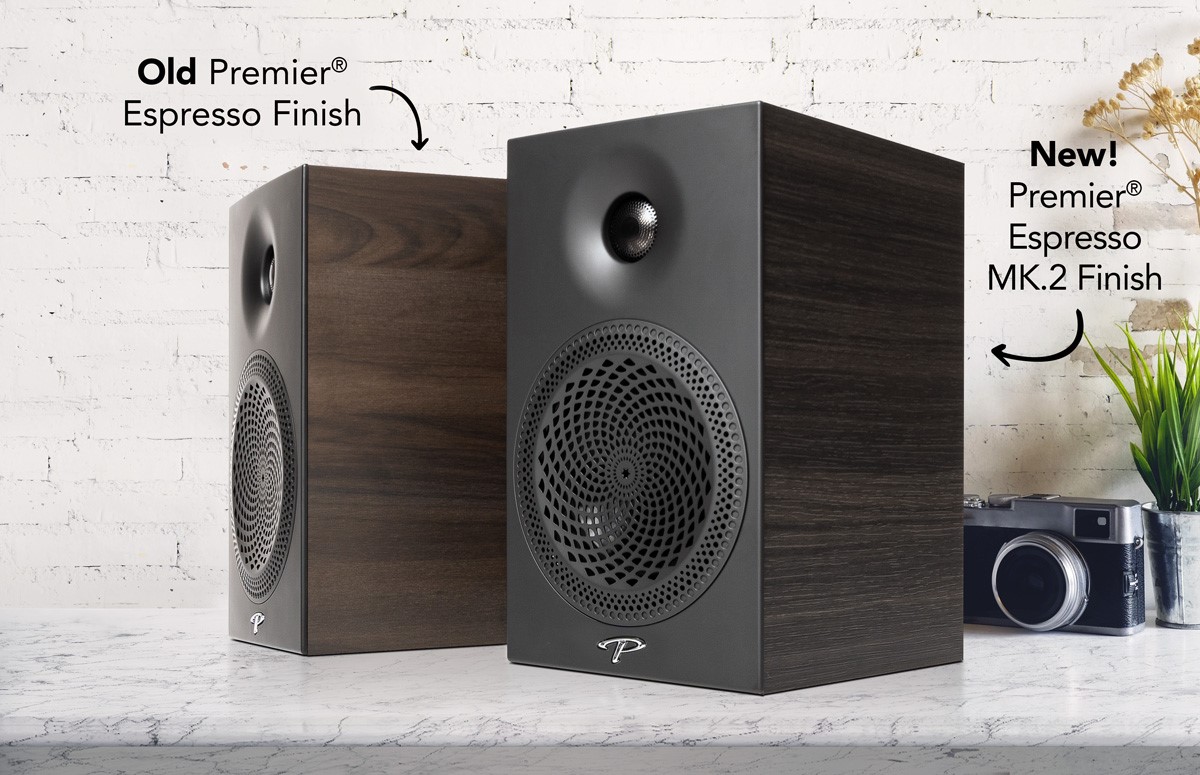 Some crucial updates from the fantastic Paradigm family concerning Espresso Grain MK 2 Premier models and amplification news.
Paradigm reports that it has resumed production of the Espresso Grain MK 2 Premier models and will be including a mixed inventory of the various models in future shipments to the Europe and China markets.
As a reminder, the Espresso Grain MK 2 has a slightly darker tone than the original Espresso Grain finish. It looks fantastic and is an excellent alternative finish within the Premier Series. Contact us to place order and reserve yours now.
Also following the recent announcement of the Paradigm DCS-208FR3 in-wall subwoofer, Paradigm is underlining the legendary performance, control and power delivered when partnered with Anthem's X-300 and MDX/MDA Series amplifiers. In order to maximize performance, Paradigm recommends using the DSP Profiles that are available for the new DCS-208FR3 in the X-300 and MDX/MDA amplifiers.
Please follow the DSP profile installation instructions below.
Paradigm X-300v2 DCS-208FR3 DSP Profile Install Process (Requires Windows Operating System)
*** It is important to note that this only applies to the X-300v2 models with a USB Input on the back. ***
1. Download ARC Genesis v1.5.4
2. Connect windows PC to X-300 via USB cable.
3. Download X-Series Configurator v1.06
4. Select DCS-208FR3 DSP Profile Based on Installation
Anthem MDX & Martin Logan MDA Series Amplifiers DCS-208FR3 DSP Subwoofer Profile Install Process
1. Update the MDX/MDA to the latest version (0.3.9506) of firmware.
2. Activate Subwoofer Output
3. Activate Powered By Zone X
4. Select and Activate Paradigm DCS-208FR3 Subwoofer Profile
Get in contact if you have any questions regarding the DSP Profile installation process.