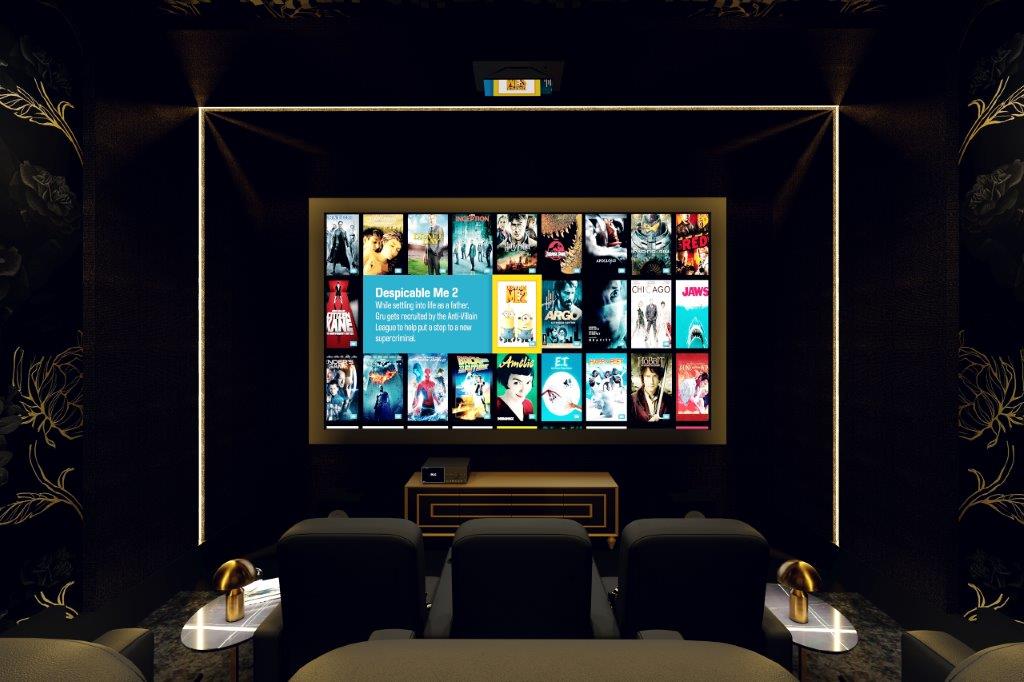 Pulse Cinemas introduces what is available right now from home cinema specialist Screen Research.
With a huge range of price points and performance options, Screen Research is the only brand you need to deliver all your home cinema projects. Screen Research is also available to purchase direct from our recently launched on-line store, fast, efficient and always open!
Register and start using our on-line store to find and purchase Screen Research products.
BEATING BIG TVS HANDS DOWN
All Classic Line products benefit hugely from being part of the Screen Research family as they tap into technologies developed for screens higher up the range. The Classic Line also only uses ISF certified screen surfaces for high-performance imaging.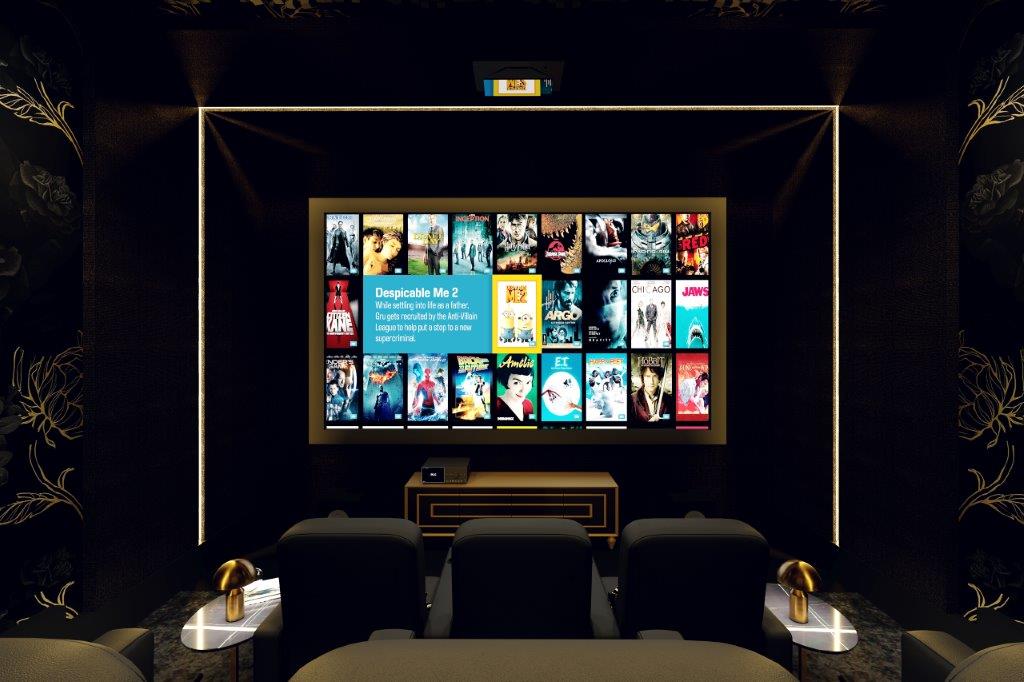 Screen Research Classic Line Fixed Frame,100'', 16/9, ClearPix fabric models are available to purchase right now in the Pulse Cinemas e-store. If you have a Pulse Cinemas account, you can register and secure yours today! If you don't have an account, talk to us and begin your Pulse Cinemas journey.
Also available, Screen Research Fixed Frame Classic Line Screens at 120''. Get yours now from the Pulse Cinemas on-line store. If you are already a Pulse Customer, register and buy today! If you would like to discuss opening a Pulse Cinemas account, contact us.
FIXED SCREENS
The Screen Research Fixed Screen ranges are available in integrator, Supreme and Supreme options. Opening use case scenarios wider, this family of products brings more of the in-house developed technologies the company offers into play. The Integrator family means exclusive Screen Research fabrics can be used in projects that do not require a fully finished frame. These options are available in standard and 'TheaterCurve' versions.
Supreme fixed frames add velour-covered framing into the mix to offer enhanced perceived image contrast ratio and cope with any projector over-scan. Supreme frames feature the patented E-Grip fabric attachment system for fast and easy fitting. They are available in both standard and TheaterCurve versions for use with anamorphic projectors.
MASKED FIXED FRAME SCREENS
Fixed frame screens with masking offer a wide range of motorised image masking options allowing the screen to adjust to and keep pace with whatever the owner is watching. As home cinemas become host to a wider range of content sources, this is a vital ability that adds wow factor and functionality. Whether a TV broadcast in 16/9, a letterbox movie in 2.35:1, or a vintage film in 4/3 original aspect ratio is being watched, these screens can cope. Supreme E-Mask screens offer the basic level of masking allowing switching between two fixed aspect ratios. Reference X-Mask screens permit a full range of variable masking options, catering for any image ratio from 1.33:1 to 2.76:1.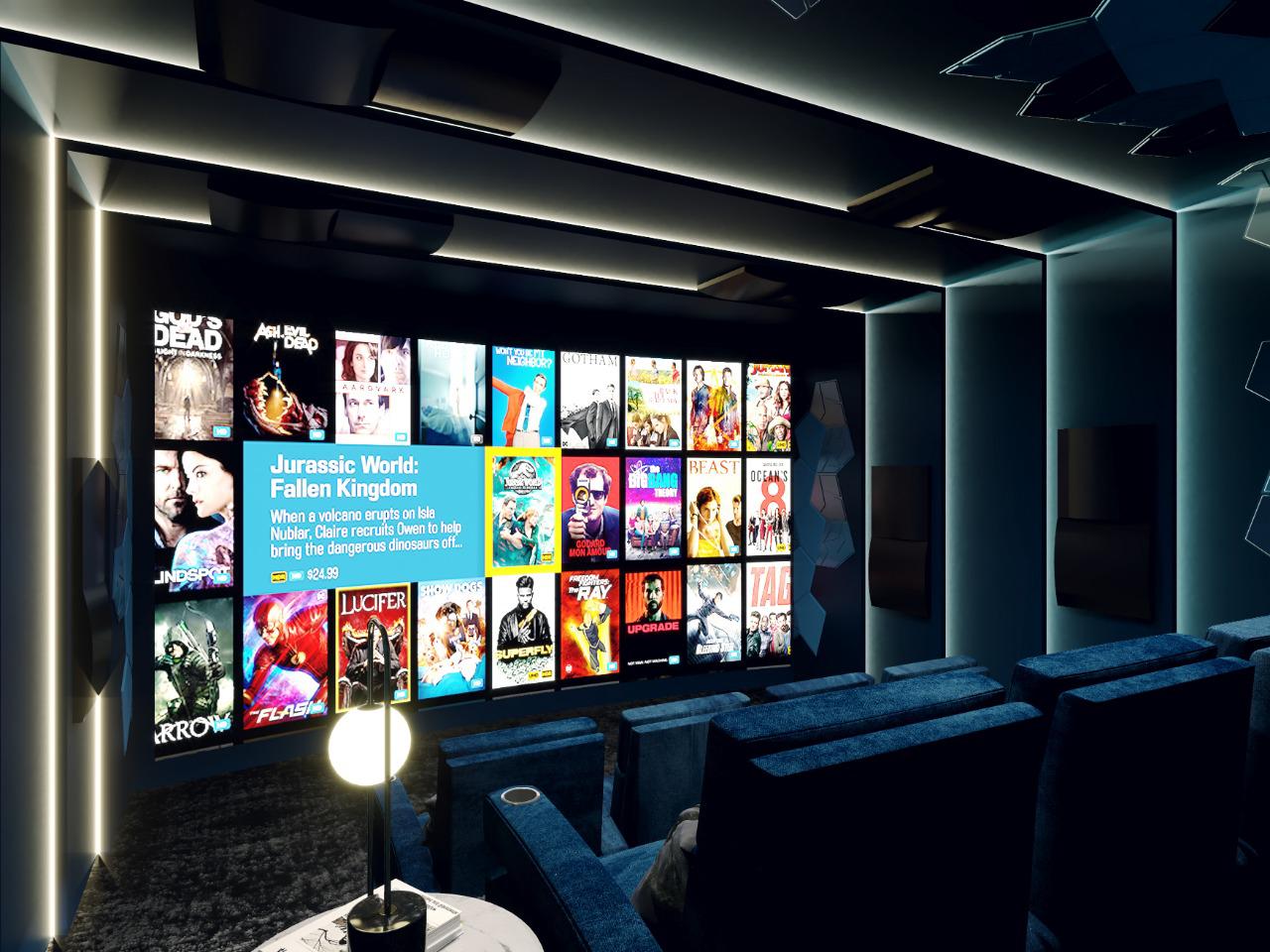 MOTORISED DROP-DOWN SCREENS
For when the installation must be super discreet, the Screen Research family of motorised options comes into its own. Classic screens deliver on-ceiling or in-ceiling slot opening options with Screen Research's Standard tab-tensioning system and integrated infrared remote control. The Supreme options deliver a wider range of mounting options including in-ceiling trap door opening and a full range of masking options catering for virtually any video projection image ratio. Supreme screens also feature Screen Research's patented TFX Floating tab-tensioning system.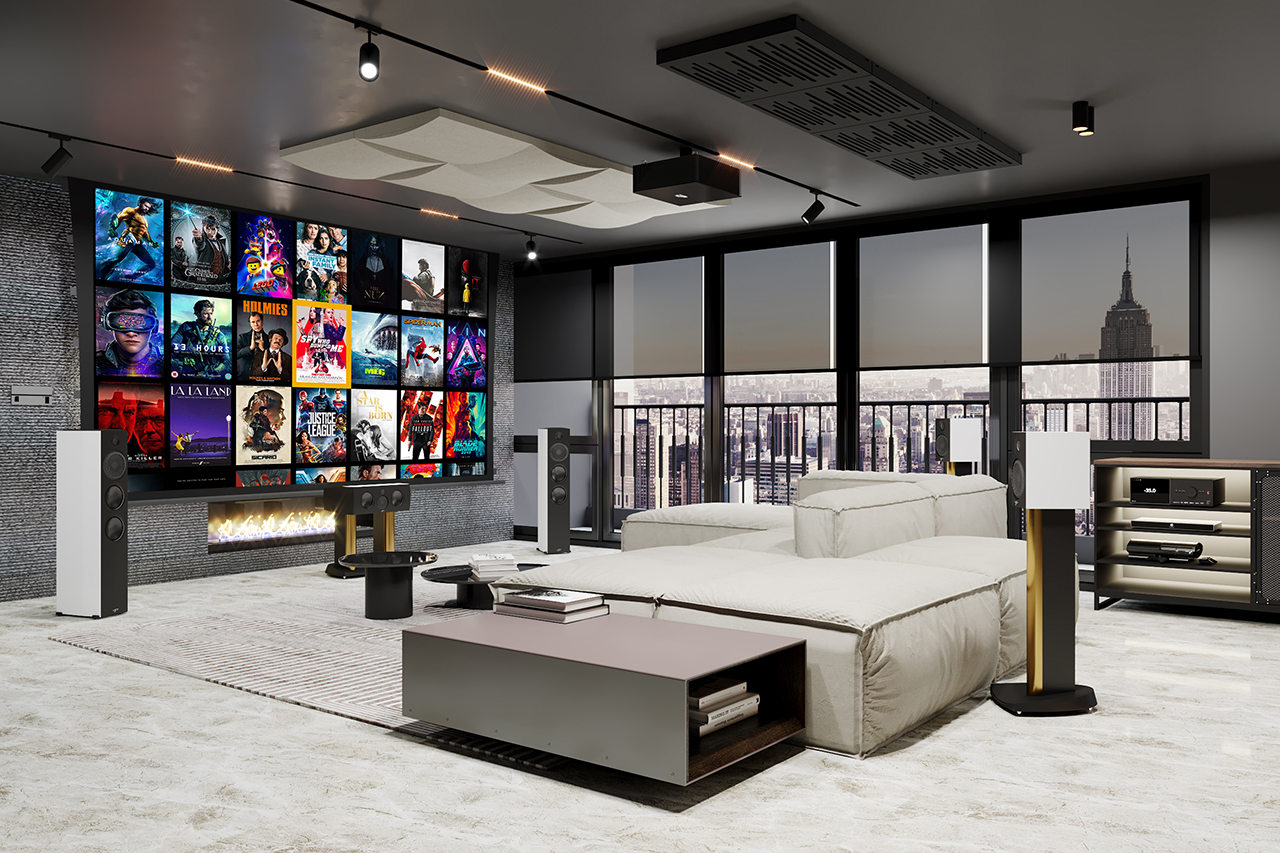 DECORMASK
The final flourish for interior design focused and artistically inclined customers, Screen Research DecorMask technology offers the option to have a work of art of the customers choosing on display when the screen is not in use. When the cinema comes to life, the image is rolled away neatly, to be replaced with whatever is to be watched. When the viewing is over, the sequence is reversed.
For more information on any aspect of Screen Research, just get in touch today!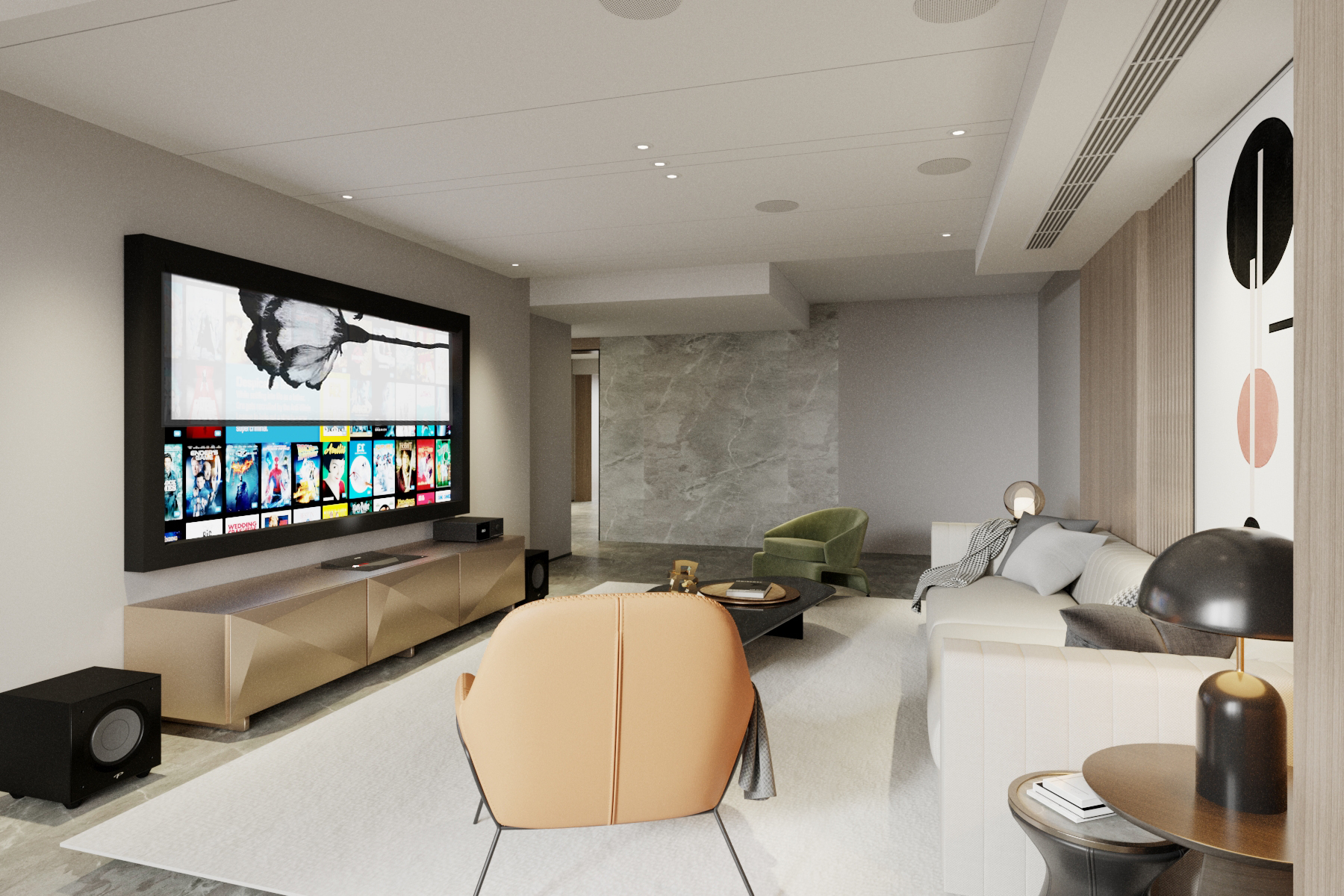 SCREEN RESEARCH CONFIGURATOR!
A vital part of the Screen Research experience is being able to choose exactly the right screen for each project via this unique service. It takes a few seconds to register and installers gain access to the whole range of screens and fabric options. Using the configurator gets you to the right choice for any type of project quickly and accurately. The configurator gives access to all the standard Screen Research products which come in aspect ratios of 16:9, 4:3, 2.40:1 or 2.35:1 and in sizes from 60in to 159.5in wide in 10in increments. As well as a huge choice of designs and fabrics from the standard ranges, because Screen Research is a genuine innovator, any special customised options that you require can be created and accommodated.
SCREEN RESEARCH, FAST AND FABULOUS
Want to see how easy it is to un-pack and install a beautiful, high-performance, Screen Research Décor Mask Screen? Watch our new video and find out as the Pulse Cinemas Reception area gets a fantastic new addition.