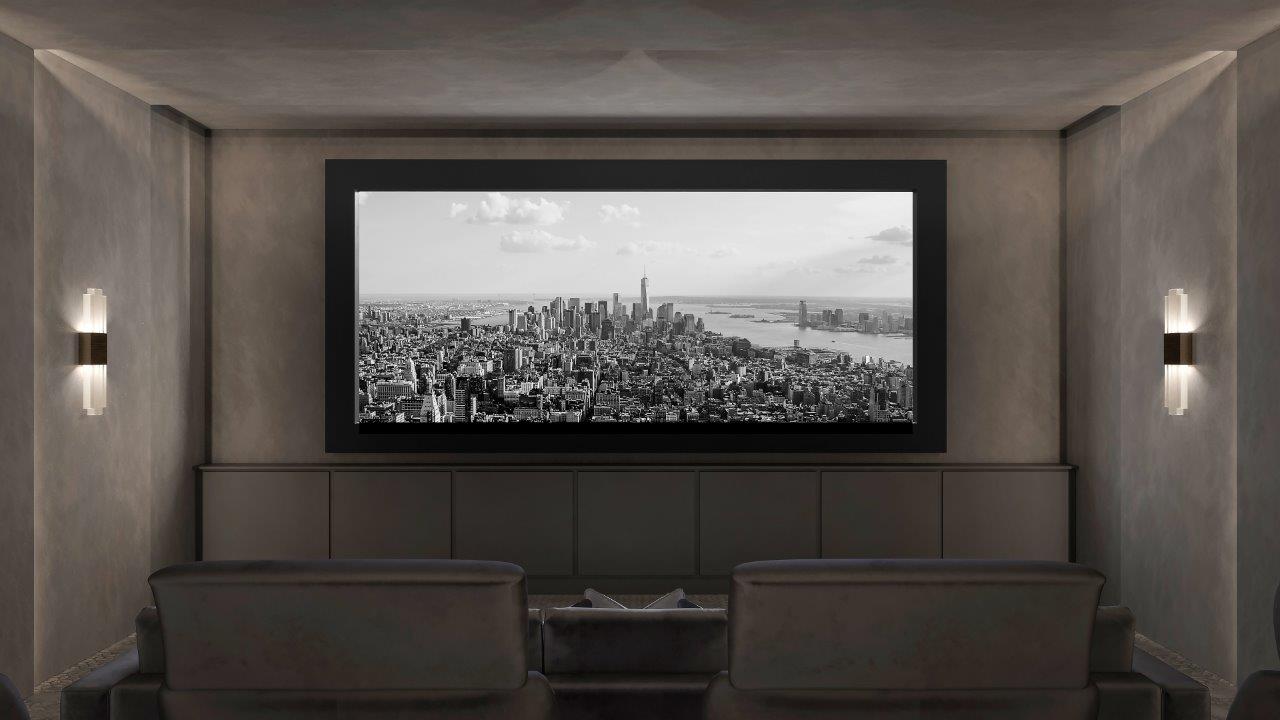 Screen Research offers an unmatched high-performance range of home cinema screens representing the best value in the sector. Find out why the best quality is always worth investing in.
Everyone in the home cinema sector knows that Screen Research offers some of the best products around, but did you know just how good? or how wide the range is? were you also aware that the brand is THX, ISF and most recently PVA certified as well, underling its status as a world leader in home cinema performance and technical excellence. Other key performance advantages include Screen Research's advanced woven cinema screen fabric offerings which allow the best partnership for speaker placement.

The Screen Research Range
The choice of screens available from Screen Research is wide and offers a huge choice of performance characteristics and price points. The full range is listed here with their MSRP retail to the end user prices, all products here are based on 100in size.
Fixed Frame models. 100in @16:9
Classic CLF – Solid white fabric - £1020 Exe Vat. (starting at a £1000 pounds)
Classic CLF – Perforated fabric (PPW) £1428 + Vat. (under £1500) – comparable to competitors
Classic CLF – Woven fabric £1775 + Vat. (best unmatched performance in video and audio)
Supreme FS3 (superior fixed frame) – From £2000 Exe Vat
FSD – ultra slim frame – From £1400 + Vat
Drop down models. 100in @16:9
Classic Line drop down screens – On Ceiling/On Wall/ from £2000 + Vat
Classic Line In Ceiling – from £2400 + Vat
Supreme drop down screen models – from £3800 + Vat. Available with screen sizes up to 160in wide.
Masking models. 100in @16:9
E-Mask fixed frame – Lateral or Top/bottom masking – From £7000 + Vat. Now available in large sizes up to 160in wide (2.40 model). Please make a big point of this.
Supreme Drop down – Lateral or top/bottom masking – From £6500 + Vat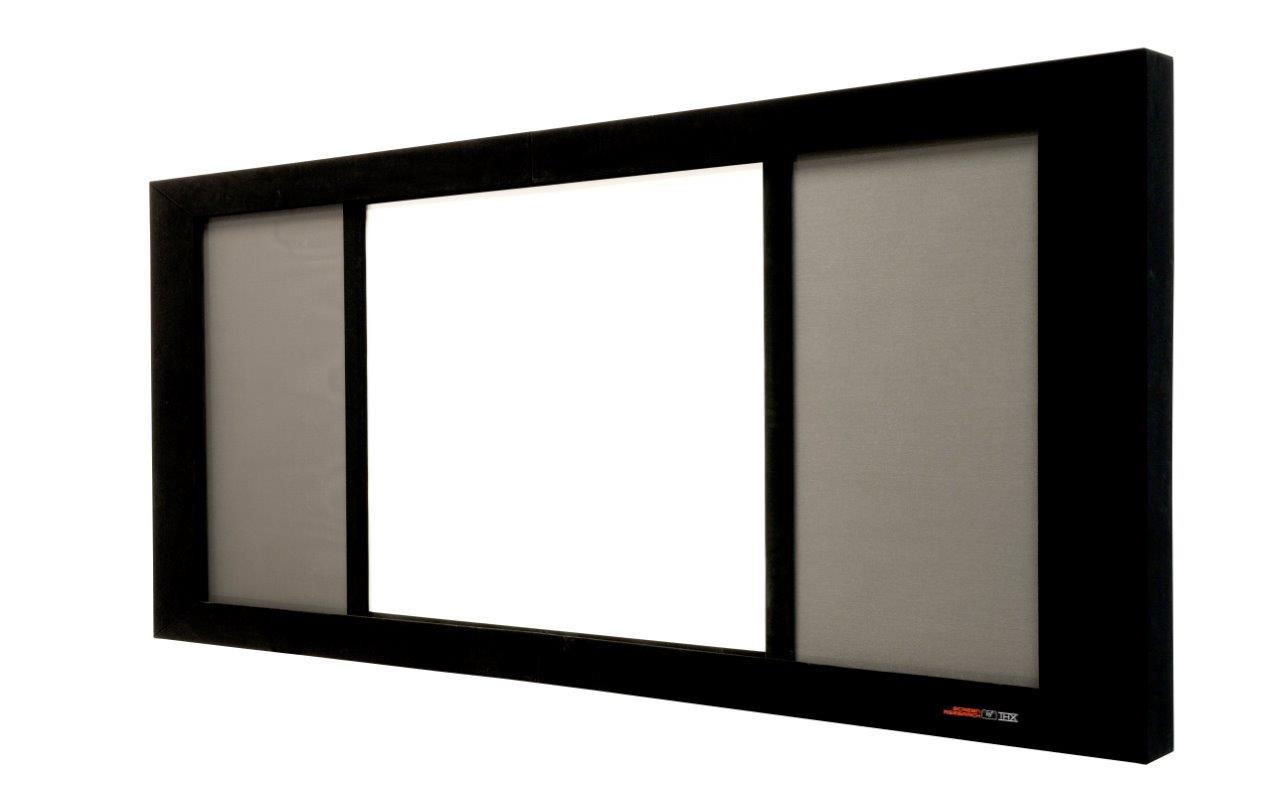 Flagship models. 100in @16:9
Supreme FDM – DecorMask – from £7000 + Vat. Any custom image included in the price. Available up to 140in
Reference XLR3 & XTR3 & X4R3 masking models – From £11,500 + Vat.
Multiple extra options available on this model including the following:
External velvet housing removal – applicable if customer uses own housing
Full closure of masking system – used to protect the screen fabric
DecorMask option – image printed on fabric and lowered when system in not in use, or when listening to music via the materials acoustic transparent properties
Leather housing finish option
Ultra silent motors
Available up to an impressive 260in wide with particular fabrics and options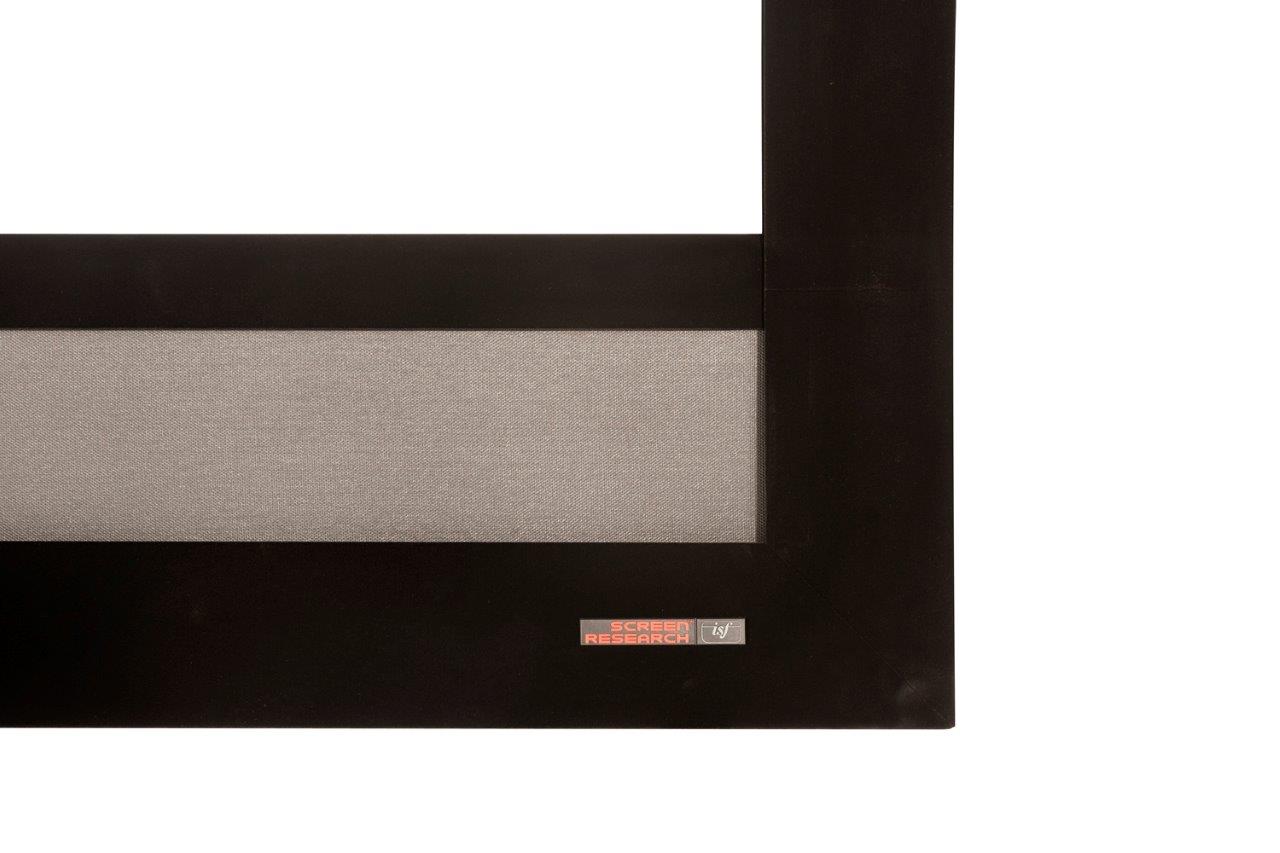 FABRICS
ClearPix Ultimate 0.75 gain – the flagship woven acoustically transparent option
BRAND NEW FusionPix 2 Grey 0.9 gain – Solid grey fabric to achieve superior black levels
SolidPix Sonic 0.75 gain– excellent perforated white fabric
SolidPix white 0.9 gain – the original solid white projection fabric.
SolidPix Lightstop white 0.9 gain – used when there is extra light behind the screen.
It is also important to note that warranty on all the products is five years for fabrics and the frames, and three years for motors, interfaces and remotes. Many of the Classic Line products are available directly from Pulse Cinemas from the on-line store, in stock and ready to order. The abilities of the DecorMask family also underline why Screen Research is a vital part of our new DécorCinema concept. Find out more about this consumer facing, project creating initiative right here.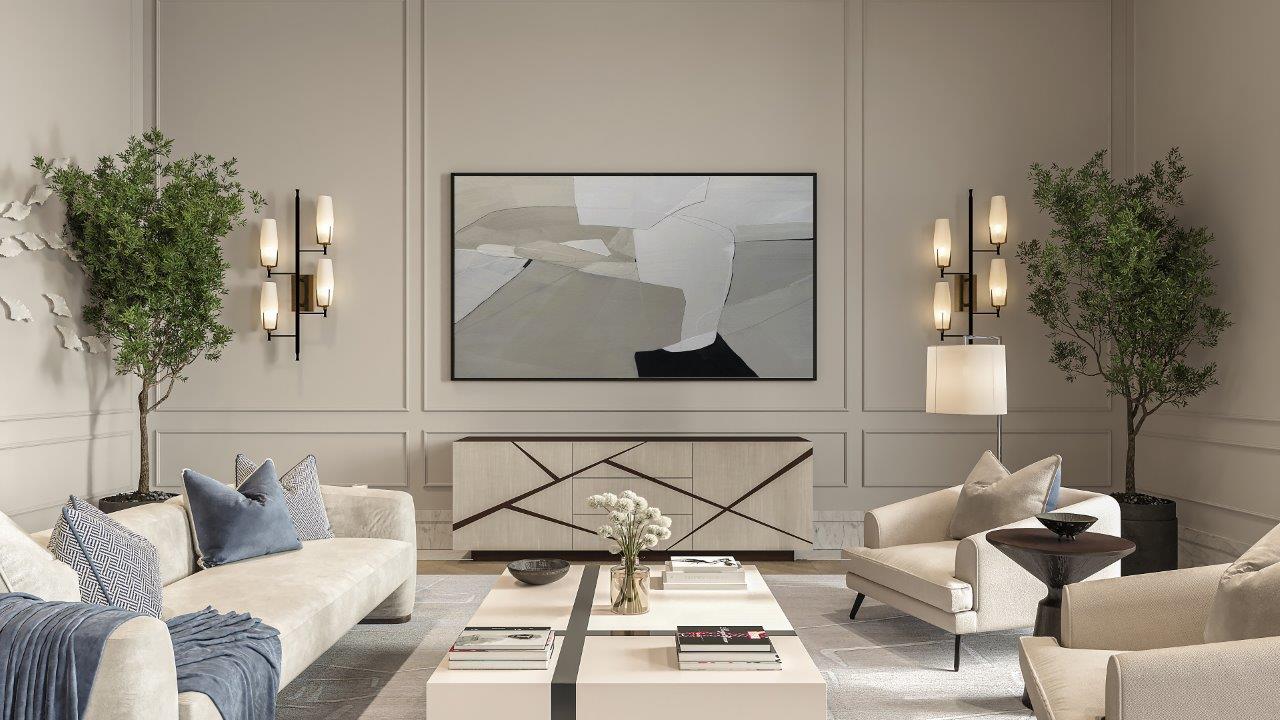 Superior support
Another important part of the Screen Research offering is the fantastic Screen Research configurator, the on-line platform that allows dealers to find exactly the right screen for each project, fast and without fuss.
If you have not registered and tried out the service yet, visit the site and begin making you project planning easier today.
We are also keen to underline the Pulse Cinemas technical support that comes as standard with any Screen Research purchase. Our experts are standing by to advice you in all aspects of getting your screen choice and installation right, including visiting and supporting on site.
Added into this heady mix of added value, Pulse Cinemas is planning a special event that will see the most supportive dealers invited to visit the Screen Research factory in Poland and learn more about this incredible brand first hand.
For now, get in touch and find out why Screen Research represents the best value in the home cinema channel.