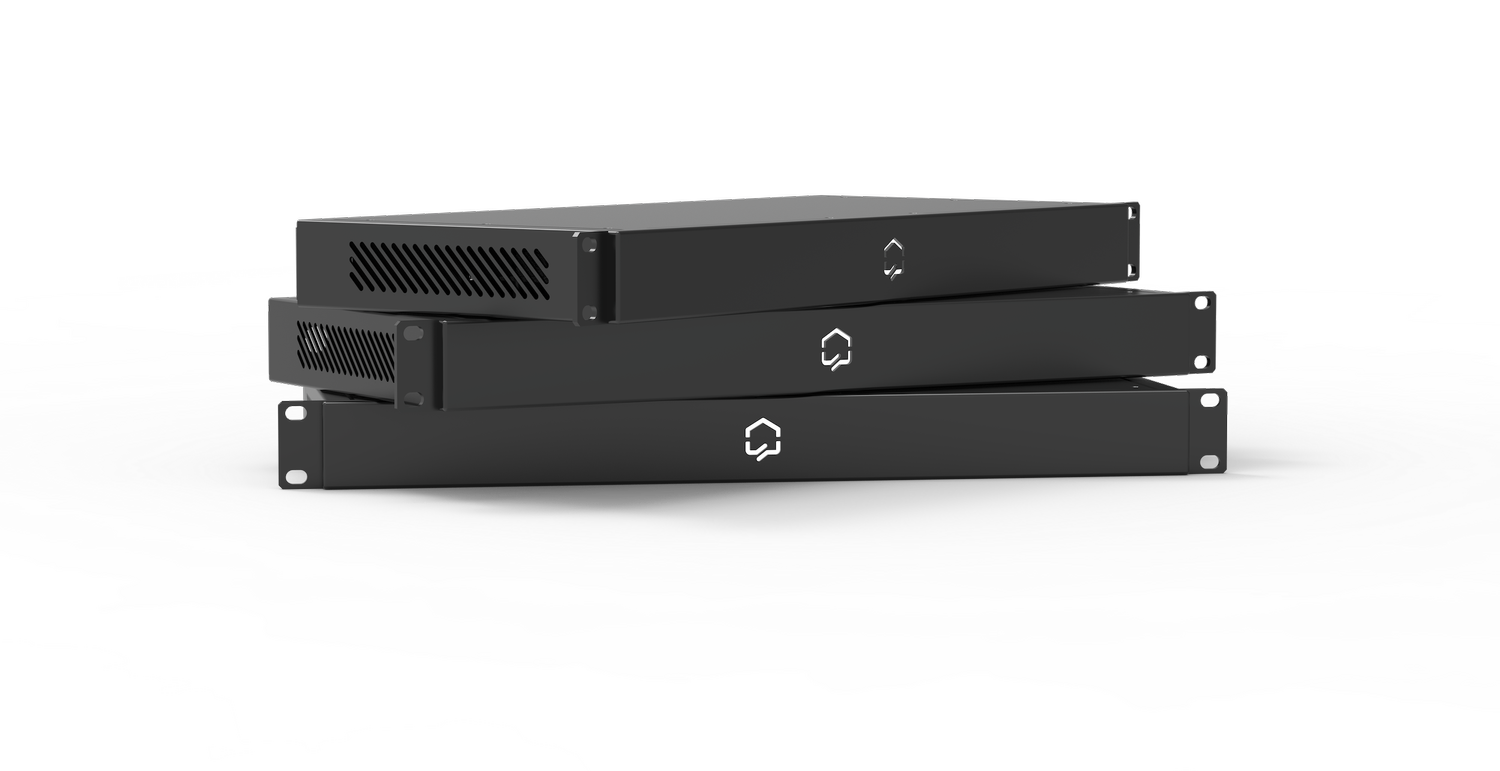 When we announced the exciting addition to our line up of the Tyba brand, we promised there would be fresh additions to the line up before the end of the year, welcome to Muse D4!
Part of Tyba's powerful multi-zone music control and playback system, D4 takes full advantage of the Muse platform which delivers streaming audio to a near endless number of Dante/AES67 end points. Whether the application requires scalability or simply a focus on high quality music reproduction, Muse has it covered.
The Muse D4 is Tyba's entry level model for the Muse platform building on the success of the existing larger D16 and D64 models. The D4 is perfectly suited to smaller applications where all the functionality of Muse is required but at a lower stream count, a great solution for homes and smaller commercial sites.
The D4 is capable of four independent audio streams over Dante and works with the Muse Manager app providing full management of the Muse Audio System, available for Windows, MacOS and Linux. Simply manage content, playlists, playback, stream monitoring and scheduling all in one place. Simple and powerful.
If you are unfamiliar with Dante, it is the leading AV-over-IP solution in the world, found in over 2000 products from more than 400 manufacturers. Dante replaces point-to-point analogue and digital connections with a standard IP network that delivers completely lossless audio, huge channel counts and near infinite signal routing flexibility, all while being incredibly easy to deploy and use.
Streaming services TIDAL and Deezer are built-in to Muse and the system also gives access to internet radio. Tyba is also due to deliver AirPlay 2 and Spotify Connect support to the Muse system in the near future
Kapes Patel, Pulse Cinemas COO, says, "The Muse platform was designed to take full advantage of Dante and with the addition of the D4, Tyba has a complete family of products to take care of any type or size of project. If high-performance and reliability are important in your projects, talk to us about Tyba and Muse."