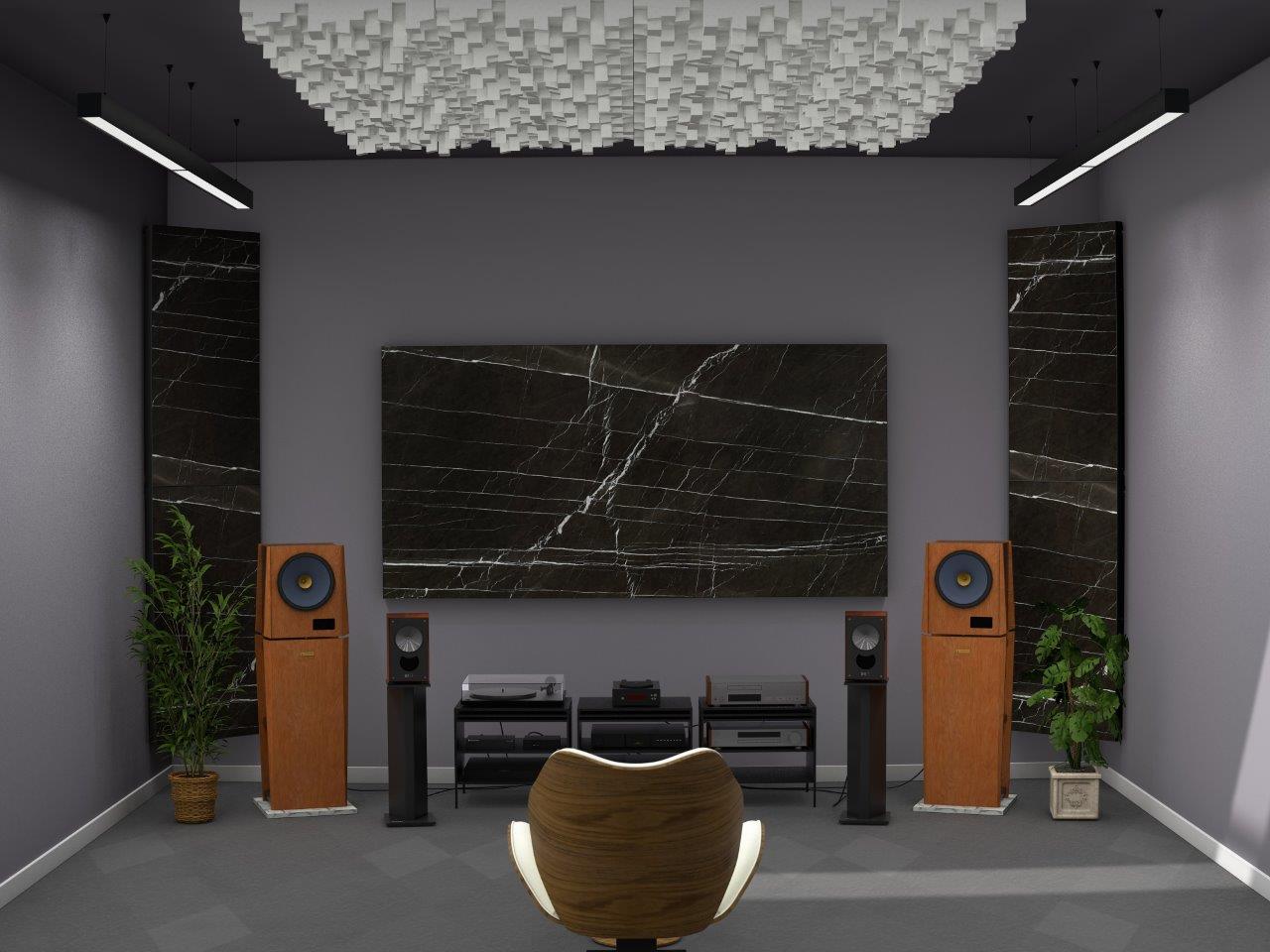 The new VicSpacer Flat Panel VMT fixation system underlines this maker's undoubted ability to keep on innovating - making its products even more effective and easier to install.
When making decisions about which manufacturers we would like to work with, it's never enough that they just make great products, we look to work with innovators and leaders who set the benchmark for what they do and keep improving their offering to installers and end users. Vicoustic operates across multiple sectors in the field of acoustic treatment, making sure commercial and domestic spaces have the right environment for a wide range of uses.
The company's Hi-Fi and Home Cinema focused products have been part of our offering since 2017 and during that time the brand has consistently delivered concepts that enable us to help installers create superior experiences for end users as well as making life easier during installation. The aim of room treatment should always be to create a neutral acoustic environment so that a clear and complete audio experience without distortions is experienced by the listener. Vicoustic's range of absorbers and diffusers help installers to neutralise the environment, however an effective and efficient way of introducing these products into the room is vital if the system is going to be effective, this is where VicSpacer works its magic.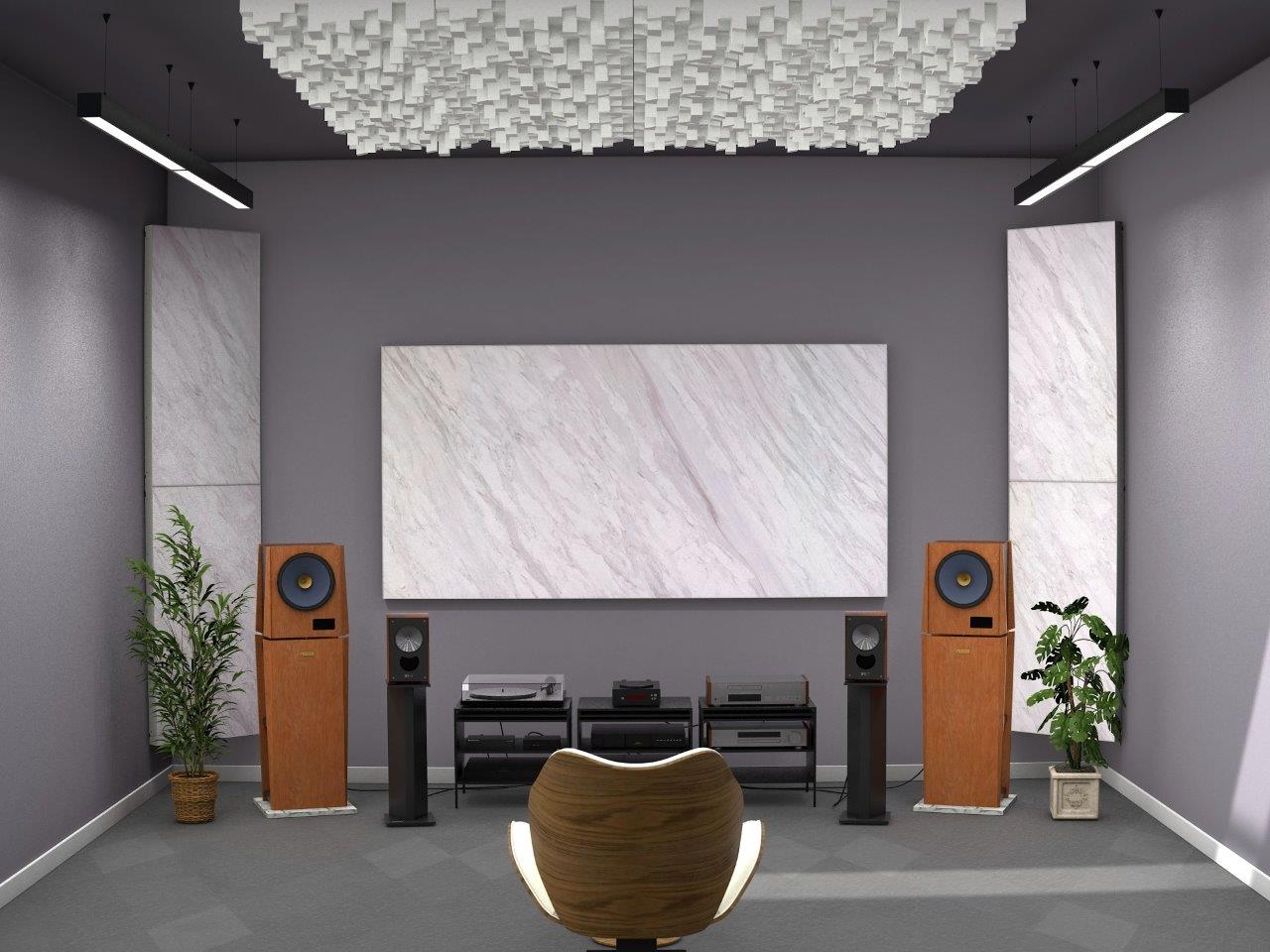 Labour saving and effective
VicSpacer has been created to enhance the installation process and effectiveness of Vicoustic's Flat Panel VMT products. More than just a new fixation system, VicSpacer is also an upgrade to Flat Panel VMT effectiveness improving acoustics as well as delivering the framework from which the panels are fixed. VicSpacer works by spacing the VMT panel 40mm away from the walls and ceiling, helping to enhance the acoustic performance particularly in the medium and low-frequency regions. VicSpacer works by making the Flat Panel VMT compatible with the existing VicFix fixation system, either via VicFix Mini or the J Profile System, already being used on other Vicoustic products.
Handily, as well as on walls, VicSpacer can be installed on the ceiling (using VicFix J Profile 2m) and it is also possible to use it as a bass trap, by placing it in the corners (using VicFix Corner and VicFix 80mm). Created from wood and lacquered steel, VicSpacer was designed to cover the white sides of Flat Panel VMT in an elegant way, available in attractive white, black and grey matte. The VicSpacer Plus option is an extra version of this new solution that includes eight extra PET acoustic panels, to further improve the performance of the Flat Panel VMT. By using one additional layer of PET to increase absorption, this new accessory will help to deal with the most demanding of acoustic challenges. VicSpacer and VicSpacer Plus will need to be combined with Flat Panel VMT of 20mm thickness and both are compatible with all sizes of panels from 595x595 to 1190x595, including the XXL 2380x1190.
Another appealing aspect of Vicoustic is the green credentials of the products the company produces. Created exclusively by Vicoustic, Flat Panel VMT is made from VicPET Wool, a material produced mainly from recycled plastic bottles, so it is not just easy on the ears, but on the environment too. With an innovative dyeing technology, the panels can simulate many different types of materials such as concrete, marble and wood, achieving an amazing and realistic aesthetic for any colour scheme or design brief. The look of a cinema room or listening environment is so important, and far from being a hindrance to achieving the vision of the end user or interior designer, the Vicoustic family is a palette from which installers can paint wonderful pictures for the customer.
Vicoustic has created this informative video showing exactly how the new VicSpacer product works, get in touch if you have any questions about this new product or any part of the Vicoustic range.
VicSpacer Technical Information
Main Info
Dimensions: 1190 × 595 × 60 mm / 46.85'' × 23.4'' × 2.36''
Raw Material: Wood and Lacquered Steel
Scratch Resistance: No
Fire Rate
Packaging Information
Units/Box: 4
Box Dimensions: 1210x155x98mm
Box Gross Weight: 15kg
Installation
Installation: VicFix Mini (included), VicFix J Profile, VicFix Corner and VicFix J Profile 80mm
Disclaimers
Please notice that the dimensions of these panels have a tolerance of +/- 2mm. A slight colour variation may occur between different batches. The product images used are illustrative and may differ from the actual product.