High-Quality Home Cinema: Competitively Priced
Pulse Cinemas is well known for working with our installation partners to create some of the best high-performance home cinemas in the world, however did you know we are also specialists at making customer's cinema dreams comes true at competitive price points too?
We have demonstrated this fact many times at events including EI Live! and this home cinema really underlines what can be done at some surprising price points. For the entire system included in this impressive project, the end user price for the equipment is a little over £40K including VAT!
This awesome design was created to offer a solution in a living room multi-use space, a huge growth area for the home cinema market. Every bit of consumer research says that people want bigger screens, brighter more lifelike images and superior audio, a cinema system of this kind is the perfect way to deliver all of that at a price that will not break the bank and can be seen as a real investment in quality family time.
As the space is multi-use, the Screen Research screen is an on-wall/on-ceiling acoustically transparent drop-down 16:9 model which of course only comes into play when needed, staying neatly stowed away when not in use. The 16:9 ratio was chosen to provide the most flexibility in terms of watching movies, sport and playing games. To deliver the pin-sharp 4K images consumers crave, this system boasts a Kaleidescape Strato S 6TB content delivery system. Consumers used to seeing '4K' via Netflix or similar streaming services, will be pleasantly surprised at just how superior this system is. A Sim2 Domino projector is also included for its high-brightness and lifelike colours via strong HDR capabilities.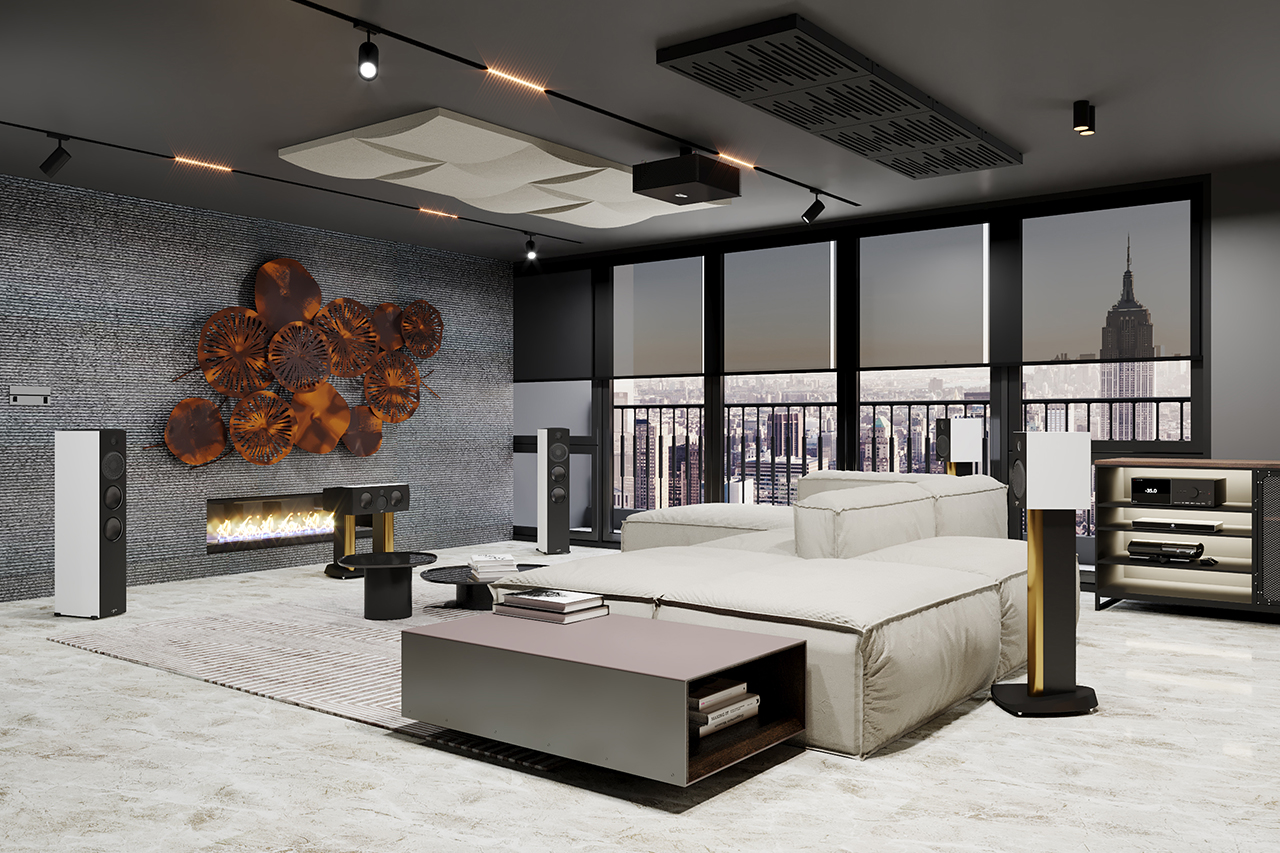 A full compliment of speakers from the Paradigm Premier range bring the noise on this project partnering the ever-popular Paradigm Seismic 110 subwoofer. A mixture of in-wall (situated behind the screen when in operation) and in-room drivers create the Dolby Atmos surround sound now available on a widening mixture of content.
There is a second option possible with this design where in-wall surround speakers via the Paradigm CI Pro P80-IW and the LCR via the CI Pro P3 replace the on-wall models specified here to offer more of a 'hidden' system.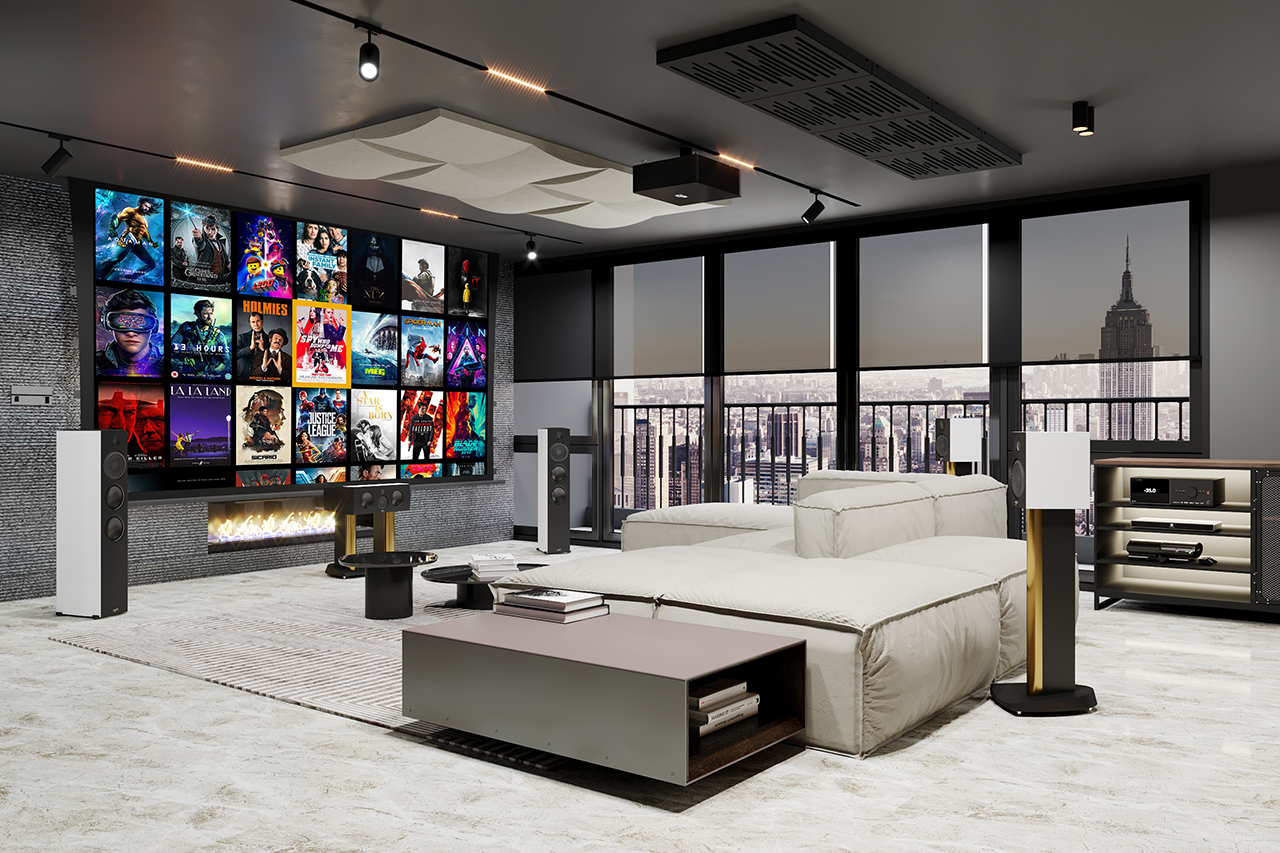 All the speakers are controlled and powered by the Anthem MRX 520 processor, there are few machines that can match the MRX 520 in terms of bang for buck. Cleaning the power to reduce mains noise and interference and give all the equipment the chance to reach their full potential is a Polaris unit from the UK's resident electricity control wizards IsoTek.
Acoustics in the room have not been forgotten with Vicoustic Cinema Rounds chosen to offer absorption in the first third of the room with diffusion being covered by the Wavewood EPS diffusers towards the back of the room making sure the room is fully balanced and in control. Getting the acoustics right is of course important for all cinemas, but particularly in a living room cinema which is going to be used a lot of the time. This space offers a relaxing environment, setting the scene for long hours of enjoyment.
Also delivering a high-level of comfort are the Fortress Seating models specified for the cinema. Choosing the Matinee seats offers comfort and a genuine cinema experience, but also keep the costs under-control with their high-quality faux leather.
The key to creating the right atmosphere in a cinema is of course very important and the right lighting is very important. Lutron's modular RA 2 Select system is not only affordable, but also easy to use and install. It is feature packed giving everyone in the family the ability to change their own scenes, setup schedules, integrate with the system via Amazon Alexa, Google Home, Apple Homekit and Sonos. As Lutron plays well with others, it also integrates seamlessly into Pulse Cinemas' control system of choice RTI. To make things even easier, an integration report can be run from the RA 2 Select app for use when programming the control system.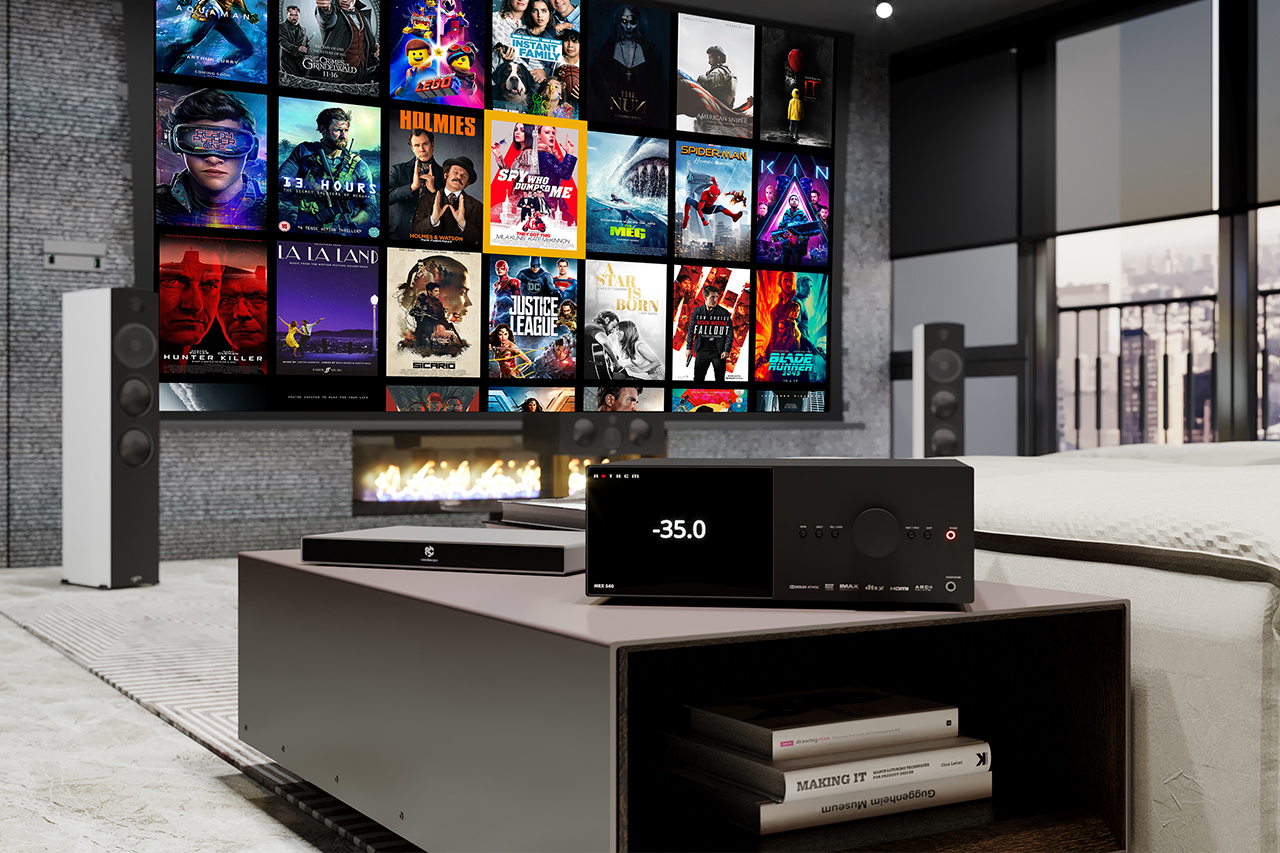 To control ambient light when in full on-movie mode, an attractive Lutron battery powered triathlon roller is also included in this fully loaded home cinema experience. The batteries on these advanced models last 5-7 years, so there are no maintenance worries.
Controlling all the equipment in the room and placing all the power in the palm of the hand is a combination of RTI's XP3 processor and the T3X remote in white. An iPad licence has also been included to offer further control should that be required.
So getting the high-performance cinema many people craze, is achievable at a widening variety of price points, working with Pulse installers can achieve the best performance possible, whatever the budget.
Equipment List
Screen - Screen Research in-ceiling 120in 16:9
Projector - Sim2 Domino
Speakers - 2 x Paradigm Premier 100B, Paradigm Premier 500C, Paradigm Premier 800F, is this all of them?
Subwoofer - Paradigm Seismic
Processor/Amplifiers - Anthem MRX 520
Acoustic Treatment - Vicoustic Cinema Round (Box Of 8),
2 x Vicoustic Wavewood EPS Grey
Seating - 4 x Matinee, Fortress Seating
Movie/Content Playback - Kaleidescape Strato
Control System - RTI XP3 Processor, T3X (white)
Lighting System - Lutron RA 2 Select
Blinds - Lutron Lutron Battery Powered Triathlon Roller Shade
Power Conditioning - Isotek Evo3 Polaris