Home Cinema Built Around Relaxing Bedroom
What better way to enjoy a movie than to curl up in bed and get really cosy and comfortable. This home cinema celebrates the most relaxing way to enjoy your favourite content in the comfort and seclusion of this wonderfully equipped bedroom.
Working with the skill of Pulse Cinemas' installation partners and the accomplished world-class brands that we offer, makes specialised cinemas such as this possible.
Getting the performance and feel for a bedroom cinema is not easy and, in this instance, the different moods of the owner and the times of day can be easily accommodated as the room transitions from media room to full-on cinema mode.
An Anthem MRX740 AV receiver partners with Paradigm CI Elite series integrated speakers and a powerful Paradigm subwoofer to make the audio performance the best it can be for the space.
The audio set-up in the room can support the world-class 85in TV, which offers superb images and ease of control.
For when the images need to be more impactful, a cleverly hidden SIM2 Crystal 4 projector drops down from its hiding place in the ceiling so movie time can begin. This projector with its vibrant and lifelike images partners with a Screen Research MS3-IS in-ceiling motorised screen, which also remains completely hidden until needed. The SIM2 projector, for this particular project, comes in white to match the rest of the room's colour scheme.
Partnering the projector is a full suite of world-class support systems as a Kaleidescape Strato player delivers all the content the owner could need via its engaging and intuitive interface. Helping the cinema transition to cope with ambient light levels during the day or just changing into night mode, the intelligent Lutron lighting system, controlled via an RTI luxury home automation system, adjust it's settings for the lights as well as bringing the curtains to the desired position.
The system also receives top quality support from a Pulse-Eight video distribution system and power conditioning products from IsoTek.
Enjoying their favourite content was never easier for the owners of this superbly put together cinema which makes the bedroom the most favoured room in the whole house.
---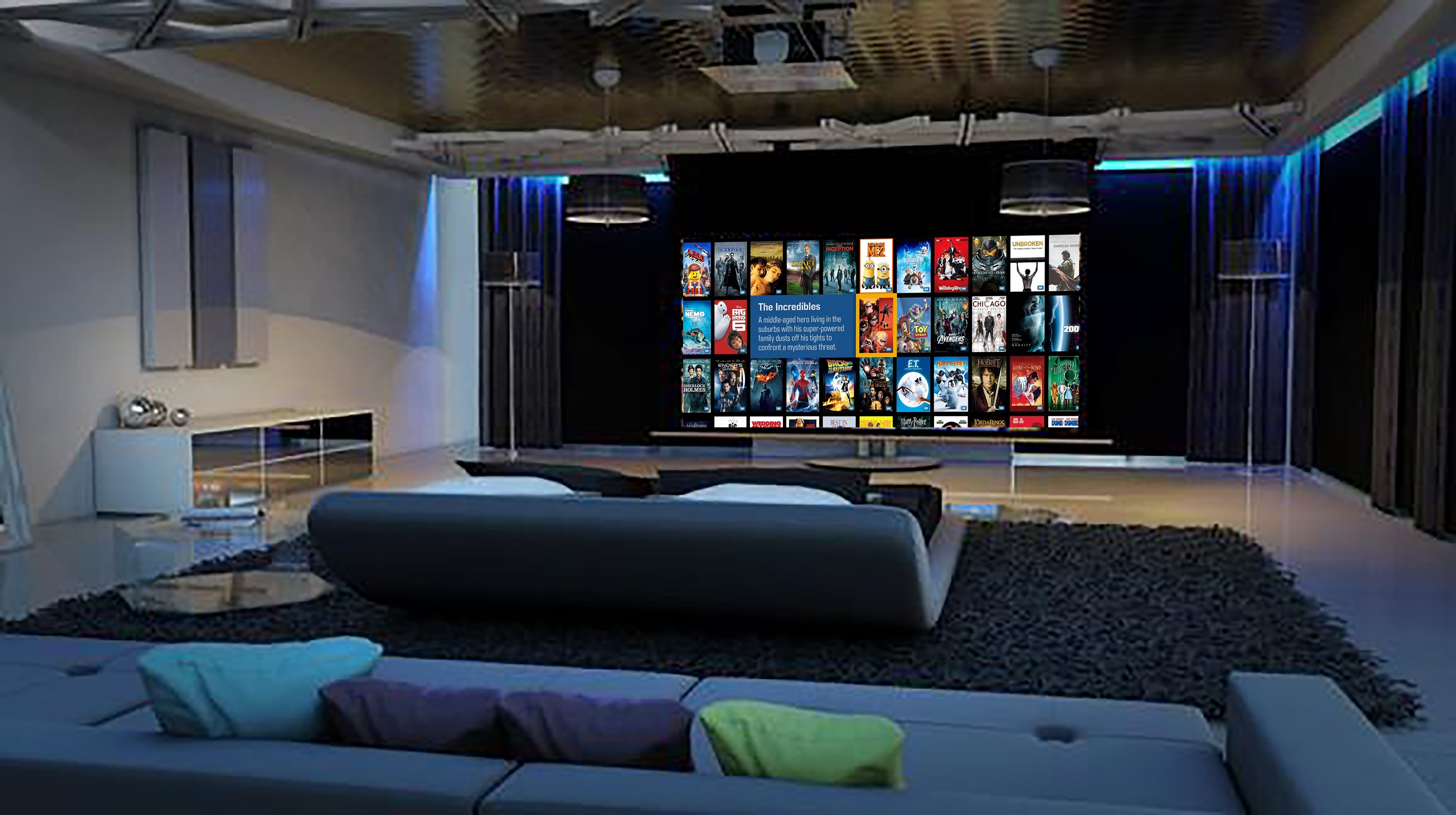 ---
...
---
---
Pulse Cinemas Suggested Equipment List: Bedroom Home Cinema
Processor - Anthem - MRX 740
Speakers – LCRs Paradigm Ci Pro P5, Surround & Surround Backs – Paradigm Ci Pro P3, Atmos – Paradigm Ci Pro P80-R
Subwoofers – Paradigm Defiance X12's
Power Conditioning - IsoTek
TV - Bang & Olufsen 85in LED TV
Screen - Screen Research - MS3-IS In ceiling motorised screen
Projector - SIM2 - Domino 4 UHD Projector
Movie/Content Playback - Kaleidescape Strato
Lighting - Lutron QS System
Control System - RTI Control System T3x Remote Control
Video Distribution - Pulse Eight Video distribution system
Acoustic Treatment - Vicoustic Vic Wallpape
COMPLETE COST OF KIT USED IN THIS PROJECT: £68,375.17
---