Million Pound Home Cinema
The ultimate dedicated home cinema system can only be created with a combination of the following; the skills of our install partners, Pulse Cinemas' line up of top brands and all our combined knowledge of design, which are bought together in concert to create a reference cinema such as this. Each aspect of this home cinema draws on the very highest performing products, design and calibration services, to deliver a cinema that is simply out of this world.
StormAudio is one of leading names in immersive audio technologies, delivering the versatility and power to ensure that whatever this cinema is asked to do, it can do it with room to spare. StormAudio processing and amplification provides the bedrock of this dedicated space which means any audio format, type or mood of content required, the cinema takes it all in it's stride.
The room also bristles with a full compliment of Paradigm loudspeakers, taking their cues from the StormAudio processing and relaying an audio experience that is as close to a real-life experience as it's possible to get. Whether it's music concert footage, a major sporting occasion, art house picture or the latest blockbuster, this cinema puts the owners in the heart of the action every time.
In a cinema of this quality, it's vital to deliver a clean power pallet and protect the equipment at the same time. This is where the IsoTek range comes in and effortlessly delivers just that, allowing the other equipment within the system to perform at their very best.
A Screen Research - XLR3 Acoustically transparent screen with lateral masking, makes sure the screen is in the right viewing mode, whatever the type of content to be watched, from broadcast sport content to full widescreen movies.
Also delivering state of the art performance is a Digital Projection Hyperion 8K laser projector, which offers some of the best images on the planet, all the way up to a future proofing 8K. Simply one of the most beautifully accurate projectors available today.
Delivering the content for this high-end cinema is the Kaleidescape – Strato system, which can deliver 4K images from either stored content or on-line from its very own movie and content store.
This cinema also pushes the boat out in terms of it's seating, with a full 24 seat complement of Fortress Seating for total luxury, wherever in the cinema you are seated.
These seats have another hidden surprise, with D-Box functionality added to each one. This means the seats can react to what is on screen; moving and vibrating to take engagement and excitement to a whole new level.
A Lutron QS lighting system takes control of all the illumination needs of this large space, making it's use both practical and pleasing to the eye.
A Vicoustic family of treatment panels is also included in the fabric of the room, to ensure the audio is tuned to perfection. An RTI control system puts ease of use of all of the aspects of this reference cinema in the palm of the owner's hands.
A Pulse-Eight video distribution system is also in place to support and deliver high-quality signals.
Creating a genuine state of the art cinema is a considerable technical undertaking, but here it is pulled off with aplomb, creating simply one of the best audio-visual experiences available on the planet.
Follow the link to watch the video walk through of this impressive cinema space: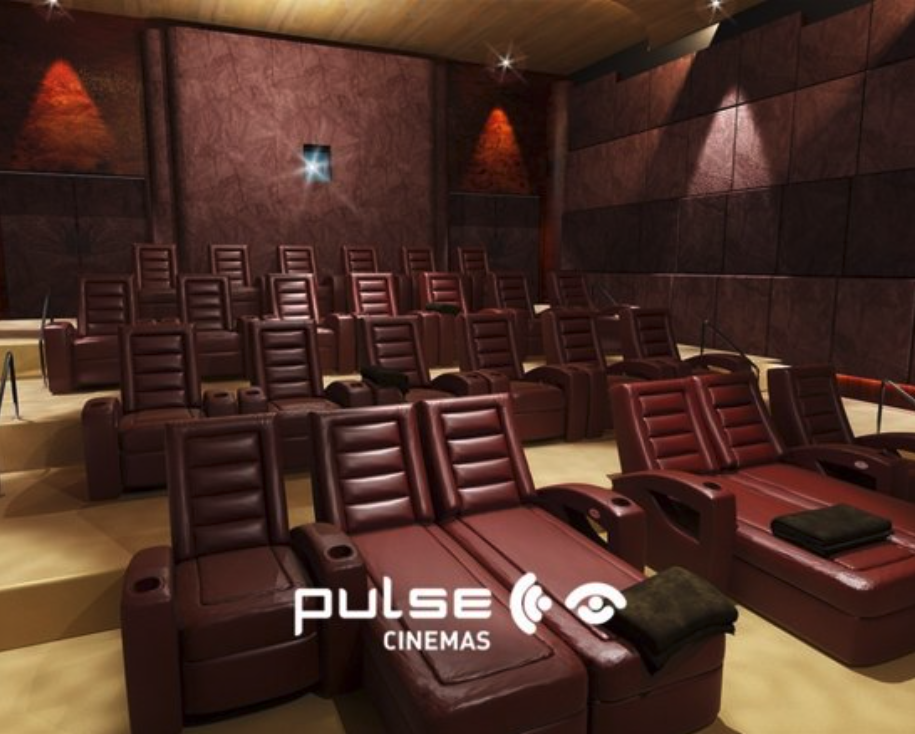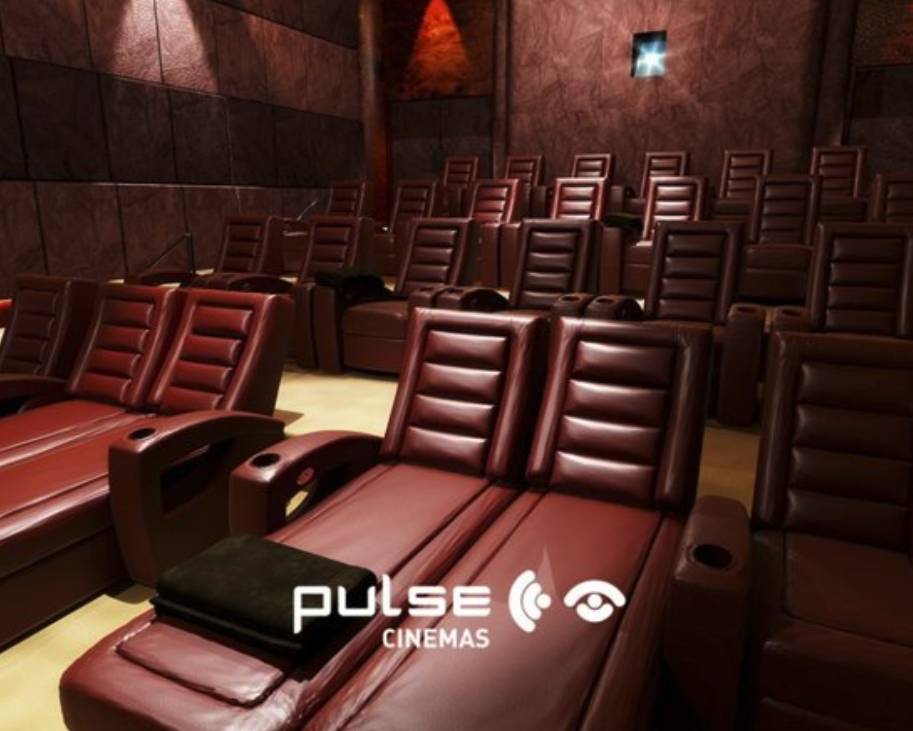 Pulse Cinemas Suggested Equipment List
High Quality Immersive Audio
StormAudio - ISP 3D.32 Elite
StormAudio - PA 8 Ultra Elite 8 channel amplifier (bridged)
StormAudio - PA 16 Elite 16 channel amplifier
James Loudspeaker - MQ84 (x3)
James Loudspeaker - 808BE (x8)
James Loudspeaker - QX820R (x6)
James Loudspeaker - M152 (x3)
James Loudspeaker - M213 (x2)
James Loudspeaker - QX1020 (x6)
James Loudspeaker - M1000 (x11)
IsoTek - Power conditioning
World Class Projection & Screen Combination
Screen Research - XLR3 Acoustically transparent screen with lateral masking
Digital Projection - Hyperion 8K laser projector
Perfect mix of high performance and high luxury environment
Kaleidescape Strato
Fortress Seating Kensington (x24)
D-Box Motion code on all individual seats
Lutron QS System
RTI Control System KA11 with T4x Remote Control
Pulse-Eight Video distribution system
Vicoustic Acoustic treatment package
COMPLETE COST OF KIT USED IN THIS PROJECT: £1,059,931.25