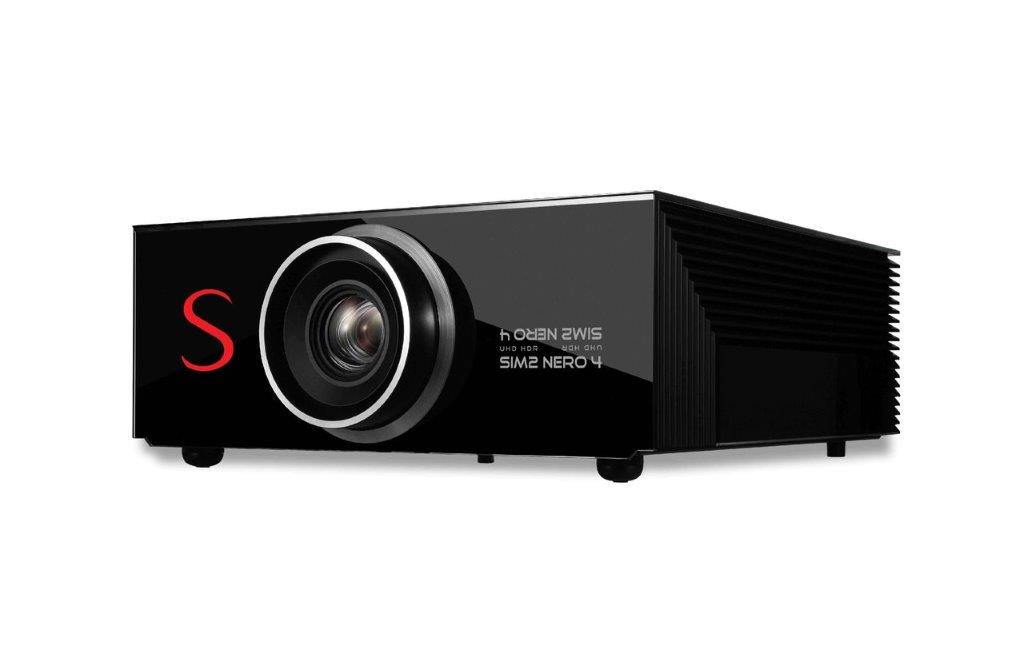 To create a compelling offering, installers need to deliver unique solutions that are not available elsewhere. To achieve this, it helps to work with companies that aim to do the same. Time to find out more about how Pulse Cinemas and SIM2 can transform and develop your home cinema offering.
SIM2 exceeds its competitors for technical specifications and product functionality and world-beating imagery, but also adds strong product aesthetics. Simon Schino, Sales Manager at Pulse Cinemas, explains, "Our mantra with this brand is come and see how it performs and you will literally SEE the difference. This brand mixes high-performance imaging with good looks, either on show with its fantastic cabinet designs or completely hidden with the xTV concept. This ability to combine either discreet installation or good-looking products with high-performance and bright imaging is only growing in importance as home cinema evolves to include more living room and media room systems where cinemas have to complement their surroundings and cope with more ambient light. For the flexibility to cover dedicated spaces and everywhere else too, you need SIM2!"
The progress made by the brand is underlined by the fact that figures by analyst PMA show SIM2 second only to Sony in Europe for projectors 10K -25K category.
Simon adds, "We are so confident in this brand, that it now features in all our demonstration areas at Pulse HQ and also at Minotti London, our partnership with this exclusive Italian furniture creator."
Let's go through the line-up, showcase the products and where you can experience them for yourselves. Get in touch to make your appointment.
SIM2 xTV
A key part of the SIM2 family, this short-throw integrated system can be mounted in the ceiling, hidden in cabinetry or placed on show just below the screen. Our partnership with Minotti London, one of the capitals most exclusive and attractive furniture showrooms, features an in-ceiling configuration arranged around a sumptuous room set that shows integrated living room home cinema at its finest.
The xTV is not just about concealment and practicality, this is a real high-performance projector with 4K-UHD, laser light source, a lifetime of 25,000 hours and the ability to deliver imaging to screen sizes ranging from 85in-95in, 95in-105in and 105in-120in. Minotti London is open for your own personal screening of this wonderful technology.
The DOMINO 4K
Now featured in our revamped Apartment Cinema, the SIM2 DOMINO 4K UHD HDR uses the same software and some of the same features as the next product up the SIM2 tree, the CRYSTAL 4K UHD HDR projector, but with a slightly simplified hardware platform.
This is a very capable machine, particularly when it comes to reproducing the biggest step forward in imaging in recent times, HDR. The unit features the latest 4K 0.67in UHD DLP chipset from Texas Instruments, high precision and resolution optics and SIM2's advanced video processing technology. Also on-board, a 1.5x zoom lens for simple setup and a 280W lamp that enables the delivery of up to 1,900 ANSI-lumens at the screen.
SIM2 is a true master of HDR and was at ground zero when the technology was being developed. As early as 2009 SIM2 worked with Dolby on producing a popular monitor used in the commercial space. SIM2 understands HDR reproduction like no other projector maker. This model is HDR-capable (accepting an HDR-encoded signal via HDMI 2.0a, HDCP 2.2) on all three of its HDMI inputs and delivers a full set of features dedicated to HDR picture display including automatic metadata recognition. This feature describes the characteristics of the image being displayed and the DOMINO 4K detects them and automatically enables its HDR mode. Installers and end users alike will also appreciate the stunning crystal-glass cabinet.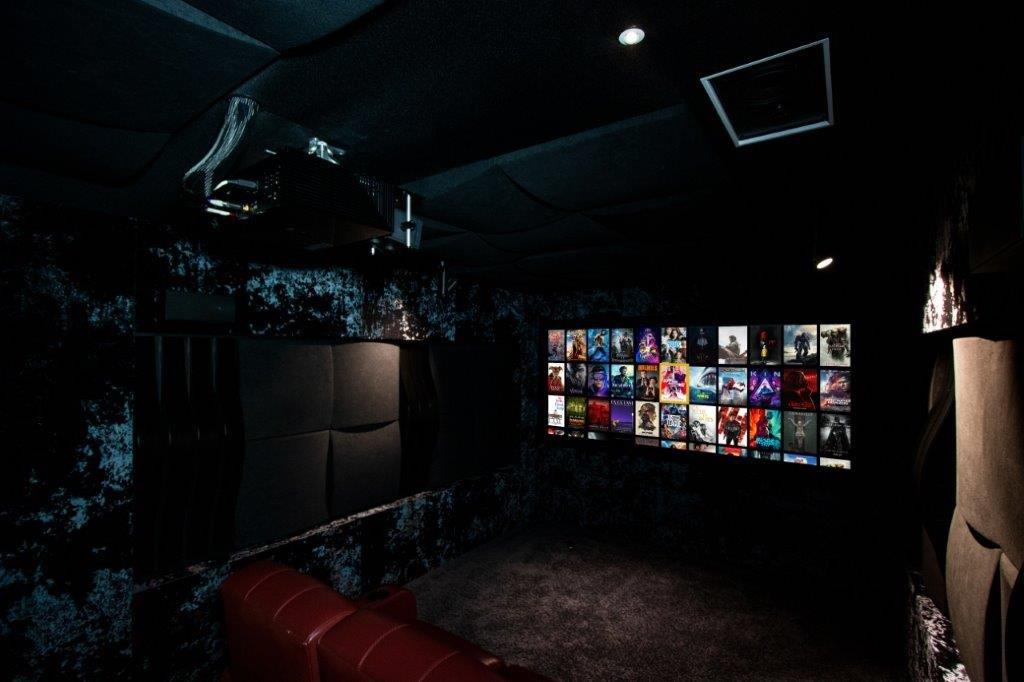 SIM2 Crystal Super Hybrid Laser 4K
Now powering the fantastic experience that is our Media Room demo space with hidden cinema systems mixed into sumptuous Moroccan themed surroundings, this unit ups the ante even further with an even better-looking crystal glass exterior (white or black) and class-leading performance. Using a blue laser light source, the Crystal SH is able to deliver high brightness with a colour gamut that not only reaches REC709, but goes beyond it. The Crystal 4 SH uses two colour wheels, one with phosphors and one with dichroic filters. The first with its latest generation green and yellow phosphors offers constant emissions over the machine's lifetime and as the temperature changes. The dichroic filter purifies the colours, delivering extreme colour accuracy. An impressive 3,600 ANSI-lumens is delivered at the screen offering the ability to inhabit dedicated spaces and living room cinema too. Compare this to the Sony VPL-VW870ES and this trails off to a much less impressive 2,200 ANSI-lumens.
The Crystal 4 SH can deliver a perfect white point colour and an expanded colour space, exceeding 80% of the DCI standard (the colour space of commercial digital cinema projectors), meaning natural imaging is promoted. Assisting in calibration is LCC 4.0 (Live Colour Calibration), a special PC software developed by SIM2 that allows accurate automatic colour calibration. Worth remembering here, that if calibration is not your strong suit, our very own Technical Sales Support Manager, Simon Gibbs is on hand to assist.
For the HDR performance the newest 0.66in DMD panel from Texas Instruments with state-of-the-art processing and perfect HDR management is in place. The chip allows a higher brightness and much lower dispersed light performance creating images with a higher contrast and lower black level. The Crystal SH in fact uses the same processing developed for the SIM2 NERO 4S, recognised as the current reference standard for HDR imaging (more about that later).
The Crystal SH also has a high resolution, very low dispersion 1.6x zoom projection lens. Combined with the performance of the DMD, this delivers extremely low background light and helps to deliver the model's high-performance contrast, clarity, sharpness and uniformity over the whole screen. Other features include a response time of between 15-20 milliseconds meaning game play is responsive and immersive and the machine is also very quiet, again a strong feature for the versatility needed in today's market. Connections wise, the unit has an impressive list of connections that make it a genuine custom install proposition.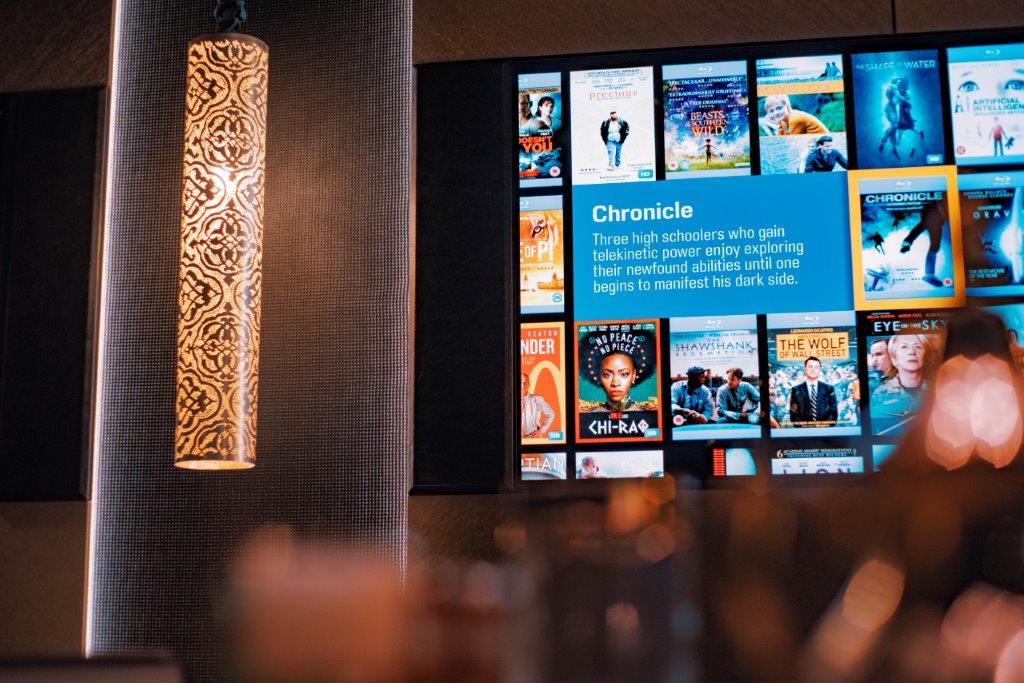 The Nero 4S
SIM2's most high-performance machine in the game, this high-concept projector is the master of HDR reproduction. Don't just take our word for it, listen to just a few of the comments from respected reviewers around the globe. In popular U.S tile Widescreen Review, Doug Blackburn, perhaps the most detailed reviewer on the planet, said, "...The Nero 4S is one of the most satisfying UHD/HDR projectors I've used at any price." Respected UK based reviewer John Archer for Home Cinema Choice, said, "During my audition, it routinely delivered far and away the most compelling, detailed and dynamic 4K HDR experience I've seen from any consumer PJ."
The Nero 4S of course has the latest Live Colours Calibration software to take its impressive performance curves to even greater heights. Other stand out features include the 6,000 ANSI-lumens delivered onto the screen for unprecedented performance and flexibility. Also on-board are 75% vertical and 35% horizontal lens shift abilities, and four different HDR pre-sets created during installation which perfectly adjusts the HDR processing to different screen sizes. The motorised zoom and focus deliver 10 individual lens memories for various image formats. Featuring Texas Instruments' best chip for HDR 8.3 million different pixels can be displayed.
Outstanding reliability is also a feature of this machine which is now installed in our Reference Cinema demo suite in the SIM2 HDR Dual System for the ultimate in image production. Basically, in this configuration one unit delivers the brightness and the other concentrates on colour. A luxury, minimal but elegant crystal glass cabinet strongly suggests the high-quality contained inside. Come and witness this imaging marvel for yourself and we are convinced you will love the Nero 4S as much as huge SIM2 fan Francis Ford Coppola who has the projector in his home. If it's good enough for the Director of the Godfather, its probably an offer too good to refuse. Get in contact today and become a SIM2 believer.