Apartment Home Cinema Reborn
This more compact space has always been great at showing what is possible in smaller rooms, since its revamp, this concept has been pushed to even greater heights with a huge surprise for racing sim fans to boot.
Building engaging demonstration spaces is in the DNA of Pulse Cinemas. Right from the start we have aspired to provide places that our dealers can come to be inspired to achieve the best possible result for each project. They are of course also a great sales tool to bring customers and build the desire to repeat this level of performance at home.
This process is not a static one, we need to continually assess, tweak and make sure each space is at its best and when necessary, carry out a complete overhaul. This latter process has just been completed with our Technical Director Kapes Patel leading a project to bring this fantastic space fully up to speed using the very best match in terms of equipment from the Pulse line up to make this room sing.
And sing it certainly does, it has never performed so well, and the message is simple, make your appointment today to come and experience this and all the demonstration spaces at Pulse Cinemas HQ.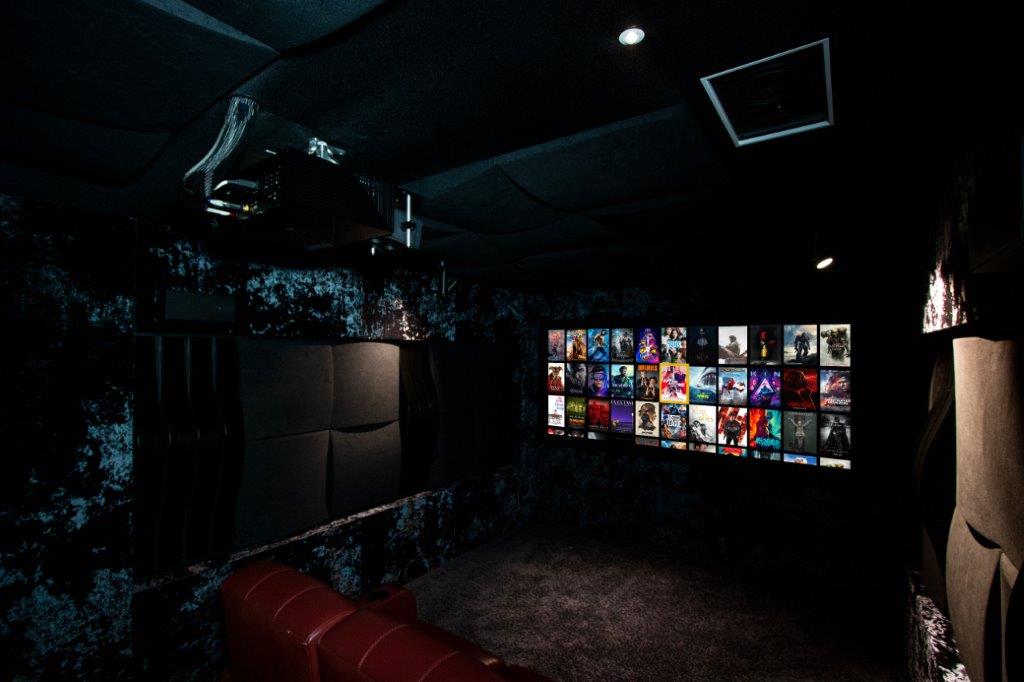 What is waiting for you?
Skilfully integrated into this awesome home cinema, the imaging is delivered by the Sim2 Domino 4K. It seems slightly unfair to call this the Italian brand's 'entry level' home cinema model, its so good its better than many brands top models, but this is the most competitively priced of the brand's excellent line up and is a fantastic match for smaller or medium sized rooms. HDR is fantastically delivered, really getting the most from this technology which SIM2 has played a part in developing right from the earliest stirrings of the platform. A machine that is straightforward to set up, in this context the install team have made good use of the 1.5x zoom lens and the 280W lamp that delivers a maximum of 1,900 ANSI-lumens on to the screen. For this re-imagining of the space, the Domino 4K is matched with a Prismasonic Prismatic Lens anamorphic lens for when Cinemascope is the order of the day's viewing. You can read more about the whole of the SIM2 range right here.
Partnering these two high-performance products is a Screen Research 100in EL1C Lateral Masking Screen. Offering maximum impact for the space, the screen can also adjust to match different imaging formats. Important here to note that Screen Research is often perceived as a high-ticket brand, with that perception comes high-performance as well and this is definitely true, but ask us about Screen Research pricing and you might be surprised at how much value there is in the brand's line up as well as top performance. It would be wrong to offer anything but the very best imaging source to this excellent line up of home cinema components, so guess what? we haven't, this cinema is fed by the superb Kaleidescape Strato 4K. If your customers want to see movies truly as they were intended to be seen by those who created them, fit a Kaleidescape, it really is as simple as that and these days we can offer a fantastic up-grade programme that offers a path to bring existing Kaleidescape customers fully up to date right across the line up.
The processing at the centre of this home cinema is delivered by the muscular Anthem MRX 1140 AV Receiver offering integrators a powerful friend from which to direct all of the action safe in the knowledge that the cinema won't miss a beat. Top of the shop for the MRX line, this model offers the latest version of the company's own room correction technology ARC Genesis, a redesigned Web User Interface, integrated streaming support and object-oriented audio codecs with support for up to 15.2 channels delivered at a maximum of 140 watts per channel. The perfect partner for this advanced processor is a carefully chosen collection of speakers from sister brand Paradigm. Arranged in a 7.4.2 Dolby Atmos system, the room features the talents of the Paradigm CI Pro P1, Surround 1, CI Home H55-LCR and the feisty Defiance V10 sub.
Helping to control and focus the audio in this space is a set of MD55 Panels, Cinema Round Premium panels for absorption and Flexiwave diffusion treatments all from the Vicoustic family. With this powerful AV set up, all that was left was to place absolute control in the palm of any user via the abilities of an RTI XP3 processor and the excellent RTI T2X remote control.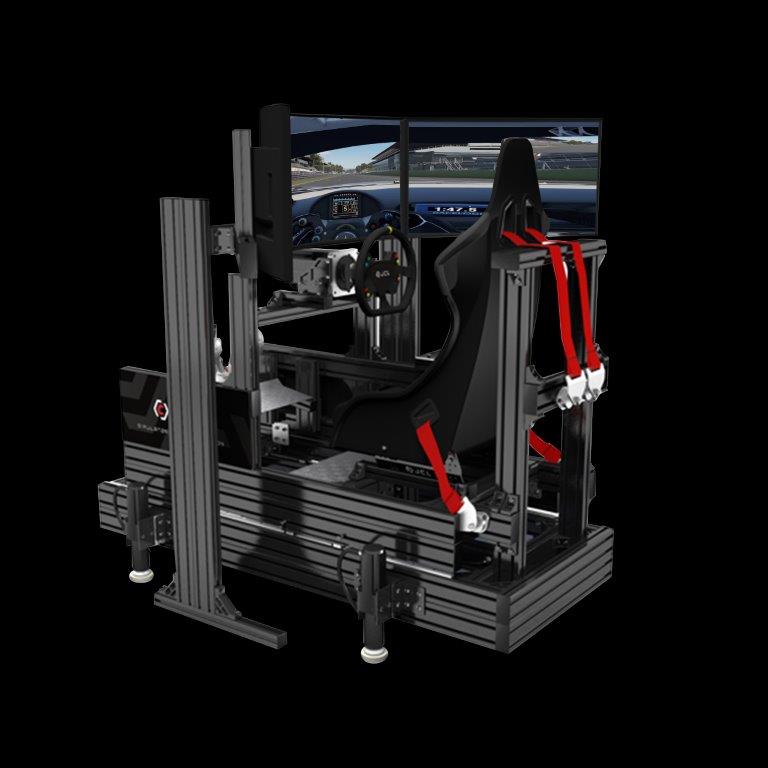 Driving the industry forward
But wait, this room has one more surprise left. The Apartment Cinema is now home to what we firmly believe is the most compelling in-home driving sim experience available. A new company in the Pulse family, Pulse Simulations has been set up to deliver turnkey solutions for driving sim fans and we have created the space so they can come and experience it for themselves. Offering technology unique in the driving sim world, this system is seriously engaging and addictive, come and see if you can beat the current lap times records!
Simply put, this room is the most compelling it has ever been, a vital part of any trip to Pulse Cinemas, see you very soon!
Apartment Cinema Kit List
Projector – Sim2 Domino 4K
Anamorphic Lens – Prismasonic Prismatic Lens
Screen – Screen Research 100" EL1C Lateral Masking Screen
Source – Kaleidescape Strato 4K
Processor – Anthem MRX1140 AV Receiver
Front LCR Speakers x 3 – Paradigm P1
Surround Speakers x 4 – Paradigm Surround 1 On Wall
Atmos Speakers x 4 – Paradigm H55-LCR
Subwoofers x 2 – Paradigm V10
Front Wall Acoustic Treatment – MD55 Panels
Side Wall Absorption – Vicoustic Cinema Round Premium
Side Wall Diffusion – Vicoustic Flexiwave
Control Processor – RTI XP3
Remote – RTI T2X