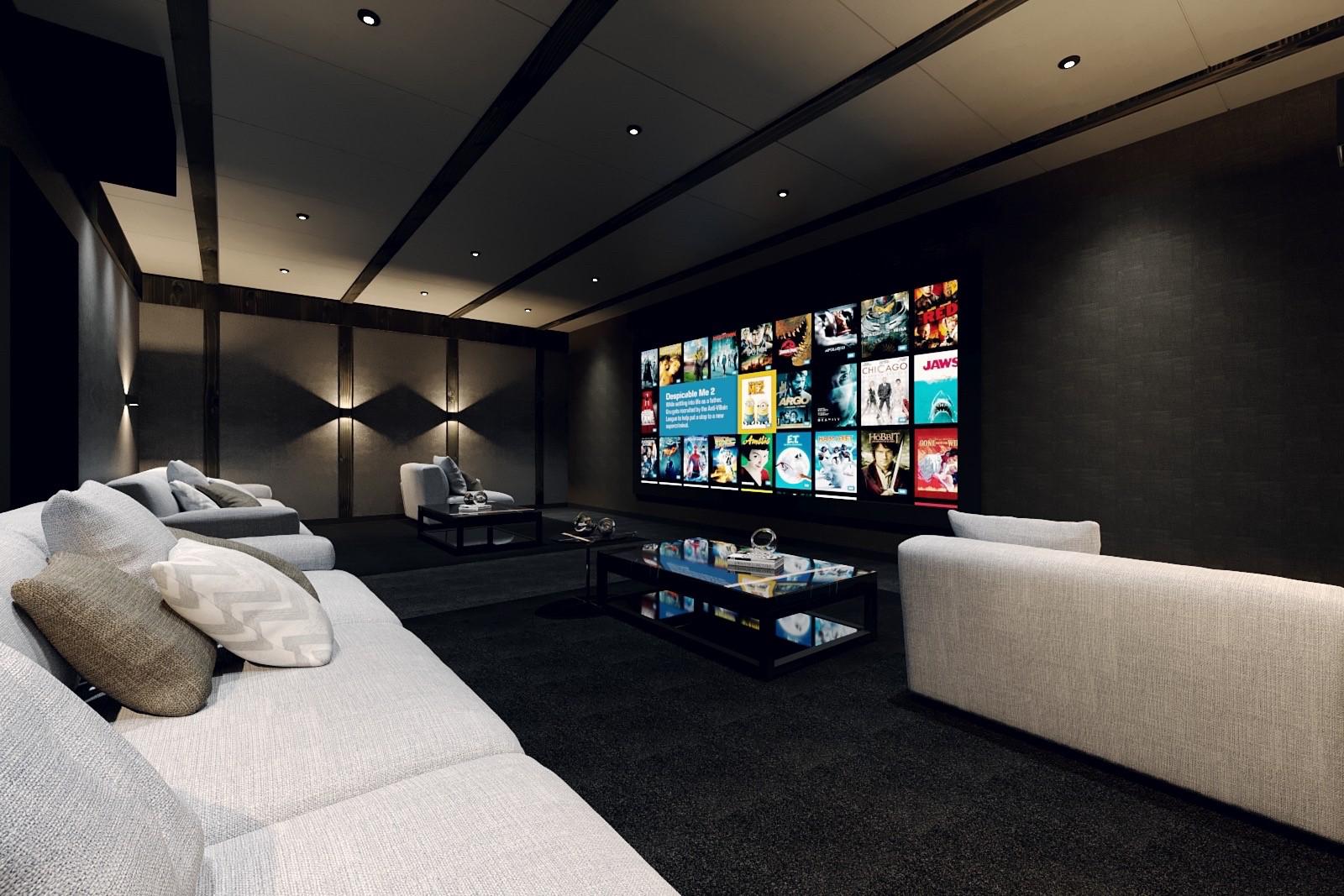 Pulse Cinemas' new in-house created photo-realistic renders help you stay ahead of the competition, inspire, provide confidence and are a powerful tool to winning more home cinema and media room projects.
Our photo-realistic and video service was created to provide dealers with a powerful set of tools to not just show clients exactly how their project is going to look and feel, but also as a way to explore and inspire customers to want more and expand their ambition helping them to see exactly what is possible within their space.
For those dealers committing to using Pulse Cinemas ingredients in their projects, this service is offered at the planning and design phase, the cost of which is refunded should the project be won.
Everything about the purchase of a high-performance home cinema should feel special, we are all in the business of special, this should absolutely include the planning process. When a consumer buys a high-performance car or any car these days, they will already have seen well produced videos, images and often experienced a process that allows them to explore all the colour options, accessories and different grades of performance available to them. During this time, the customer gains confidence in the sale and also feels some ownership of what is being planned, perhaps they add some options that were not on the standard product, 'a' car, becomes 'their' car, the process with our renders and video service provides exactly the same function.
Using our in-house experts any type of project can benefit from the expanded opportunities that allowing a customer to properly explore all the possibilities and see how the system is going to look in their home will deliver. Anyone working in this sector knows that one of the hardest things to achieve is to get over the line from pitch to sale, and this service is designed precisely to enhance the toolbox available to make that happen. The renders and videos that we can produce do not just inspire in terms of how the room will look, but also show exactly how the system fits together and works, providing confidence in not just the aesthetics, but the performance of the system as well. The imaging also raises the impression of professionalism and perception of your company and pitch in general, all the content can be branded to underline the professionalism and level of quality available from your company and your team.
Performance is of course vastly important for the result and in terms of creating happy customers, but consumers are going to care how the cinema looks and feels at least as much. We are visual beings, drawn to luxurious settings and comfort, our renders spark that desire right from the start of the process.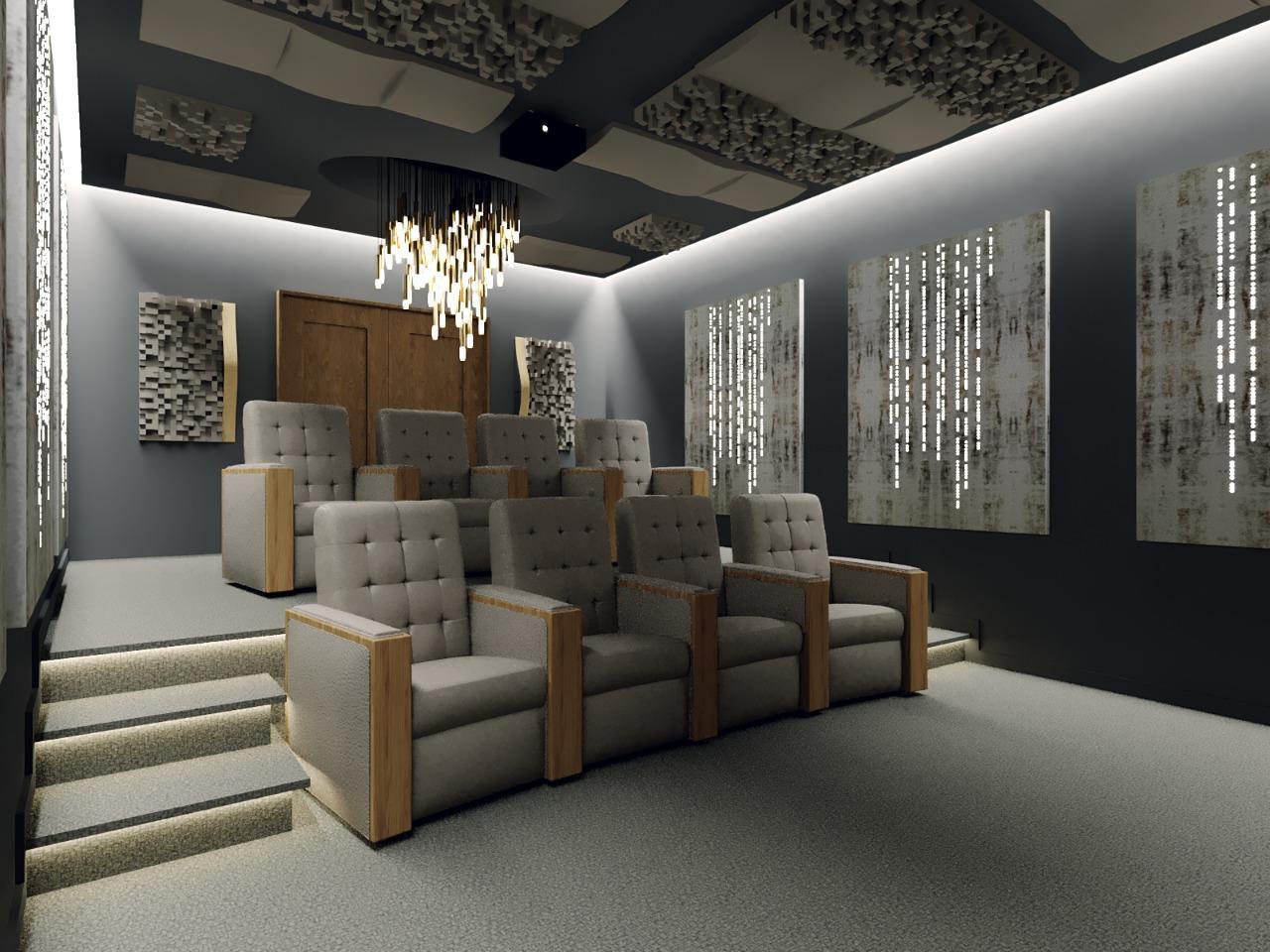 Not all renders are created equal
With the advance in technology in recent years it has become easier to create plans and renders for a given project no matter what the sector. Quite a few consumers will be used to seeing detailed plans or imaging, perhaps they have had a kitchen fitted where there was a similar process, so how do you go a step further, how do you show them something they have not seen before? You go 'real world' and show them something so accurate they will think that is it real. You do not want to run the risk of showing your customer something that does not impress and looks ordinary, so offering something that they can genuinely relate to, something they recognise, is a very powerful opportunity.
So how does it work? Much like any planning process information and research is absolutely key, the more accurate and exhaustive the information, the better the end result. We are building a virtual world for the client to explore, so it needs to strongly reflect what has already been discussed and planned with them. From a technical point of view, our experts will need as much detail as possible about the room.
This will include its size/dimensions, fixtures and fittings if relevant, doors, windows, any agreed colour scheme/fabric samples, photos of any furniture that will be present, the more information mined from the customer and the site and fed into the process, the better and more powerful the end result will be. As well as imaging, we can also provide videos which is a great opportunity to explore ambitious transitions such as hidden seating/gaming tables in the floor as well as showing how the lighting will work and how the cinema comes to life firing up all of the AV elements. The case studies section of our website is already populated with lots of great examples of how apartment cinemas, luxury level systems, inspiring cutting edge cinemas with stunning interiors and home cinemas combined with games rooms, can also be accurately represented before they are built.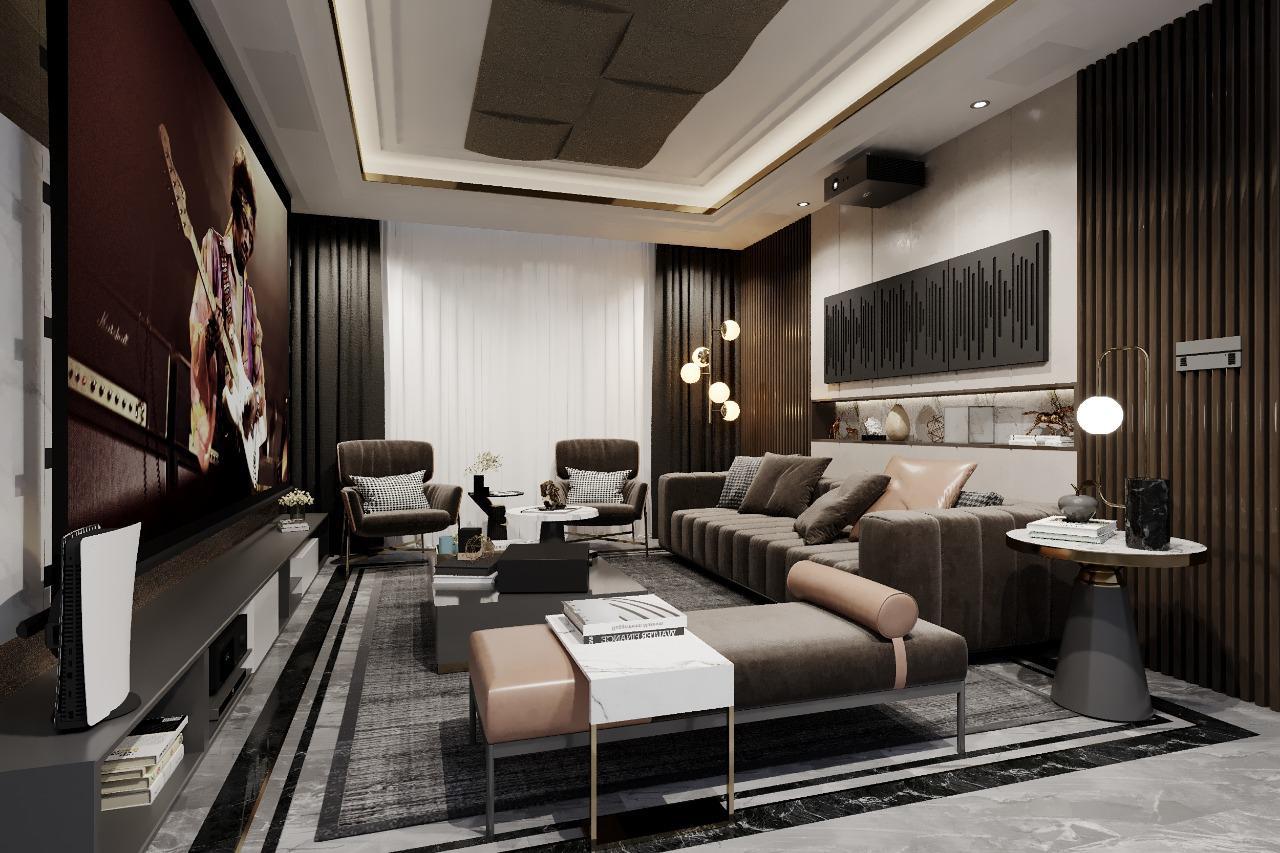 This offering to our valued installation partners is accessed at several different levels. The entry level option includes three photo realistic images of the planned project, the turn-around time for this service is one week and the cost is £500, important to note however, that this fee is refunded as a credit note when the project gets the green light. There are other levels that we can go to and these include working directly with our in-house interior designer and adding the video element to the process. These are dealt with more on a case-by-case basis as each project is slightly different, get in touch to find out more.
All the metric and anecdotal evidence points to a strong period of growth for home cinema, so how are you going to win more of that business? By being better and standing out from the crowd, showing you mean business, building confidence in your company and your process, creating excitement and the desire to buy from a wider section of society. Keeping it real, just got a whole lot easier!