Home Cinema Hidden In Luxury Basement
Having a wonderful space like this to work with is a real treat for any cinema installer, allowing the creation of a dedicated space that can transport anyone who uses it to new worlds. This inventive cinema, created in partnership with Pulse Cinemas and one of our highly skilled install partners, really pushes the envelope of performance whilst providing an exciting and cool environment.
Basements often make excellent cinemas with their relative isolation from the rest of the house and the lack of ambient light, and installers have a strong blank canvas from which to create thrilling experiences.
Accessed via its cool spiral staircase, this cinema is simply teeming with high-quality products which deliver a full immersive Dolby Atmos audio experience, combined with the best in 4K images.
Anthem processing delivers all the control and grunt the cinema needs to drive the array of excellent Paradigm loudspeaker products, so the audio experience is second to none.
The images are projected onto a Screen Research FS3 acoustically transparent screen, delivered by a SIM2 Nero 4S projector capable of offering the very best images available from a domestic projector today.
The content is controlled and delivered by a Kaleidescape Strato movie and content system, so whatever the mood of the owners, the cinema can match it with movies, music and more.
This attractive and inviting space needs really top-class seating and so eight custom made chairs were provided by Fortress Seating, the best dedicated cinema seating brand on the planet.
Lighting in a space such as this is vital to add a touch of drama and show off the room's plush interior, so a Lutron QS system was included to build an extra layer of aesthetics and practicality.
A complete set of Vicoustic acoustic treatment panels were also included to tame any rough edges to the audio and to focus the sound.
IsoTek power conditioning products clean the power and provide a stable platform for the equipment to reach its full potential as well as protecting the cinema from power surges or spikes.
The cinema also benefits from a high-quality video distribution system from market leader Pulse-Eight.
Finally, the cherry on the cake is that everything in the room is controllable from the home's RTI automation system.
The cinema can perform many tasks completely automatically – such as getting ready to watch a movie – but also, the owners can break in at any time and control the whole space manually via an easy to understand bespoke interface. Simply put, this basement cinema delivers on every level.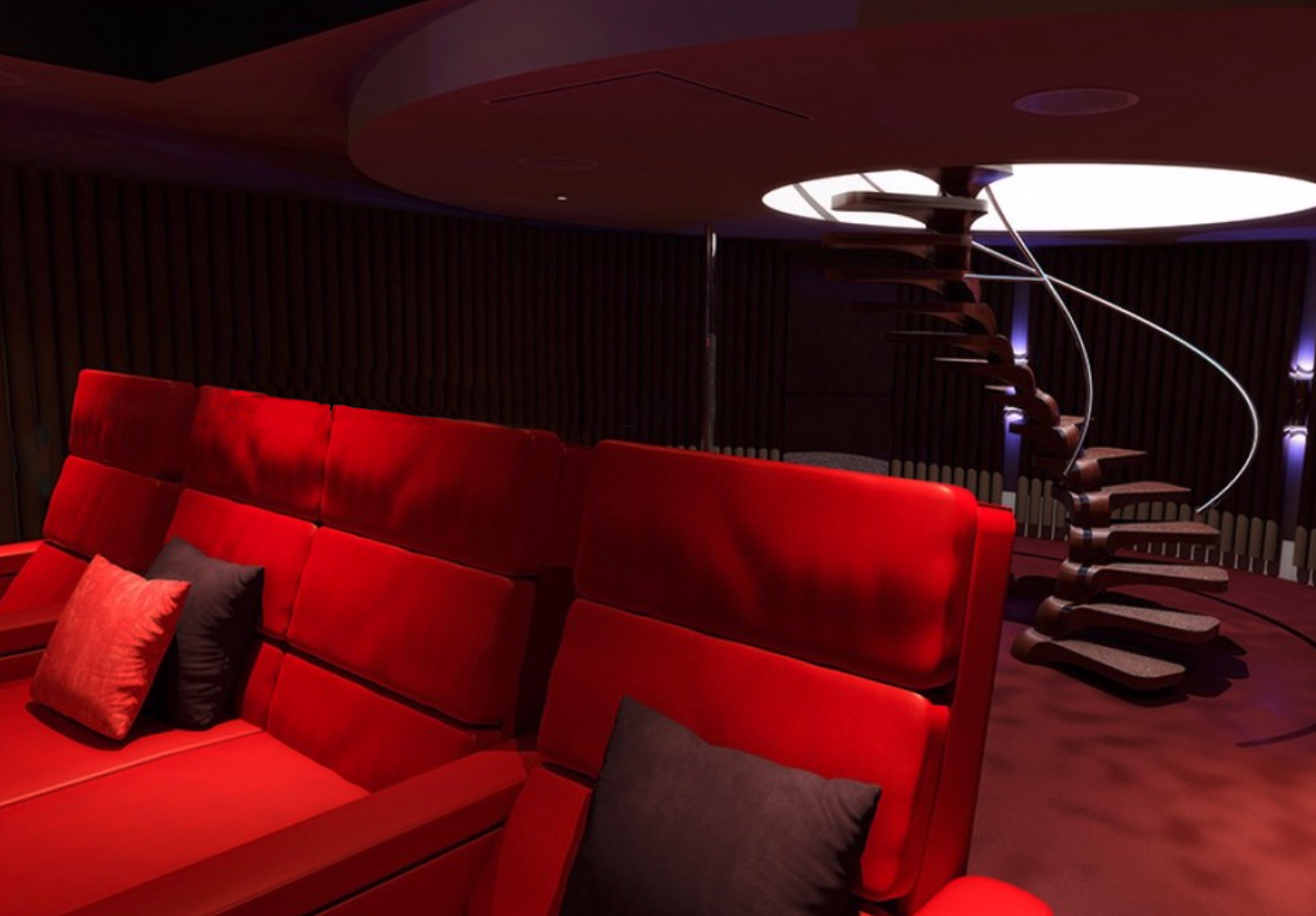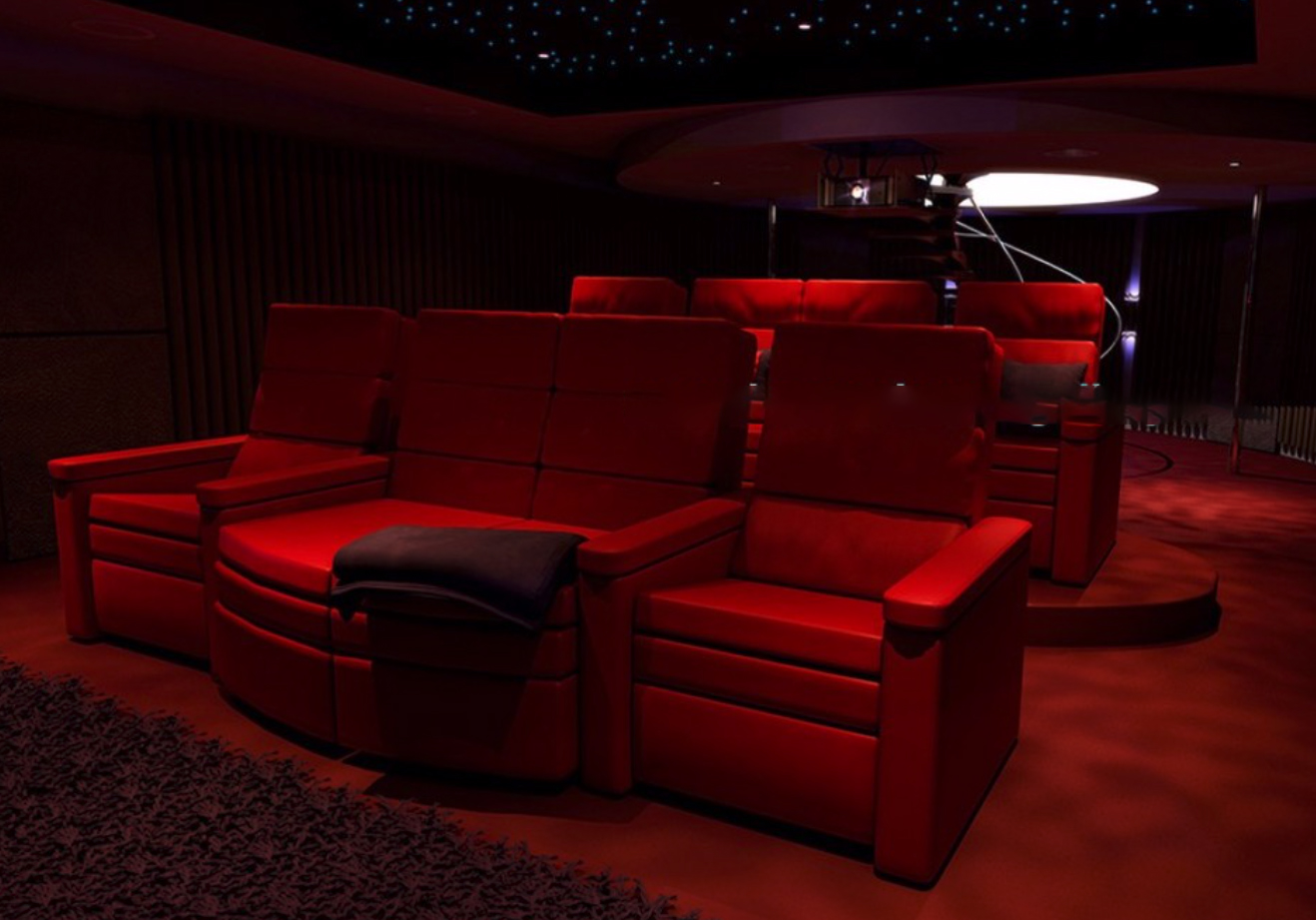 Pulse Cinemas Suggested Equipment List: Hidden Basement Home Cinema
Processor - Anthem AVM70
Amplification - Anthem MCA325, MCA525
Speakers – LCR's – Paradigm Ci Elite E7Surround & Surround Backs – Paradigm Ci Elite E5Atmos – Paradigm Ci Elite E80-R
Subwoofers – Paradigm RVC12SQ's & Defiance X15s
Power Conditioning -

IsoTek

Screen - Screen Research - FS3 acoustically transparent screen
Projector - SIM2 Nero 4S
Movie/Content Playback - Kaleidescape Strato
Seating - Fortress Seating Solo
Lighting - Lutron QS System
Control System - RTI Control System with 8 inch KA8 Touch Panel with T4x Remote Control
Video Distribution - Pulse Eight
Acoustic Treatment - Vicoustic
COMPLETE COST OF KIT USED IN THIS PROJECT: £174,410.59