Penthouse Apartment Cinema
This penthouse apartment home cinema system offers comfort, style and integrated AV power in equal measure. Created from the ground up by Pulse Cinemas in house design team, the interior achieves a dramatic, but welcoming design that has hints of Art Deco and nods towards a golden age when cinemas were comfortable, sumptuous and spectacular.
Designed as a Dolby Atmos home cinema room which offers comfort and AV pleasure in equal measure no matter what the time of day or content to be enjoyed, the room demonstrates just how a properly designed and integrated living space should look and feel.
All the bespoke made furniture, wall treatments and hand-picked fixtures combine to make anyone entering the room immediately feel relaxed and ready to enjoy the secrets this hidden home cinema system has to offer. The coffered ceiling and spectacular light-fitting are of particular note. The ceiling with its attractive design echoing the rest of the room with its wooden trim and the light fitting, work perfectly together to add a touch of class and drama.
Designed as an apartment living space, this room would not look out of place in a high-end hotel as part of penthouse master suite.


---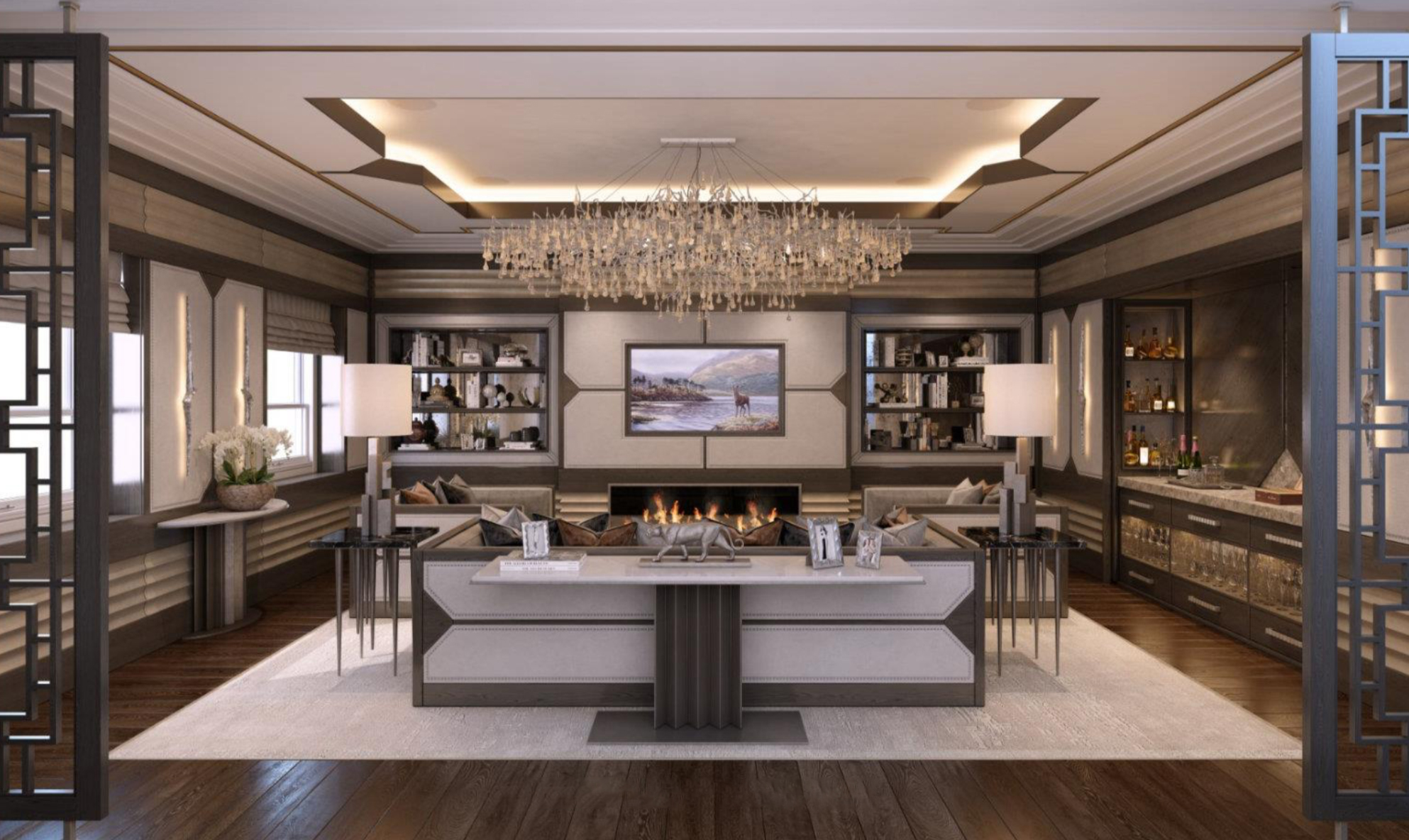 ---

Transforming in a Trice
Offering a transition from beautiful living space to awesome Dolby Atmos home cinema experience takes this spectacular room to a whole new level.
Hidden in the attractive wall treatments is a beautiful large screen Loewe TV which only reveals when the user is ready to check out the big game, watch some music footage or their favourite box set. The speakers, also hidden in the fabric of the room, complement the TV and surround the viewer in audio of the same quality as the interior of the room itself.


When it's time to take things up a notch, the room performs it's most spectacular transformation, revealing a completely hidden full blown home cinema system.

The Sim2 Domino projector, which until transition had been completely hidden in the ceiling, lowers into position, the Screen Research screen gently drops down, the Anthem processing and Paradigm speakers begin to sing and the fully loaded Kaleidescape Strato 4K movie and music server comes to life. All of these elements combine to deliver a full Dolby Atmos/DTS:X immersive home cinema system, where visuals and audio envelope the viewer, bringing any type of content to new heights of enjoyment. The room also benefits from a full package of acoustic treatment panels from Vicoustic, which not only look great, but deliver a better sound to boot.
This wonderful concert of fully integrated Pulse Cinemas ingredients can then deliver any experience the owner's heart desires.
The rooms' abilities do not end there, however. The fully automated window treatments and lighting from Lutron, can be called upon to set the mood for whatever is to be enjoyed, be it night or day time, the room can adjust to make sure the content is enjoyed to the full. Pulling the room together, the complete range of products in the space are all controlled by Pulse Cinemas' chosen automation system RTI accessed via a T1-B+ Remote control.
This home cinema system also receives protection and a performance boost via IsoTek power conditioning.
Experiencing this cinema underlines just how far integration of style, design, furnishings and AV can go, melding all the aspects together into a seamless whole and serving them up in perfect harmony to all who enjoy this high-concept living space.
---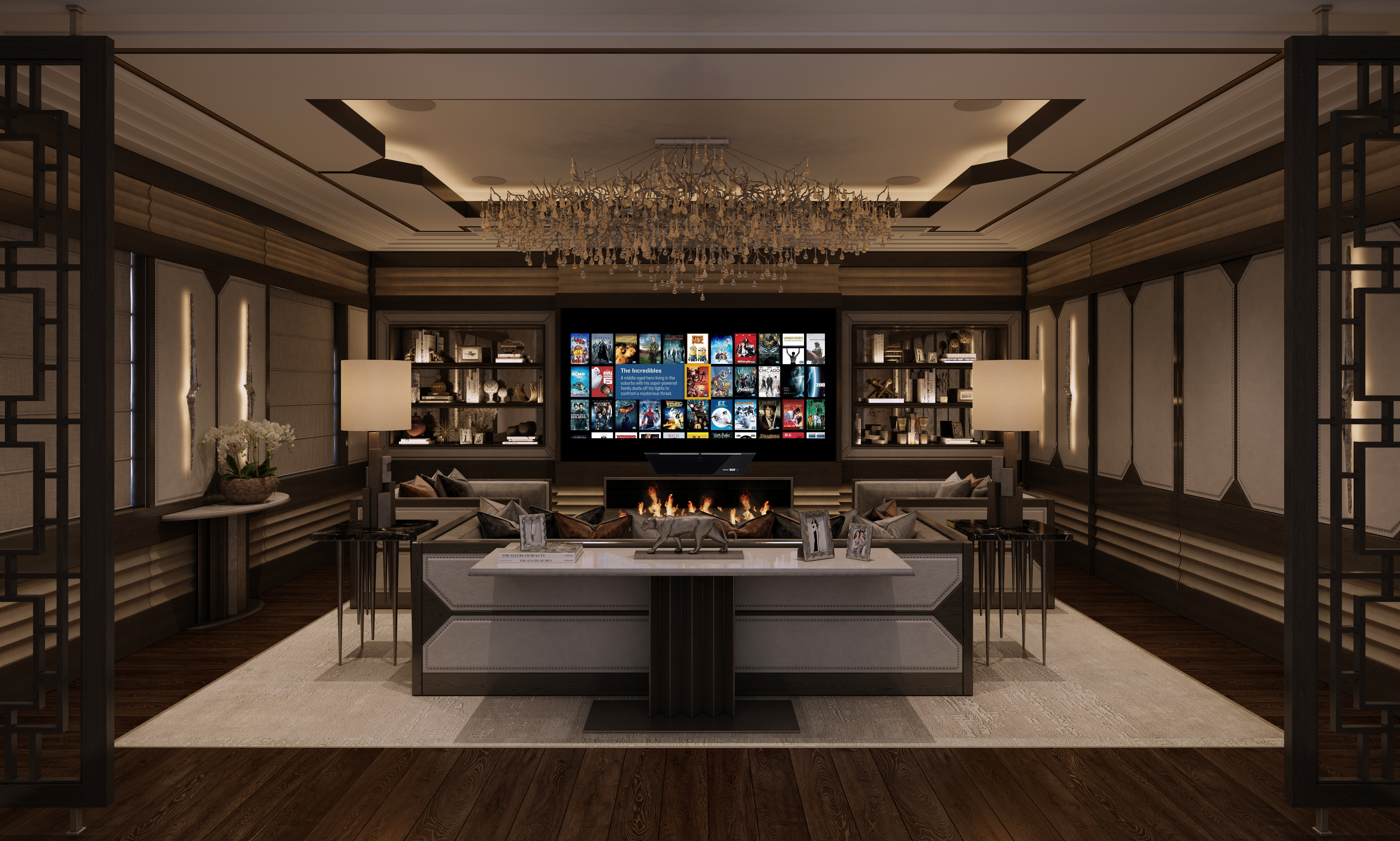 ---

Penthouse Apartment Suggested Equipment List
Processor - Anthem MRX1140 AV Receiver
Speakers - LCR - Paradigm Décor 1SC Soundbar, Surrounds - Paradigm Millenia LP2, Atmos - Paradigm CI PRO P80-R
Subwoofers - Paradigm Millenia Sub
Power Conditioning - IsoTek
Screen - Screen Research MS3 in Ceiling Tab Tensioned Drop down solid fabric screen
Projector - Sim2 Domino
TV - Loewe Bild 7
Acoustic Treatment - Vicoustic Media Room Package
Movie/Content Playback - Kaleidescape Strato-S 4K Movie Player
Lighting & Blinds - Lutron Homeworks QS & Sivoia Roman Blind Kits
Control System - RTI System with T1-B+ Remote control
Video Distribution - Pulse Eight Matrix
Reveal - Future Automation Drop Down Projector Lift & Sliding Door System
---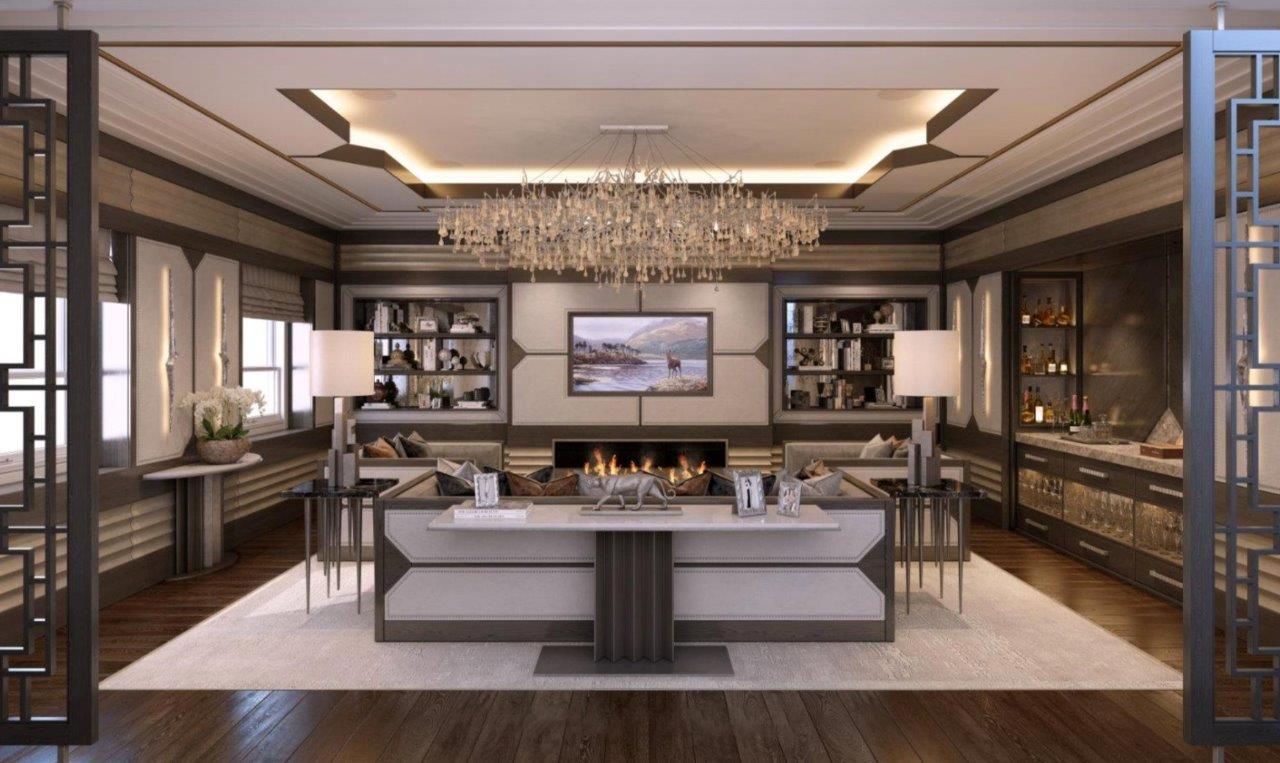 Experiencing this home cinema, underlines just how far integration of style, design, furnishings and AV can go, melding all the aspects together into a seamless whole and serving them up in perfect harmony to all who enjoy this high-concept room.
Ben Lancaster, UK Sales Manager, Pulse Cinemas