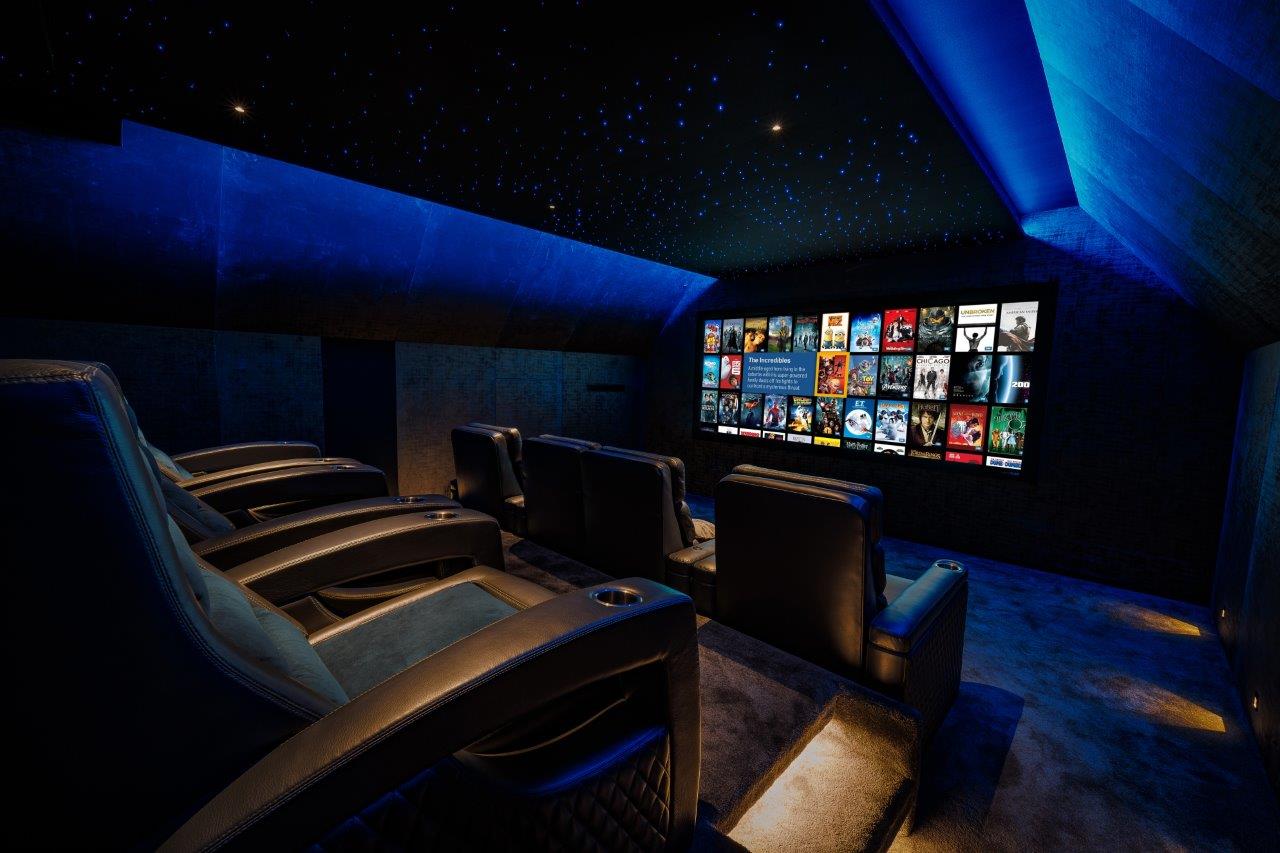 Here at Pulse Cinemas we are keen to make sure our install partners and dealers know exactly who to turn to for any questions they may have on the products and services we supply. So check out this round up of who does what on our busy team and watch the video too!
Mike Beatty: Co-Founder and MD
With over 30 years of experience in the AV Industry, our co-owner and Managing Director also works alongside sales and marketing to deliver excellent service to our dealers. Together with Kapes, Mike ensures that Pulse Cinemas offers a brand portfolio, showroom facilities and dealer support that is second to none. Away from work Mike is big Spurs fan, COVID permitting he is a regular at home games. He enjoys walking and enjoys nothing more than spending time with his new wife Louise and their family.
Kapes Patel: Technical Sales Director
More experienced than he cares to think about in this industry, our co-owner and Technical Sales Director works with Mike to deliver world-class demonstration facilities to showcase the finest AV brands to the UK market. Kapes also works inside the business to oversee operational procedures to ensure they run seamlessly. Outside of work, Kapes enjoys going out on his bike or training in the gym, as well as eating out with his family and friends.
Louise Beatty: PA to Directors
Louise has worked for Pulse for over 10 years, previously working in the sales and finance departments. She now supports Mike and Kapes as their PA, as well as organising HR and assisting our Head of Finance. Away from work, Louise is a lifelong West Ham fan, but will happily watch any live football. She also enjoys walking, especially with the family dogs as well as cuddling up with the family to watch a movie.
Simon Schino: Sales Manager
One of the well-known faces of Pulse, Simon is our Sales Manager and works to ensure your experience working with Pulse is always first class. Your contact for sales enquiries and client demonstrations, Simon will work with you to develop your projects and offer solutions for your client's needs. Away from work, Simon loves spending time with his wife and young daughter and is a dab hand at Italian cooking.
Miguel Soto, Business Development Manager
With over 18 years of experience in international, residential and marine markets and with a business development mindset, Miguel will help you to grow your business with Pulse; he can provide you with quotes, drawings, technical advice, demonstrations and project designs. Away from work Miguel enjoys working out, spending time with his young family and charcoal grilling. And of course, watching a good film with the family.
Michaele Ford: Sales Support
Michaele has been a member of the Pulse team for over seven years and is the backbone of our sales support department. She can assist you with all sales queries across our brands and she specialises in Screen Research and Seating enquiries. Michaele is based in our office and is able to supply you with quotes, leadtimes, order updates and general sales enquiries. Micheale has a young daughter who takes up much of her time away from work, but she also enjoys lake swimming, running and playing the piano.
Oliver Deakin-Faux: Brand Ambassador (Lutron)
Another long serving member of our team, Ollie has been working in the sales department at Pulse for over seven years. He is our resident Brand Ambassador for Lutron and can assist you with all your Lutron enquiries. Ollie can also help with your general sales enquiries across all our brands. Away from work spending time with his family and a bit of fishing is what keeps Ollie busy.
Simon Gibbs: Technical Sales Support Manager
Simon has over 9 years of experience in the AV Industry and is one of our in-house technical experts, having worked in our Technical Sales team for over 6 years. Simon works closely with the Sales Team to assist in the project management of system sales. Your contact for assistance with installs, CAD drawings, product faults or repairs, as well as general sales enquiries. Away from work, Simon is busy with a young family and a keen participant in adventure sports and fitness, he is also partial to cool cars, cold beers and a BBQ.
Russell Hughes: Technical Sales Support
Having worked in AV for more than 30 years, Russell has a wealth of technical knowledge, which he brings to our Technical Sales team at Pulse. Russell manages any product repairs and is your contact for all RTI and Kaleidescape enquiries. He is our resident technical trainer and can assist you with technical faults or enquiries, as well as quotes and general sales enquiries. Away from work, Russell loves spending time with his wife and two children as well as walking his dogs and working on his classic car.
Emma Marshall: Head of Finance
Emma is our Head of Finance and has been at Pulse for over seven years. She is responsible for the Finance and Operations Teams and works alongside the Directors on strategic planning, as well as managing all financial aspects of the company. Away from work, Emma is in charge of a busy family with two teenage boys, other interests include yoga and bracing walks, meeting friends and of cause watching movies!
Margaret Islin: Finance Assistant
Margaret has worked in both the sales and finance departments at Pulse, with over eight years working within the AV industry. Margaret works directly with Emma, as our Finance Assistant, she is your go-to person for any accounts queries. Away from work, Margaret has two grown up children and lives in Chelmsford. She enjoys walking with her dog and keeping fit.
Carla Miller: Office Manager
Our Office Manager at Pulse, Carla has been with us for five years, ensuring that everything runs smoothly behind the scenes. Carla works with Mark in Purchasing to assist with orders and despatch and ensures our dealers are kept informed throughout the order process. Away from work, Carla loves catching up with friends and family, keeping fit and reading.
Mark Rundall: Purchasing Manager
Our Purchasing Manager at Pulse, Mark also runs the warehouse and is responsible for ensuring your orders are shipped to you as quickly and efficiently as possible. Your contact for order updates, shipping enquiries and customer service enquiries regarding orders. Another sporty member of the team, Mark played rugby and cricket for Essex and still enjoys a round of golf. Mark also loves spending time with his two-year old son and the rest of his family.
George Fuat: Marketing Specialist
George is our Social Media and Marketing expert and adds his experience and creative flair to our videos, advertising and our website updates. George is also a gifted photographer and is your contact for photographing your Pulse installs so we can work our promotional magic on your behalf. Away from work, George enjoys going out with friends for drinks and playing the guitar.