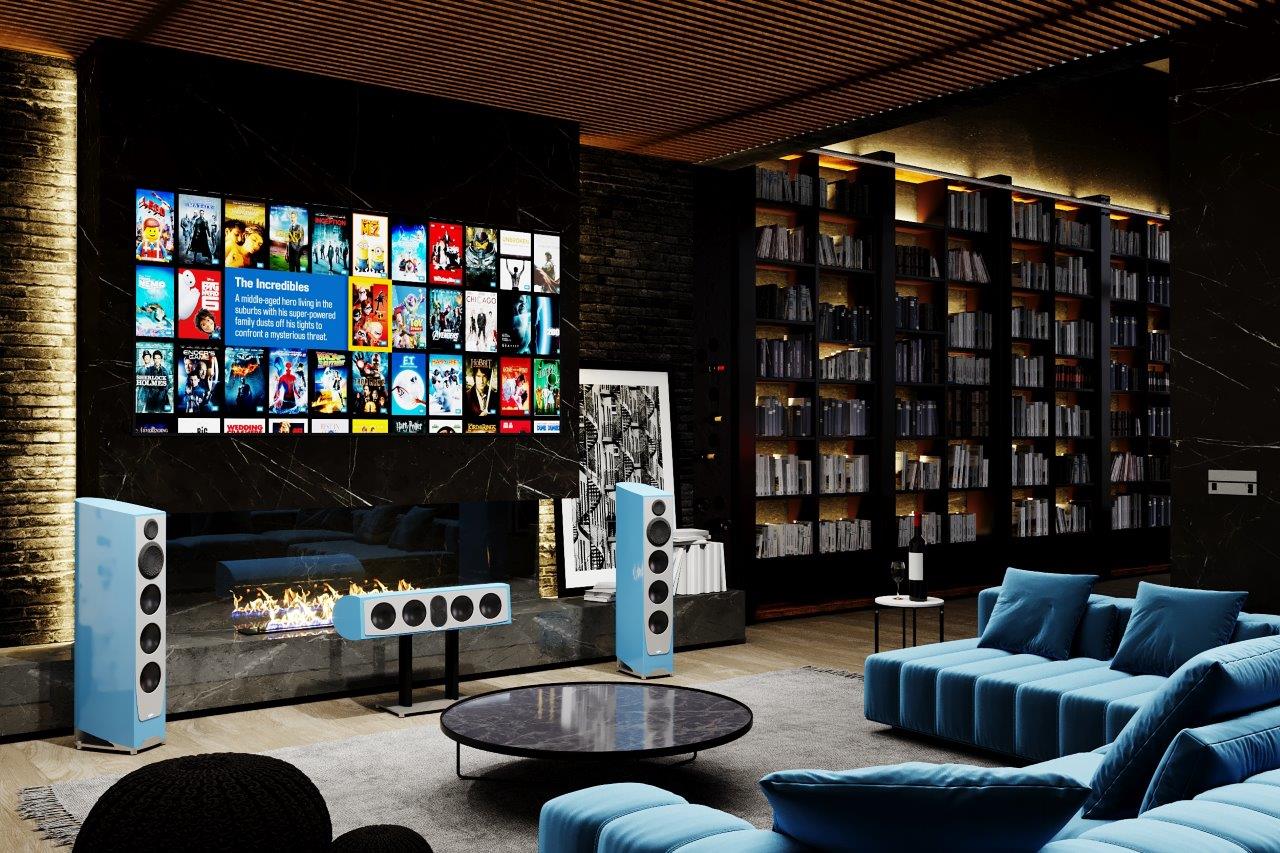 Mike Beatty, our company MD, explains that Pulse Cinemas does not just supply products to service the highest performing cinemas and AV projects, the distributor also has a whole range of products that enable the company to cover all budgets and customer needs, whilst maintaining impressive performance.
Pulse cinemas has been at the forefront of cinema design and distribution for almost 20 years now. There is no doubt that when the industry thinks of home cinema, installers will think of Pulse Cinemas. When a random selection of dealer/installers were asked to give their opinion on the company and its offering, something became clear to us, there is an obvious misconception about where the company, our product line up and our talented team of experts stand in the marketplace.
The impression that came out of this small piece of market research was that installers tended to think of Pulse Cinemas when they had a client who was in the market for a dedicated high-end home cinema. Whilst it is absolutely true that we are market leaders in that category, there is much more to Pulse than representing one aspect of the AV, cinema and automation sector that is growing and maturing all the time.
The truth is we have worked hard to develop a variety of offerings and we have available many products that fall into the category of, 'great performance, but affordable', that dealers may not be aware of.
If you are looking for a distributor who offers solutions for 'affordable level' systems, as well as being on hand to guide you through something a little more grand, we believe Pulse Cinemas has the answer.
As a wider group of customers wake up to the advantages of controllable AV systems, intelligent lighting, cinemas, gaming environments and two-channel systems, Pulse Cinemas stands ready to service all the needs our customers are going to come across in the market.
Did you know?
Let me introduce you to just a small number of products available that you may not have been aware of in the Pulse Cinemas family. Did you know that Anthem, the brand fast becoming the installers' choice for amplification, has an entry level amplifier in the MRX520. This product retails at an eyebrow raising £1391.30 ex vat and is being installed by some of the country's finest CI installers, with glowing feedback. Ian Bolt Chairman and Founder of install company Custom Sight and Sound, a company with 25 years in the sector, says of the MRX Series, "This product line up gives us options and options we can trust. Our clients love them, we love them too."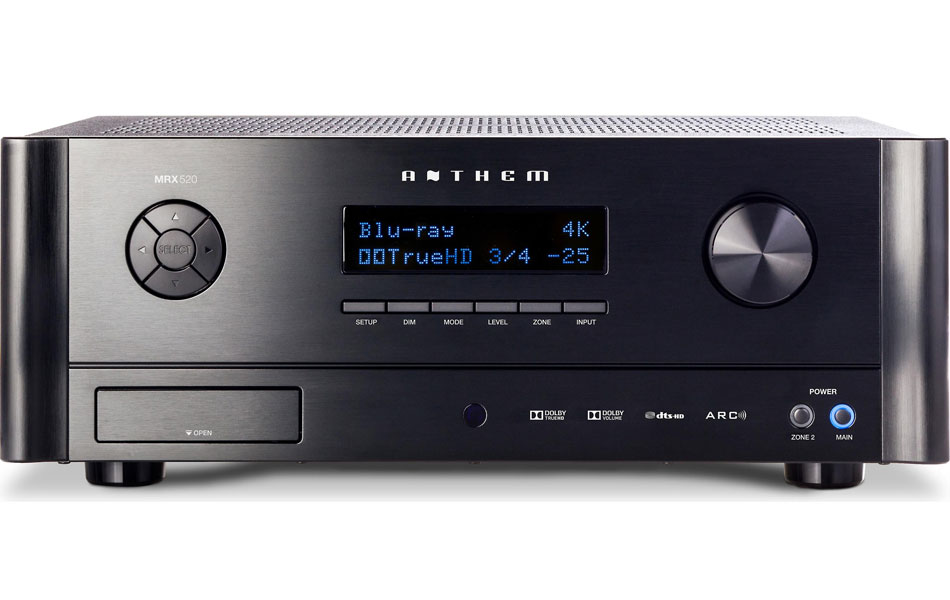 Screen Research is another example of a company that is perhaps a little misunderstood in terms of the variety of services and products it offers. Because you will see the products appearing in many of the country's finest cinema installs, dealers might need reminding that Screen Research's product line up offers 'affordable' options too. Still ticking the vital boxes needed when installing for clients at any price, an 80in fixed screen from this impressive European manufacturer comes in at just £835.85 retail ex vat. Well, we did say you would be surprised!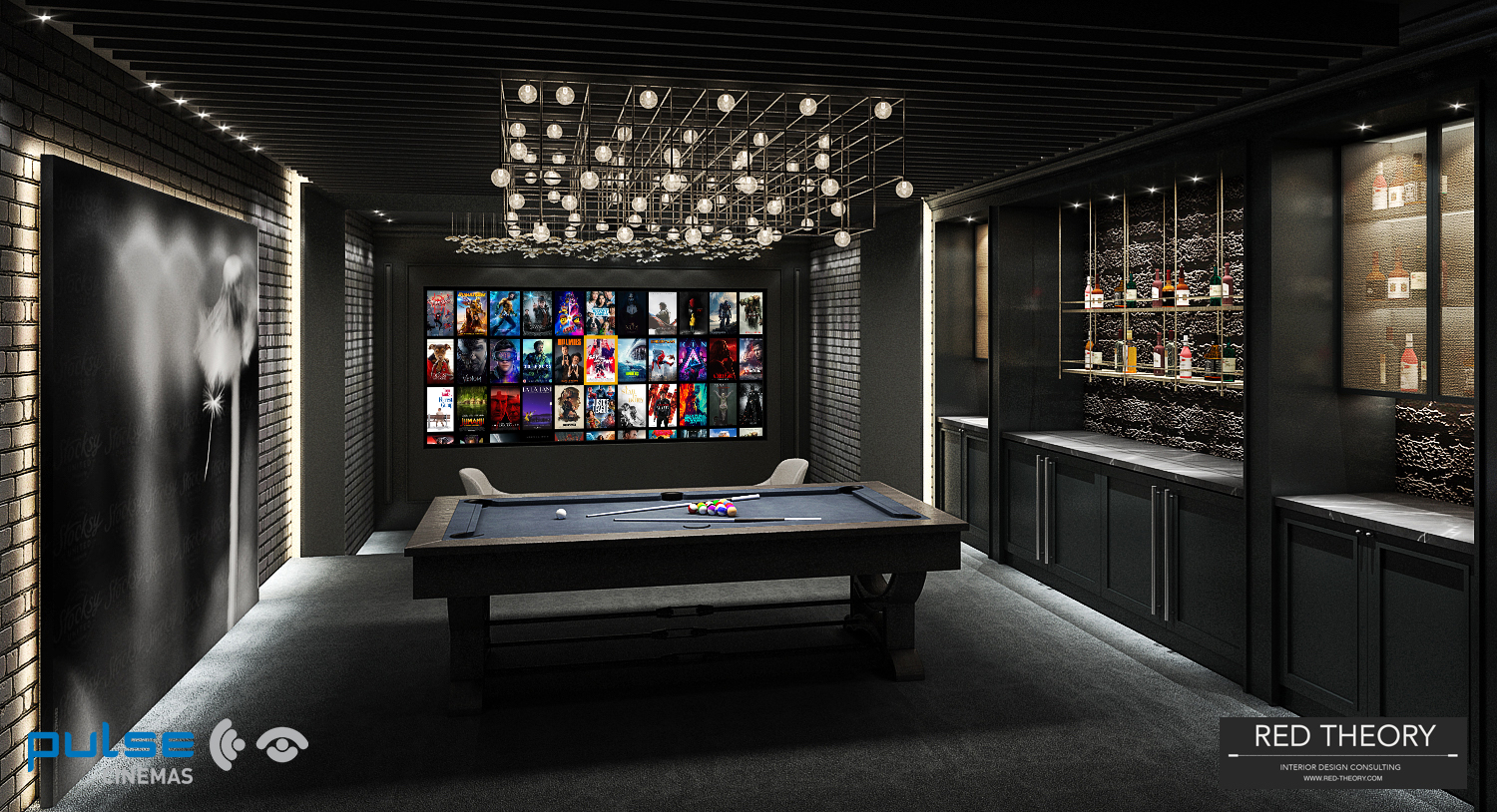 Speakers Corner
Let us move on to speakers and subwoofers. 'What if my client wants an entry level sound bar, that outperforms the competition at a given price?'. "We can definitely accommodate that type of request via the impressive line-up from Paradigm," says Simon Schino, an integral part of our team at Pulse Cinemas for over seven years now. Simon adds, "Paradigm has become our go to speaker brand; the range seriously delivers at every level. Audio performance, customisable good looks, versatility and surprising price points for a whole range of different use case scenarios. This brand is like the Swiss Army knife of the speaker world, it has got everything for every job you need to complete.
"The whole team has experienced the recent updates at Pulse Cinemas HQ in Stansted involving Paradigm and it's obvious that it is a brand well worth considering. It packs a serious punch and unlike many other brands, the musical quality matches the required highs and lows of a cinema system."
What about two-channel? There is definitely a renewed interest in quality two-channel experiences for a whole range of reasons. The ability to now mix convenience with quality is a major driver and new generations are discovering the joys of high-performance speakers. But Pulse Cinemas don't do two-channel, right? wrong! Kapes, our Technical Director, and I began our careers in the two-channel world and we know a good sound when we hear one. Just as an example, we can supply a pair of the Paradigm Monitor SE Atoms speakers for just £318.56 retail ex vat. If your client wants the very best, with something a little more high-end, then Paradigm and Pulse have that covered too. Of course any distributor is going to have a decent line up of products, they wouldn't be in the market place at all if they didn't, however we go further.
Genuine Added Value
Pulse Cinemas also offers its dealers a host of services that you may not be aware of. We offer world-class demonstration facilities at our company HQ and in the design district of London's West End, in our new deal with Italian furniture maker, Minotti, read more here.
We also have impressive discounts available on demonstration products, a whole range of quotation support services, our new photo-realistic render and video service to impress potential customers, and a complete on-site calibration and technical support team standing by to assist you. We have also recently massively improved our delivery services and logistics, read more here.
All of the above has been put in place so our dealers can use their skills and experience to the maximum and also ask for assistance in the areas needed for each project undertaken.
If you want more information on how we can grow your business together in partnership, get in touch, we have the products, the services and the team to do it and you may be surprised with the range of product offerings we have. Pick up the phone and arrange a visit or a virtual zoom call with tour and product overview!