Home Cinema On The Ocean
This clever and stylish yacht based install is cunningly filled with Pulse Cinema ingredients helping to add an extra level of luxury to life on-board. The ingenuity of our install partners working closely with the Pulse Cinemas team means engaging and powerful projects can be completed no matter what the location, venue or challenges presented. If the customer's home is a yacht, then they still deserve the best home cinema we can create.
As is often the case, inspiration is taken from a visit to Pulse Cinemas HQ in Stanstead where the best brand line up the company has ever put together can be fully experienced and applied out to the real world situations our skilful dealer partners and customers need to accommodate.
This does not stop at home cinemas on dry land, as this project shows, Pulse Cinemas ingredients and our install partners are equally at home on super yachts and other vessels.
Cunningly integrated Paradigm loudspeakers are woven into this project to deliver a full Dolby Atmos experience for those on-board working in tandem with Anthem processing and amplification to really make this home cinema sing.
Speakers used in this project include the Ci Elite E5, Ci Pro P3, Ci Pro P80-RX and RVC12SQ subs. These partner the Anthem Anthem AVM60 processor as well as the MC525 and MCA325 amps.
A Sim2 Crystal 4 home cinema projector delivers stunningly vibrant colours and accurate images not matter what the content and remains hidden until needed so as not to impact the aesthetics of this highly attractive living and relaxing space.
A Screen Research motorised in ceiling screen (120in) is in place which adjusts automatically to all types of content to ensure the screen is always the right size to accommodate the content being watched and a package of Vicoustic acoustic treatment panels focus the audio so every nuance of the content can be enjoyed.
For this type of cinema only the very best content delivery system will do and this cinema can call on the considerable powers of the Kaleidescape 4K Encore System. Simply put, there is not a better content delivery system on the planet.
Enabling full control of the system intuitively, an RTI control system via an CX7 control panel provides access to the vessels automation and AV control system allowing users to quickly access the content they require.
An easy to install Lutron Homeworks QS lighting system rounds out the system adding illumination, a touch of drama and the necessary scenarios to lower the lights when its movie time!
IsoTek power conditioning products and a Pulse-Eight video distribution system complete the high-quality equipment line up.
The Pulse Cinemas ingredients in this install are particularly akin to coping with life at sea and our specialist marine division stands ready to make other ocean-going customer's AV dreams comes true.
---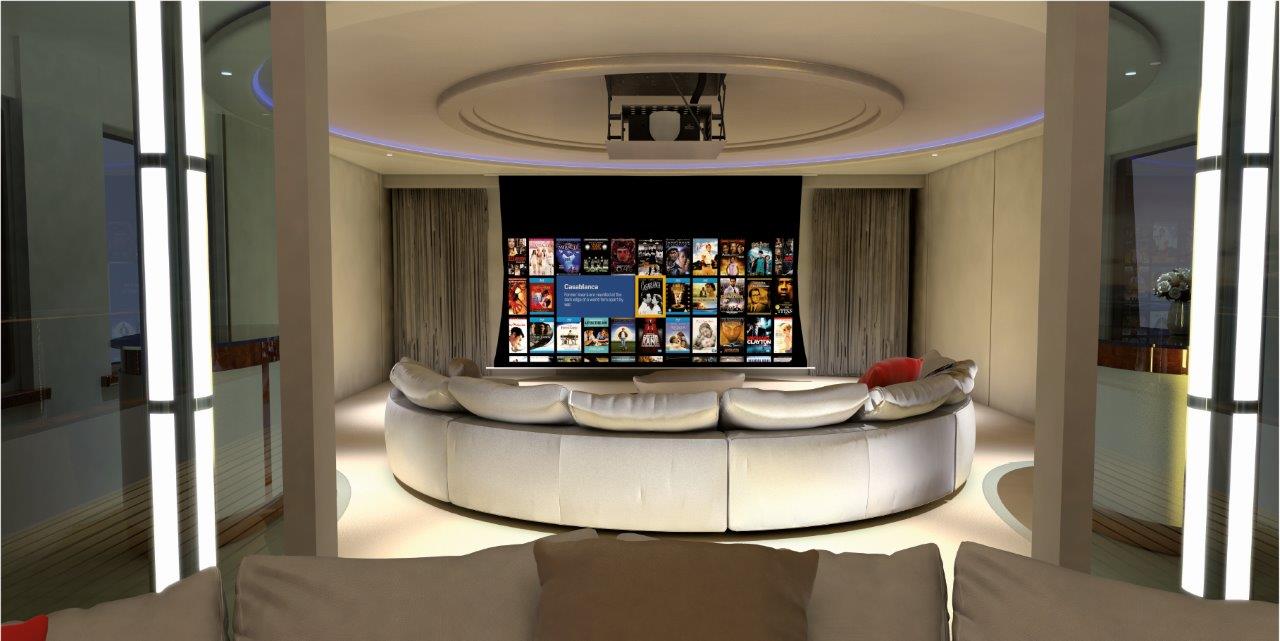 ---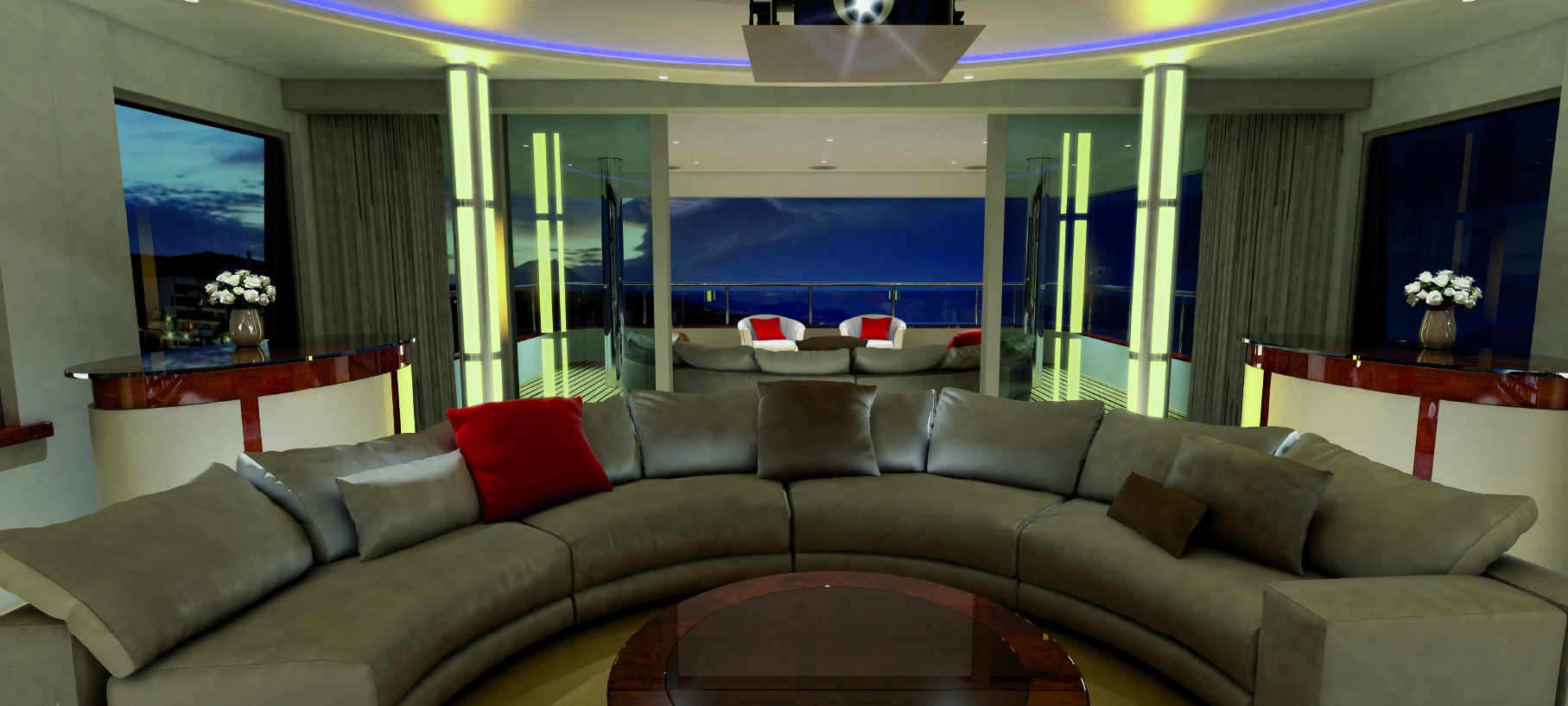 ---
---
Ocean Going Cinema Suggested Equipment List
Screen – Screen Research motorised in ceiling screen (120in)
Projector – Sim2 Crystal 4
Speakers – LCR's – Paradigm Ci Elite E5 – Surround & Surround Backs – Paradigm Ci Pro P3 – Atmos – Paradigm Ci Pro P80-RX
Subwoofers – RVC12SQs
Processor – Anthem AVM70
Amplifiers – Anthem MC525 & MCA325s
Power conditioning - IsoTek
Acoustic Treatment – Vicoustic absorption, diffusion and bass management package
Seating – Fortress Seating bespoke sofas
Movie Playback – Kaleidescape 4K Encore System
Control System – RTI control system programmed via APEX software
Video Distribution – Pulse Eight video matrix
Lighting System – Lutron Homeworks QS
COMPLETE COST OF KIT USED IN THIS PROJECT: £135,748.46