All good AV and home cinema projects need high-quality amplification to deliver a positive experience and there are few more respected and widely used in the industry than the BGW. The company has built a rock-solid reputation for creating rugged, reliable and long-lasting products which can deliver for immersive cinema experiences and stereo set-ups as well. With a reputation for high-impact, clear and dead silent performance, BGW's immersive audio amplifiers are available in six power configurations -all in a single amplifier chassis.
One of the most widely used in the pro world of audio, the company counts among its many customers Disney, British Film Institute, Abbey Road Studios, 20th Century Fox, Dream Works, Warner Brothers and Sony Picture Entertainment to name just a few.
Building the dream Started by Brian Gary Wachner in 1971 in his garage in the U.S, whilst working as a field applications engineer for National Semiconductor, BGW delivered its first milestone in 1974 when Universal Studios selected BGW to supply thousands of Model 750 and 750A amplifiers for its "Sensurround" cinema subwoofer sound effects systems. After this success, BGW amps found their way into many movie theatres as well as at theme parks and nightclubs. The company continued to progress into the 80s improving amplification performance and setting new standards of performance for the whole industry. The early 90s witnessed the brand widen its reach internationally, clearly people liked what they heard as by 1995, 60% of BGW's sales were from outside the US. BGW continued to grow and develop new technologies and techniques, keeping it ahead of the curve in terms of reliability and performance. Fast forward to the present day and all of BGW's knowhow and power can be felt in its current line up and all of that power and control is available to Pulse partners.
The biggest endorsement we can give this brand is that it's what Pulse uses to power our demonstration areas at company HQ, so come down and hear what you have been missing.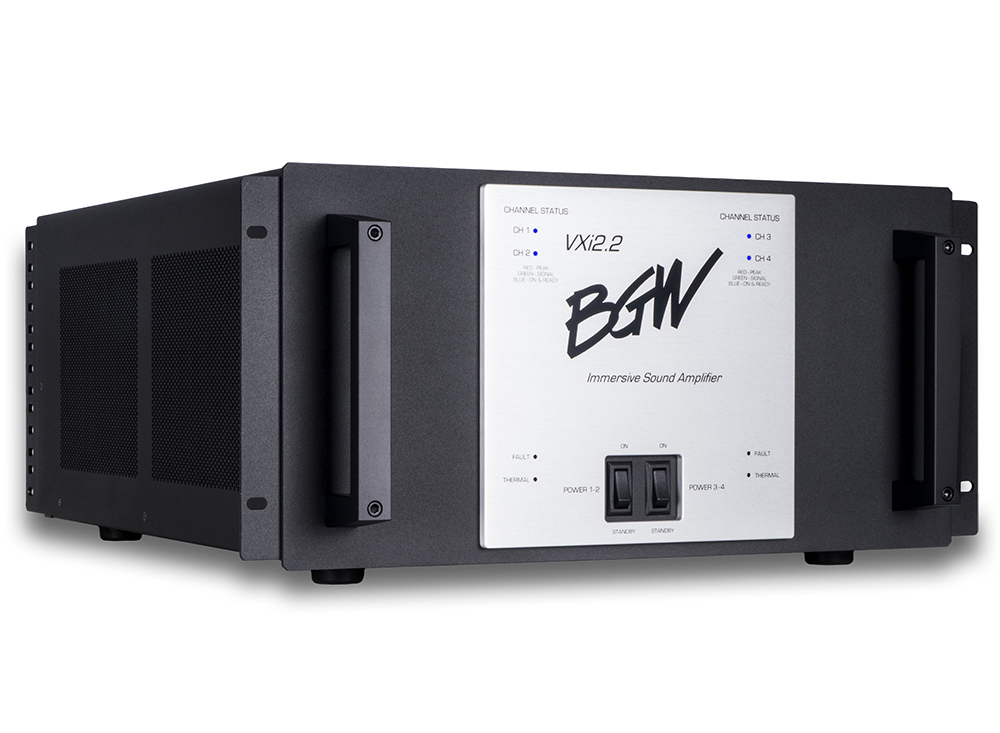 High impact, Crystal Clear, Dead Silent
Enter BGW's Immersive Sound Amplifiers. These BGW's are available in 6 power configurations - all in a single amplifier chassis.
Signal to noise ratio approaches a staggering 124 dB. Silence never sounded better.
Each amplifier is built to withstand the rigors of commercial life. Multiple temperature sensors control a variable-speed cooling fan to assure stable long term operation.
Input Sensitivity 2.5 RMS input for rated output. A new clip-detector and limiter circuit make it impossible to overdrive the amp. Distortion remains below 1% regardless of the drive conditions.
Learn More